Social anxiety is really common these days. You've probably heard all about this phenomenon, and you've probably felt it in your own bones.
It's not an easy thing to overcome social anxiety. The very thought of having to face your uneasiness head-on might fill you with dread. But unless you want to be throttled by social anxiety for the rest of your life, you'll have to take that first step at some point. Why not now?
Here are my picks for the best books about social anxiety, ones that can help you understand what anxiety is, how to deal with anxiety when it strikes, and how to live free from anxiety's death grip.
15. The Body Keeps the Score: Brain, Mind, and Body in the Healing of Trauma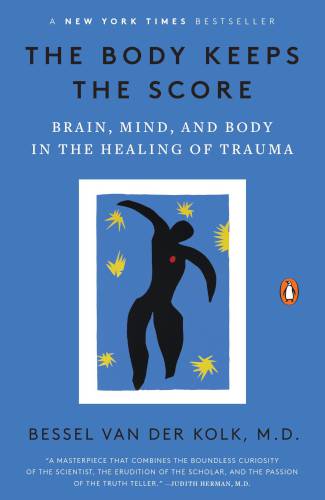 Trauma is a term we hear pretty often these days. We know that trauma involves an emotional response to a terrible event, but what we often fail to remember is that our body and mind remain connected to each other after experiencing trauma.
You might think of trauma as a mental ailment, but it can manifest in physical ways—and you might be dismissing those physical symptoms of trauma because you don't think they're related.
The Body Keeps the Score explains trauma and its effects, not only on your body and mind but on society itself.
14. How to Be Yourself: Quiet Your Inner Critic and Rise Above Social Anxiety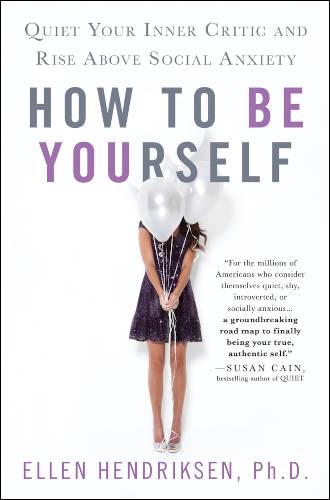 How can a book teach you how to be yourself? Can a book know yourself better than you do? Probably not! But even if How to Be Yourself doesn't know who you are, it knows that social anxiety can prevent you from being your true self—whatever that true self is.
Social anxiety impairs our way of being in the world, and sometimes its impact is so deep (and happens so early in life) that we don't quite get to know who we are.
Learning how to be yourself might sound pretentious, but isn't that what we're all trying to do? Reading a book about it can't hurt.
13. Overcoming Social Anxiety: Step by Step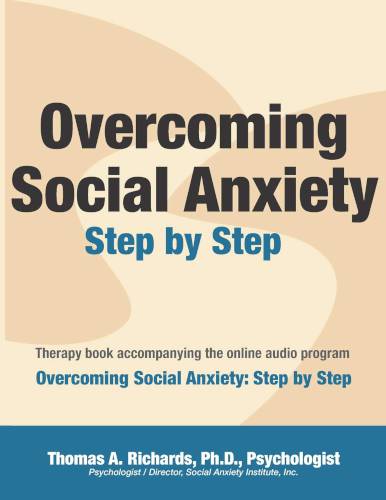 Sometimes all we need is a "how-to" guide! Some of us love a good old practical approach, and it's often a useful way to tackle many issues.
Thomas Richards is a leading expert in treating social anxiety and has been working on it for 25 years. If I had to pick someone to teach me how to deal with my anxiety, it would be him.
Jump into Overcoming Social Anxiety, an amazing read that'll help boost your self-confidence and sense of self! Social anxiety doesn't need to be the enemy. In fact, it can be seen as a part of yourself that needs love and reassurance.
12. The Subtle Art of Not Giving a F*ck: A Counterintuitive Approach to Living a Good Life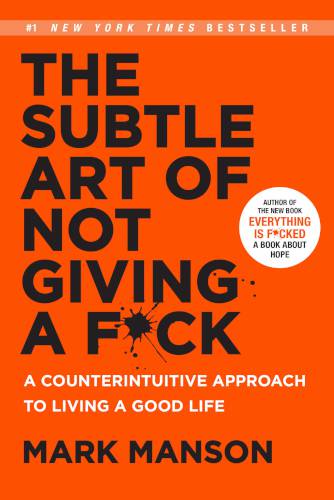 When I first read this book and my attitude started to change, someone I knew told me: "You mastered the art of not giving a f*ck!"
That wasn't meant as a compliment, but I took it as one. Why? Because sometimes we just need to give fewer f*cks about stuff and let go of the people who disregard our well-being.
If you suffer from social anxiety, you probably find yourself in an endless cycle of overthinking, ruminating, looping, creating scenarios in your head, and dealing with intrusive thoughts.
Additionally, your fear of not being accepted might link you to people who are simply not good for you.
The Subtle Art of Not Giving a F*ck is a great, humorous, and reassuring ally that can help you let go of anything that's hindering you.
11. Hey Warrior: A Book for Kids About Anxiety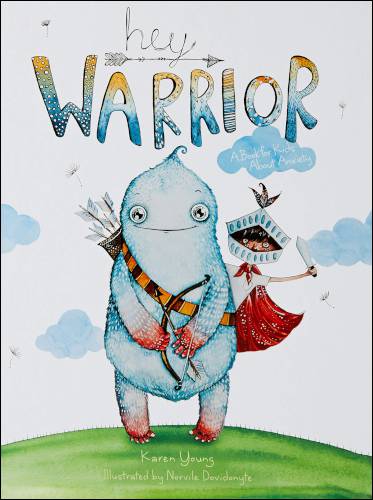 Hey Warrior was created as a book for children, but we were all children at one point and sometimes we need to address that child within us.
The aim of this book is to help children understand what anxiety is so they can ultimately face it—with love and compassion, not fear. If kids can do it, so can you.
This book shows you how to deal with anxiety without being complex, self-indulgent, or unnecessarily verbose. From understanding the symptoms to learning how to turn anxiety around, this book has it all. Plus, look at the cover. Adorable!
10. Not Nice: Stop People Pleasing, Staying Silent, & Feeling Guilty...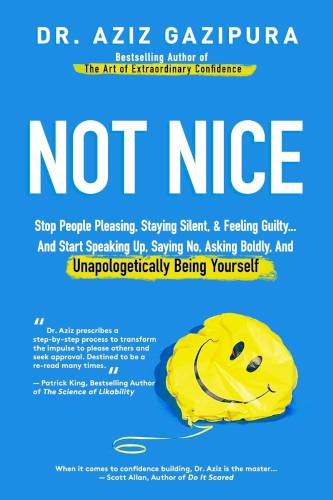 For some people, social anxiety turns them into a "people pleaser." The fear of being judged, not accepted, disliked, and even hurt can turn every "No" into a very sad and regretful "Yes."
If that resonates with you, then you really need to read Not Nice. This book will teach you the tricky mechanisms behind people-pleasing behavior, how it stems from old trauma, that it's okay to say "No," and why you need to say "No" more often to be healthy.
Ultimately, Not Nice is about embracing your "less nice" self in order to treat yourself with the self-respect you deserve.
9. It Didn't Start With You: How Inherited Family Trauma Shapes Who We Are and How to End the Cycle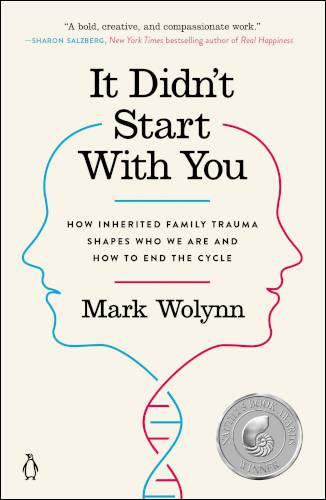 Have you ever heard of inherited trauma? Well-being, therapy, and understanding our psyche are all fairly new concepts—and new concepts aren't always well-received.
Many people—including teachers, parents, relatives, and partners—take mental health less seriously than they should. The result? Trauma remains unaddressed and passed down through generations.
When we inherit family trauma, we feel like we have no control over it. But that's not true! It Didn't Start With You helps us understand how to let go of trauma rooted in our family tree and finally set ourselves free from the baggage we no longer need.
8. The Things You Can See Only When You Slow Down: How to Be Calm in a Busy World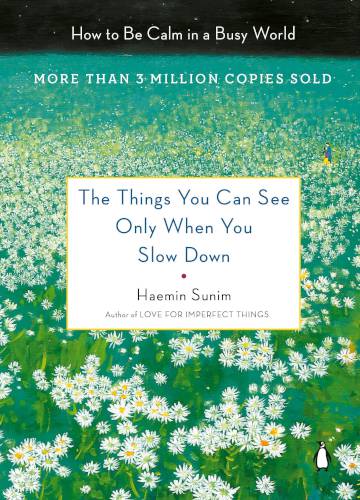 Our world is as fast as it has ever been, and it seems impossible to make it stop or even slow it down. It makes us forget that we don't have to move as quickly as the world around us moves.
It sounds counterintuitive, I know, but that's what this book is all about. The Things You Can See Only When You Slow Down shows us that we don't need to learn how to keep in step with the world's pace. Instead, we need to learn how to find our own pace instead.
This lovely book is a calming piece of literature that feels like a wise grandmother's hug. You're going to be fine and this book can tell you how. Social anxiety may be part of our lives, but there's no need to struggle or be miserable.
7. Man's Search for Meaning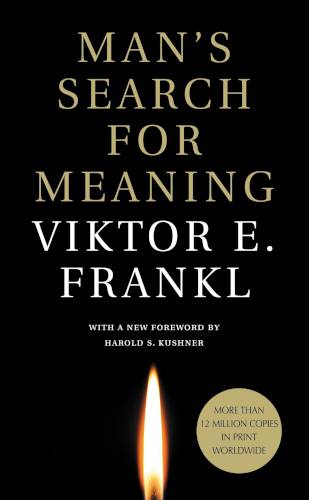 Social anxiety is a multilayered concept that manifests in many different areas of our lives. This book takes the concept further by reflecting on one of the most traumatic events in human history: the Holocaust.
Author Viktor E. Frankl witnessed how people coped with the experience of being in a concentration camp. Based on what he learned, he teaches us how we can also cope with our own struggles.
Social anxiety changes how we interact with others. When we're afraid of other people's judgments, we retreat and often behave in less-than-ideal ways. We give up kindness, compassion, and generosity.
Man's Search for Meaning is not an easy read, but it's an important one that reminds us of the power of kindness to defeat evil—not just worldly evils, but the demons within us.
6. Ego Is the Enemy: The Fight to Master Our Greatest Opponent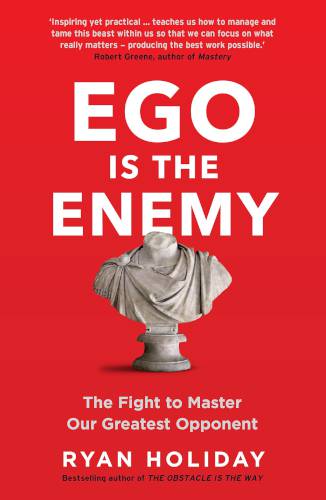 We all have an ego in us. It can ruin our careers, our romantic lives, and even our simple habits. Social anxiety is deeply rooted in our sense of self and how we think others view us.
Ego Is the Enemy shows how the phenomenon of social anxiety actually starts from within. Furthermore, it shows us that the people we meet in our lives don't think about us as much as we might expect.
Learn how to be your own best ally rather than your own worst enemy—by putting your ego back where it belongs.
5. 12 Rules for Life: An Antidote to Chaos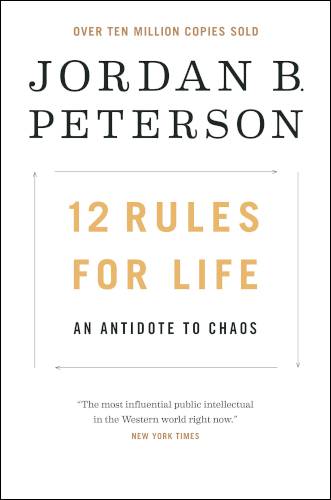 Jordan B. Peterson is a clinical psychologist. During his career, he has helped millions of people face their fears and heal from their traumas.
In recent years, he's become a somewhat controversial figure for various reasons. However, that doesn't mean his work should be discredited. Many have found help in his 2018 book 12 Rules for Life.
Learn about these 12 rules to living a better and happier life, no matter what your circumstances may be. It takes ancient wisdom and applies it to modern life and all its challenges—including social anxiety.
4. Why Has Nobody Told Me This Before?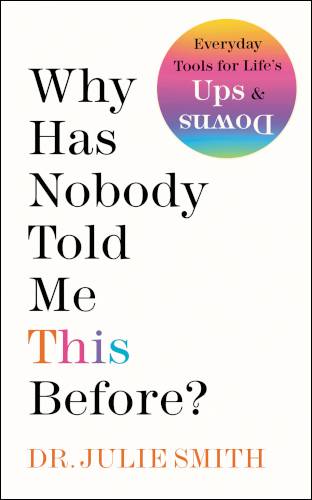 Why Has Nobody Told Me This Before? takes a hands-on approach to life advice that many have described as "deceitfully simple."
Maybe we don't need complex strategies and convoluted guidance inorder to feel stronger and live better. Maybe we just need simple advice that we've heard before but never quite internalized.
If that's what you're looking for—and if you're struggling with challenges brought on by social anxiety—this is the read for you. Find out more about how your brain works, how social interactions work, and how you can use them to live a better life.
3. Shrinking Violets: The Secret Life of Shyness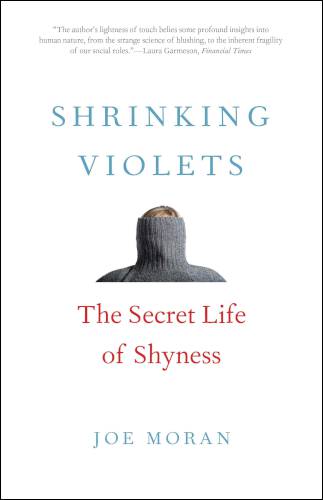 Shrinking Violets is an exploration of the cultural history of shyness. It dives into the subject from a multiplicity of viewpoints to show us that shyness is ultimately a normal and useful human trait.
Of course, for many of us, shyness can be a debilitating symptom of social anxiety that prevents us from being who we can be.
Shrinking Violets tells us about how shyness works and how you can overcome it when you need to. It's a humorous and passionate work about one of mankind's most misunderstood characteristics.
2. Others in Mind: Social Origins of Self-Consciousness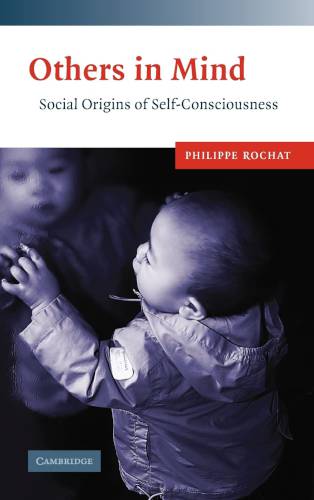 Self-consciousness is the basis of human existence. Yet, when you get down to it, we don't really know much about it. Why do we feel guilt and embarrassment? How do we change how feel about ourselves?
Others in Mind is a great book that can provide answers to these questions and teach you more about your own self-consciousness. In turn, it can help you face social anxiety and all its challenges.
1. Cringeworthy: A Theory of Awkwardness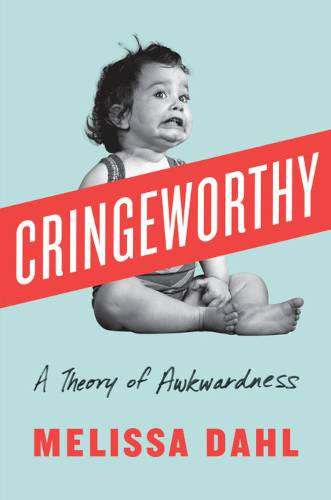 "What if the moments that make us feel most awkward are actually valuable?" Now that's an intriguing question!
Cringeworthy poses an interesting perspective on awkwardness that can be hard to accept at first, but opens up an entire world of possibilities when you truly embrace its ramifications.
We've all done things that make us feel embarrassed, guilty, pathetic, or silly—uncomfortable emotions that we want to avoid. But as avoidance turns into fear, we slip further into social anxiety.
The truth is, these emotions aren't just normal—they're healthy, important, and useful. With the knowledge imparted by Cringeworthy, you'll be able to overcome that fear and anxiety.