3D printing is an exciting hobby to get into, one that's dripping with creative potential. But it's definitely not a cheap hobby.
Even with the dramatic drop in cost of 3D printers over the past few years, you'll still need to invest hundreds of dollars if you want to start 3D printing stuff at home—and that's just the cost of starting up.
Maybe you don't have the money to acquire your own 3D printer, or maybe you don't have the time to learn the ins and outs of the materials and techniques to make sure your prints aren't duds.
For some, it's actually more cost effective to use an online 3D printing site than to buy your own setup, especially if you only have a few items to print. (It can take many, many prints to break even on a 3D printer.)
Here are the best online 3D printing sites where you can upload the file you want to 3D print, select the materials and specs, and have them ship the finished product out to you.
Most importantly, make sure to shop around and get multiple quotes from these sites so you get the best price. Depending on your print specs, one site may be significantly cheaper.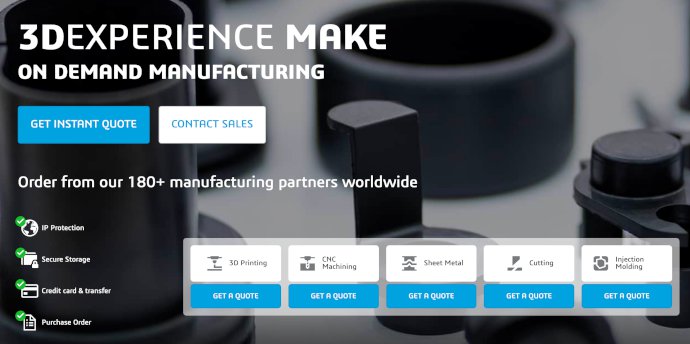 Regardless of the size of your project, 3DExperience Make should probably be your first place to check when shopping for price.
3DExperience Make boasts partnerships with 3D printing manufacturers from around the world, so there's a good chance you'll be able to find one relatively near you (which can help keep shipping costs down).
If you expect to use their services often, you should consider using their provided software package that lets you view your print job at any time and view it's progress until it's done.
The downside to 3DExperience Make is that it's really just a middleman who find and manages 3D printing connections for you, so they're better equipped for handling large orders than small, one-off print jobs.
That said, with so many potential manufacturers in their network, you'll likely be able to find one who has the capacity—big or small—to handle your print job at a reasonable price.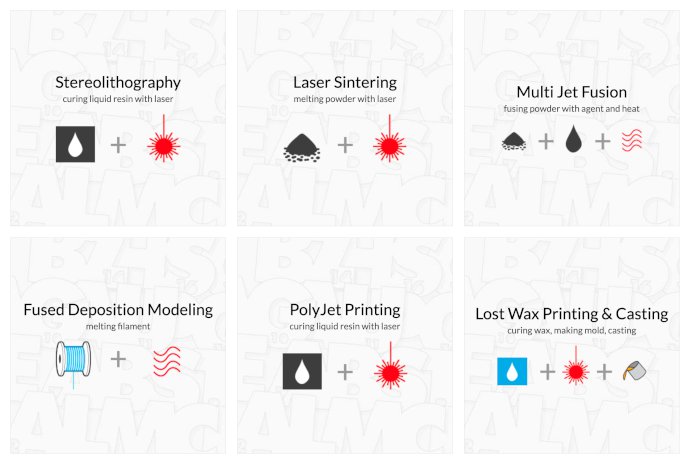 Don't confuse i.materialise with Materialise. Whereas Materialise is a large company who works with clients to produce industrial-scale 3D printed products, i.materialise is their service for hobbyists.
i.materialise specializes in smaller-scale projects where you only need to 3D print a handful of items rather than thousands. (If you're more interested in the latter, definitely check out Materialise instead.)
Despite servicing hobbyists, i.materialise's 3D printers can print using more than 20 different materials, meaning you'll almost certainly be able to find what you need for your specific print job.
i.materialise also has an online marketplace with community-driven products that you can buy as needed. These are posted by individuals with 3D printers who can print and ship to you immediately.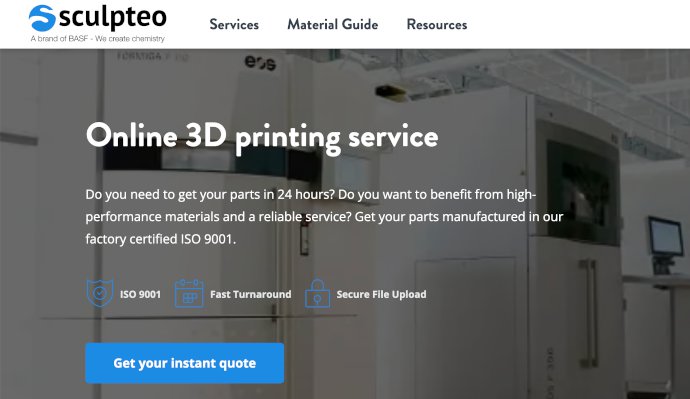 Sculpteo offers plenty of material options to choose from, with the added benefit of worldwide shipping and being able to get an instant quote for your item as soon as you upload your file.
They offer support at every step of the process, from the design concept phase to choosing the right material and finish for your final product.
Sculpteo's best feature is its library of free online learning materials that teach you everything you need to know, from how 3D printing works to prepping your 3D print file, from choosing the right materials to the various applications for which 3D printing can be useful.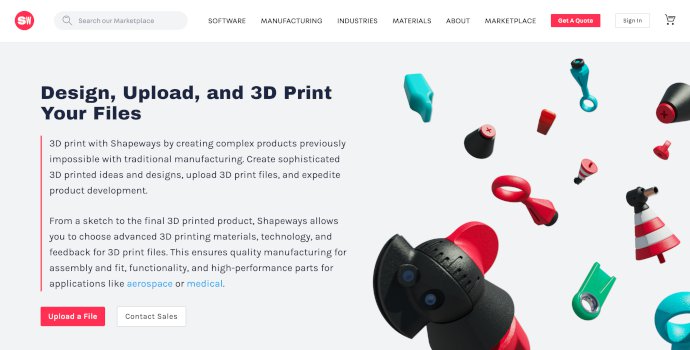 While all of the 3D printing sites on this list can print and ship your own 3D models, Shapeways additionally offers base models to choose from, which you can customize to suit your needs.
They have hundreds of templates to choose from that you can tweak until they're just right, then have them printed and shipped.
Of course, Shapeways offers multiple different printer technologies to choose from. From thermoplastics to resin to metal casting, you can pick the perfect material for your use case.
The pricing will vary wildly depending on the complexity of your print job and the material(s) you choose, but there are enough options that you should be able to find one that fits your budget.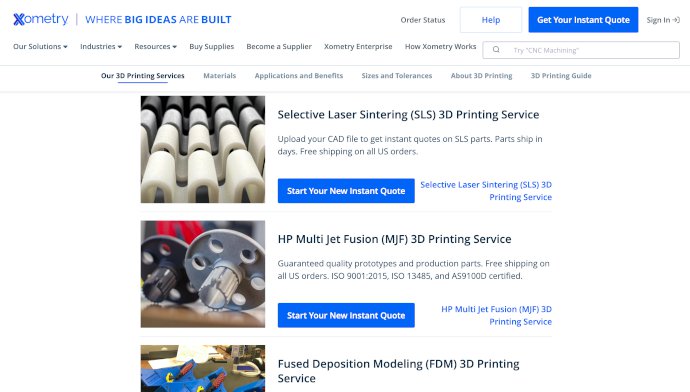 If you need a large number of items 3D printed and shipped, then look to Xometry, who's partnered with 3D printing manufacturers across the US who can produce large-scale product runs at an effective cost.
While Xometry can do smaller projects and print runs, they specialize in larger runs. By pairing you up with a best-fit manufacturer, they can leverage economies of scale to get you the best deal.
Just like the other online 3D printing services on this list, Xometry offers numerous materials and printing techniques, and they offer the best rates on metal casting options (thanks to their industrial specialization).
If you need over 1,000 small metal items 3D printed and shipped, you should definitely get a quote from them.