Many people are working from home nowadays, no longer struggling with long commutes and productively getting stuff done from the comforts of their home offices.
But that's not to say that working from home is always easy. There are plenty of challenges—and that means plenty of ways to brighten someone's work-from-home routine with a gift.
Whether for a birthday, for a holiday, or even for no reason at all, there are so many great options when it comes to work-from-home gifts that remote workers will find useful.
If you know a remote worker and you're in need of a gift idea, here are some of the best work-from-home gift ideas they're sure to love.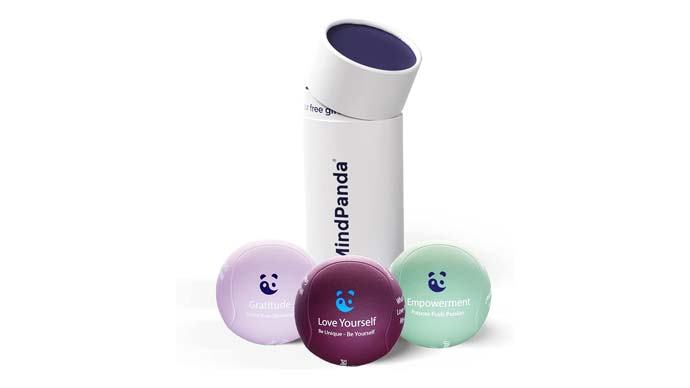 Working from home is awesome in lots of ways, but it can also be stressful in ways different from working a traditional office job.
They're isolated and alone, stuck in their room, with no coworkers to chat with for occasional laughs, aids, or vent sessions. All of that can lead to a build-up of stress, anxiety, and frustration.
These anti-stress balls provide one way to get some of that tension out. These tactile squeeze toys are infused with gentle aromatics and they come in soft, medium, and hard varieties.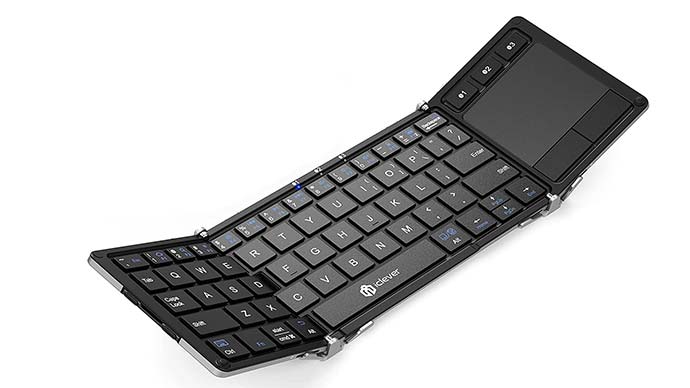 Not all remote workers actually work from home! They might take their work on the go—to coffee shops, libraries, coworking spaces, airports, etc. Anywhere can be an office.
For them, a portable foldable Bluetooth keyboard can be an absolute godsend. It's easy to carry anywhere and everywhere, and it can be taken out and ready to work within seconds. Plus, it works with nearly any device since Bluetooth is so widely supported now.
This one's flat keys offer a better feel and typing accuracy compared to the on-screen keyboards of smartphones and tablets. It also has a built-in touchpad for smoother mouse controls.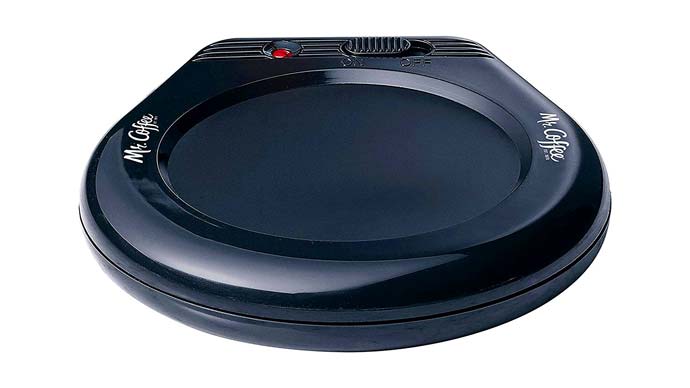 Most remote workers drink at least one cup of hot coffee or tea every day, usually in the morning when they first get started.
The problem with hot drinks is that they always get cold before we're able to finish them—because we get so caught up in our work. And who really enjoys drinking lukewarm coffee or tea?
A mug warmer is a must-have for office workers, whether that office is at home or not. It keeps your beverage satisfyingly hot every time you take a sip, and that's a luxury we all deserve.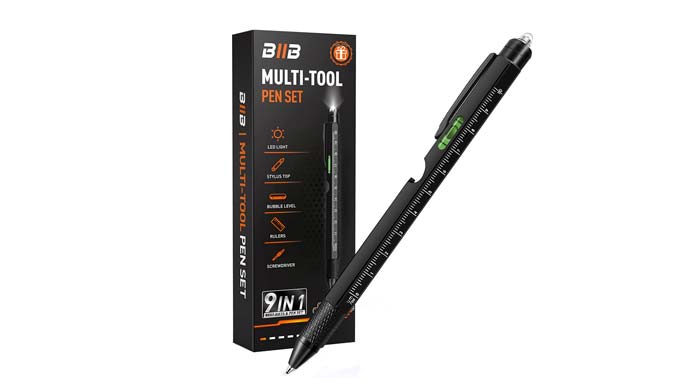 A multifunction pen, also called a multitool pen, is a practical addition to any remote worker's office accessories.
Not only is it a pen—which we all need, even in this digital age—but it can also be a stylus, a screwdriver (both flat-head and Phillips), a bottle opener, a phone holder, a level, a ruler, and a flashlight.
It's no substitute for a full-blown survival multitool, but it's not meant to be. This is a fun little tool that's easy to carry in your pocket, and it comes in handy far more often than you'd think.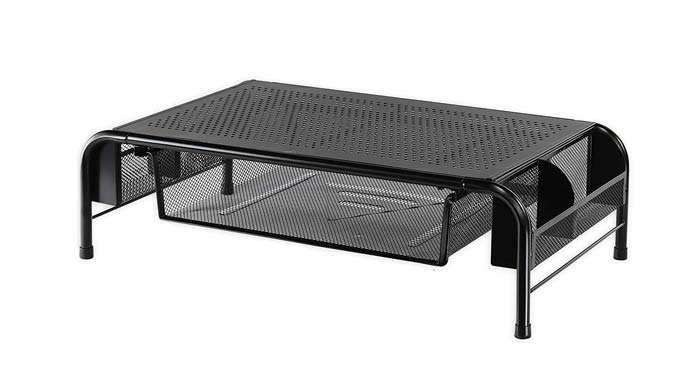 People who work from home often run into two issues: workstation organization can be tough (especially if desktop space is limited), and monitor positioning may be uncomfortable (it's usually too low).
This monitor stand raises the screen to a comfortable height, reducing eye strain and neck strain. But it also has organizers beneath and on the sides to optimize workstation area. A perfect office desk add-on!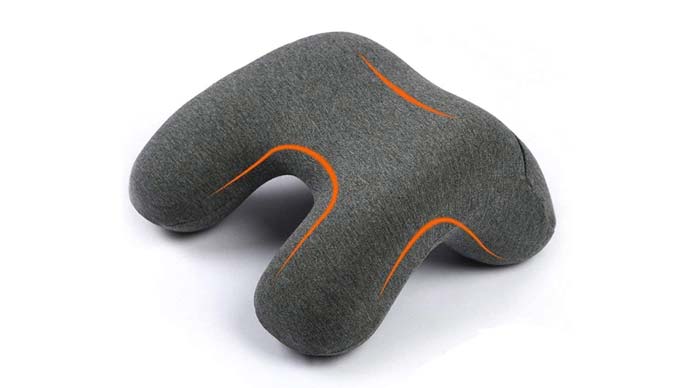 Recent studies suggest that mid-day naps can boost productivity in the latter half of the workday—and we all know how tiring it can be to work in front of a computer all day long.
A simple neck pillow is a must-have for remote workers. Not only is it soft and cuddly, its ergonomic design allows it to be used in various places and positions (e.g. head rest, back rest, etc).
Made from high-quality memory foam, this pillow conforms the neck but never goes flat no matter how often it's used.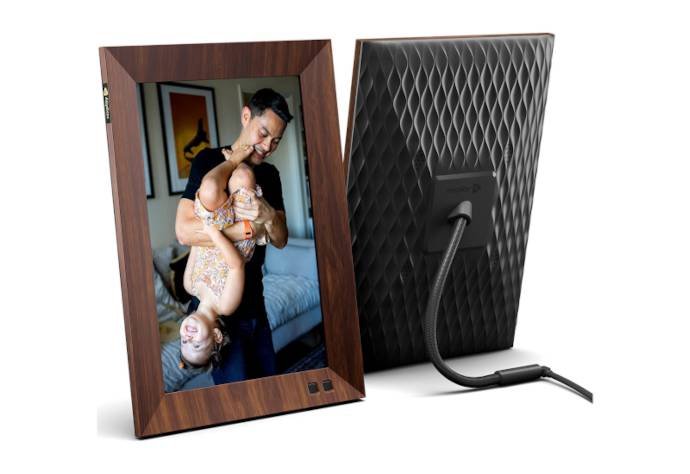 Every office desk needs a family picture, even if that desk is at home. Those occasional glances at cherished memories can be great for keeping up motivation throughout the day.
But these days, traditional picture frames are boring—digital picture frames with Wi-Fi connectivity are way cooler.
Unlike traditional picture frames, which can only hold one picture at a time, digital picture frames can hold thousands of pictures and seamlessly cycle through them like a slideshow. Plus, new photos can be uploaded with ease using a smartphone app.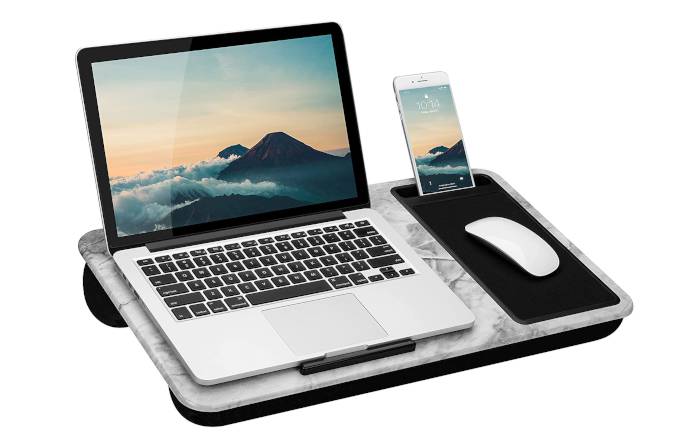 Everyone who's ever worked from home has tried doing work from bed, the couch, a lounge chair—anywhere that isn't an office desk. It's comfortable, but the setup can be a nuisance.
That's why a lap desk is a perfect gift for any remote worker. It provides a nice platform for the laptop to sit on, and ones with an accessory ledge also have extra room for a mouse and a phone holder.
Beneath the lap desk is padding that keeps the whole setup comfortable while providing airflow for ventilation.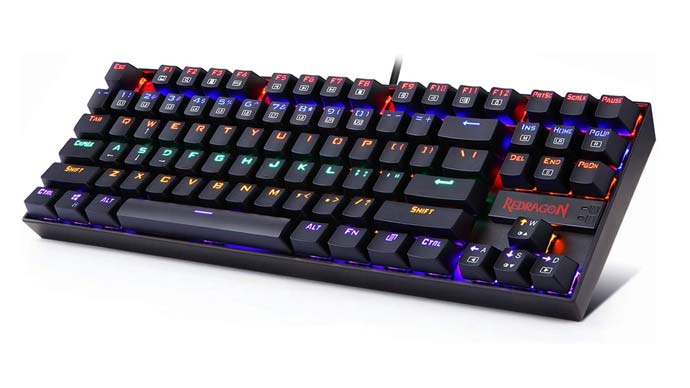 Mechanical keyboards are all the rage these days. Most of them are designed and marketed toward gamers, but non-gamers also stand to benefit with a solid mechanical keyboard.
A mechanical keyboard differs from a typical keyboard in that the keys make contact with the circuit via mechanical switches rather than a membrane layer. The tactile feedback is better, resulting in a premium feel that elevates the working experience.
Ironically, you'd think working from home would open up enough time to get some exercise in, but most work-from-home people are still physically inactive and/or sedentary.
They might have free time, but they spend it with family or catching up on other stuff. And, in fact, remote workers can lose health since they aren't walking around as much when they're only at home.
To give them back the "steps they lost," you could gift them an under desk bike pedal exerciser, which enables them to improve cardio, burn calories, and stay fit while they work.
This model has different levels of resistance: 1 being the easiest to 8 being the hardest. It also has a noise-free design, so it won't distract others in the household.