Funko Pops don't have the best reputation among serious collectors. Despite thousands of different models, they all share the same basic shape and they're all designed to look very similar.
However, there are some great Funko Pop figurines on the market—ones that are surprisingly unique and won't cost you a fortune to purchase. They still have the trademark Funko eyes and expressions, but their subtle differences make them worth collecting.
If you're a new Funko Pops collector, you should start off with figurines relating to your favorite video games, movies, and TV shows.
But if you've already done that and you're looking to expand your collection with some tastefully unique options, here are some of the coolest Funko Pops to grab on a budget.
Note: Since many of these figurines are considered collectibles, the ones that aren't actively produced anymore are subject to price fluctuations depending on seller and condition.
6. I Am Iron Man (Avengers: Endgame)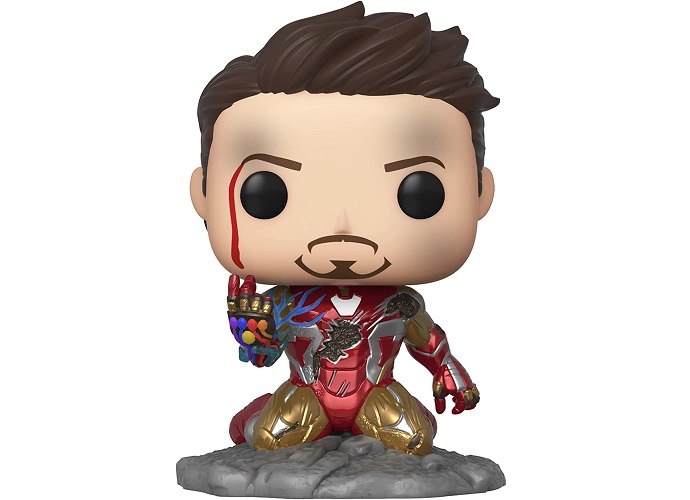 It was the moment that capped off one of the most successful film journeys of all time and brought the most ambitious comic book movie ever made to a close.
When Tony Stark swiped the Infinity Stones from Thanos and performed a snap of his own, it was one of the most important moments in MCU history—and this Funko Pop is a great representation of it.
From the blood dripping down his head to the remarkable detail in his battle-damaged suit, this is an excellent reproduction of that climactic scene in Avengers: Endgame. Every Marvel fan will enjoy this one!
5. Carl and Ellie's Wedding (Up)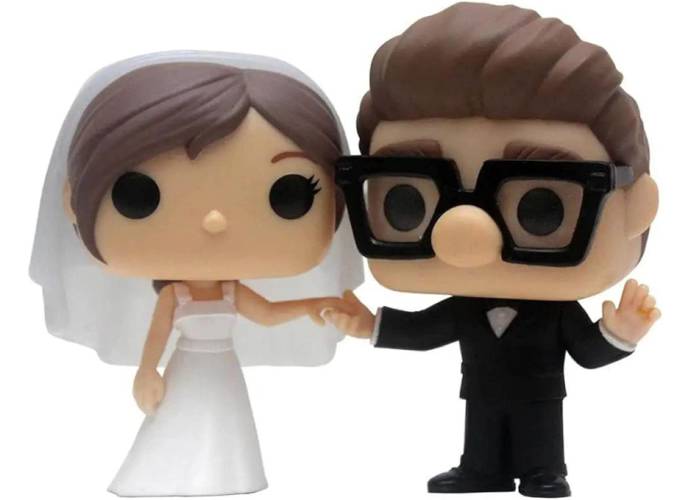 If anyone says they can watch the opening sequence of Up without tearing up, they're lying! But what makes that sequence so great is how we get to see Carl and Ellie's happy life, which includes their wedding day.
That's the moment captured and celebrated by this Funko Pop figurine. It has an adorable simplicity that marks the very moment when these two lovestruck kids became husband and wife.
Carl's iconic glasses ensure that he's recognizable to anyone who's seen Up, and the whole thing could easily be used as a cake topper at a real wedding. It's the kind of sweetness that we all need in our lives.
4. Mr. DNA (Jurassic Park)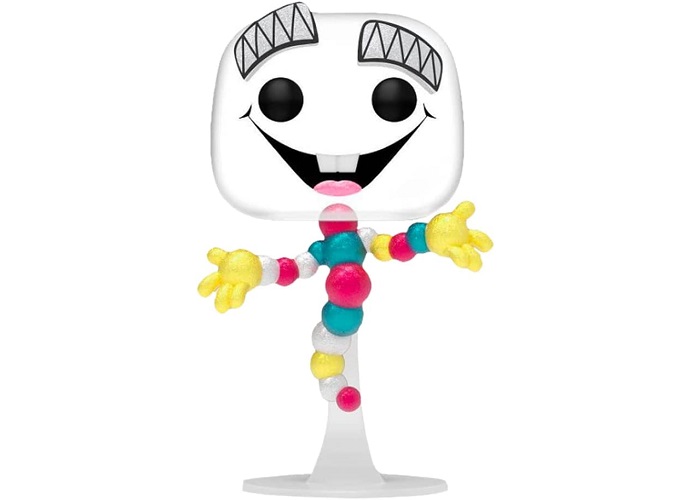 For a whole generation of movie-goers, Jurassic Park was how we first learned about the concept of DNA. And who better to teach us than Mr. DNA himself?
This cartoonish representation of the building blocks of life became an iconic part of the Jurassic Park franchise, both for explaining how the film's fantastical concept could be possible and showing how the film simplified this complicated scientific principle.
The Mr. DNA Funko Pop doesn't cost much at all despite its unique shape and design, making it a serious bargain for collectors. Plus, the bright colors are a perfect match for the film version of Mr. DNA.
It's a slightly niche character from the series, but it's cute and will stand out among the other Funko Pops in your collection.
3. Wounded Dr. Ian Malcolm (Jurassic Park)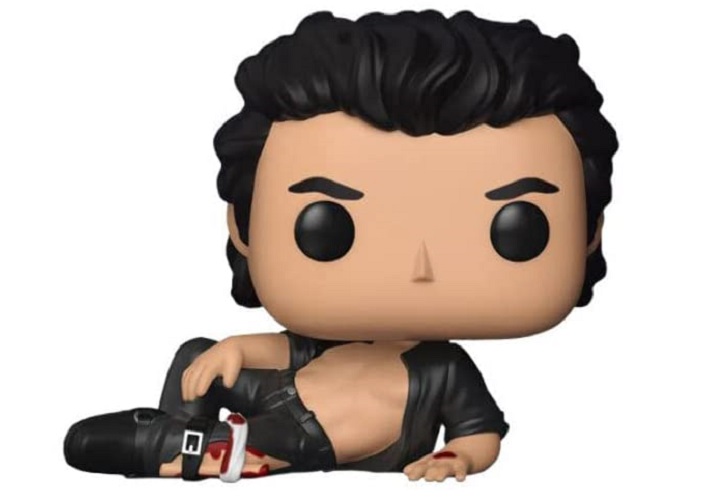 One unsuspecting scene in Jurassic Park gave us an image that would launch one of the unlikeliest sex symbols in cinema history. When Ian Malcolm sat up and posed so perfectly with his bare chest exposed, no one really knew what to do with themselves.
The internet, however, knew exactly what to do! And, in usual internet fashion, they turned the scene into one of the most widespread memes from the Jurassic Park movie.
This Funko Pop works so well because of its unique pose, which does a great job at recreating that magical moment.
It's worth noting that the first version of this figurine featured a misspelling of Dr. Malcolm's name, so it goes for significantly more than the second edition.
2. Trinket (Vox Machina)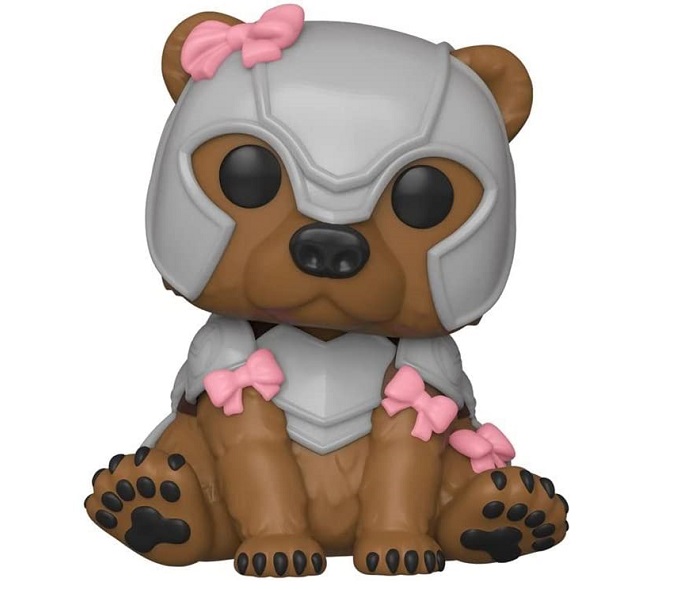 When it comes to animal companions, you can do much worse than Trinket. One of the least used—yet always popular—characters from Critical Role's first D&D campaign, Trinket is a fully grown bear and stalwart companion to the ranger Vex'ahlia.
Despite only occasional use throughout the campaign, Trinket quickly won over fans with his affectionate nature and big personality.
Critical Role merchandise usually sells out alarmingly fast, so it's unusual to see a figurine like this out in the wild. I especially love Trinket's pose, sitting back on his haunches and wearing his battle armor, complete with the adorable pink bows from the series.
What makes this Funko Pop so special is the gentle tilt of his head, which does more to bring the pose to life than most Funkos manage.
1. Infinite Deku With Eri (My Hero Academia)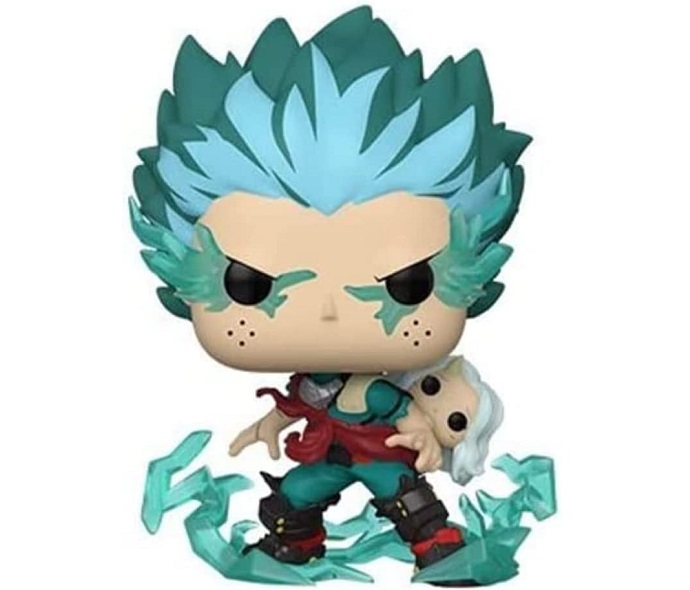 Any fan of shonen anime will instantly be able to identify what this Funko Pop represents. Here's a hint: It's from My Hero Academia.
When Deku—with the help of Eri's unique Quirk—is finally able to tap into 100% of his power in his fight against Overhaul, it was a high point in an already well-loved series. It was a peek into the hero's future, and we all couldn't wait to see more.
This Funko Pop, with the translucent green plastic trailing off of Deku's face and feet, is a brilliant expression of that moment. But what makes it one of the best Funko Pops you can buy on a budget is the image of little Eri poking her head out from behind Deku.
That right there is one of the most adorable little touches I've ever seen in a Funko Pop, and that makes this one absolutely worth getting.