Itching to get out and enjoy nature this summer? I know I am! And while "nerds" and "camping" aren't a stereotypical pair, there's no reason why geeks like us can't enjoy pitching tents and striking up campfires.
Sure, you may not be able to bring your gaming console or gaming PC on your trip, and there may not be a stable Wi-Fi connection where you go, but there's no shortage of cool and nifty camping gadgets that will satisfy your nerdy side in other ways.
You don't have to give up technology when you go camping. Here are some of the coolest camping gadgets and devices for outdoorsy nerds and geeks. Take a few on your next trip!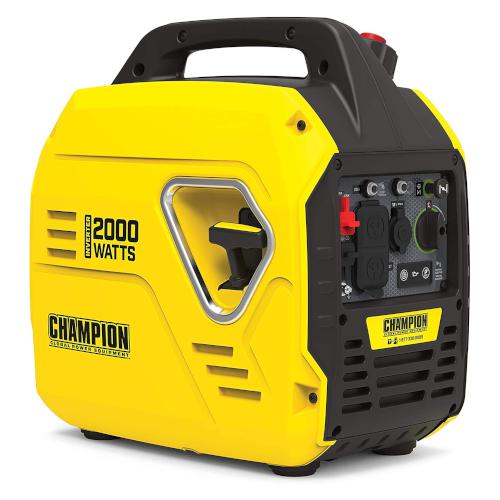 If you want to bring technology with you when camping, you're going to need electricity. A small power bank might be enough if you just want to charge your phone at night, but if you have any big devices coming along, then you'll want an inverter generator.
This one by Champion provides up to 2,000 watts of energy and lasts for just over 11 hours on a full tank. Plus, it's one of the quietest and lightest inverter generators in its class—although it still weighs 39 pounds, so make sure you have someone who can carry it.
Want to keep cold drinks cold? Or cooked foods warm? This portable electric cooler by Ivation can maintain temperatures as low as 40F or as high as 130F, which is perfect for any camping adventure. And it's large enough to carry 12 gallons of contents.
It comes with an AC power cord, which you can use in conjunction with the inverter generator we mentioned above. But it also comes with a DC adapter, which you can plug into any car or truck via the cigarette lighter port. This opens up all kinds of food options when camping!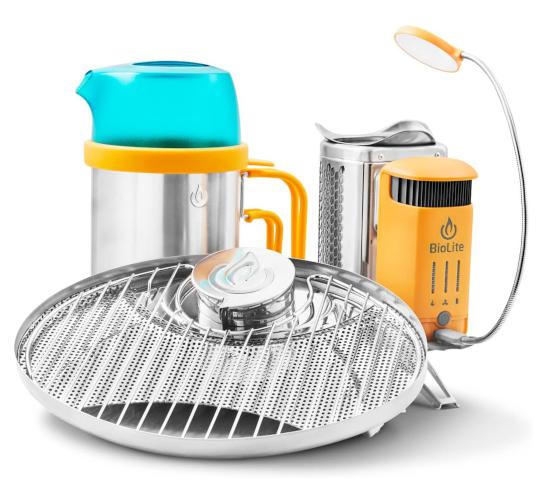 One of the best parts of any camping trip is burning a large campfire, but those campfires aren't always the best when it comes to cooking. The CampStove 2 by BioLite is a really useful gadget that burns natural wood with a smokeless fire.
Not only does it provide an open fire, but it also has an internal battery that recharges when it's fired up. You can use it to charge any device that uses a USB connection.
The complete kit also comes with a portable grilltop accessory (which can fit up to 4 burger patties), a kettle pot accessory (which can boil 1 liter of water in under 5 minutes), a French press accessory for easy coffee anytime, and a flexible LED light accessory.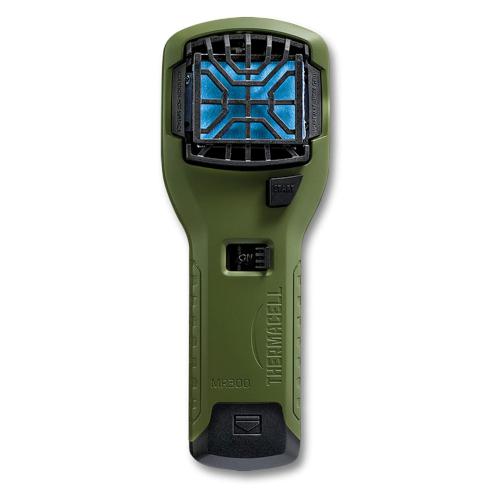 Hate mosquitoes invading your campsite? Thermacell has a line of mosquito repelling devices that effectively keep them away—without the use of sprays, smokes, open flames, citronella, sonic waves, or any of the other usual mosquito-repelling gimmicks.
These devices use repellent mats that are soaked in naturally-occuring plant-based extracts that mosquitoes hate. The device's fuel cartridges activate these mats using heat, dispersing the repellent and creating a 15-foot mosquito-free zone.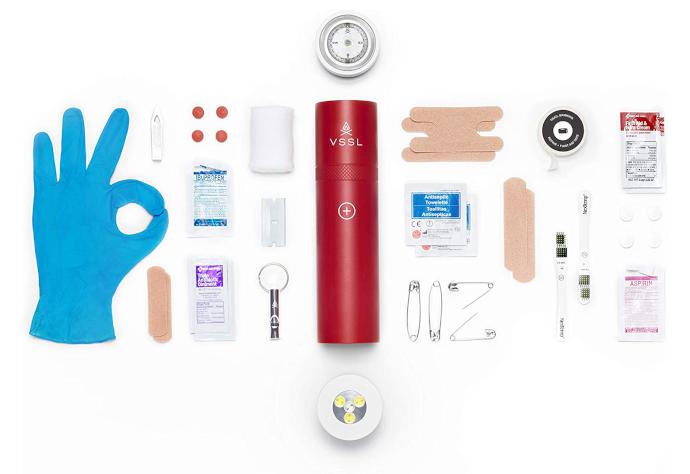 Every camping trip needs at least one flashlight, even if you intend to build a campfire and keep it going every night. Flashlights aren't just for convenience—they're for safety!
But this flashlight by VSSL goes one step further. Its ultra-compact, watertight body actually holds several essential first aid components: antiseptic wipes, bandages, gauze, ointments, medical gloves, and more. You'll always have everything on you.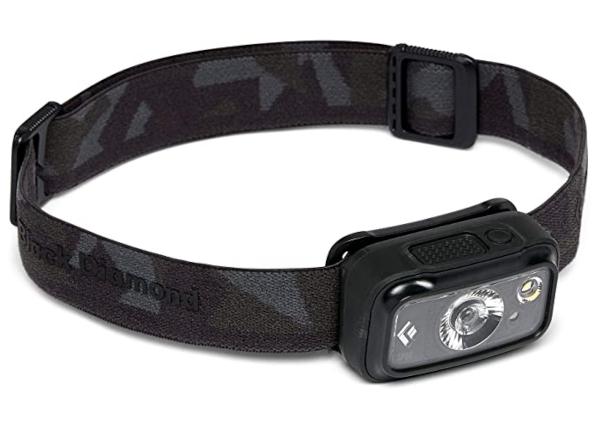 Even if you bring a regular flashlight along—or the VSSL first aid flashlight mentioned above—you'll still want a headlamp as well. They're just way more convenient at night, especially when you're fiddling with something that requires both hands.
The Spot 350 headlamp by Black Diamond comes in several colors, and shines a powerful 350-lumen light that's bright enough for nighttime visibility without being overpoweringly blinding.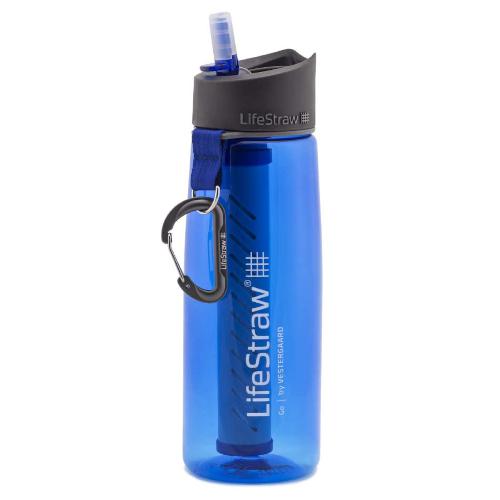 A water bottle is essential for any camping trip, but the LifeStraw Go takes things to the next level. You can drink pretty much any water you come across—no matter how dirty it is—thanks to its 2-stage filter.
The activated carbon filter eliminates odors and improves taste while filtering out chemicals like chlorine, pesticides, and herbicides. The membrane microfilter catches bacteria like E. coli, common parasites like Giardia and Cryptosporidium, and microplastics.
If your camping trip ever goes awry, the LifeStraw Go filtering water bottle could seriously save your life.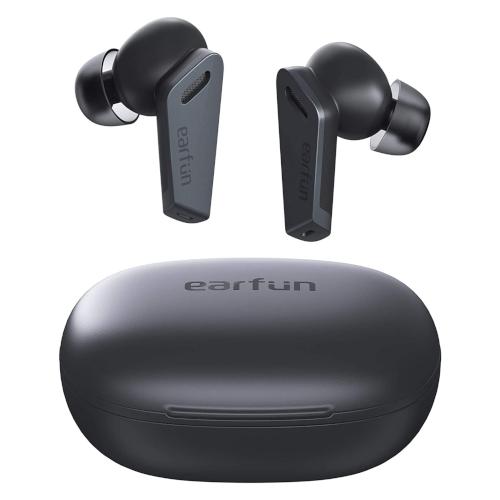 The sounds of nature are great, but sometimes it's nice to kick back with some of your favorite music while enjoying the peaceful scenery of your campsite—and cables just get in the way.
Instead of packing bulky headphones or tangle-prone wired earphones, use these true wireless earbuds by EarFun.
They're cheaper than Apple AirPods and Samsung Galaxy Buds, but just as good and complete with active noise-canceling. They last up to 9 hours on a single charge (7 hours with active noise-canceling), and you can recharge them twice using the charging case.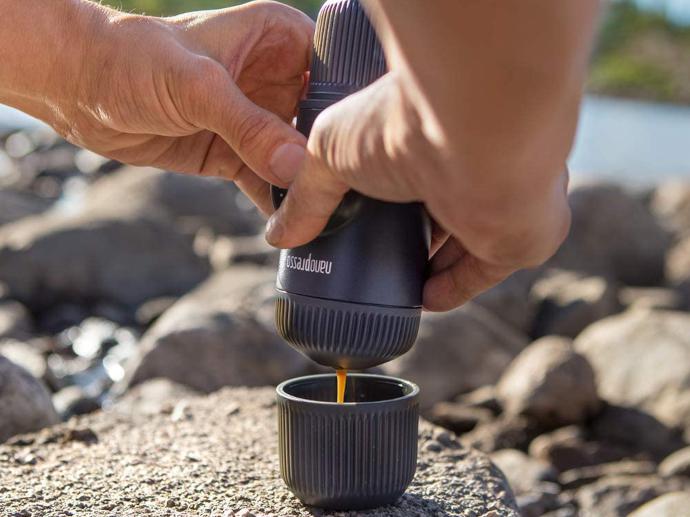 Want to bring coffee on your camping trip? Ditch the instant coffee and opt for the Nanopresso Espresso Maker by Wacaco. This portable device makes actual espresso on-the-go.
You only need water and finely-ground coffee beans. It's manually operated—you squeeze the pump button and it does the rest, resulting in the closest thing you can get to espresso while camping.
If you want to get real fancy, there are additional accessories that let you brew Nespresso capsules (Nanopresso NS) or pull two espresso shots at the same time (Nanopresso Barista Kit).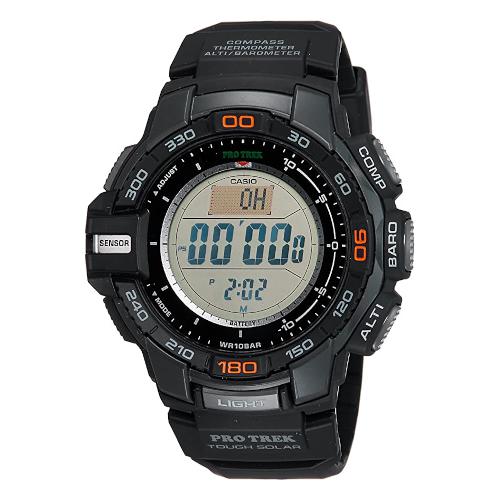 The Pro Trek series by Casio is a great option if you're going to be camping often. It's designed for frequent outdoor adventures, with several built-in features that go beyond basic digital watches.
Notable functions include the digital compass with 1-degree precision, the barometer display, the temperature display, the altimeter display, water resistance up to 100-meter depths, a battery life of 9 months on a single charge, and solar recharge with sunlight exposure.
Gear for a Next-Level Camping Trip
With these supplies, you'll be well-equipped for your next camping trip. Gather a group of friends, set up some hammock tents, and roast some marshmallows over a fire that you started with your multitool. It doesn't get any better than that.