When's the last time you sat down to complete a brain teaser? Probably not since your childhood. And now that you're older, you might think you can breeze through brain teaser puzzles with no trouble.
Well, as sad as it is to admit, most of us probably overestimate how much we've improved at problem-solving—and today's brain teaser puzzle toys will likely knock you down a peg.
Here are some of the best brain teaser puzzles for adults and brainiacs that'll provide you with several levels of challenge and confusion.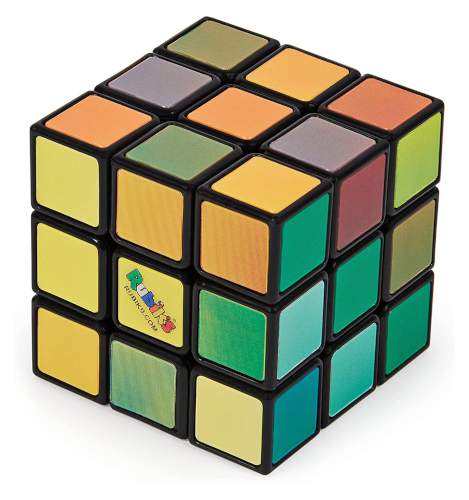 For decades, the Rubik's Cube has been the go-to brain teaser puzzle for kids and adults. This seemingly simple puzzle challenges you to twist all the rows and columns such that each face is one solid color.
Rubik's Impossible ramps up the difficulty by using iridescent tiles that change color depending on which angle you're looking from. You think you've solved it, but look twice! You might not be done yet.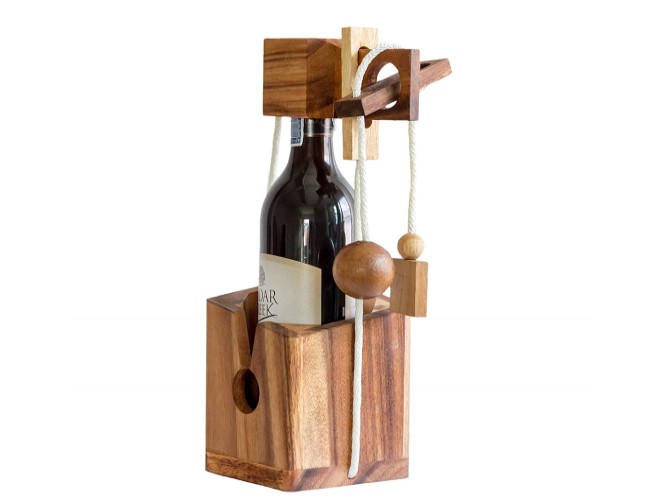 When there's a definite reward for solving a puzzle, you'll have that much more motivation to solve it. Doubly so when the reward is... wine!
The Bottle Lock Brain Teaser is a great puzzle for adults because solving the puzzle means freeing the trapped bottle of wine and pouring yourself a glass. It's not just a fun puzzle for yourself, but also makes for a great gift or a party-starting conversation piece.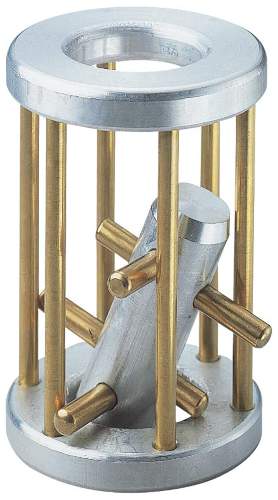 The Man the Torpedo Brain Teaser Puzzle looks impossible at first. The torpedo, which itself has several protruding arms, is stuck in a barred cage with only a circle from which it can escape. With patience and cleverness, you'll be able to get it out.
This puzzle is also great as a shelf or desk decoration because it catches the eye and sparks conversation. Friends and family alike will want to try their hand at this one when they see it.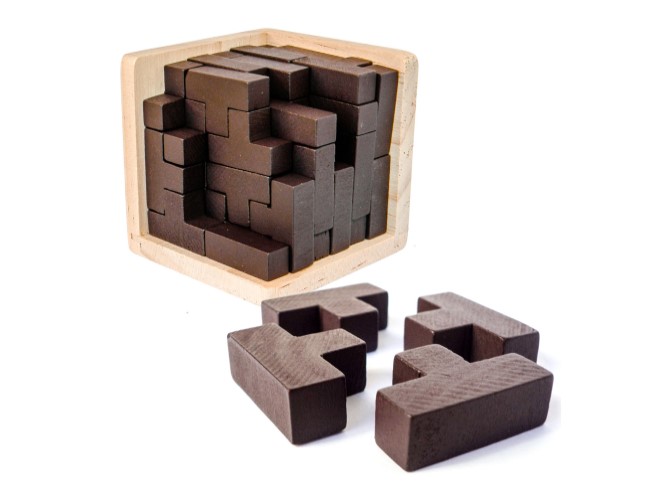 Who doesn't love a good game of Tetris? This Wooden Cube Brain Teaser acts like a real-life version of the classic video game.
The puzzle comes with a tiny wooden frame and a bunch of tetromino puzzle pieces. It's your job to place all the pieces within the frame to build a complete cube, which is harder than it sounds!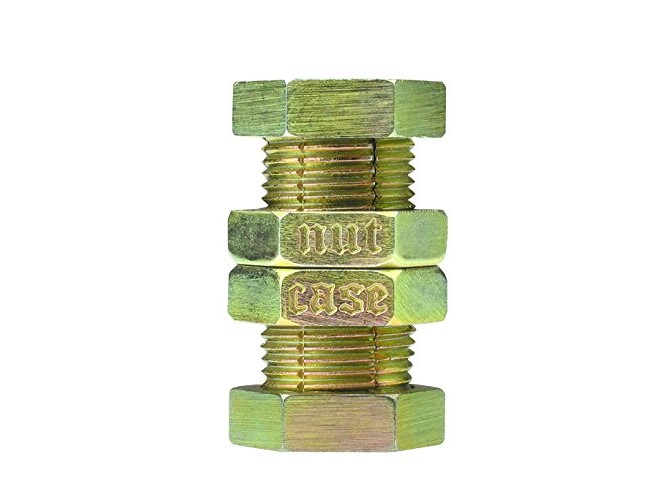 This tricky brain teaser looks like something you'd find in your toolshed. Fortunately (for brainiacs), it's not as simple as it seems. Hanayama's Nutcase Puzzle attaches two screws using two nuts.
You're tasked with separating the two nuts, and then putting them back together. To make things more challenging, try changing the writing on the nuts from "nut case" to "case nut."
This brain teaser will surely drive you nuts in the process.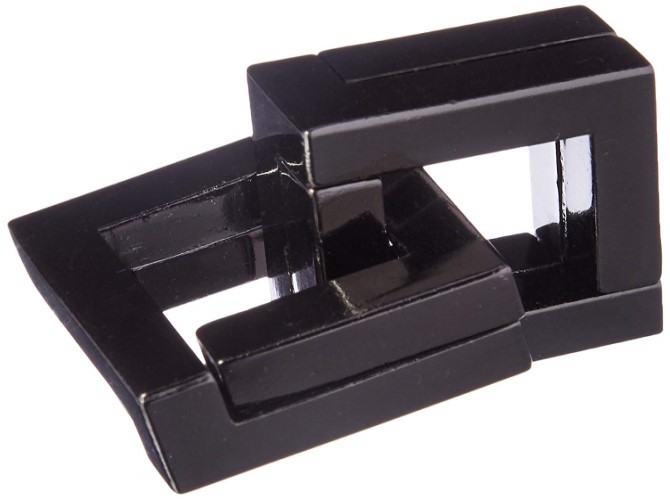 Hanayama brings us yet another perplexing brain teaser with their frustration-inducing Quartet Puzzle. The puzzle has four linked pieces that you must work to separate.
There are only two ways to solve this puzzle and its difficulty level is ranked level six, so it's far from easy. Beware!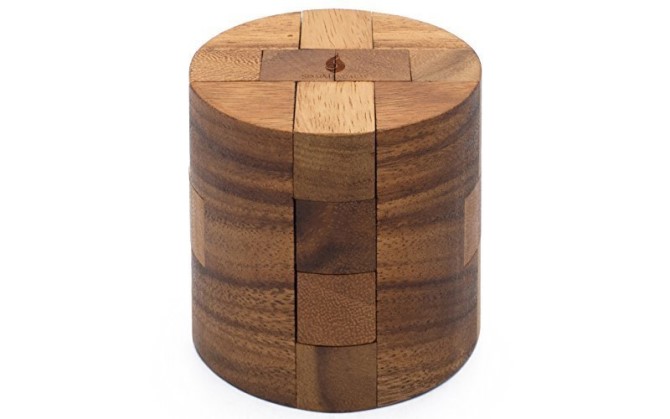 The Wooden Powder Keg Puzzle is the perfect nerdy desk toy to keep on your workstation. It looks like some sort of decoration at first glance, but when you pick it up, you realize the wooden pieces come apart.
Just remember, the hard part isn't figuring out how to take the puzzle apart, but successfully putting it back together!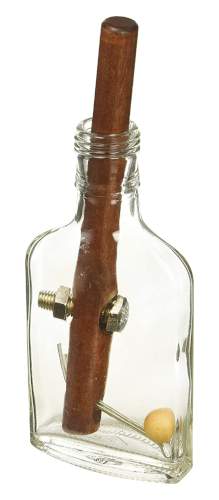 If you've seen ships inside bottles and wondered how they got in there, you'll be even more perplexed when you see the Grecian Glass Bottle.
This unique brain teaser, which is made from real wood and glass, features an odd stick that's stuck in a bottle. Even after you under the mechanics of it, you'll need to be ultra-clever to actually get it out.
The Grecian Glass Bottle is worth getting even if you aren't into brain teasers or don't think you can solve it. It's such a visually stunning piece of decor, and it makes for a great gift as well.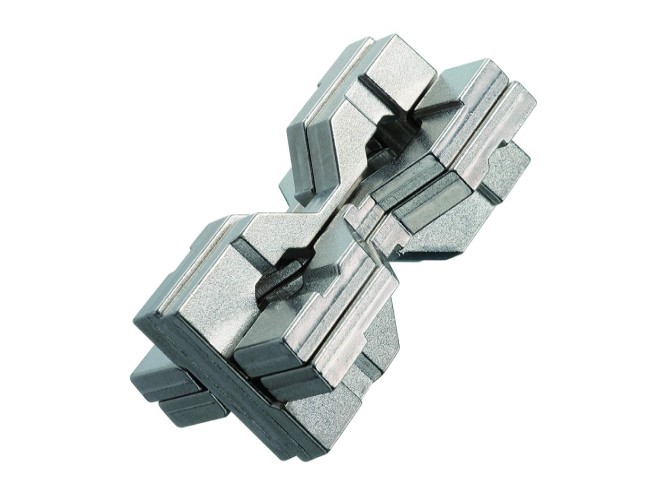 The Hanayama Hourglass consists of four flat, hourglass-shaped pieces of cast metal that come together to form the abstract 3D hourglass shown above. You must attempt to separate each piece from the puzzle, and then put them back together.
Hanayama ranks this one's difficulty level as a six, which is the most difficult, so expect to spend more than just a few minutes solving it.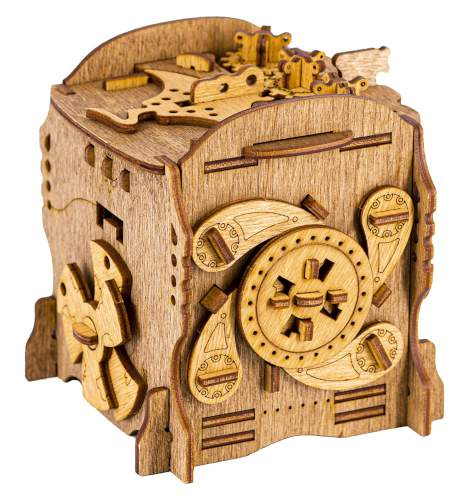 Captain Nemo's Nautilus by iDventure is more than just a brain teaser puzzle toy—it's a full-blown puzzle box that replicates the mysteries and thrills of an escape room.
This is unlike any brain teaser you've encountered, complete with 52 individual parts that'll keep you guessing. It should take about an hour to solve, and there's a special surprise waiting for you inside. But if you get stuck, you can get help on iDventure's website.
You can always reassemble Captain Nemo's Nautilus, meaning it can be solved over and over again as you introduce it to friends and family, making it a great activity for any indoor get-together.
Is Your Brain Working Hard Yet?
If you're feeling rusty, you might want to start with one of the simpler ones—like the Bottle Lock Puzzle—as a warmup, then graduate to the more challenging Hanayama puzzles. Either way, your brain is bound to get a workout and crunch as hard as it can.
When you're ready for a break from brain teasers, you should swing to the other side and relax with some LEGO sets that are fun to build!