When layers of dust cover your old anime figurines or retro consoles that you haven't touched in years, it's time to part ways. It can be hard if you're a sentimental person and want to hang on.
Then again, if you're running out of space or need some extra cash or feeling overwhelmed by clutter, selling those items might be your best option.
What's the best way to do that?
Amazon and eBay are often the go-to sites for getting rid of unwanted collectibles, but you should treat them as last resorts. Those marketplaces are huge so finding a buyer can be tough.
Here are a few other sites where you can sell your geeky items faster, for more money!

Decluttr sells and buys all sorts of refurbished electronics and collectibles. Sell your smartphone, tablet, wearables, laptop, Blu-rays, video games, consoles, and even your LEGOs.
After you input the barcode of the tech you're selling, Decluttr will give you an instant quote. For LEGOs, the price depends on how much your LEGOs weigh.
Like the quoted offer? Simply send in your item(s) and you'll receive a payment the next day.
2. Gaming Stores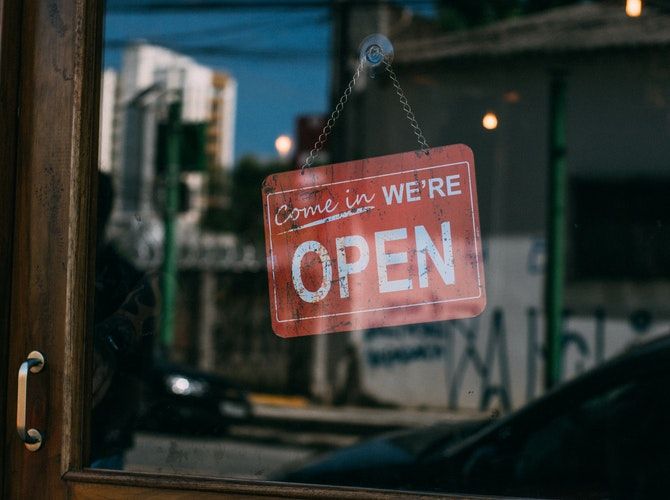 Many people overlook independently-owned gaming stores and head straight to GameStop to sell their video games and consoles.
While GameStop is convenient and available almost everywhere, they don't always give you the best price so I encourage you to shop around. Head to any local, independently-owned gaming stores and see what kind of price they offer you.
Some stores specialize in retro games and might be a good fit if you own any classic systems. Specialty gaming stores usually accept a wider variety of video games and collectibles.
Keep in mind that most game stores will offer you a higher amount of store credit, compared to cash. If you decide to take the store credit, make sure that it's a store you can see yourself coming back to.
3. Pawn Shops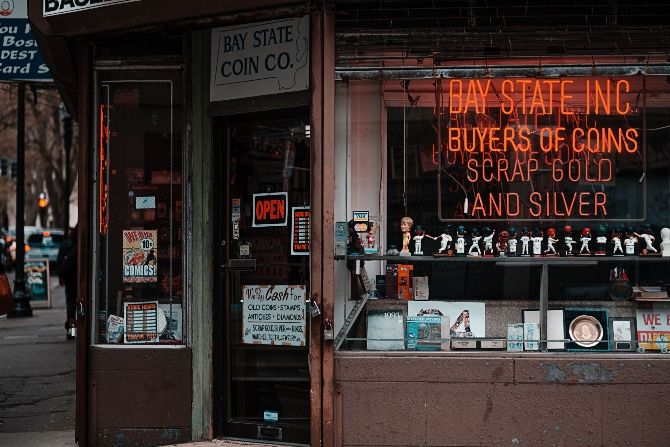 Pawn shops typically take any collectibles or electronics. It's the perfect place to bring your new or retro consoles, comic books, trading cards, headphones, controllers, figurines, and basically anything that has some resale value.
A pawn shop will give you fast cash in exchange for your items, and can even give you a loan if you need it.
If you've seen as many Pawn Star episodes as I have, you'll know that pawn shops have the tendency to give you lowball prices. Use caution when selling at a pawn shop, and remember that you don't always have to accept their offer.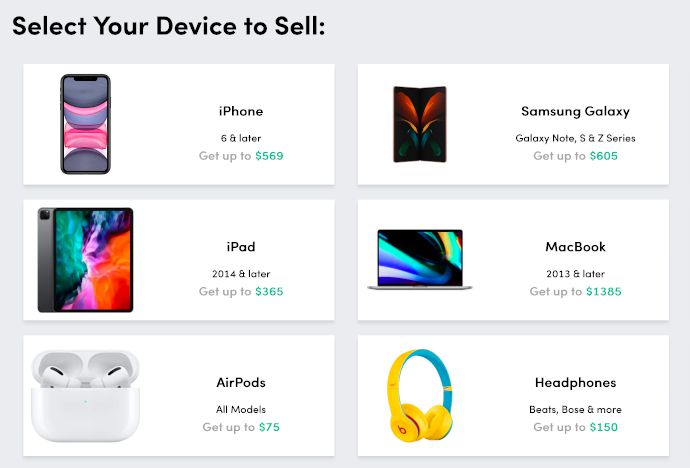 If you need to get rid of any electronics, Backflip should be your first option. Just fill out a quick questionnaire about the condition of your device and you'll get an instant offer.
If you agree to it, Backflip will send you a free shipping kit with instructions. Once Backflip receives your device, you'll receive payment within 24 hours.
On average, Backflip offers more per device than any other quick-sell site for gadgets and electronics. The free shipping kit is a big bonus (some sites deduct the cost from the payout), and you can receive payment via Direct Deposit, PayPal, check, or gift card.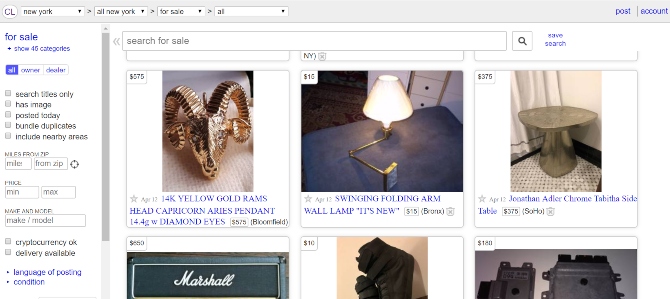 The idea of selling on Craigslist might creep you out, especially if you've watched too many true crime documentaries. However, most users are completely sane, and actually want to purchase your item (not your body parts).
Craigslist has several categories in the "for sale" section that your geeky tech or collections could fit into—computer parts, electronics, video gaming, and collectibles are just some of the areas where you can place your ad.
Post a few pictures of the item you're selling, along with a brief description and a reasonable price. Hopefully, someone will inquire about your item and set a pickup date.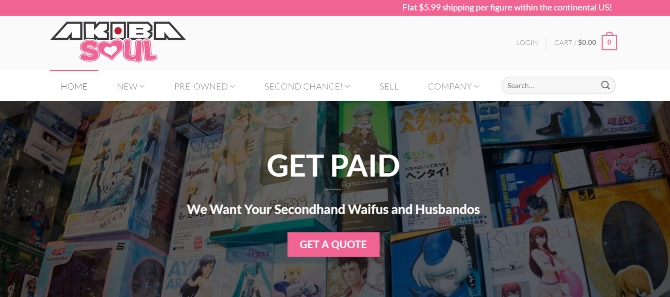 Do you have a crowd of anime figurines standing on your shelf? From Super Saiyan Goku to Kaneki Ken, you've collected them all.
When you're ready to let some of them go, head to Akiba Soul. This niche online marketplace will buy your new and pre-owned Japanese figurines.
In order to get a price on your figurine, head to the "Sell" page. Fill out a form about your figurine, and Akiba Soul will get back to you with a preliminary quote.
If you like the quote, send your figurine in. You'll then receive a final quote, and when you accept it, you'll get paid via PayPal or check.
Unfortunately, Akiba Soul has some limits on the types of figurines it accepts. Prize or trading figurines, high-value figurines, and opened Nendoroids or Figmas are just some of the figurines that Akiba Soul won't take.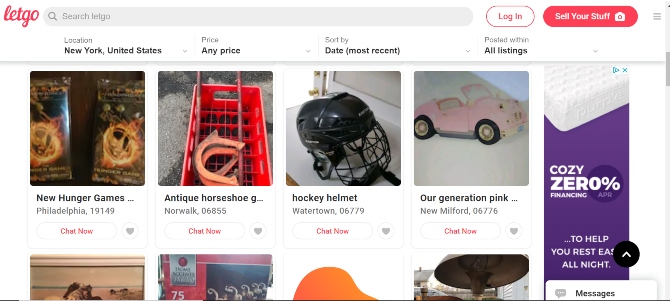 You can sell almost anything on LetGo. I've seen everything from custom-built PCs, cars, samurai swords, and even gently used phones.
Despite the fact that some items are literal garbage (like the $4 friendship bracelet I just saw), it's still a quick and easy way to locally sell your tech and collectibles.
LetGo really couldn't make selling easier. All you have to do is upload pictures, write a description of your item, and it'll appear in local users' feeds.
If a user is interested, they can send you a quick message with LetGo's handy chat feature, so there's no need to give out your phone number. Since LetGo is done completely locally, you won't have to deal with the hassle of shipping either.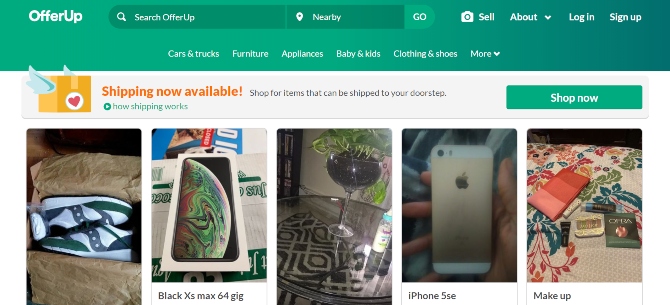 OfferUp pretty much works in the same way as LetGo. You create your own profile and add the items that you want to locally sell.
People in your area will see your listing posted, and can message you if they're interested. Unlike LetGo, OfferUp conveniently allows you to ship your items as well as schedule local pickups.
I'd suggest posting your items on both LetGo and OfferUp. That way, you'll cover all bases and get the most views on your ad.
OfferUp accepts the same variety of items as LetGo—someone near you is bound to appreciate your geeky gadgets. Most people will try to haggle with you, so try to stand your ground.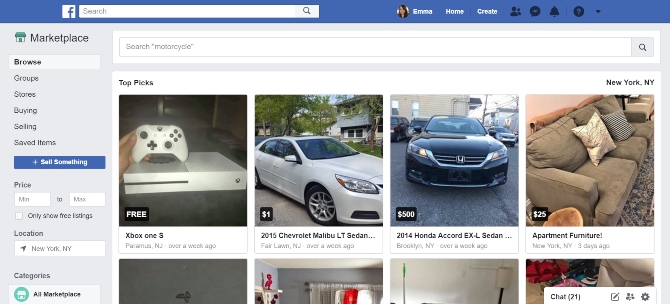 I hate to mention Facebook, but I have to admit that it has a pretty great way to sell your tech and collectibles.
Facebook Marketplace shows all the local deals on electronics, cars, collectibles, and more. All that's required to sell an item are pictures, a price, and a location.
The best part about Facebook Marketplace is that you know who's buying your item. If you're unsure about someone, you can hop on their profile and see if they're legit.
Your friends can also help you sell your item in a flash. When they see your ad on Facebook Marketplace, they can share it on their page as well.
Clear Out That Clutter!
Selling your unused consoles and unwanted collectibles not only makes your room look cleaner, but it's a fast way to make money. Who knows, maybe you'll discover that you have a knack for selling goods.