Star Wars fans have never had it better than they do now. Between The Mandalorian, The Book of Boba Fett, Obi-Wan Kenobi, Andor, plus various video games, there's so much awesome content for fans.
You might not be a Star Wars fan, but you can't deny that this works in your favor—because it's never been easier to buy gifts for the Star Wars fans in your life, whether they're men, women, or children.
Here are some of the best Star Wars gifts that will truly blow their minds. You'll be their favorite gift giver for years to come!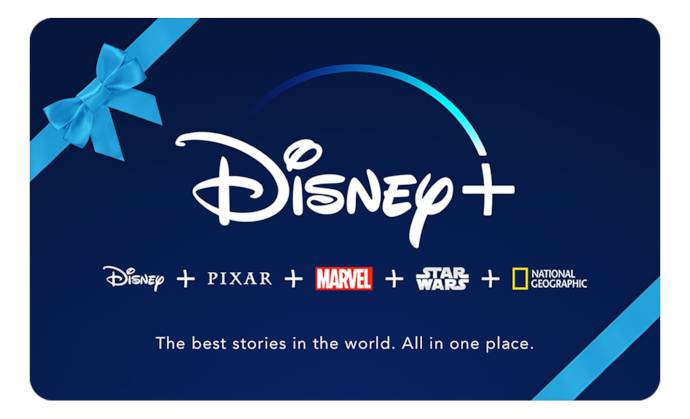 All of the modern generation of Star Wars movies and TV series are locked within the Disney+ streaming platform. If your gift recipient doesn't have a subscription yet, they need one ASAP.
This gift option provides one year of Disney+ to new subscribers. All you need is the recipient's email address—the digital gift subscription will be sent to them on the date you choose.
12. Star Wars Plushes
Kids love plushes, but Star Wars plushes don't have to be for kids only. A plush collection is a great way to brighten up any room while expressing yourself, plus they're cozy to have around.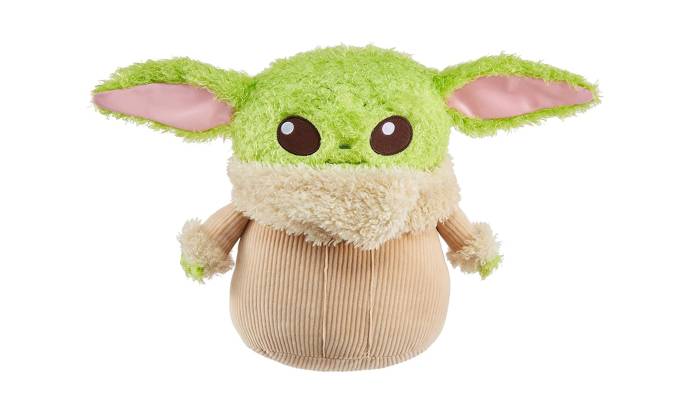 This Baby Yoda plush is an Amazon exclusive with a special feature: press the hand and it'll play noises inspired by The Mandalorian. It's soft, it's fuzzy, it's cute, and it's a great addition to have.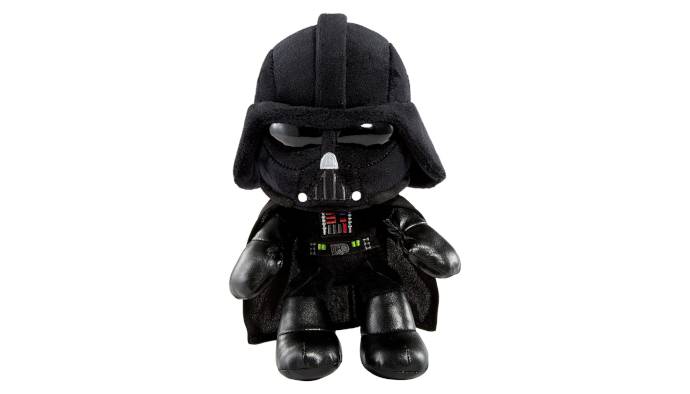 For a Star Wars plush that's on the darker and cooler side, you can't go wrong with this iconic Darth Vader plush. Fully menacing but still soft and adorable, it strikes a great balance.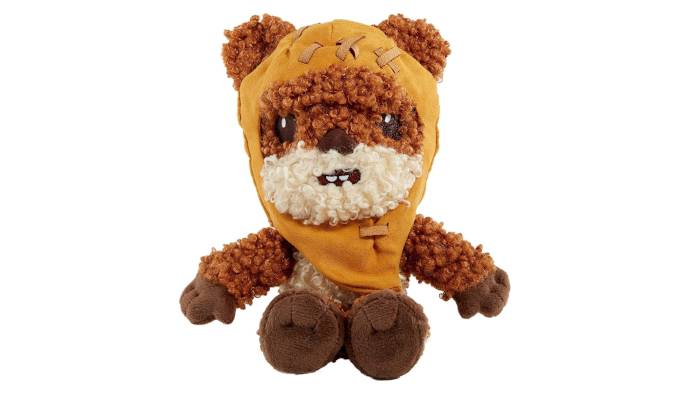 If you want to go in a less conventional direction, you might opt for this Ewok plush. It's one of the cutest options when it comes to Star Wars plushes, while being the closest thing to a teddy bear as well!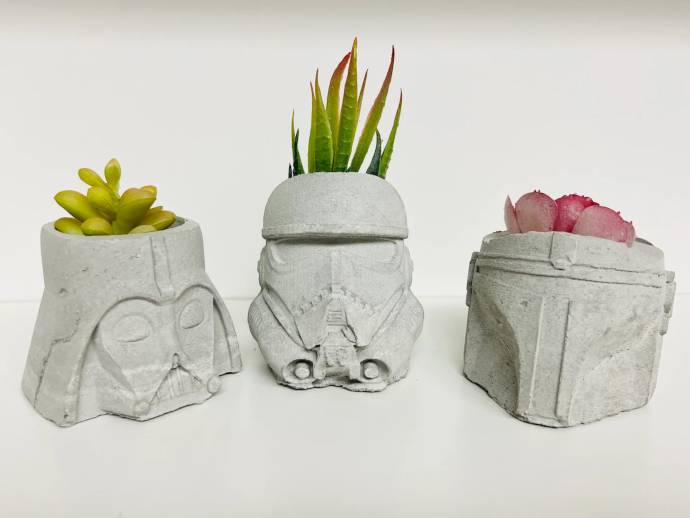 If your gift recipient's interest in Star Wars also crosses with an interest in house plants or succulents, this set of Star Wars mini planters is a good pick. They're made of concrete and each one is about 3 inches tall. There's also a drain hole at the bottom of each one.
For a gift that'll class up your gift recipient's drinking situation, this set of Star Wars glass tumblers will do the trick. They're stemless, they're 19 ounces each, and each one has a stylish headshot of a popular Star Wars character.
Hoodies might seem like a cliché gift, but they're cliché for a reason: most people love hoodies and can't get enough of them. Pick one with the right design and your gift recipient will seriously love it.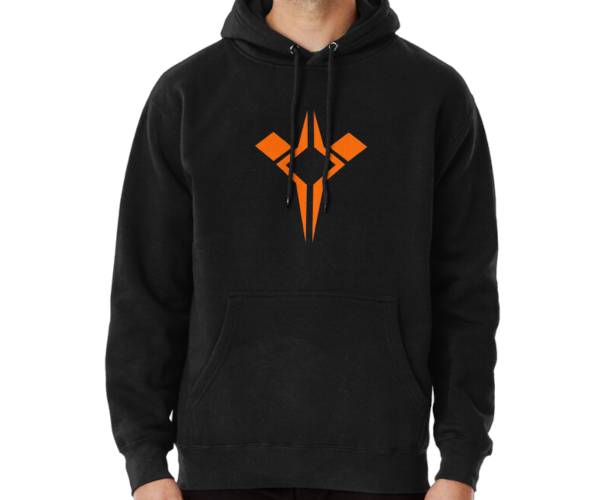 Most people who aren't Star Wars fans probably won't recognize this symbol, but that's the beauty of this hoodie: the design is elegant and minimalistic, in a way that looks great to any glancing eyes.
Of course, people who are fans will recognize it as Ahsoka's symbol when she was Fulcrum—and they'll think it's cool, for sure.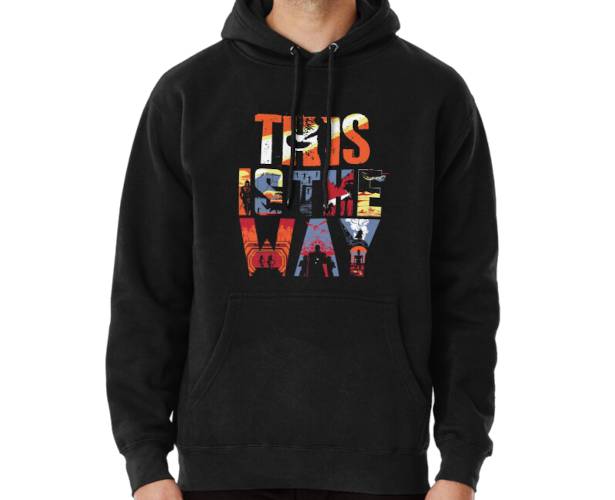 The phrase "This is the way" has become so popular on the internet that even people who've never seen the Disney+ series know of it. It's a bona fide meme by now, and that makes it perfect for a sweatshirt.
This Mandalorian mantra hoodie goes further than simply plastering the words on the chest; it fills in the text with scene illustrations, one from each episode of The Mandalorian's first season.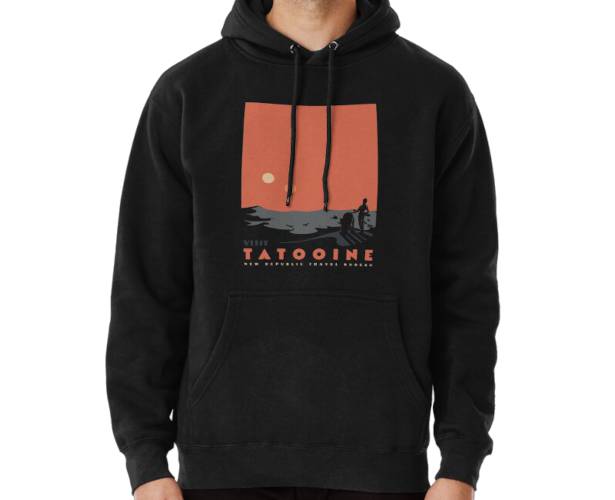 Tatooine is one of the first things we see in the entire Star Wars franchise, making its appearance in A New Hope. That iconic shot is one that fans will never forget—so why not immortalize it on a hoodie?
This Visit Tatooine hoodie is a play on travel posters, enticing you with a picturesque image, hoping you'll come check out the planet. It makes a lovely graphic for a gifted sweatshirt.
8. Star Wars Books
A book is always a great gift to give—and I'm not talking about novels. Nonfiction books, especially if they're hardcover, aren't just informative but can make for excellent home decor pieces. Set them on a coffee table or side table and they'll add lots of geek character.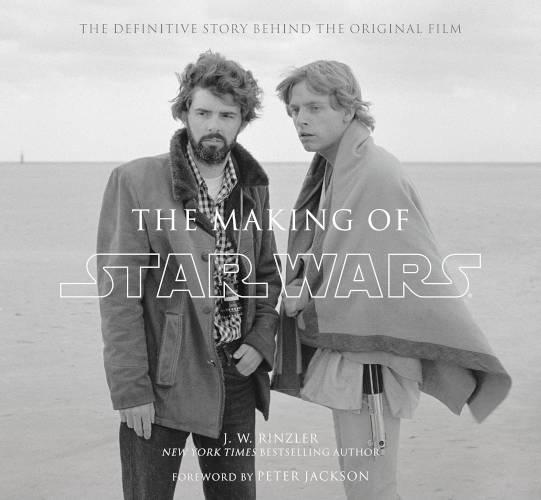 The Making of Star Wars was first published in 2007, but it's still in print because it's one of the best books for Star Wars fans to this day. It includes tons of behind-the-scenes trivia—like the origins of "Annikin Starkiller"—and so much more.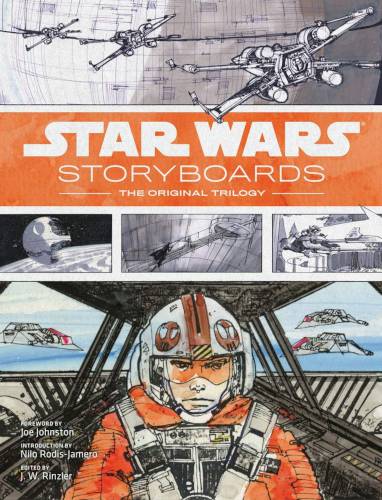 Star Wars Storyboards is an interesting book for any Star Wars fan who also has an interest in writing, storytelling, and/or filmmaking. Straight from the Lucasfilm Archives, this book includes the complete storyboards for all three original Star Wars films.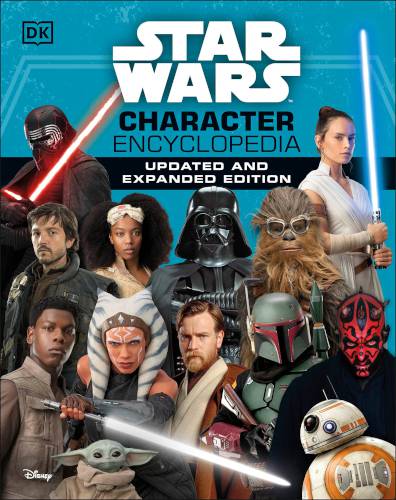 Updated and expanded in late 2021, Star Wars Character Encyclopedia is an index of 275 characters across Star Wars canon, all the way up to The Rise of Skywalker and both seasons of The Mandalorian.
There are facts and backgrounds for each character in the encyclopedia, including a bunch of details that even the most diehard fans probably weren't aware of. Informative and insightful!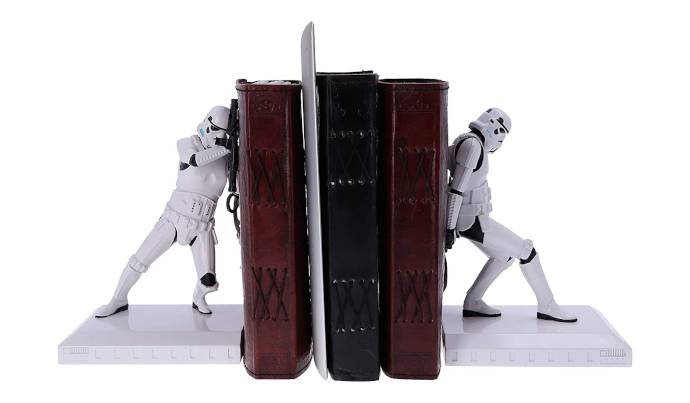 For the Star Wars fan who also reads a lot, you can't go wrong with these Stormtrooper bookends, which just happen to be our favorite geeky bookends we've ever seen.
They're sleek, they're hefty, and they'll start a conversation any time guests come over—and that's the kind of fun but impressive gift that any avid reader would love to get. Just make sure they have an ample collection of physical books before you commit to this!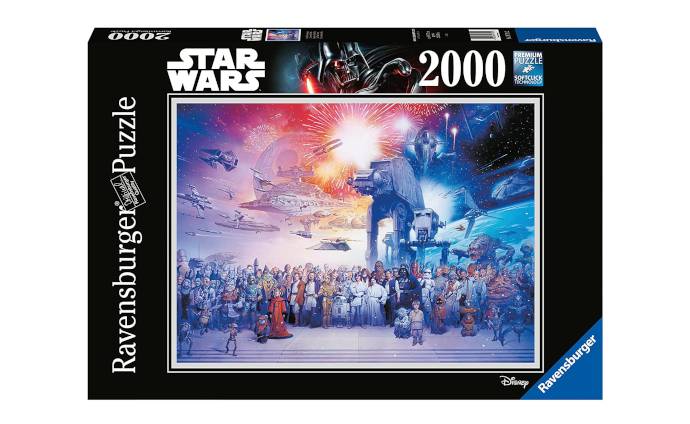 A jigsaw puzzle may not seem like the sexiest gift, but you'd be surprised how many people love them—they just don't have the time or money to buy puzzles on the regular to solve on their own.
This 2,000-piece Star Wars jigsaw puzzle is absolutely gorgeous and includes all the characters from Episodes 1 through 6, meaning the original trilogy plus the prequel trilogy.
When completed, it's more than 3 feet wide by 2 feet tall, and it can be secured (using puzzle glue) and hung up as wall art.
5. Star Wars Funko Pops Set
Funko Pops are one of the best collectible items for geeks. Each one has the iconic Funko Pop shape—large head on a tiny frame—and they're plentiful, with thousands of unique designs out there.
For the Star Wars fan who hasn't started a Funko collection yet—or maybe they have but their collection is small—you can help jumpstart their hobby with a Star Wars-themed set.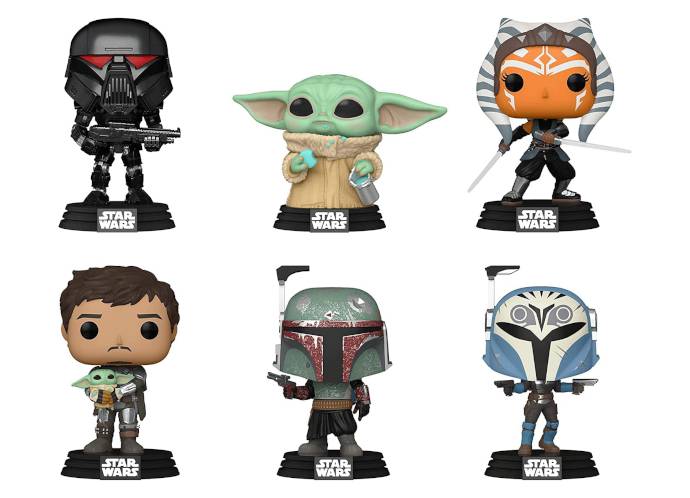 This set of Mandalorian Funko Pops comes with six figures: Dark Trooper, Baby Yoda, Ahsoka With Sabers, Mando Holding Baby Yoda, Boba Fett, and Bo-Katan. This is one of the best bang-for-your-buck Star Wars Funko Pop sets right now.

This set of Original Trilogy Funko Pops comes with the five most iconic figures from Episodes 4 through 6: Darth Vader, Stormtrooper, Luke Skywalker, Princess Leia, and Chewbacca. They come attached (using glue) to a built-in stand for display.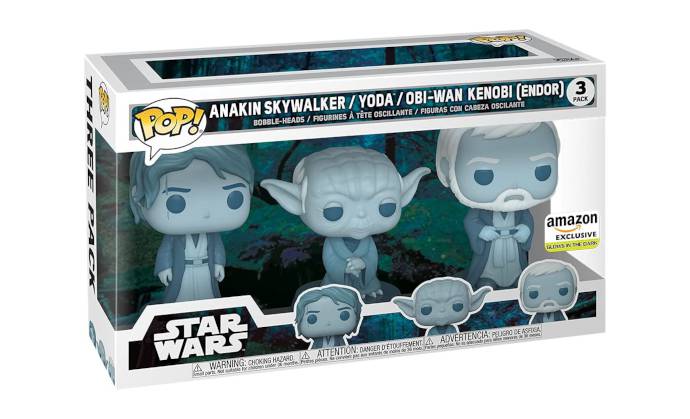 While there have been several Force Ghosts throughout Star Wars canon, three stand out as the most legendary of them: Anakin Skywalker, Yoda, and Obi-Wan Kenobi. They're featured in this set of Force Ghost Funko Pops, and this set is exclusively available on Amazon.
Unless your gift recipient absolutely hates LEGO, you seriously can't go wrong with LEGO sets. There are so many LEGO Star Wars builds— ranging from a few hundred pieces to several thousand pieces—and they're perfect for display once built.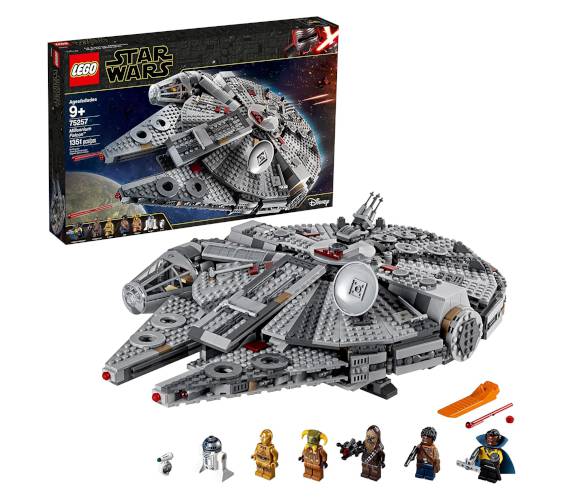 The LEGO Star Wars Millennium Falcon is a favorite amongst fans. Involving more than 1,300 pieces, it's no easy feat to complete—and that's what makes it that much more satisfying when it's done.
The completed model stands 5 inches tall, 17 inches long, and 12 inches wide. Set it on top of a shelf or side table and it'll impress anyone who lays eyes on it. It also comes with seven fan-favorite characters.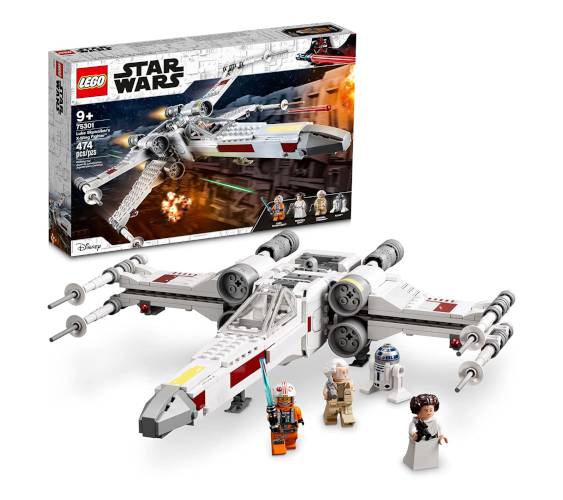 Straight out of the original trilogy, this LEGO Star Wars X-Wing Fighter is the same one that was piloted by Luke Skywalker himself. At just under 500 pieces, this one's easy but not too easy.
The completed model stands 3 inches tall, 12.5 inches long, and 11 inches wide. Its wings can switch to attack position with a button press, the cockpit opens, the landing gear retracts, the shooters are spring-loaded, and it comes with four iconic characters.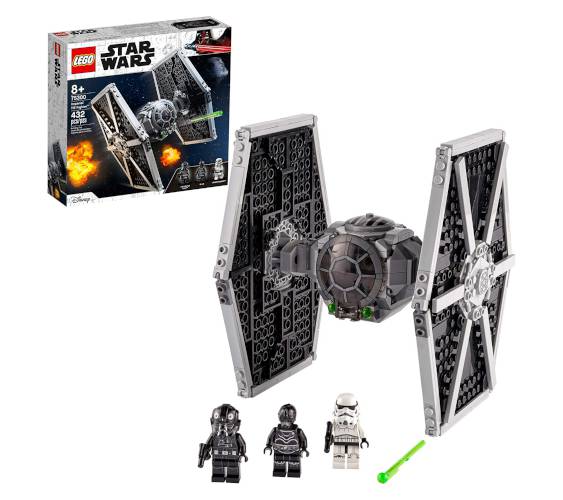 Perhaps the most iconic of all Star Wars ships—mainly for its uniquely matchless silhouette—the LEGO Star Wars Imperial TIE Fighter is a little over 400 pieces and great as a miniature project.
The completed model stands 6.5 inches tall, 5.5 inches long, and 6 inches wide. The cockpit opens, the shooters are spring-loaded, and it comes with three characters. But the main draw here is just how awesome it looks as a display piece without taking up too much space.
Wall art might be a big gift for someone who's only an acquaintance, but for friends and family who are big into Star Wars, a framed wall hanging could easily be the best fandom gift they'll ever get.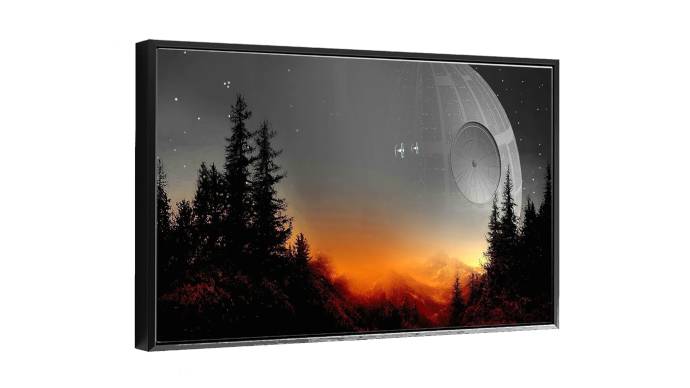 This canvas print of the Death Star isn't just a beautiful Star Wars wall art print, but one of the most gorgeous wall arts ever.
The tranquil landscape against the backdrop of the enormous Death Star, complete with stray TIE fighters? It's downright stunning.
The handmade canvas print is stretched over a shrink-resistant frame, and each order is made from scratch.
Size options start from 18x12 inches up to a massive 60x40 inches, and there are multi-panel options if you really want to get fancy.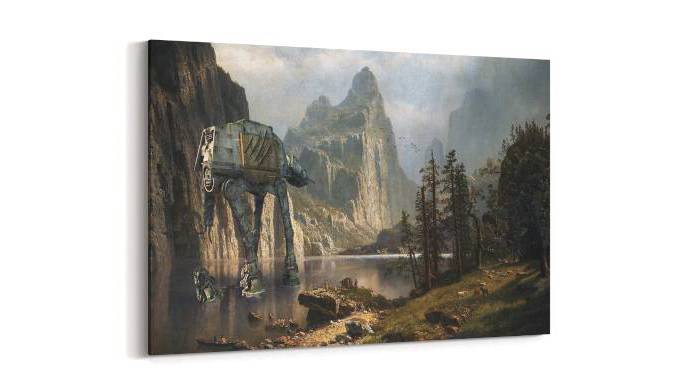 For something a little more photorealistic, this landscape canvas art featuring an AT-AT is sure to turn heads.
This high-quality canvas print is stretched over a handmade wooden frame, and the special UV-resistant ink resists fading over time.
Sizing options range from 12x8 inches up to 48x32 inches. This thing is ready to hang right out of the box, making it the perfect gift.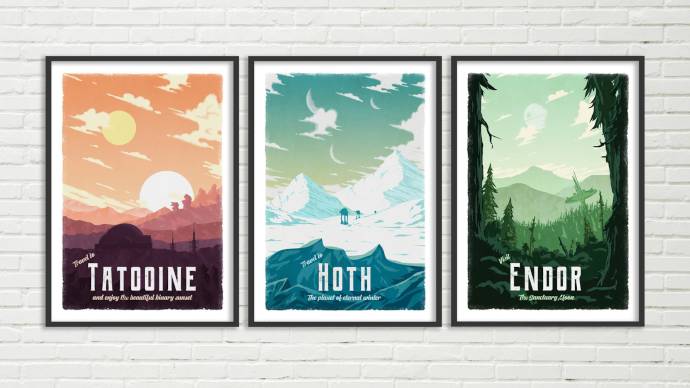 With Tatooine, Hoth, and Endor being the three most iconic locations from the original Star Wars trilogy, this three-print set of travel posters isn't just beautiful but poetic and meaningful.
The wonderful thing about this set is that they're just as great together as they are apart. If your gift recipient wants to hang each one in a different room, they certainly can—and that's basically three separate gifts.
Note: These prints do NOT come with frames. You can gift them as-is, but for best results you might consider gifting them along with three sets of frames that match your chosen size.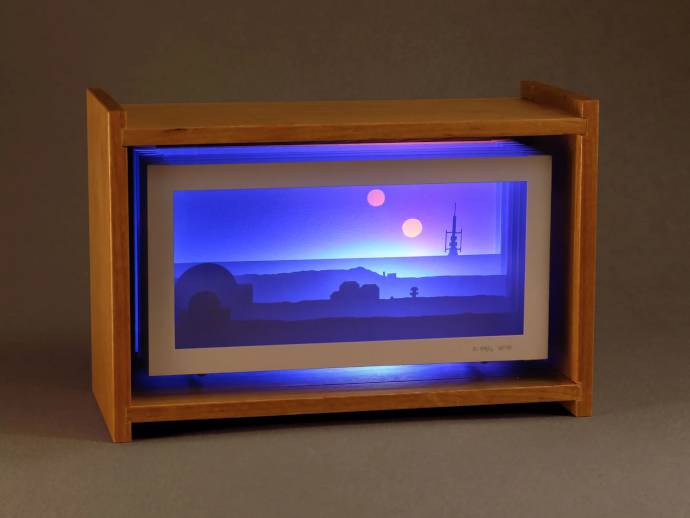 Looking for a Star Wars art piece that will outshine every other Star Wars art piece you could get for a fan? This Binary Sunset shadowbox truly has no equal and is worth every penny.
View the picturesque scene of the binary sunset on Tatooine in Star Wars: A New Hope, except in 3D using a tunnel-book structure. It can be viewed as a traditional unlit shadowbox AND as an illuminated lightbox—it looks impressive either way.
This art piece stands 4.75 inches tall, 7.25 inches long, and 3 inches wide. It might be small but it packs a serious punch, and it will bring so much visual interest wherever it ends up going.
Promo Code Alert
Get 10% OFF your entire SabersPro order with this code:
USETHEFORCE
Take advantage of this offer here.
Here it is: the ultimate Star Wars gift for fans of any age or gender. If you had to pick one thing to represent Star Wars, it'd have to be a lightsaber—and with SabersPro, premium lightsabers are here.
SabersPro lightsabers are robustly built and meant for heavy dueling. They're made with neopixel technology for a brilliant glow effect, they flash when they clash, and they have all kinds of sound effects.
The blades are replaceable as needed, which is fine because the main draw of these lightsabers is their hilts. Each hilt is intricately designed, with different tiers ("collections") depending on how much you want to spend versus how intricate you want the hilt to be.
Most lightsabers are just for show. SabersPro lightsabers are for everything—dueling, cosplay, or wall-mounted display.