You don't have to go to Japan in order to indulge in Japanese snacks—in fact, you don't even have to leave your house. Subscription boxes have made it possible to receive a monthly assortment of Japanese goodies delivered right to your doorstep.
Craving Pocky or green tea Kit Kats? These Japanese snack subscription boxes will satisfy those cravings and more.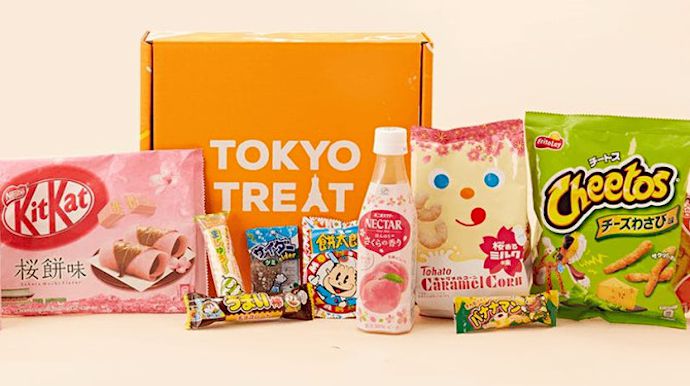 In every TokyoTreat subscription box, you'll find:
17 large snacks, which includes one drink, three dagashi (cheap candy), one candy DIY kit, one anime-themed snack, five popular snacks, one party snack pack, and a guide book with information about each product.
Each month offers a different theme that's related to a holiday or the current season.
One of the best perks of TokyoTreat is its Streaks reward system. Your continued monthly subscription earns you points that you can redeem for prizes and coupons.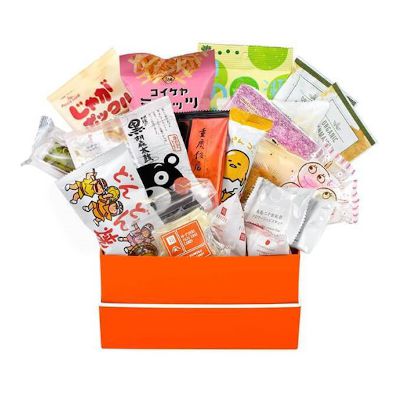 You really can't beat the price of Bokksu's subscription service—for $40, you get 20-25 items including Japanese snacks, candy, and tea, along with an in-depth magazine that details every product you receive. Plus, the shipping is free!
While your first box will contain a large variety of snacks, the next boxes will come with a theme. The products in each box are centered around specific Japanese regions or flavors, allowing you to learn more about Japanese culture through food.
For whatNerd readers: Use code DS15 for 15% OFF your first Bokksu order!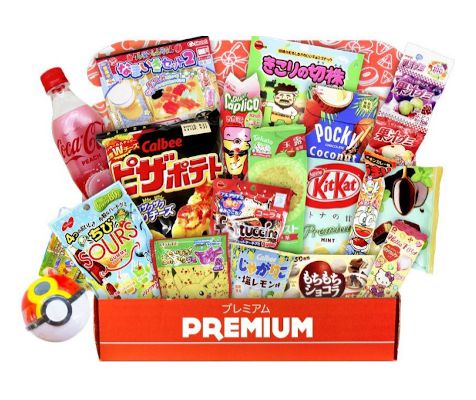 Japan Crate offers a delicious assortment of Japanese snacks and candy in each box. The Premium version has the most variety, as it comes with 18-20 different items.
In addition to all the snacks and candy in the box, you can also expect to receive a candy DIY kit, a Japanese drink, and a limited-edition item. This box will definitely give you your monthly fix of sweet treats!
If you prefer sweet treats over salty snacks, then Japan Candy Box is for you. Each box comes with 10 different Japanese snacks and candy. While the majority of snacks inside are sugary, Japan Candy Box will sprinkle in a few savory snacks as well.
Snack brands like Pocky, Jagabee, Hi-Chew, Kit Kat, and Pretz often make an appearance in Japan Candy Box's monthly deliveries. You'll also find seasonal treats, Japanese chocolate, traditional snacks, Japan-exclusive products, and DIY candy kits.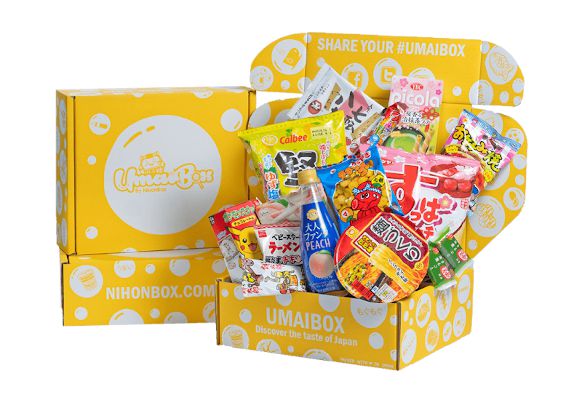 UmaiBox is a subscription box from the same company that brings you NihonBox—the only difference is that UmaiBox contains Japanese snacks and candy.
In every box, you can indulge in 14 different products. This includes an assortment of popular treats, a Japanese drink, an anime/manga-themed snack, a local product, a DIY candy kit or cup of ramen, and an UmaiBox magazine.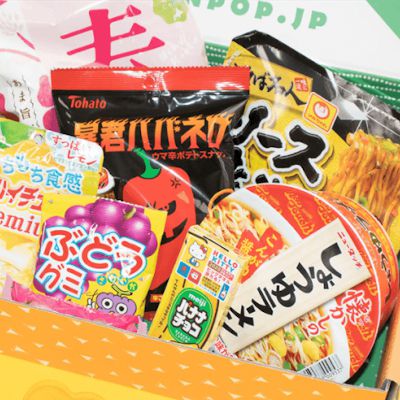 ZenPop offers three snack-related subscription boxes: the Japanese Sweets Pack, the Japanese Ramen Pack, and the Japanese Ramen and Sweets Mix Pack.
No matter which pack you choose, you'll fall in love with new seasonal flavors that arrive at your house each month.
Personally, I think the Japanese Ramen and Sweets Mix Pack is the best option. After all, it contains a combination of Japanese ramen, snacks, and candy. It's the perfect way to satisfy sweet and salty cravings!
Treat Yourself to Japanese Snacks
Do these Japanese snack boxes have your mouth watering yet? Since most of us can't find Japanese snacks in our local grocery store, having them delivered definitely comes in handy.
Better yet, you just can't beat the surprise that comes along with subscription boxes. If you're new to Japanese snacks, you might not know what to expect.