The C-drama has grown in popularity over the last few years. Dipping into the story traditions of mythology and soap opera, these television shows are often gripping, explosive, and masterfully told.
Netflix might be known for their K-dramas, but don't forget that there are plenty of great C-dramas also worth checking out!
These compelling Chinese TV dramas span all kinds of genres and styles, with special success in the wuxia genre (where ancient heroes battle for honor and justice with swords and flying kicks).
Almost as popular are the universally beloved romance C-dramas, where questions of love and loyalty are of key importance.
Here are my picks for the best Chinese dramas on Netflix that represent the best of the form and are definitely worth watching.
15. The Rise of Phoenixes (2018)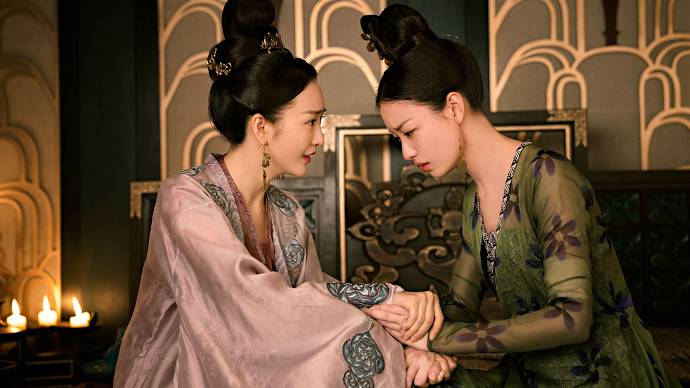 The Rise of Phoenixes is kind of like a Chinese version of Game of Thrones, of course with its own twists on plot and flavor.
The story follows Ning Yi (played by Kun Chen), a cunning and calculated prince who masquerades as a lackadaisical libertine to lower the guards of his enemies—the ones who charged his mother with high treason.
The plot follows him on his way to get revenge, and the path is both thrilling and full of unexpected obstacles.
14. Unrequited Love (2019)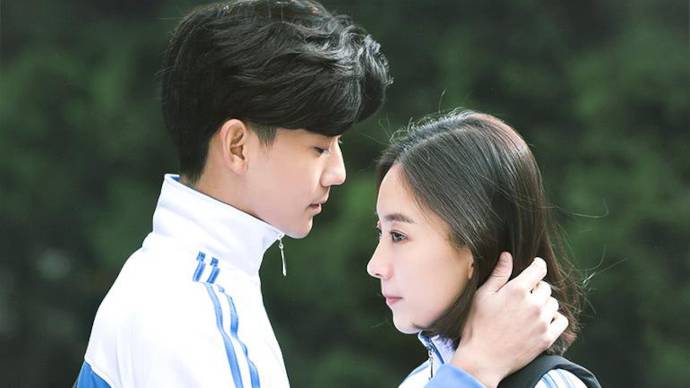 Unrequited Love is one of the more muted Chinese TV dramas on this list, but that's why it stands out. It's realistic, emotional, and oftentimes a very accurate depiction of adolescent love.
It follows the love story of Luo Zhi (played by Yanmanzi Zhu) and Sheng Huainan (played by Shunran Zhao), an epic saga that lasts over fifteen years of their lives. With spiteful friends and cosmic forces at work, it's uncertain whether their love will endure.
13. Use for My Talent (2021)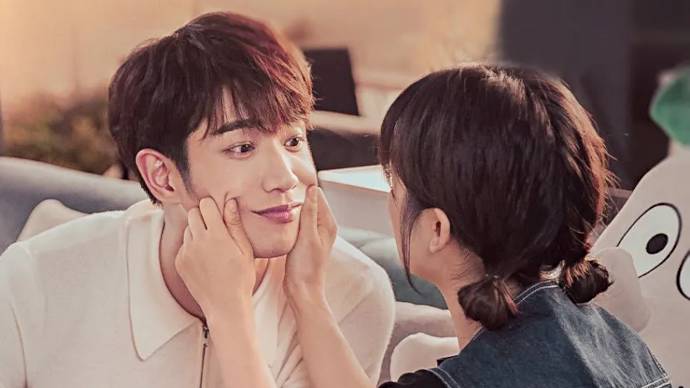 Use for My Talent is what you'd get if Love, Death & Robots met a Chinese romance drama. This show isn't as well-known as many of the others on this list, but it's still one of the best C-Dramas out there.
Use for My Talent follows Gu Ren Qi (the owner of a fastidious cleaning company, played by Jasper Liu) and Shi Shuang Jiao (the owner's employee, played by Shen Yue).
After they form a bond together, they realize they have a lot more to clean up in their lives than just other people's apartments.
At its heart, Use for My Talent is a story about trauma and healing. It's a wholesome television series that everyone should see.
12. The Princess Weiyoung (2016)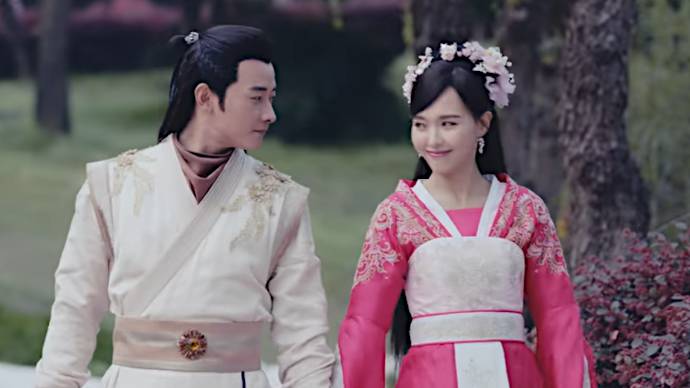 Princess Feng Xin'er (played by Yan Tang) has just barely escaped death—but she's not happy enough with that. Survival is the bare minimum for her and she now wants revenge on those who sought her demise.
In order to do so, she decides to masquerade as Li Weiyoung, the noble warrior who saved her from certain death.
While there are a couple of trite moments in the series (as well as a few out-of-character plot-oriented decisions here and there), The Princess Weiyoung is still a fantastic show to sit down and binge.
11. Handsome Siblings (2020)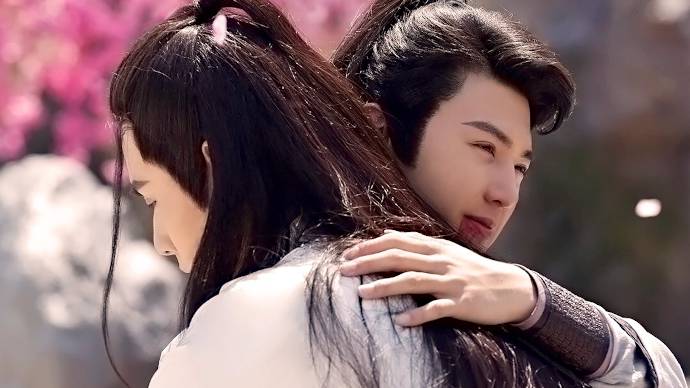 Handsome Siblings is one of the finest wuxia shows of recent years. It's as mythological as any wuxia film or TV show could be: two brothers, separated at birth, both grow up to become martial arts masters.
When they finally come into contact with each other for the first time, it's as champions of rival factions. Plus, an external force threatens the stability of their entire universe.
Will they be able to unite in time to protect the fate of mankind? This is the kind of high-stakes plot that makes for an exciting watch.
10. When I Fly Towards You (2023)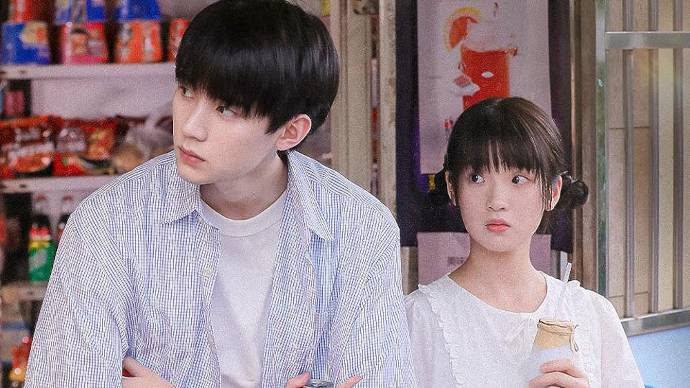 When I Fly Towards You is a phenomenal romcom series, which was adapted from Zhu Yi's novel She's a Little Crazy.
Set back in 2012, When I Fly Towards You centers on Su Zai Zai (played by Miao Yi Zhang), a bright and cheerful high school student who newly transfers to Jiangyi High School.
There, she falls in love at first sight with her classmate Zhang Lu Rang (played by Yiran Zhou), who's extremely smart and privileged but cold and arrogant demeanor. As it turns out, he's inwardly drowning in self-doubt, which makes it hard for him to get close to others.
Can Su Zai Zai's bubbly personality and endless cheer help him break out of his own head and perhaps even fall in love?
9. Meteor Garden (2018)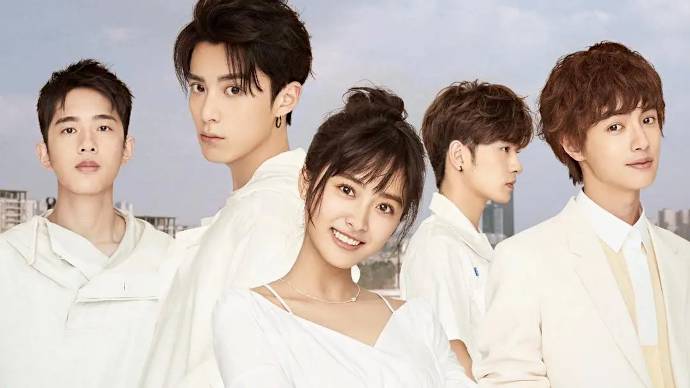 Back in 1992, Yoko Kamio published a manga series called Boys Over Flowers that later exploded in popularity and got several adaptations, with the first live-action TV adaptation being the Taiwanese show Meteor Garden in 2001.
Many years later in 2018, mainland China came out with their own adaptation of the manga, also called Meteor Garden.
The story centers on a poor high school girl named Dong Shancai (played by Shen Yue) who's accepted into a top-tier university. There, she clashes with the F4, an elite group comprised of the four most popular guys.
Not only does the leader of the F4 fall in love with her, but she falls in love with one of his friends, and the ensuing romantic entanglements cause all kinds of conflict, grief, and growth for the five of them.
8. Falling Into Your Smile (2021)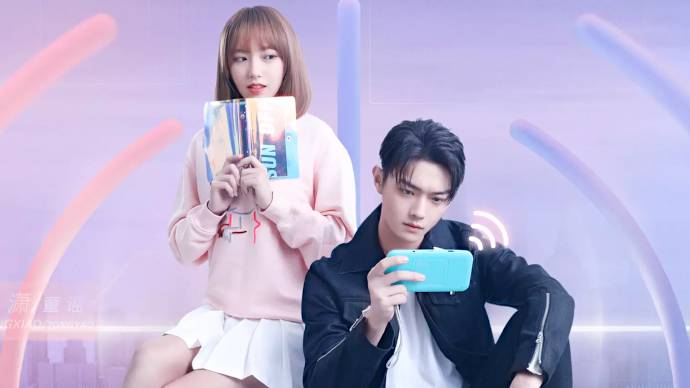 Falling Into Your Smile centers on a subject that's rarely explored in television: competitive video gaming, also known as e-sports.
The cute but skilled gamer Tong Yao (played by Cheng Xiao) is an amateur who wants to go pro. However, she also knows that e-sports is dominated by male personalities, and she's staunchly opposed to love.
One day, she's recruited by the manager of Team ZGDX, who thinks having a female player on the team will give them a PR boost. But will Tong Yao be able to ignore the growing bond she feels with her teammate Lu Si Cheng?
7. Love Between Fairy and Devil (2022)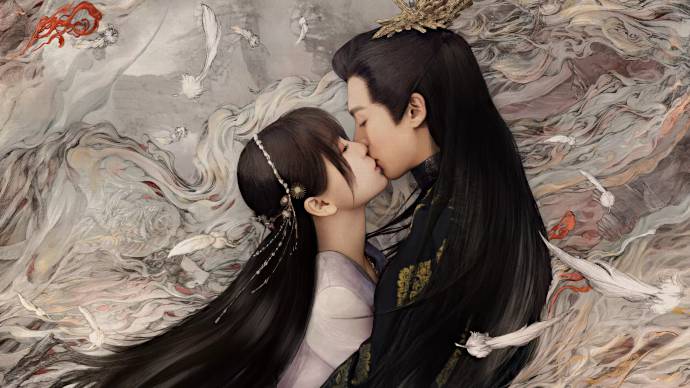 Based on Jiu Lu Fei Xiang's novel of the same name, Love Between Fairy and Devil is a fun spin on two old tropes: fairies and devils.
Long ago, the evil and destructive Lord Devil known as Dongfang Qing Cang was sealed away when the Goddess of War sacrificed her own life to lock him in Haotian Tower.
Thousands of years later, Dongfang Qing Cang is unwittingly reawakened—and according to prophecy, only the Goddess Xi Yun will be able to stop him from destroying the world. But what happens when it was Goddess Xi Yun's reincarnation that set him free?
6. The Longest Promise (2023)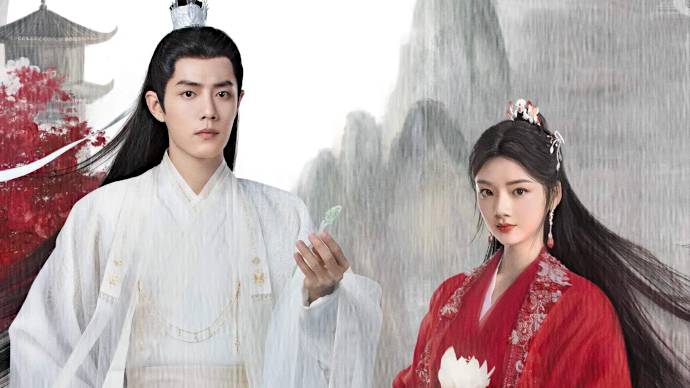 Based on the xianxia romance novel Zhu Yan by Cang Yue, The Longest Promise stars Zhan Xiao as Shi Ying, the crown prince of Kong Sang.
Political intrigue abounds in The Longest Promise, and when someone in the imperial court frames Shi Ying for a crime, he's forced to escape the palace and leave behind his life.
Shi Ying ends up in Jiu Yi Mountain as a mystical cultivator, and there he takes on a disciple named Zhu Yan, the princess of the Chi Yi clan. Despite budding romantic feelings, their status as teacher and pupil forbids them from pursuing their love.
The Longest Promise is a prequel series to Mirror: A Tale of Twin Cities, so if you like this one, check that one out next!
5. The Untamed (2019)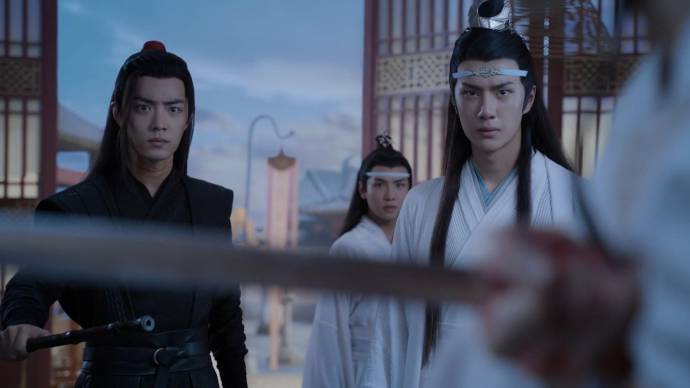 The xianxia C-drama series The Untamed is a brilliant watch that incorporates fantastical elements into its story to great effect.
The Untamed centers on Wei Wuxian (played by Zhan Xiao), a soulmate cultivator who died 16 years ago only to be resurrected in the present. Upon his return, he reunites with people from his old life—including his soulmate, Lan Wangji (played by Yibo Wang).
Together, they work towards uncovering the mysteries surrounding Wei Wuxian's death, which opens up many cans of worms.
4. Hidden Love (2023)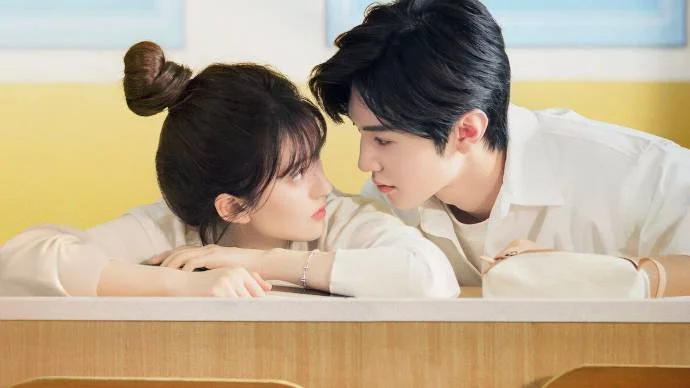 Adapted from a Chinese web novel called Secretly, Secretly; But Unable to Hide It by Zhu Yi, this C-drama is a surprise hit with much to love.
It stars Lusi Zhao as Sang Zhi, a school student who develops a crush on her brother's friend Duan Jia Xu (played by Zheyuan Chen), who keeps coming over to her house to play games.
They lose contact for a while, but after Sang Zhi graduates and moves on to university, they cross paths again—and as Sang Zhi repeatedly bumps into him, they grow closer and her crush is reignited.
3. Ashes of Love (2018)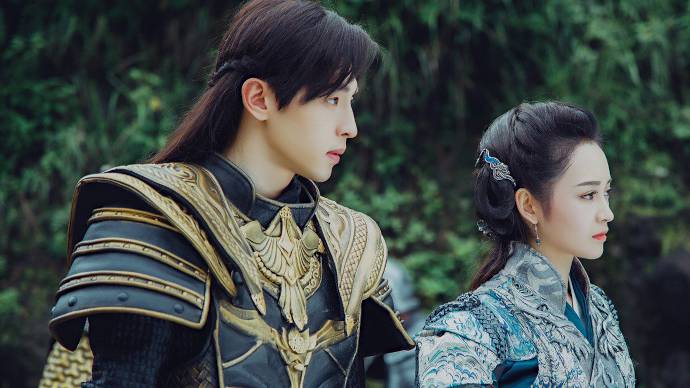 Ashes of Love brought in over 100 million views in the first fifteen minutes of it being made available to stream. That's how excited people were to watch this mystical love story.
The story follows Jin Mi (played by Zi Yang), the daughter of the capricious Floral Goddess. Jin Mi was hidden away from all life for years by her mother, and when she's finally released, she falls in love with the Emperor's son, Xu Feng (played by Allen Deng).
Unsurprisingly, he's smitten with her as well. However, there are forces beyond their control that strive to keep them apart...
2. Eternal Love (2017)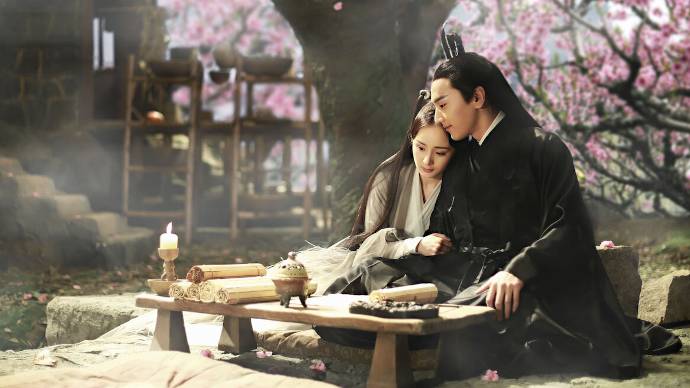 Eternal Love is a Chinese drama series that can lay claim to one of the most impressive statements in television history: it's the most watched drama television show of all time.
That's not an exaggerartion. From when it was first released in 2017 to the time of this writing, Eternal Love has garnered 50 billion views across various streaming platforms.
In Eternal Love, Zhe Yan (played by Ken Chang) brings Bai Qian (played by Mi Yang) to Kunlun Mountain, where Qian then becomes the Goddess of War. However, her heart is still human enough to fall in love—which she does with Ye Hua (played by Mark Chao).
What are the bounds of their love? How far can they go before the strains of fate and differences tear them apart?
1. Word of Honor (2021)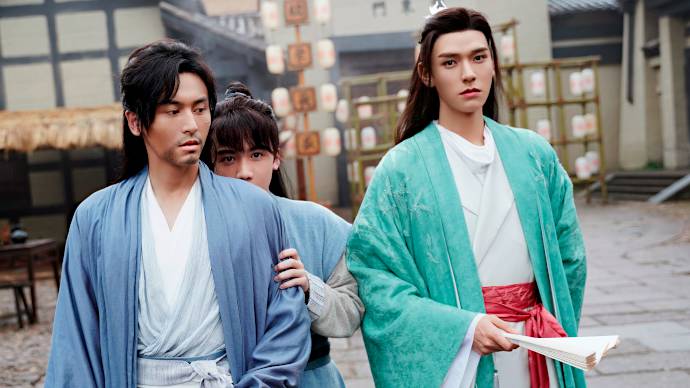 Word of Honor is one of the best wuxia TV series of all time. It follows Zhou Zishu (played by Zhang Zhehan), the leader of a supreme assassin organization, who resigns from his position in search of freedom.
However, he comes across a number of passionate warriors along his journey, some of whom become inextricably linked to his own path towards redemption.
While there was a lot of controversy surrounding Zhang Zhehan's casting in China, that doesn't detract from Word of Honor's status as one of the greatest wuxia TV shows worth watching.