If you aren't watching K-dramas (Korean TV series), you're missing out on some of the best television of the 21st century.
I was a K-drama skeptic for most of my life and I adamantly refused to watch them, mainly because the K-dramas of my youth were overly melodramatic and lacking in production value.
But a few years ago, I spotted a few on Netflix that seemed interesting and decided to give them a shot. While there are still plenty of duds, I admit that many modern K-dramas blow me away.
If you're a fan of TV series like Breaking Bad, Sherlock, Westworld, or Downton Abbey, you seriously need to add K-dramas to your watchlist. Here are the best K-dramas on Netflix worth checking out!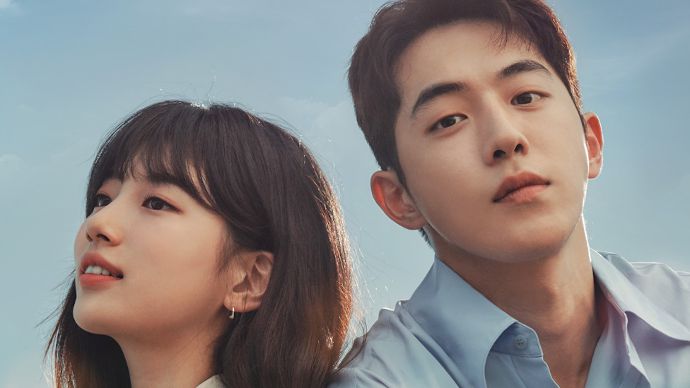 Genres: Comedy, Drama, Romance
Start-Up follows three separate storylines that converge as a group of aspiring entrepreneurs trying to break into Korea's high-tech industry.
But there's a lot more going on beneath the surface—including burgeoning romances, secrets that need to be kept, and the dangers of an unresolved past that threaten one's future.
This K-drama is as ambitious as its characters, and succeeds in delivering emotional punch after punch.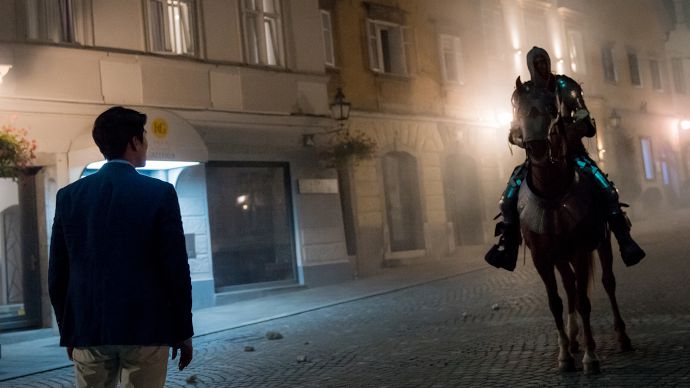 Genres: Drama, Romance, Sci-Fi
What happens when an augmented reality game goes awry and starts affecting the real world?
Memories of the Alhambra is an ambitious K-drama that explores the turmoil and trauma one would face in such a situation, and how one might endure it all with the right support.
The only mark against Memories of the Alhambra is that it may have been a bit too ambitious for its own good, but the journey is worth taking anyway.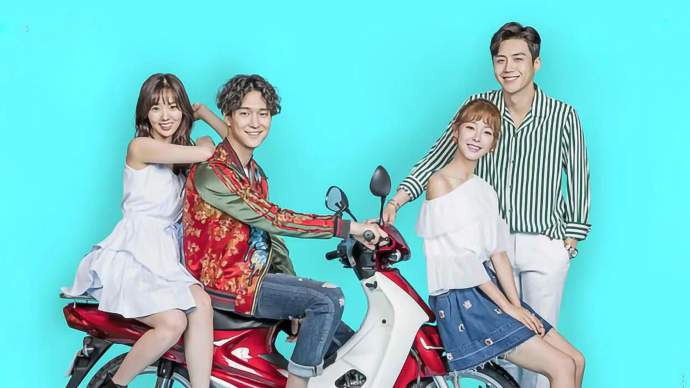 Genres: Comedy, Drama, Romance
Strongest Deliveryman is a low-concept, down-to-Earth drama series about a young deliveryman named Choi Kang-soo and his ambition to launch his own mobile delivery app company.
Of course, there are plenty of other subplots along the way—including two romantic subplots that are surprisingly well-done—and the series likes to subvert expectations, leading to several comedic moments.
Is it the best Korean TV series ever made? Far from it, but it succeeds in creating likable-yet-flawed characters who pull at your heart.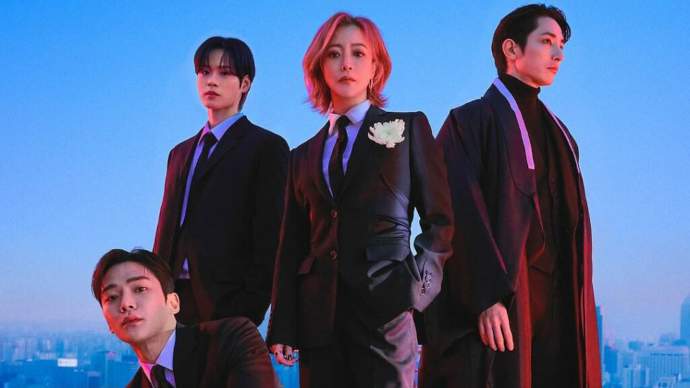 Genres: Action, Fantasy
When Choi Jun-woong—a young man trying to land his first corporate job—ends up in a coma, he learns that there are special Grim Reapers who are tasked with preventing suicidal people from ending their lives.
As it turns out, people can turn to suicide for all sorts of reasons, and it's not always easy to talk them out of it. Expect lots of chest-beating, teeth-gnashing, and wailing as characters suffer through their stories.
Be warned: despite the comedic moments that help to balance out the heavy subject matter, Tomorrow still gets pretty dark at times. If the topic of suicide triggers psychological distress, you may want to skip this one.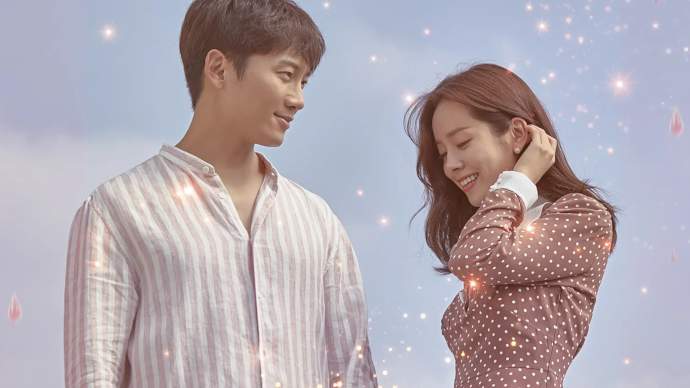 Genres: Fantasy, Romance
When marriage takes a toll and you find that your spouse no longer seems like the person you married, you might wish you would've married someone else. Familiar Wife runs with that idea.
Cha Joo-hyuk is an unhappy bank employee, who one day wakes up to a completely different life: instead of being with his wife, he's now married to someone else from his past—and he's ecstatic. But when he runs into his former wife, he begins to have second thoughts.
It's a story we can all relate to on some level, as we've all struggled with regret, hypotheticals, daydreams, and hardships.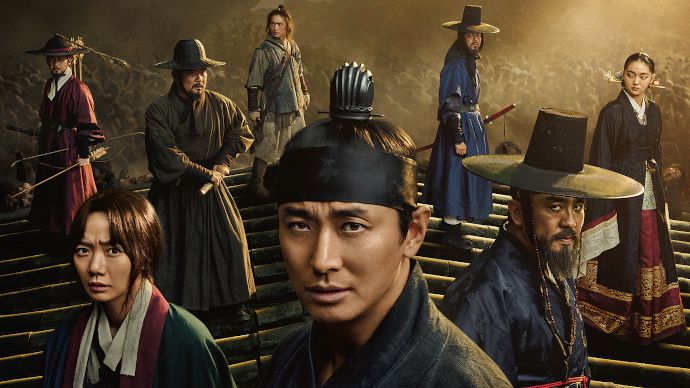 Genres: Action, History, Horror
Kingdom adds a fresh spin to zombie horror TV series by making sure the zombies aren't the main focus of the show.
Kingdom is more of a period piece political drama where the zombie threat acts as a catalyst for political and inter-character conflict—and it works so well. It touches on themes like class warfare, vengeance, and survival.
With seasons that are only six episodes long, there's very little commitment (compared to most other K-drama series), making it worth checking out even if you're on the fence.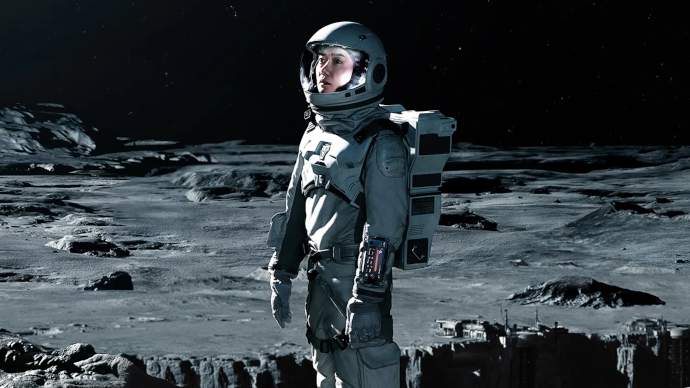 Genres: Mystery, Sci-Fi, Thriller
The Silent Sea is only eight episodes, making it more of a miniseries. But those episodes are densely packed with creative sci-fi concepts that pull you along its slow-burning mystery.
Song Ji-an is a scientist who's recruited to join a team of astronauts to investigate the Balhae Research Station on the moon. Five years prior, a mysterious incident killed everyone there—including her sister.
From the start, you know people are going to die. It's just a matter of who will survive, how will they survive, and what exactly is going on at Balhae Research Station? Suspenseful thrills await.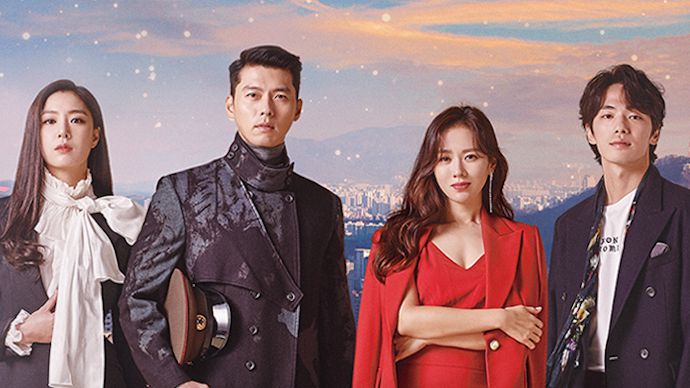 Genres: Comedy, Drama, Romance
Crash Landing on You follows the story of a successful South Korean female CEO who ends up caught in a freak paragliding accident that takes her over the border and leaves her stranded in North Korea.
With the help of a North Korean army captain, she searches for a way back home before her family—with whom she doesn't get along—can overtake her business empire. Unfortunately, getting back isn't easy.
This complex K-drama series will stir up all kinds of emotions within you, so make sure to keep tissues at hand!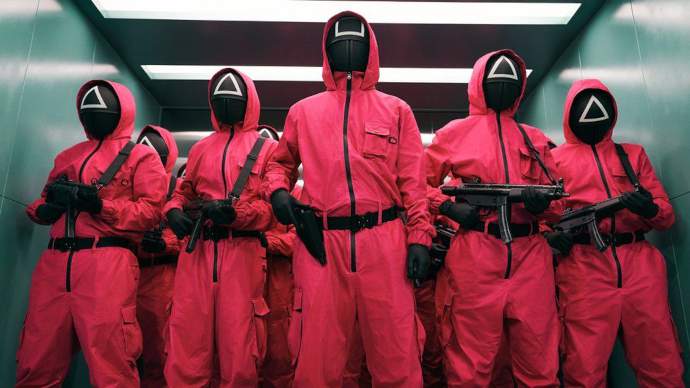 Genres: Action, Mystery, Thriller
Unless you've been living under a rock, you've heard of Squid Game. This global phenomenon of a show caught worldwide interest with its unique character designs, dystopian outlook, and "death games" premise.
Sure, "death games" have been done to death, with prominent examples in The Hunger Games, Liar Game, Saw, and Battle Royale. But the magic of Squid Game is in its execution that blends an incredible cast, top-notch cinematography, and powerful character moments.
One could argue that Squid Game doesn't deserve all the hype it got, but if you approach it with tempered expectations, you might be surprised.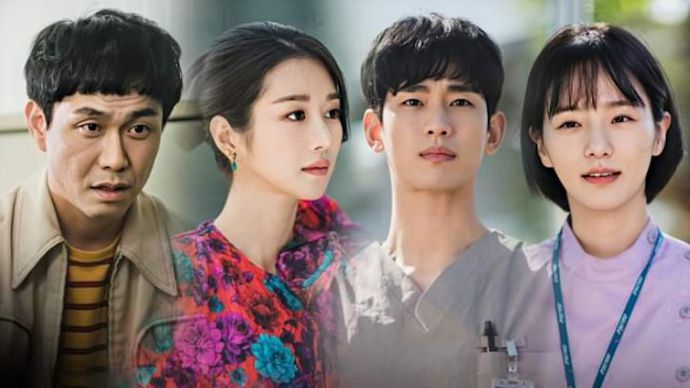 Genres: Comedy, Drama, Romance
It's Okay to Not Be Okay made waves with its portrayal of mental illness and its delicate handling of mental health.
In particular, the character of Moon Sang-tae (who is on the autism spectrum and suffers from PTSD) and the way other characters interact with him were critically applauded for depicting those issues with nuance.
Beyond the mental health angle, It's Okay to Not Be Okay is exceptionally beautiful, artistic, well-acted, and full of many important messages worth ruminating on.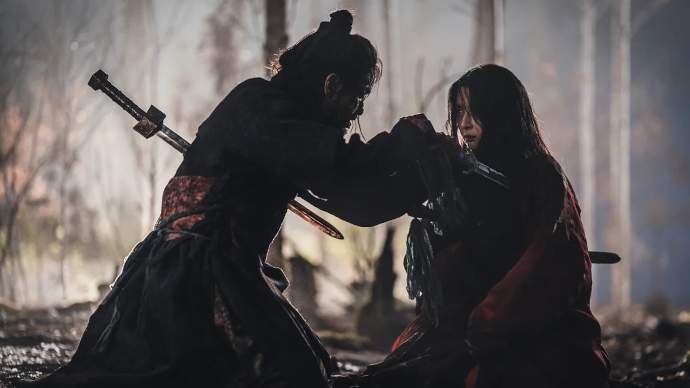 Genres: Fantasy, Mystery, Thriller
Bulgasal: Immortal Souls is a story that spans 600 years, between a man who was made immortal against his will and a woman who remembers her past lives as she reincarnates.
There's a lot of mystery to unpack in Bulgasal: Immortal Souls, with its first episode entirely set 600 years in the past and subsequent episodes set in modern Korea, with the gaps slowly filled in over time.
Despite a main cast of only seven characters, Bulgasal: Immortal Souls is a wide and epic tale about the value of life, the pains of regret, the incomprehensibility of love, and the power of forgiveness.
Genres: Drama, History, Romance
Rookie Historian is a period piece that's inspired by Korean history but takes a broad enough creative license that it may as well be considered alternate history.
It follows the story of Korea's first female historian and tackles all kinds of related themes, including the power of the written word, the value of integrity, and the importance of history.
But none of it is ever dry, thanks to Rookie Historian's brilliant cast and chemistry and overall writing.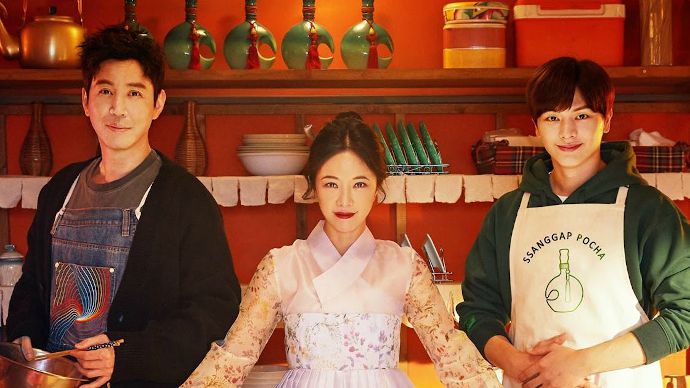 Genres: Comedy, Fantasy, Mystery
Mystic Pop-Up Bar is quite a unique experience, even for a K-drama. On the surface, it's whimsical and fantastical with its cast of likably vibrant characters...
...but beneath the hood, it tackles all kinds of dark and taboo topics like suicide, grief, revenge, and more.
Each episode has its own episodic story that ties into an overarching story, culminating in an emotionally heavy yet satisfying ending.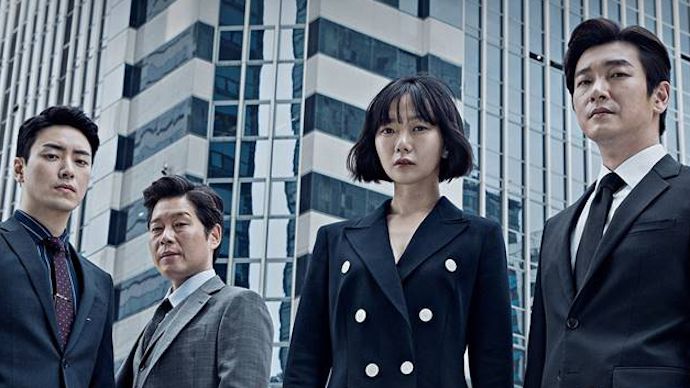 Genres: Crime, Drama, Mystery
Stranger is an equal-parts mixture of murdery mystery, legal drama, and cat-and-mouse conspiracy thriller. But most importantly, it's incredibly well-written with a fully fleshed-out cast of smart and complex characters.
Stranger has plot twists galore, and each one is integral to the main narrative and propels the stakes to new heights. It's easily one of the most thrilling K-dramas that you won't be able to avoid binge-watching.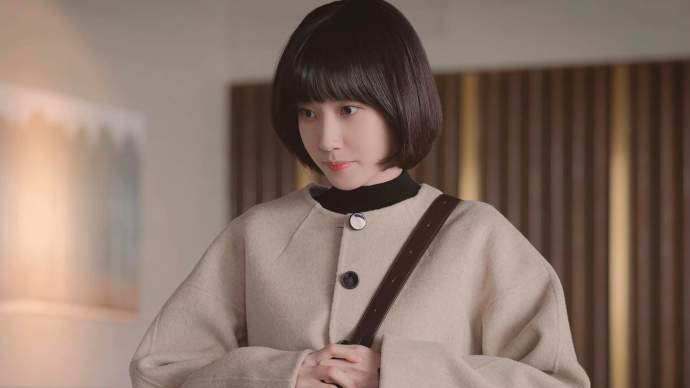 Genres: Comedy, Legal Drama
Extraordinary Attorney Woo is everything we've come to expect in top-tier Korean television of the last few years: it's fresh, it's heartfelt, it's memorable, and it's packed with characters you can't help but love. But it's also so much more than that.
Woo Young-woo is an autistic woman in her twenties who's absolutely obsessed with law. She's hired by the second most prestigious law firm in Korea, but that comes with all kinds of challenges—like communicating with clients and navigating office politics.
Extraordinary Attorney Woo is wonderfully progressive in its exploration of subjects like autism, women's rights, workplace culture, and social issues. Between its heartwarming characters and devastating portrayals of autism discrimination, you'll be crying left and right.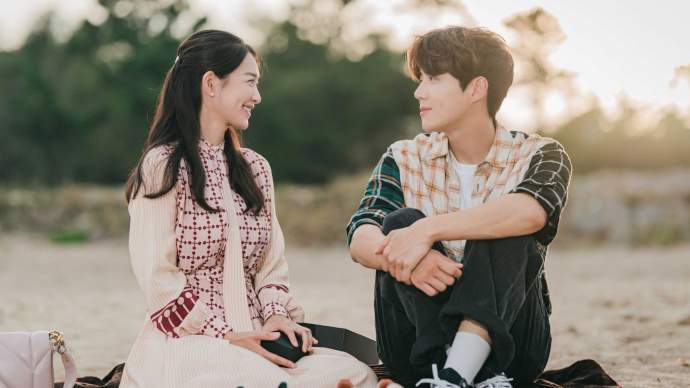 Genres: Comedy, Drama, Romance
Hometown Cha-Cha-Cha is the greatest modern K-drama on Netflix. Not only is it one of Netflix's most-watched foreign-language TV series, it's one of the most-watched drama series in South Korea.
Yoon Hye-jin is a big-city dentist who confronts her boss about performing unnecessary treatments for profit—and ends up being blacklisted, unable to work for any dentistries. She reluctantly moves to a seaside village and starts her own practice there, despite missing the comforts of city life.
Yet while she's the main character, Hometown Cha-Cha-Cha features an ensemble cast of villagers who are each given their own full stories, painting a complex tale that weaves many threads.