South Korean TV shows (known colloquially as "Korean dramas" or "K-dramas") boast an array of actresses who have incredible acting talents and a unique kind of beauty.
They're able to pull off cute facial expressions during comedic scenes, then turn around and portray strong characteristics in the next. South Korean actresses have nailed what it takes to keep viewers glued to the screen and mesmerized as they work through plots.
And they aren't just great in romantic comedies. K-drama actresses have elevated South Korean television across all genres, including action, drama, thriller, and horror.
There are so many South Korean actresses we adore, but we've pared down the list to the best of the best. Here are my picks for the best K-drama actresses and their best performances!
15. Ha Ji-Won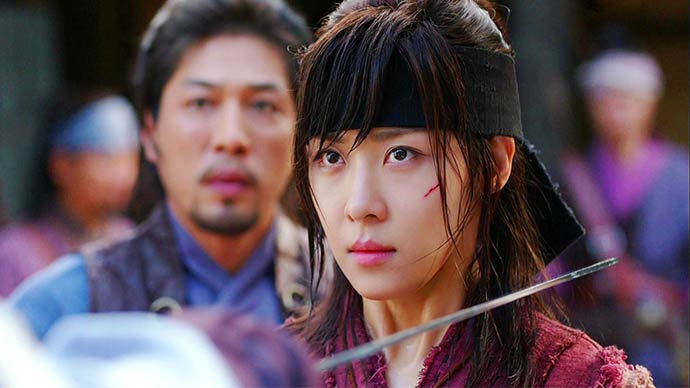 Ha Ji-won is the stage name of actress Jeon Hae-rim. She's been in a few hit historical dramas like Empress Ki and Damo, along with romantic comedy series like Secret Garden alongside the famed Hyun Bin.
One of her best performances came in the role of Empress Ki, a badass boy-like female who's torn between two lovers, Wang Yoo (played by Joo Jin-mo) and Toghon (played by Ji Chang-wook).
Another role she played was Song Eun-jae of Hospital Ship, a doctor who was brought to work on a ship serving people on a remote island rather than being in a "real" hospital.
14. Shin Hye-Sun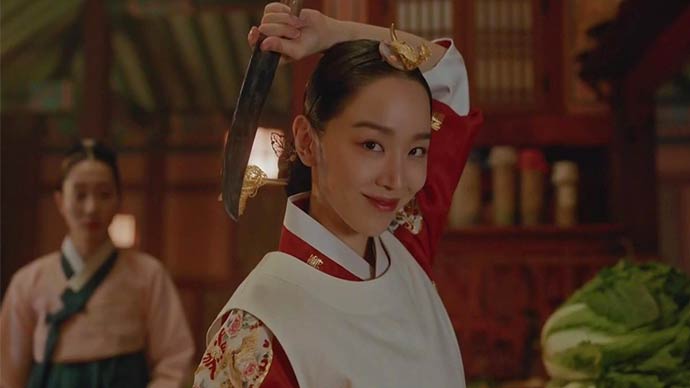 Shin Hye-sun played the role of Cha Si-ah in the series Legend of the Blue Sea. She got her first lead role in the series My Golden Life in 2017, then moved on to Still 17 and Angel's Last Mission and beyond.
One of her best performance is her role in the series Mr. Queen, a historical fantasy series where she plays the role of Queen Cheorin, an outward woman who has a man's soul stuck in her body.
13. Park Shin-Hye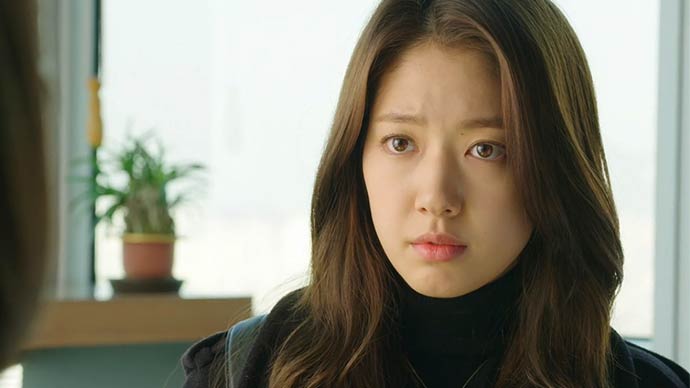 Park Shin-hye starred in the hit romantic series Stairway to Heaven as the young Jung-suh, for which she won Best Young Actress at the SBS Drama Awards in 2003.
She also got the lead roles in several awesome drama series—including Pinocchio, The Heirs, and Sisyphus: The Myth—and films like #Alive, a zombie apocalypse movie where she's one of the survivors.
She also played the role of the adult Ye-sung in the hit comedy-drama film Miracle in Cell No. 7 in which she plays the daughter of a mentally disabled man who's wrongfully accused and imprisoned for murder.
12. Bae Suzy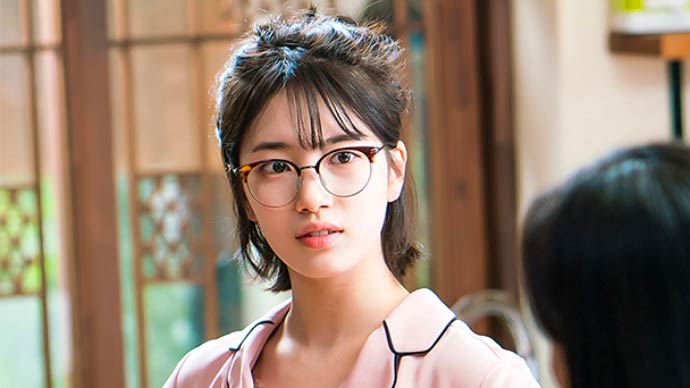 Bae Suzy (or Bae Su-ji) started as a member of the now-disbanded all-female K-pop group Miss A. She later debuted as an actress in the hit drama TV series When You Were Sleeping, a legal drama about a lawyer and a reporter who are intertwined by precognition.
One of her best performances is in the Netflix series Start-Up where she plays the role of Seo Dal-mi, who dreams to be a successful entrepreneur and builds her own startup in a world full of competition. She also starred in Ashfall, a South Korean disaster film.
11. Jun Ji-Hyun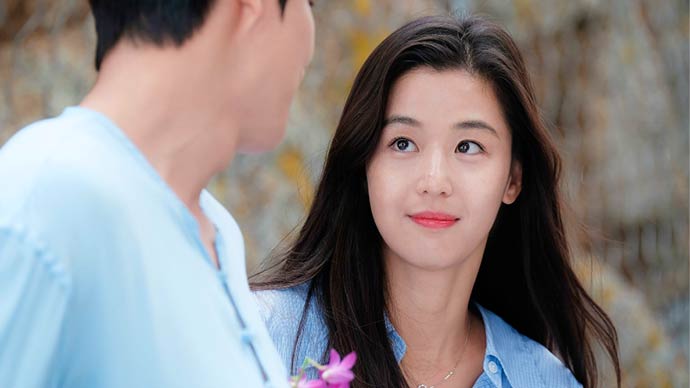 Some might only remember Jun Ji-hyun as the funny actress who accidentally met an alien in the series My Love From the Star, or for her titular role in the romantic-comedy film My Sassy Girl, but her performances didn't end there.
She played a mermaid who falls in love with a man in the series Legend of the Blue Sea, and also played other roles in many other films and series, including Assassination and The Thieves.
Many were awed and thrilled when she appeared in the last part of the zombie apocalypse Netflix series Kingdom, and later played the role of Ashin in the series' special episode Kingdom: Ashin of the North.
10. Son Ye-Jin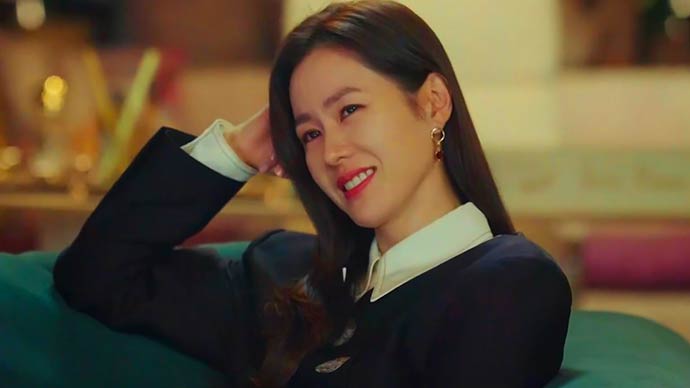 Son Ye-jin is an award-winning actress who bagged 51 awards and 72 nominations throughout her career.
She starred in the films April Snow (romantic drama), The Art of Seduction (romantic comedy), and The Tower (disaster film). She also played the main female lead in the series Don't Look Back: The Legend of Orpheus, the third in a trilogy following Ressurection and The Devil.
She won three awards and two nominations for the series Crash Landing on You, where she played the lead role of a rich woman from South Korea who accidentally lands in North Korea while paragliding.
9. Park Min-Young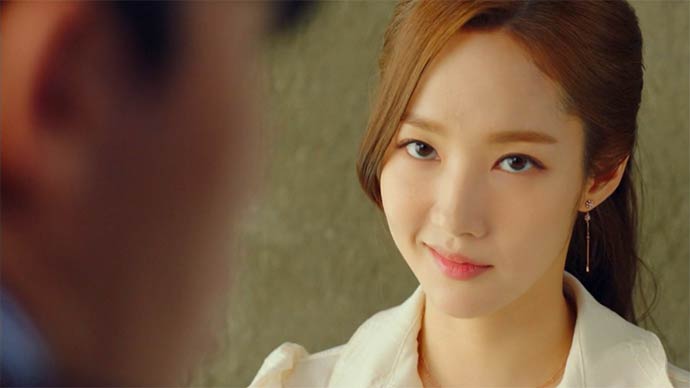 Park Min-young is best known for her roles in City Hunter, Healer, and What's Wrong With Secretary Kim. She also got to play two roles in the series Dr. Jin: one as the lead character's girlfriend in the present and one as a noble woman in the past.
Park Min-young also starred in the horror film The Cat as a claustrophobic woman who's haunted by a girl with cat-like eyes. It's one of her best performances along with the series Her Private Life where she played a fangirl who got caught in a romance with her boss.
8. IU (Lee Ji-Eun)
Lee Ji-eun (better known by her stage name IU) is best known—as far as her acting career—for her role in the series Hotel Del Luna. She also starred in Dream High (with Bae Suzy) and Moon Lovers: Scarlet Heart Ryeo as the lead female.
Her role in Moon Lovers: Scarlet Heart Ryeo is said to be one of the fans' favorites as she played a modern girl transported to the past. There she meets several young men who are special in her character's life.
7. Kim Go-Eun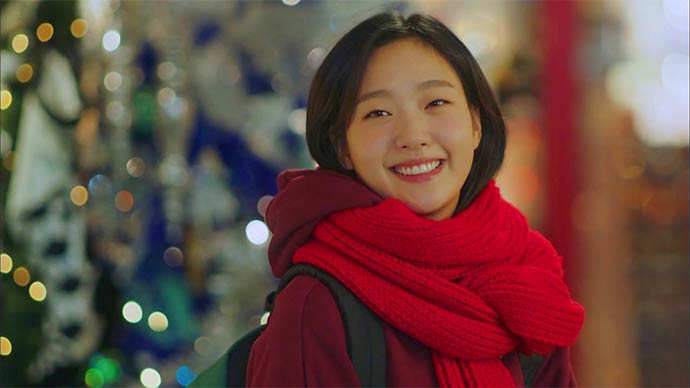 Kim Go-eun played the role of the Guardian's wife in the series Guardian: The Lonely and Great God (also known as Goblin), for which which she and the main lead (Gong Yoo) won a Best Couple Award.
She's also a main character in Memories of the Sword (a martial arts historical film) and a main character in the Netflix series The King: Eternal Monarch alongside Lee Min-ho.
She also played a badass character in the action-thriller movie Monster as the role of Bok-soon, a girl who wants revenge for his sister's death.
6. Kim So-Hyun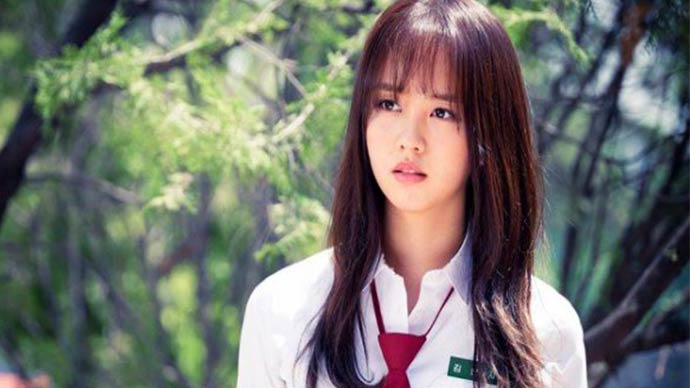 Kim So-hyun started her acting career at a very young age and won Best Young Actress awards for the series Missing You and Moon Embracing the Sun. She later landed lead roles in the series Ruler: The Master of the Mask and the film Pure Love (also known as Unforgettable).
Some of her best performances include her role as Kim Jo-jo in the series Love Alarm, a story that involves a mobile app that can tell whether there is someone in love with the user within a ten-meter radius.
5. Shin Min-A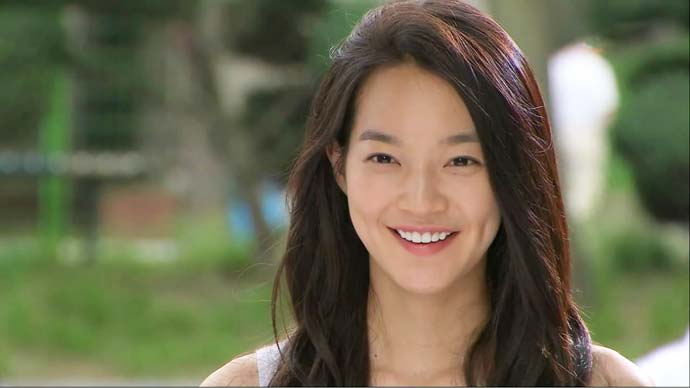 Shin Min-a is a model and a well-known actress who played different kinds of roles in movies and TV series of different genres, from an unfaithful wife in The Naked Kitchen to an amnesiac ghost in Arang and the Magistrate.
Despite her numerous roles and wide range, she's most famous for playing the nine-tailed fox in the My Girlfriend Is a Gumiho series. More recently, she starred as the lead characters Yoon Hye-jin in Hometown Cha-Cha-Cha and Min Seon-a in Our Blues.
4. Kim Tae-Hee
If you're a fan of classic K-drama, you probably remember Kim Tae-hee as the evil stepsister in the hit K-drama series Stairway to Heaven.
However, she further cemented her name in the entertainment industry by portraying lead roles across other genres, including Iris, Yong Pal, Forbidden Love, and Love Story in Harvard.
She also played the role of Lee Seol, a student-turned-royal in the romcom series My Princess. In that same year, she starred in a Japanese series called Boku to Star no 99 Nichi (My 99 Days With a Superstar) in which she played a Korean superstar named Han Yoo-nah.
3. Kim Yoo-Jung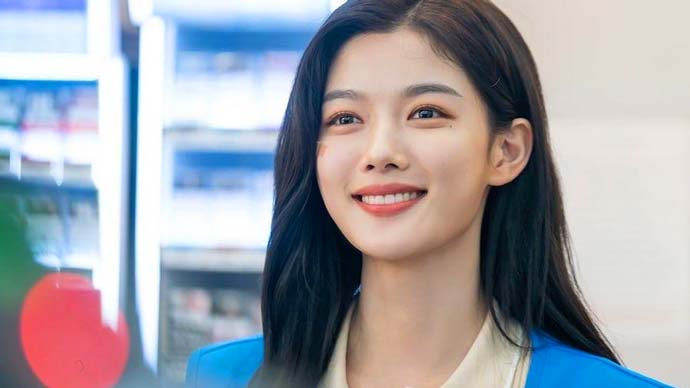 Kim Yoo-jung started her acting career at a young age. She's only 23 years old as of this writing, but she already has dozens of roles under her belt with several as lead characters in K-drama series.
In the series Moon Embracing the Sun, she played the childhood counterpart of Yeon-woo (with the aforementioned Kim So-hyun playing the childhood counterpart of Bo-kyung).
Many of her earlier roles were portraying the younger versions of characters, but in recent years she's starred in a handful of well-known series, including Backstreet Rookie and Love in the Moonlight.
She also starred in several great movies, including Thread of Lies (2014) where she played a high school bully with a dark past and 20th Century Girl (2022) where she plays a high school student with a heart of gold.
2. Park Eun-Bin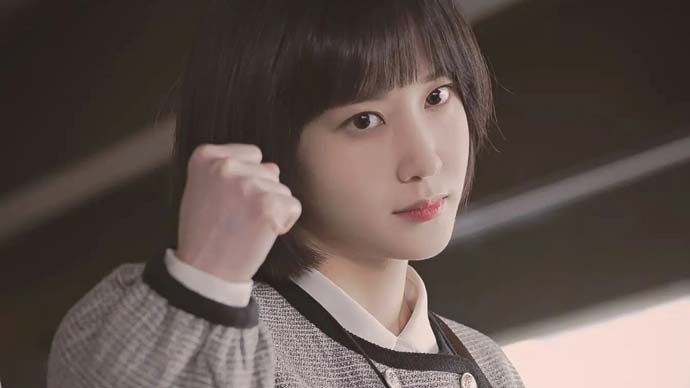 Park Eun-bin stunned audiences around the world in 2022 when she played the lead character in Extraordinary Attorney Woo, a K-drama series about an autistic rookie lawyer.
Her performance elevated the entire series to legendary status, which led to it winning several awards from various award-giving bodies, with herself winning Best Actress at Busan International Film Festival.
But before this explosion to stardom, she played supporting and main roles in several other titles like Judge Vs. Judge (another legal drama) and The Witch: Part 2. The Other One (a sci-fi horror film).
1. Song Hye-Kyo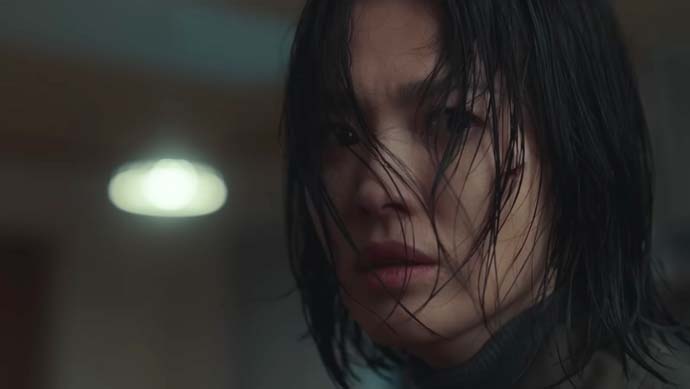 Song Hye-kyo started her career in the industry at the age of 14, appearing as the model for a school uniform.
Early in her career, she broke into television with minor roles in various series. It wasn't until she starred as the female lead in Autumn in My Heart that her popularity bloomed.
She went on to play lead roles in many popular K-drama series across genres, including Full House (one of the first romcom K-dramas) and Descendants of the Sun (an action romance K-drama).
She's also in the ensemble cast of the thriller K-drama series The Glory, in which she brings out her fiercest performance yet.