The illicit world of gangs is a fascinating subject for television, which is why some of the most compelling TV series in recent years have been about gangsters and their endeavors.
Gangs can form for all kinds of reasons, with one of the most common catalysts involving contraband and the black market. But even then, gangs and gangsters come in all shapes and attitudes.
There have been so many great gang-related TV series over the years. Some are violent, some aren't, but they're all worth watching if you have any interest in the shadier side of business.
Here are our picks for the best TV shows about gangs and gangsters for fans of crime drama television.
10. Love/Hate (2008)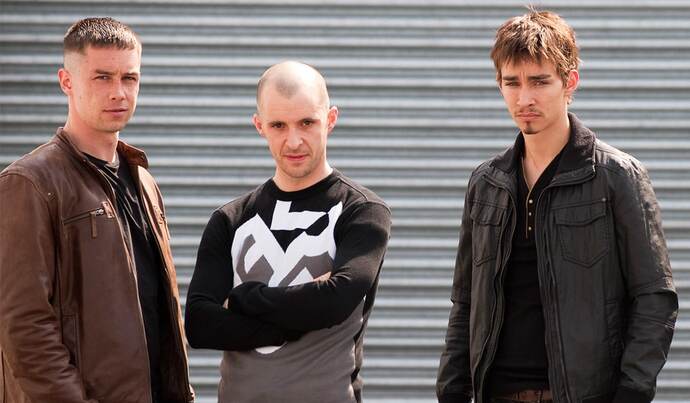 This RTÉ series about the criminal underworld of Dublin, Ireland probably flew under your radar. Across five seasons, we watch a string of different interconnected characters as they fight, bargain, and kill for power.
Although Love/Hate was the subject of controversy due to its graphic nature and its casting of a real undercover Garda member, it was still met with critical acclaim and various awards.
Created by Stuart Carolan, this realistic TV drama stars Aidan Gillen, Robert Sheehan, Tom Vaughan-Lawlor, and Killian Scott—names that aren't unknowns in the British TV industry.
9. Ozark (2017)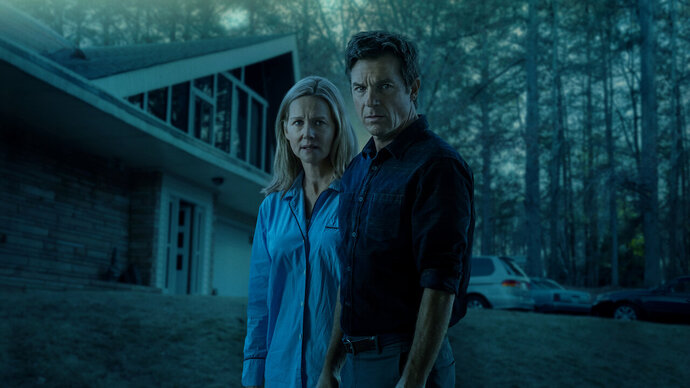 Bill Dubuque and Mark Williams' American crime drama features two very unlikely criminals: an average suburban couple.
Marty and Wendy Byrde (played by Jason Bateman and Laura Linney) move to the Lake of the Ozarks with their kids. Why? To launder money for a Mexican drug cartel... which, of course, goes badly wrong.
The show's recently released final season has been praised for its clear direction, acting, and polished cinematography. It's even won a fair number of awards, including a couple of Golden Globes for Bateman's performance in particular.
8. Gangs of London (2020)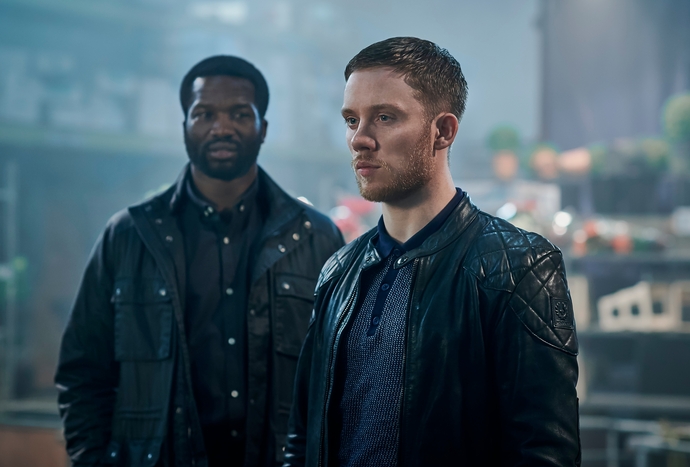 If you like Peaky Blinders, then you need to check out Gangs of London. It's about another British gang-family who practically own the city, except this time it's in modern-day London rather than post-war Birmingham.
Peaky Blinders star Joe Cole even headlines this action-packed drama, created by Gareth Evans and Matt Flannery.
Loosely based on the 2006 video game, Gangs of London tracks two rival gangs in the heart of Britain's most multicultural city, where a power vacuum is left after the assassination of the head of the Wallace family.
Gangs of London was an immediate critical and commercial success, one of the biggest shows to launch in the summer of 2020.
7. Sons of Anarchy (2008)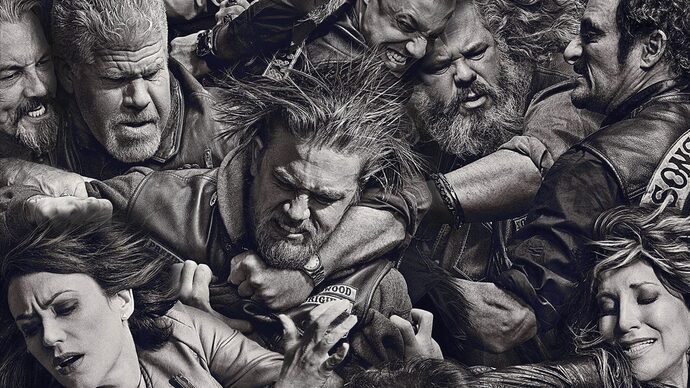 Sons of Anarchy follows the personal and "professional" life of Jackson "Jax" Teller, the president of a criminal Californian biker gang who wants to reduce the criminality of the group. Easier said than done.
Played by Charlie Hunnam, Jax is loosely based on the tragic Shakespeare protagonist Hamlet. Both characters are born into power without a father, the ghost of whom lingers over their heads as they deal with their evil uncle/stepfather.
Kurt Sutter's action-packed crime drama attracted an average of 4.9 million weekly viewers, as evidence of its popularity.
6. Boardwalk Empire (2010)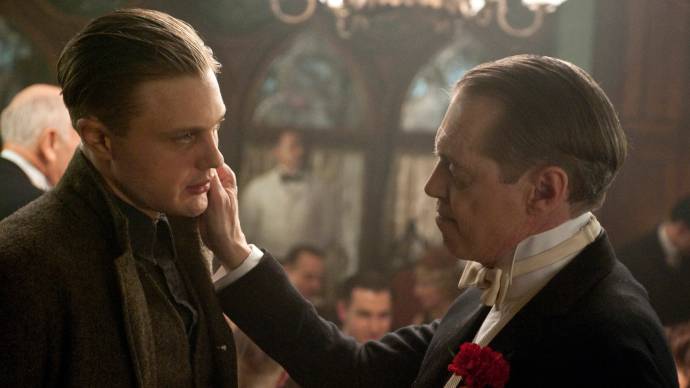 HBO has produced an array of hit television shows in their time, from 1998's Sex and the City to 2019's Euphoria. In fact, many of the shows on this very list were brought to us by HBO, including this one: Terence Winter's period crime drama Boardwalk Empire.
Set during Prohibition in New Jersey, Boardwalk Empire is inspired by Nelson Johnson's 2002 book Boardwalk Empire: The Birth, High Times, and Corruption of Atlantic City.
In it, Johnson details the rise of criminal kingpin Enoch L. Johnson, fictionalized here as Nucky Thompson, a politician with connections to the mob. Steve Buscemi takes up the role of the Machiavellian protagonist, alongside a host of other famous faces.
5. Narcos (2015)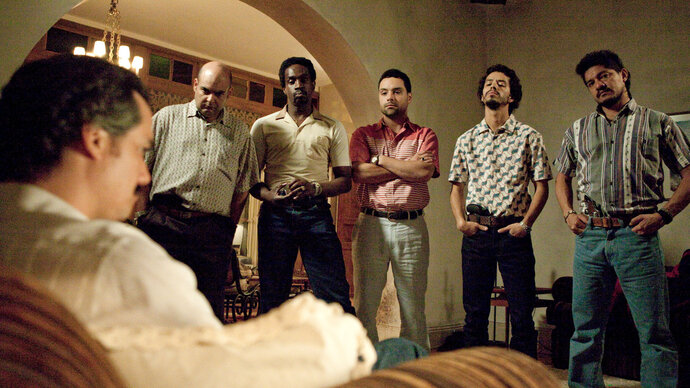 Colombia is essentially headquarters for the cocaine trade. It's where infamous drug lord Pablo Escobar reigned, who centers as the primary figure of interest in the first two seasons of Netflix's Narcos.
The billionaire's interactions with other dealers, his enemies, and the DEA make for a gritty and fast-paced show, with an omniscient voice-over narrator to keep us up to speed.
The third season of Narcos moves into the boom of the Cali cartel in the absence of Escobar and remains as gripping as ever. Instead of a fourth season, there was a spin-off series in 2018 called Narcos: Mexico.
4. Godfather of Harlem (2019)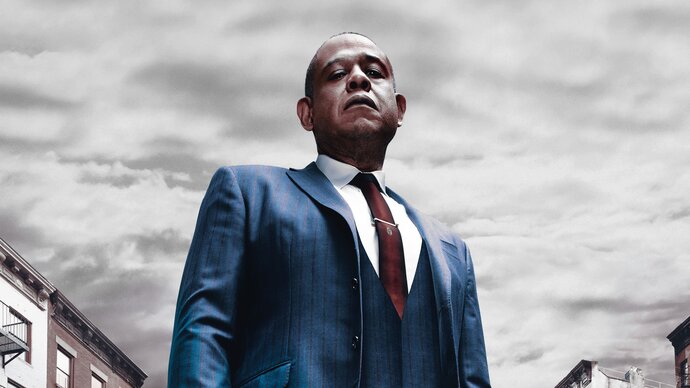 Forest Whitaker stars in Godfather of Harlem as said Godfather, based on the real-life New York crime boss Bumpy Johnson in the 1960s.
After Bumpy serves ten years in prison, he returns to find his city run by the Italian mob—so he forms an alliance with Muslim minister Malcolm X.
Chris Brancato and Paul Eckstein are the creators behind this sharply written (and dressed) crime TV series, even managing to make us sympathize with the short-tempered murderer.
Godfather of Harlem has been renewed for a third season, and a documentary series was made in 2020 called By Whatever Means Necessary: The Times of Godfather of Harlem.
3. The Sopranos (1999)
When you think gangster, you probably think of stereotypical Italian-American mobsters like the ones featured in Martin Scorsese films. And then you have The Sopranos.
Conceived by David Chase, The Sopranos documents one mob leader's struggle to maintain family life while leading a criminal organization. What you don't expect is for that same crime boss to have a therapist.
James Gandolfini takes on the role of Tony Soprano, who—for all his drug lord machismo—suffers from panic attacks. The Sopranos ran for six seasons and is often regarded as one of the best TV shows ever made.
2. Breaking Bad (2008)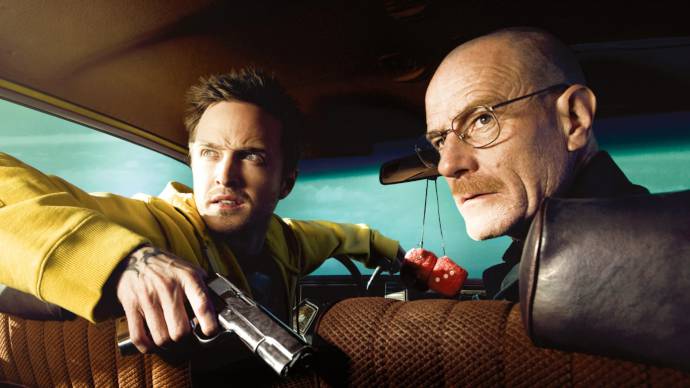 When Breaking Bad first aired in 2008, viewers were understandably skeptical. How could the dumb-but-lovable Hal from Malcolm in the Middle convincingly play a homicidal drug kingpin?
But actor Bryan Cranston proved us all wrong with his iconic performance as the high school teacher who resorts to cooking meth. He's the innocent Walter White by day, the notorious Heisenberg by night.
Alongside him is his troubled-but-gold-hearted partner Jesse Pinkman (played by Aaron Paul), and they get into all sorts of trouble with the Mexican cartel and the DEA. Vince Gilligan's five-season series was hailed by critics for its writing, direction, and performances.
1. Peaky Blinders (2013)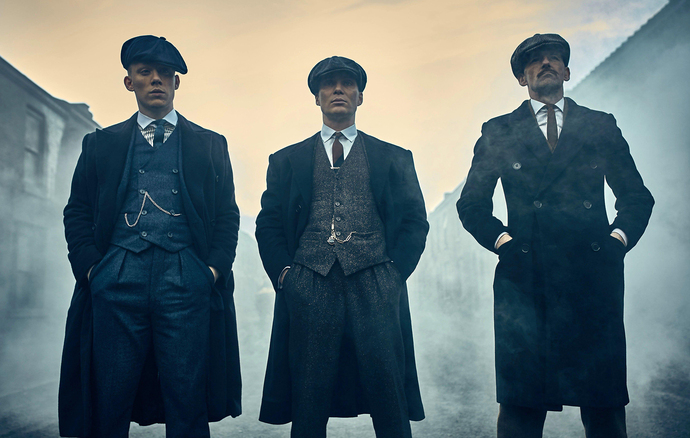 Of course, Peaky Blinders had to be number one on our list.
Despite his appearances in Christopher Nolan's cinemaverse as well as the cult classic zombie flick 28 Days Later, Cillian Murphey's truest claim to stardom is as the calm gang leader Thomas Shelby.
Beneath Tommy's measured composure is a swarm of rage, violence, trauma, and addiction. Fighting beside him are his brothers Arthur (played by Paul Anderson) and John Shelby (played by Joe Cole), and his legendary aunt Polly Gray (played by Helen McCrory).