Murder mysteries are one of the most popular formats for TV shows. Why? They're engaging, they pose a lot of intriguing questions, and they're a great catalyst for drama!
You have the genius detective—who's usually battling his own demons in the subplot—and the funny sidekick. There's the countdown to solve a case before something else bad happens. Not to mention the puzzling clues that have us guessing along with them.
These detective tropes and murder mystery beats appear again and again, yet somehow we're gripped and sitting on the edges of our seats every time—as long as these classic elements are spun in new and inventive ways that feel fresh.
Here are our picks for the best modern detective TV shows with their own original twists that are worth watching!
15. Whitechapel (2009)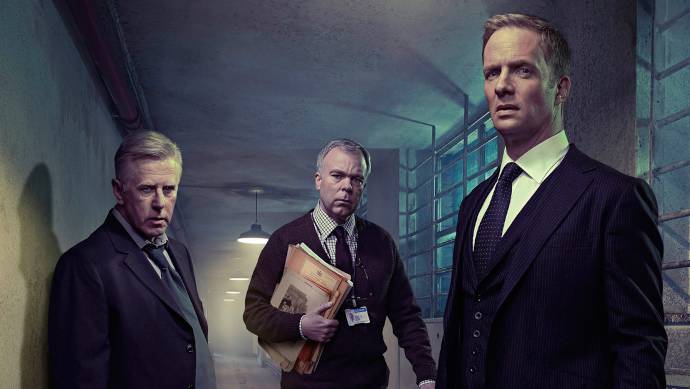 British viewers simply can't get enough of BBC crime dramas—nor can they get enough of infamous Jack the Ripper.
Whitechapel marries the two together, taking place on the streets of London where that nefarious killer left his mark.
When a string of copycat murders break out over Whitechapel, detective chief inspector Joseph Chandler is promoted to lead the case. His new team members dislike his modernized theories, fed by his ever-worsening OCD.
However, an unlikely friendship is formed with detective sergeant Ray Miles as they move forward in solving mysteries.
14. Dexter (2006)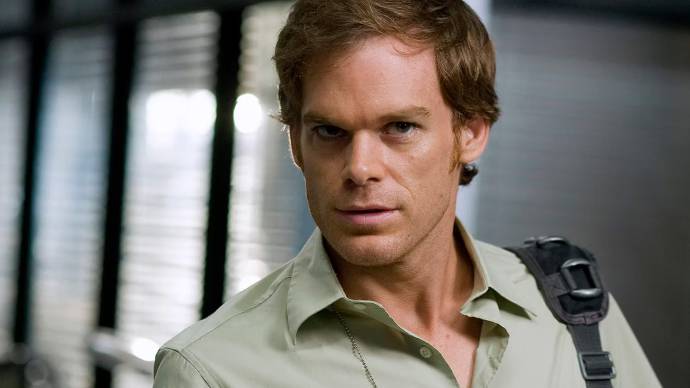 Dexter puts a 180-degree spin on the usual setup: despite being a forensic technician for the police, Dexter Morgan himself is a serial killer—who kills murderers.
He blurs the line between good and bad, between detective and criminal. Dexter isn't simply a villain who's leading a double life. He's (arguably) a good guy, and that's what complicates matters.
This crime drama TV series consists of eight seasons, following our likable anti-hero on his Miami ventures. Dexter serves his own twisted form of vigilante justice, satisfying his strange compulsion to kill by only targeting the bad guys.
13. The Murders at White House Farm (2020)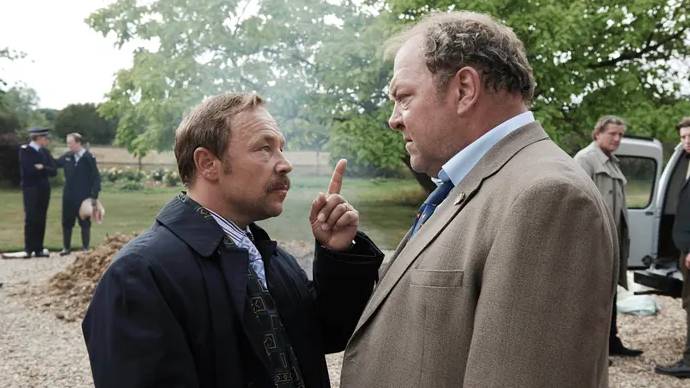 The White House Farm murders were a grisly event that overtook UK headlines back in 1985.
An elderly couple, their adopted daughter, and that daughter's twin sons were shot in their Essex home.
Afterwards, photos of the only surviving family member—their adopted son Jeremy Bamber—grieving at their funeral splashed the front pages. As it turns out, Bamber was the killer, motivated by inheritance money.
Freddie Fox gave a chilling performance as Jeremy Bamber in this six-part miniseries, perfectly re-enacting the famous photographs taken while under police investigation.
12. Elementary (2012)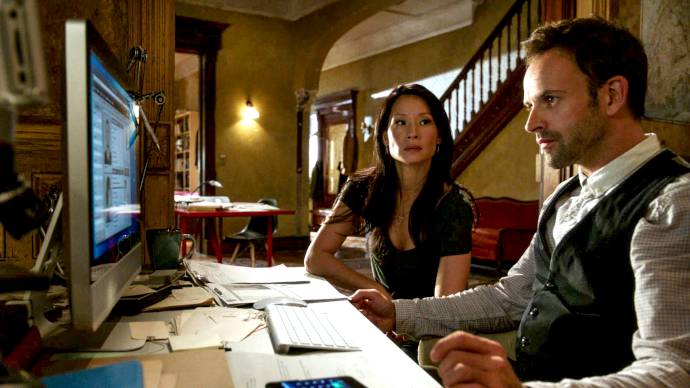 "Elementary, my dear Watson!" These are the famous words of Sherlock Holmes, written by the great author Sir Arthur Conan Doyle in his infamous 19th century detective novels.
We normally recognize Sherlock Holmes by his pipe and hat, but here he lacks both. Plus, he's working in New York City rather than London.
The CBS reimagining of the British classic was surprisingly good, starring Jonny Lee Miller and Lucy Liu as the detective and his assistant, respectively. (Lucy Liu's version of the iconic John Watson is actually a talented surgeon named Joan Watson.)
11. Landscapers (2021)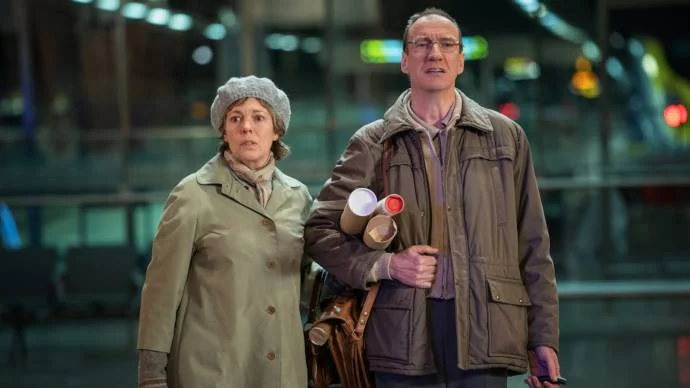 Like The Murders at White House Farm, Landscapers is a true story that was all over UK news in 2013—even if the murder happened in 1998.
A conservative British couple spending their retirement in France are the last people you'd expect, but Susan and Christopher Edwards were responsible for shooting and killing Susan's parents.
Olivia Colman and David Thewlis star in Landscapers as the mild, boring, and frankly very strange couple as they're put under investigation in Nottingham. The show uses absurdist ingredients to elevate a shocking-but-not-unfamiliar murder mystery program.
And that's the most striking thing about Landscapers: it's not the story, but the cinematography and editing. Surrealism and avant-garde visuals make Landscapers one for art lovers and cinephiles who are tired of the same ordinary tropes of modern television.
10. The Killing (2007)
BAFTA-winning international crime drama The Killing is a Danish TV series spanning three seasons. The show is especially popular in the UK and Germany, boasting an almost cult status.
The Killing switches between three interconnected stories that are all tied together by the murder of a 17-year-old girl. Detective Sarah Lund leads the case, despite plans to leave the Copenhagen police force.
Strong performances, political undertones, and an intensely dark atmosphere made The Killing a public hit—even with subtitles!
9. The Outsider (2020)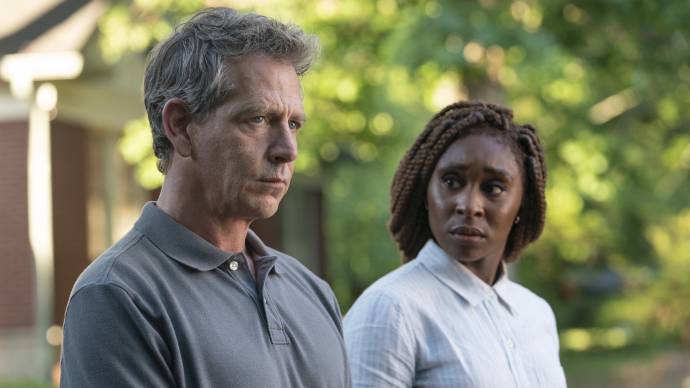 The Outsider is based on Stephen King's 2018 novel. (What isn't based on a Stephen King book these days?!) But don't worry, there are no shapeshifting evil clowns in this one.
When a young boy is found dead and savagely mutilated, Little League coach Terry Maitland is immediately suspected. Detective Ralph Anderson is put on the case, before things take an even darker turn.
The HBO miniseries is a psychological thriller that skirts on the edges of supernatural horror—a sure-fire win for any King fan.
Moody and riddled with suspense, The Outsider is a slow-burn drama that'll keep you on the edge of your seat.
8. Luther (2010)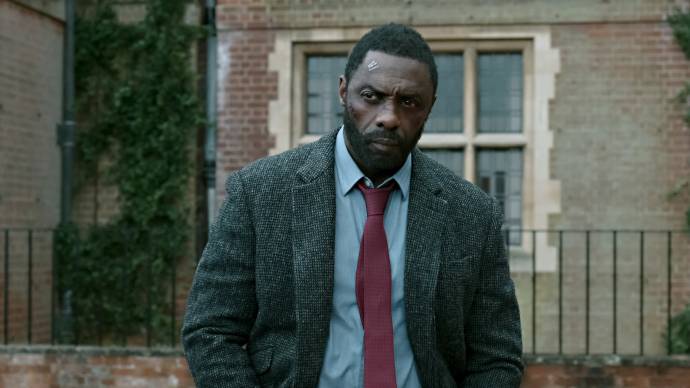 John Luther is a detective chief inspector for the Serious Crime Unit in London. Like many modern TV detectives, Luther is an anti-hero. He's smart yet obsessive, moral yet violent.
At the start of the series, Luther is already on the heels of an implied mental breakdown.
Luther is energetic, abrasive, but never too heavy (like some of the other modern detective TV shows on this list). The taut crime drama that still maintains a little style and fun throughout.
Steady central performances ground the occasionally over-the-top plot, drawing viewers in with its sexy wit and dark undertones.
7. Line of Duty (2012)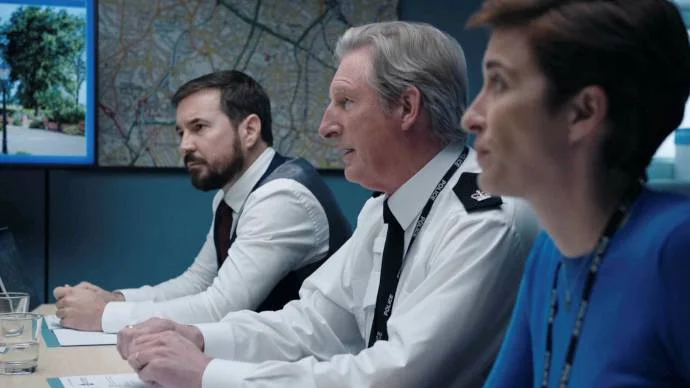 The 2021 release of Line of Duty's sixth season was eaten up by British audiences. The crime series has won numerous awards as one of the most popular TV shows in Britain.
Original and complexly layered, the show is riddled with twists and turns that keep us hooked.
Line of Duty investigates police corruption within the AC-12 unit. Detective sergeant Steve Arnott and detective constable Kate Fleming attempt to uncover the secret identity of "H"—a corrupt personnel within the force.
6. Happy Valley (2014)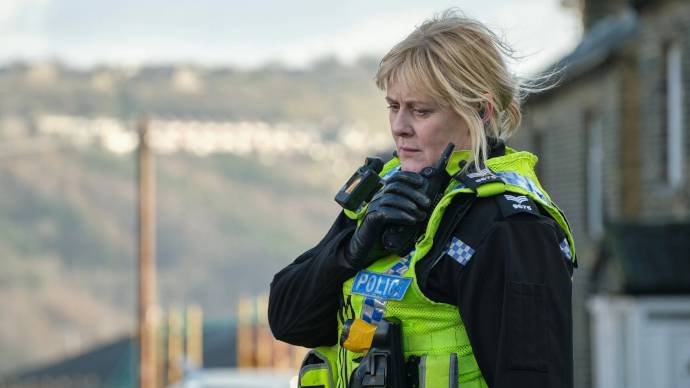 Another BBC success for the list, Happy Valley takes place in West Yorkshire. An ironic title for a story that's anything but happy!
Catherine Cawood is a fiercely strong-headed police sergeant who's basically in charge of the entire unit, detectives and all.
Happy Valley is a raw, BAFTA-winning drama that finds the grit in everyday life. The show deals with serious issues in an honest, brittle way, injected with bursts of dry humor.
The latest season took Britain by storm with its incredible grand finale.
5. Twin Peaks (1990)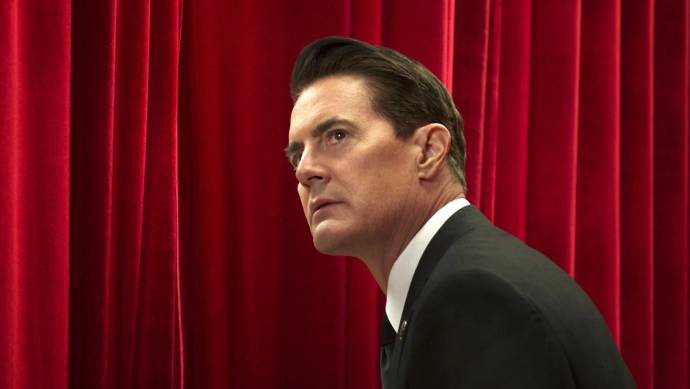 A Lynchian crime thriller disguised as a soap opera, Twin Peaks is a classic example of David Lynch's auteur style.
The first installment was released in 1990, uncannily framing suburban America in a sort of feverish nightmare. The weird and wonderful world of Twin Peaks returned with a third season in 2017—luckily with the same cast and creators.
Eccentric and sometimes even satirical, Twin Peaks centers on FBI agent Dale Cooper as he investigates the murder of a teenage girl in a small lodging town. Cooper teams up with the local sheriff to solve the mystery of Laura Palmer's death, but things get unexpectedly surreal.
4. Mindhunter (2017)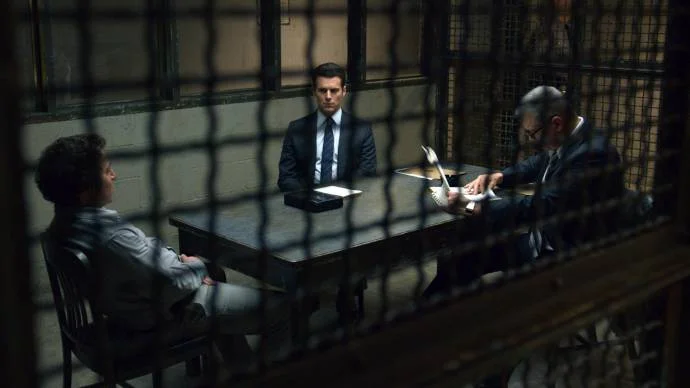 Mindhunter doesn't follow the traditional format of a detective arriving at a crime scene, then following the clues from there.
Instead, FBI agents Holden Ford and Bill Trench use history and psychology to better understand (and try to predict) criminal behavior.
As part of the FBI's Behavioral Science Unit, Ford conducts interviews with notorious serial killers to aid in his work as a criminal profiler.
He hopes to use this knowledge to solve current cases, but most of the team find his techniques questionable at best.
3. Broadchurch (2013)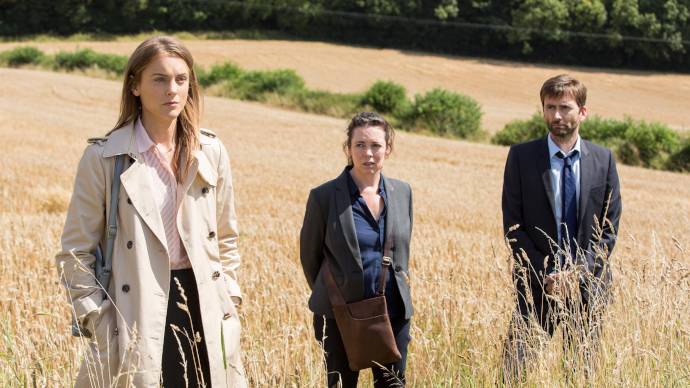 ITV's serial drama Broadchurch boasts not only magnificent performances—even launching Olivia Coleman into the Hollywood sphere—but beautiful cinematography featuring Dorset.
David Tennant stars alongside Coleman as the tightly-wound detective inspector Alec Hardy. The pair brim with on-screen chemistry as they investigate the death of 11-year-old Danny Latimer.
A cinematic tale of grief and revenge, this small-town tragedy will have viewers weeping by the first episode. The slow, meditative unfolding of the narrative makes anyone a suspect, rendering the show binge-worthy and one of the best modern detective TV shows.
2. Sherlock (2010)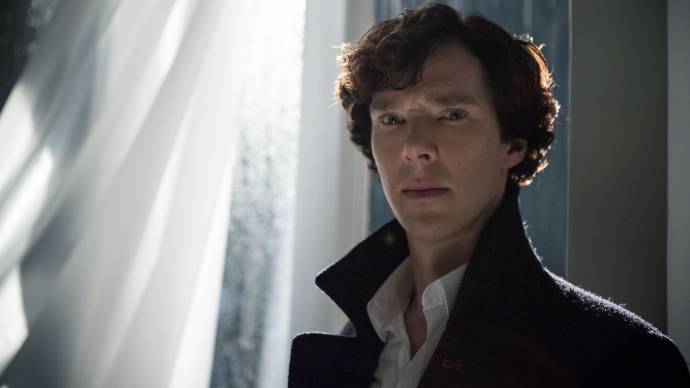 Sir Doyle's fictional mastermind has been adapted countless of times, from movies to books to TV. As we've already seen.
The BBC series Sherlock is undoubtedly one of the best reworkings of Sherlock Holmes like, ever. The BAFTA-winning and Emmy-winning show stands out for its creative filmmaking techniques in visually representing the inner workings of a genius mind.
Benedict Cumberbatch and Martin Freeman star as a modern day Sherlock Holmes and John Watson. Dramatic, funny, and completely unpredictable, Sherlock showcases one-of-a-kind characters that are exceptionally well-acted.
1. True Detective (2014)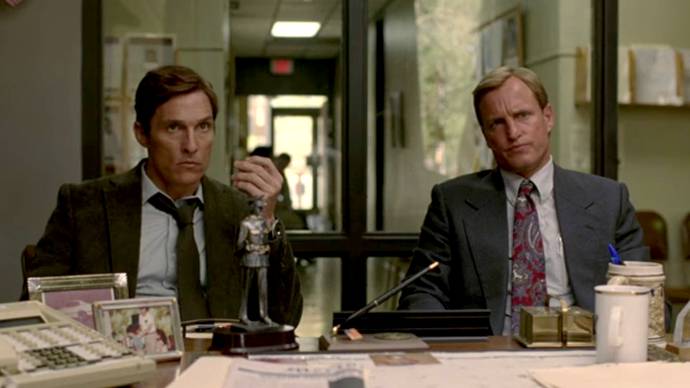 It's a detective TV show cliché for the main character to be a deadpan workaholic genius who's disliked by everyone except his sidekick, who's a rough-and-ready, down-to-earth everyman.
True Detective is an example of a detective TV show that takes this trope and makes it feel fresh and unconventional, all while letting it produce a kind of chemistry and conflict we haven't seen before.
There are three distinctly separate seasons of True Detective—each with its own self-contained story—so we should make it clear that we're talking about the first season in particular, the one starring Mathew McConaughey and Woody Harrelson.
The non-linear narrative reflects on the demonic murder case that Rustin Cohle and Martin Hart investigated without resolution. True Detective is tense, dark, and superbly compelling as it tackles issues like substance abuse and spiritual influence.