There are many plot devices used to spice up romantic K-drama stories, from social status differences to overly protective parents, from terminal illnesses to emotional trauma and baggage. One of the more intense ones is infidelity and unfaithfulness.
Infidelity and unfaithfulness aren't just there to escalate tension and heat up scenes. They also give rise to thrilling plot developments like betrayal, revenge, and even a character's will to kill.
Love affairs create intense drama between the betrayer and the betrayed, making viewers feel mixed emotions about a series and its characters, from sympathy to hatred.
Here are our picks for the best K-drama series that involve infidelity, unfaithfulness, cheating, and love affairs.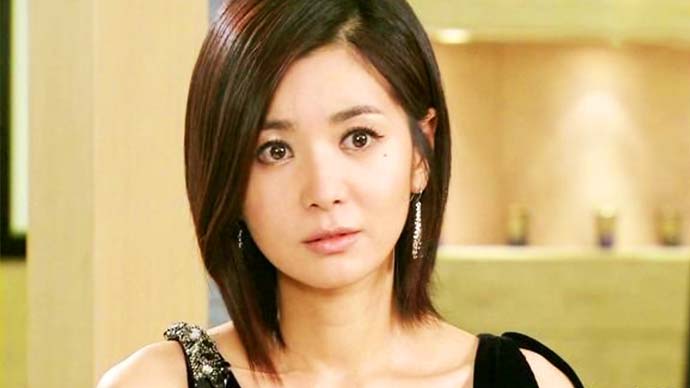 First on our list is the 2008 series that made us hate traitors, Temptation of Wife. It's a typical rags-to-riches story with the (now rich) victim exacting revenge on those who bring her down.
Goo Eun-jae (played by Jang Seo-hee) has a husband, Jung Gyo-bin (played by Byun Woo-min), who has an affair with Shin Ae-ri (played by Kim Seo-hyung). Ae-ri was a sister-like figure to Eun-jae as they grew up together after she was orphaned due to an accident.
The husband deserves to suffer and be hated even more, not just for his infidelity but because he wanted Eun-jae to come back after the latter got rich and lived a comfortable life.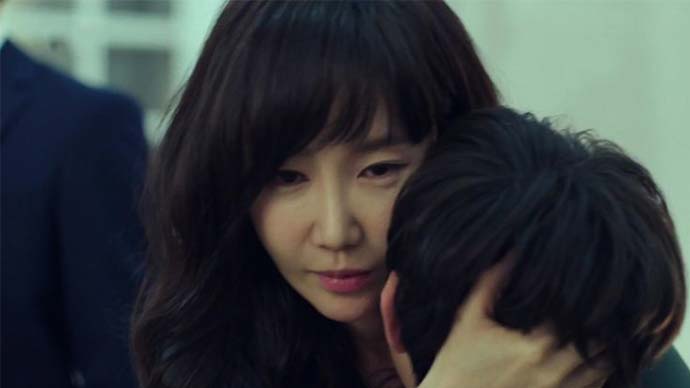 The fantasy series The Legend of the Blue Sea doesn't center entirely around infidelity, but it does feature a love affair subplot that plays an important part in Heo Joon-jae's (played by Lee Min-ho) character.
He became a badass con-man because he left home after his father chose his mistress over his mother, who respectfully left home hoping that Joon-jae's new mother would treat him well.
6. Two Wives (2009)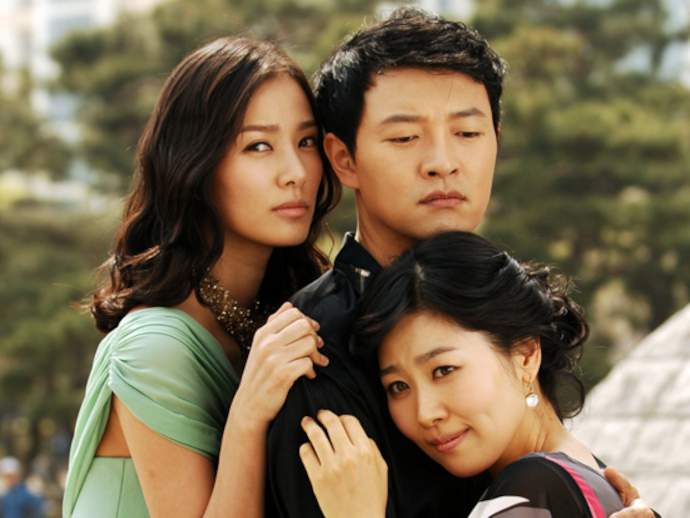 Amnesia was a common—even overused—plot device in the 1990s and 2000s era of K-dramas, but Two Wives gave the phrase "second chance" a whole new meaning.
In this series, Kang Chul-soo (played by Kim Ho-jin) divorces his wife Yoon Young-hee (played by Kim Ji-young) and remarries to Han Ji-sook (played by Son Tae-young), the woman with whom he had a love affair behind his first wife's back.
A tragic accident leaves Chul-soo stricken with amnesia, and he believes he's still married to his first wife.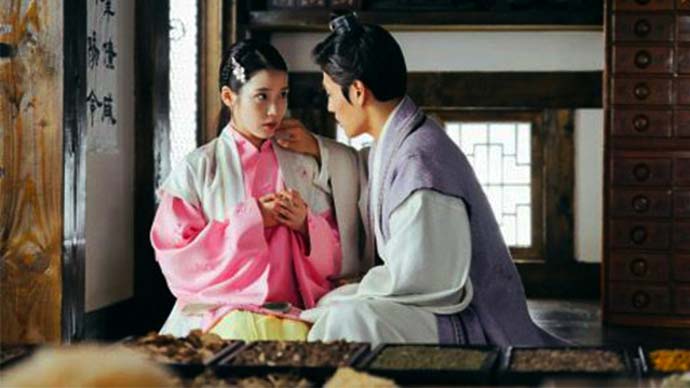 A battle for love is what spices up the historical drama Moon Lovers: Scarlet Heart Ryeo, which involves a time traveler Hae-soo (played by IU), the fourth prince Wang So (played by Lee Joon-gi), and the eighth prince Wang Wook (played by Kang Ha-neul).
Wang Wook was married to Lady Hae Myung-hee (played by Park Si-eun), but he falls in love with Hae-soo. Though the hiding of his true feelings for someone other than his wife is an act of unfaithfulness, his wife seems to accept what he feels for Hae-soo.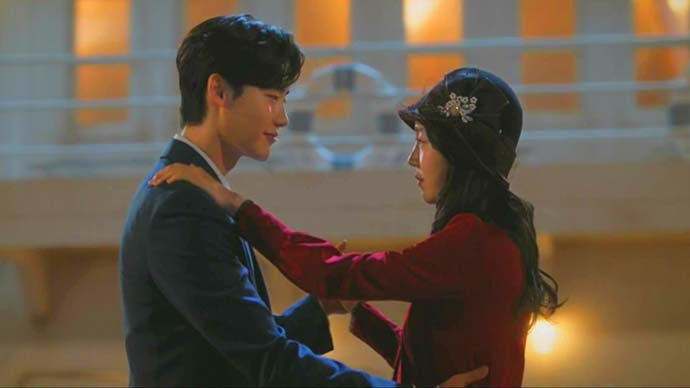 This three-episode mini-series is short for a Korean drama series, but it packs a lot of romance, drama, tears, and pain through its story of forbidden love.
This based-on-a-true-story K-drama revolves around the love affair between the playwright Kim Woo-jin (played by Lee Jong-suk) and Yun Sim-deok (played by Shin Hye-sun).
Despite their bad first impressions of each other, the two develop strong feelings with subsequent meetings. The moment she finds out that the man she loves is a married man is heartbreaking.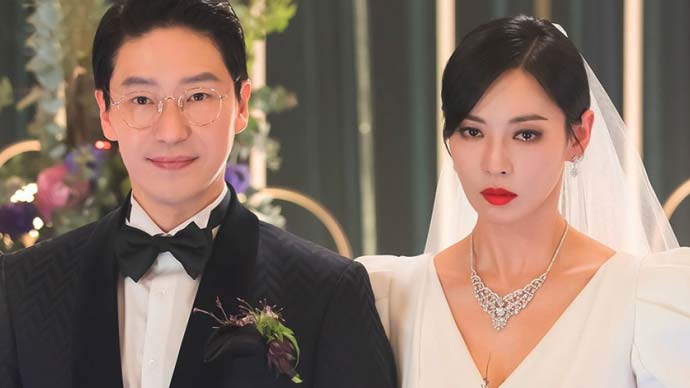 The Penthouse: War in Life features elitism, money, and power. Early in the series, unfaithfulness isn't emphasized much; it comes up later when infidelity is connected with a crime.
Cheon Seo-jin (played by Kim So-yeon) and Joo Dan-tae (played by Um Ki-joon) have a love affair while being married to their respective partners, Ha Yoon-cheol (played by Yoon Jong-hoon) and Shim Su-ryeon (played by Lee Ji-ah).
Their affair brings tons of twists and turns to the story, giving us victims who stand their ground and traitors who get what they deserve. The tension tightens with every episode, but thankfully there are also characters who add touches of comedic relief.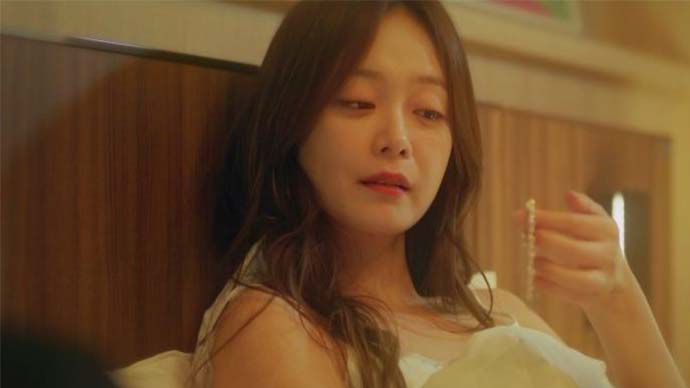 Han Sun-joo (played by Song Yoon-ah) thinks she lives the perfect married life, but her husband Shin Myung-seob (played by Lee Sung-jae) hides a secret that injects this series full of mysteries.
The character developments add depth to the story, making it more intriguing as the secrets start to unfold.
What hits the hardest and darkest in Show Window: The Queen's House is how the main character supports the mistress of the love affair without knowing she's the victim of that very relationship.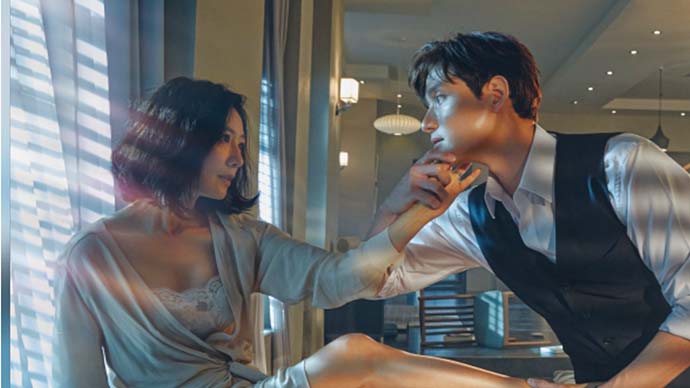 The World of the Married has one of the most intense and intriguing romance plots of modern K-drama, featuring a husband and wife who both commit infidelity and enter into love affairs of their own.
The husband, Lee Tae-oh (played by Park Hae-joon), was the first to betray their marriage. The wife, Ji Seon-u (played by Kim Hee-ae), followed afterwards but with a hidden motive.
With the characters taking advantage of their situations for their own personal interest, the story becomes twisted and complex with mysteries, doubts, and unwavering emotions.
With their relationships ruined and them now struggling to move on from their pasts, will the characters be able to continue living?