Korean TV series ("K-drama") have become one of the fastest growing areas of Western TV-watching culture in the past several years.
The numerous high-quality Korean series and films have shown audiences why South Korea is now a hub for auteur-driven projects and excellent storytelling, fully emerged after Bong Joon-ho's Parasite won multiple Academy Awards at the 2020 Oscars.
The Korean TV series Hometown Cha-Cha-Cha dropped on Netflix this year and was lauded for its great storytelling and fun characters, achieving worldwide popularity in the process. Hometown Cha-Cha-Cha is the ninth most-watched Netflix show worldwide.
What Is Hometown Cha-Cha-Cha?
Hometown Cha-Cha-Cha follows a Seoul dentist named Hye-jin, who—after an unfortunate incident where she loses her temper with her boss—is blacklisted from working in Seoul. So she moves to (fictional) rural Gongjin, where she initially finds it difficult to adapt to non-city life.
However, she meets Chief Hong, and they realize that their lives—though complicated and emotionally torrid—have always been entwined.
If you aren't watching already, here are several reasons why you should be watching Hometown Cha-Cha-Cha on Netflix and why it's become one of the most popular K-drama series in the world.
1. Production Value
Kicking off with the most overtly obvious point about Hometown Cha-Cha-Cha: it looks incredible! The production value of the series is one of its stars, as every broad street and tiny alleyway in Gongjin feels like a living, breathing place in which Hye-jin and Chief Hong reside.
The town of Pohang—which doubles for the fictional Gongjin—has experienced an influx of visitors as a result of the series' popularity, to the point that many residents have asked that they stay away in response to its worldwide notoriety due to the show.
The differences between the sleek, stylish life in Seoul and the rural, hands-on life in Gongjin are balanced perfectly in the series, and it showcases Hye-jin's journey from city girl to small-town resident in every contrasting frame of both locations.
2. Character Development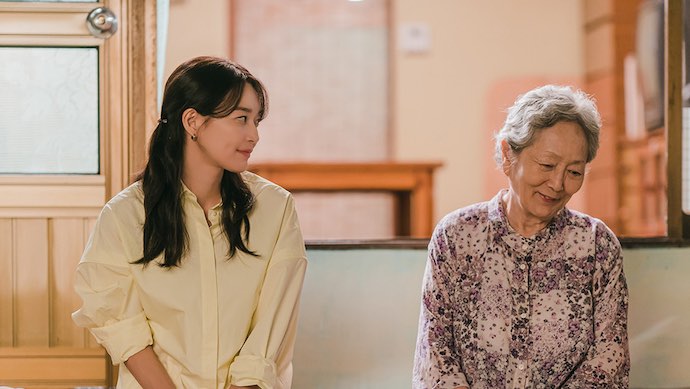 The story of Hometown Cha-Cha-Cha isn't just one between Chief Hong and Hye-jin. It's a vast epic with every resident and the town itself.
As Hye-jin opens her own dental practice, the whole of Gongjin is absorbed by her arrival. Each of the residents has their good and bad aspects, including fully explored backstories that give the show a wholesome feeling that permeates the screen.
From start to finish, the series never feels like it has a single element that remains stagnant during its time. So, while Hye-jin and Chief Hong's connection is the main focus of the wide-ranging tale, the story serves far more than just their interests.
3. Cast Performances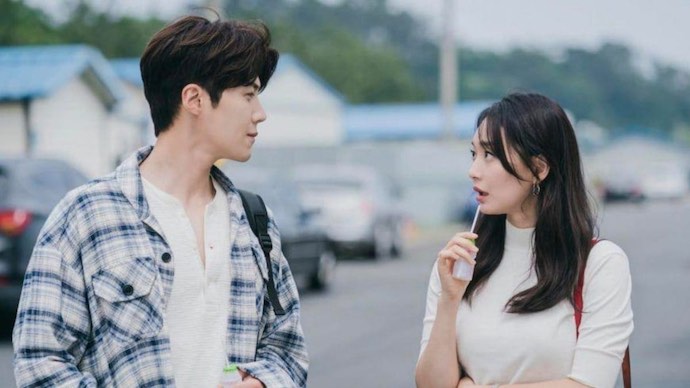 Hometown Cha-Cha-Cha has many strengths, but its foremost is the wholly realized performances by the actors. Whether it's a leading role or a supporting one, the series grips the audience in place thanks to the committed dedication of its performers.
Shin Min-a's leading role as Hye-jin and Kim Seon-ho's performance as Chief Hong is the glue that holds the series together. Their magnetic on-screen chemistry is akin to that of Julia Roberts and Richard Gere in Pretty Woman.
Around them, the supporting cast of Hometown Cha-Cha-Cha all deliver in spades as well, with Lee Sang-yi and Kim Young-ok providing outstanding turns as Ji Seong-hyun (a television director) and Kim Gam-ri (the elderly spiritual leader of Gongjin).
4. Creative Narrative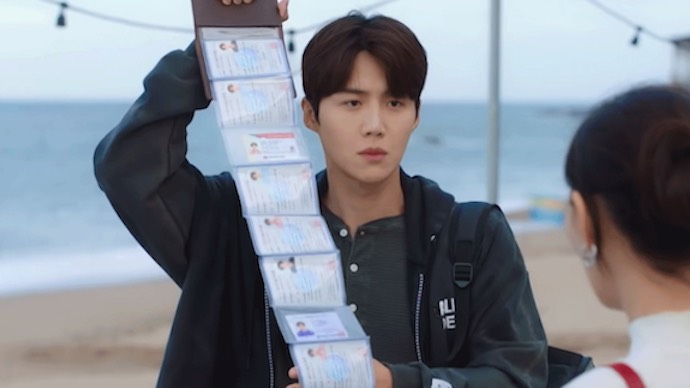 A series like Hometown Cha-Cha-Cha requires patience from both its creative team and the audience watching it. Each episode is over an hour long, yet it never comes across as strained, stuffed, or padded. It's balanced while marching to the tune of its own pace.
This narrative pacing is what makes the series such an intriguing watch. The sheer size of the story means it must justify the decision not to go with 32 episodes rather than the 16 episodes it delivers—but that decision is what keeps it from losing momentum.
The show consistently refers back to its past, gently unfolding the mystery of some of its leading characters bit by bit, all while going long enough to intricately build the connections within the small town and reminding the audience of the hurdles that remain.
Hometown Cha-Cha-Cha teases the audience but isn't cruel in doing so, leaving us with a taste for more until the final scenes.
5. Warm Heart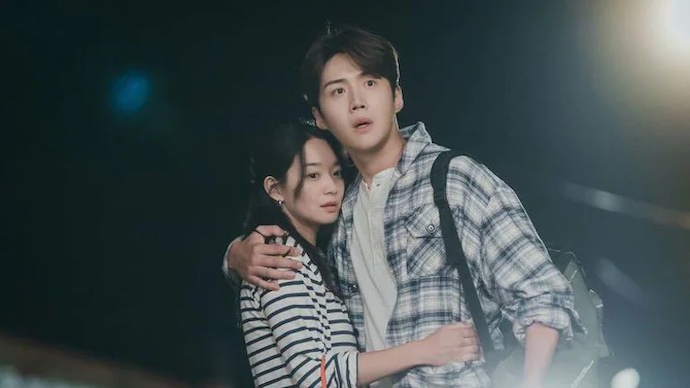 The warm heart of Hometown Cha-Cha-Cha is what brings the audience back for the next episode over and over again. This isn't a show that enjoyably passes by but is forgotten two weeks down the line; it's far too gripping and impactful to suffer that fate.
Every great TV series has a heart, something that jumps out of the screen and gives the audience reassurance that this journey on screen is meaningful. Without heart, it'd end up feeling sterile and anemic, devoid of that special ingredient that—in truth—is so rare in TV.
Hometown Cha-Cha-Cha is bursting with heart, more than enough to spare. It holds you in your seat when the worst may be about to happen, and it floods you with joy when it reveals its best side.
Few shows have the all-encompassing scope of Hometown Cha-Cha-Cha, and fewer still can pull off its wide range of emotional resonance. It's that indefinable quality that makes Hometown Cha-Cha-Cha such a special experience and one of Netflix's greatest Korean TV wins.