With summer fast approaching, we're finally seeing an end to all the shoveling of snow and scraping of ice from car windows. But that doesn't mean we can't enjoy an excellent TV series set in snow and ice.
We're not just talking winter. We're talking frigid mountains, Arctic wastelands, icy tundras, glacial waters, and more—and maybe a dash of frozen bodies thrown into the mix for good measure.
Here are our picks for the best TV shows that take place in snowy regions and ice-capped towns, where everyone is alone, the world seems hostile, and nobody is safe.
8. Cardinal (2017)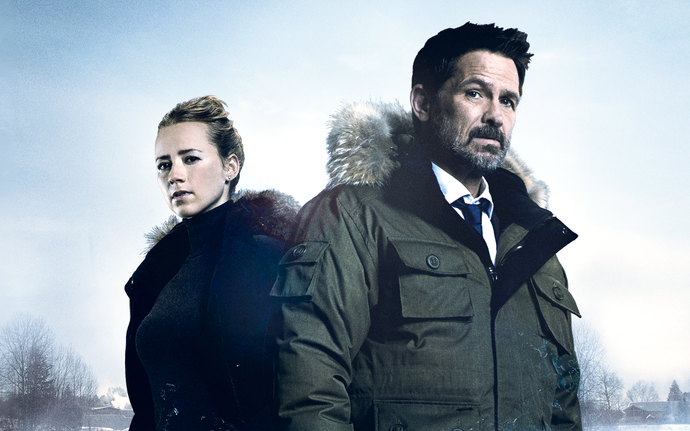 Based on the crime novel series by Giles Blunt, Cardinal takes place in the fictional city of Algonquin, steeped in mounds of crystal white snow. We're introduced to the city during winter, where the body of a young girl is lifted out an old mine shaft, preserved like a fossil in ice.
"Eskimos, it is said, have forty different words for snow. Never mind about snow. What people really need is forty words for sorrow."
Although it isn't snowing for all four seasons of this Canadian drama, it certainly is during Forty Words for Sorrow (the first of Blunt's books).
7. Snowpiercer (2020)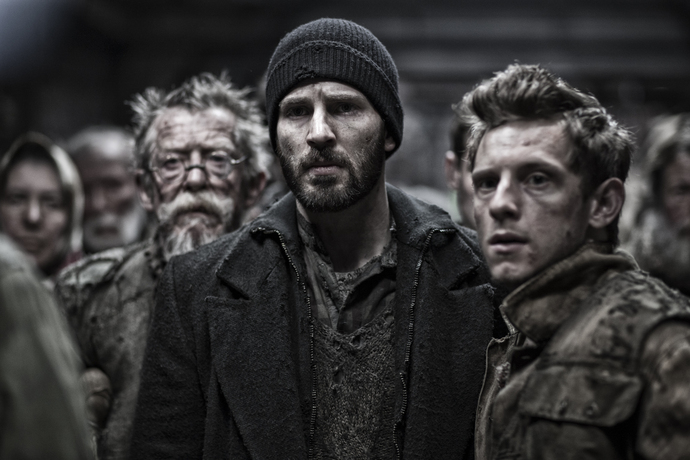 Bong Joon-ho, director of the 2019 Oscar-winning film Parasite, was also the genius behind the 2013 sci-fi movie Snowpiercer. Seven years later, it was spun-off into a three-season-long dystopian thriller TV series, with Bong Joon-ho producing (so you know it's good).
Based on the 1982 French graphic novel Le Transperceneige by Jacques Lob, Benjamin Legrand, and Jean-Marc Rochette, Snowpiercer refers to an enormous train that carries the remnants of humanity. Why? Because in 2026, the world is a complete frozen wasteland.
6. To the Lake (2019)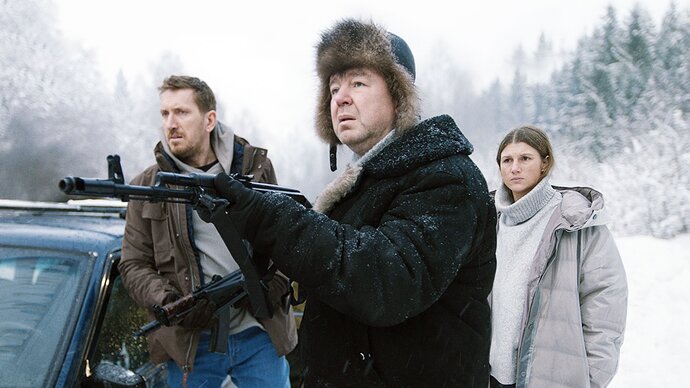 A Netflix thriller series set in Moscow? Of course there's going to be snow! In this apocalyptic web series, To the Lake centers around an epidemic that breaks out in the Russian capital. The original title is even called (literally translated) Epidemic.
In our current climate, this word might be enough to put you off—but trust us, this gritty series is worth the watch! Inspired by Yana Vagner's 2011 debut novel, To the Lake follows two families who take refuge on a ship in the middle of Vongozero to avoid infection.
5. The Killing (2007)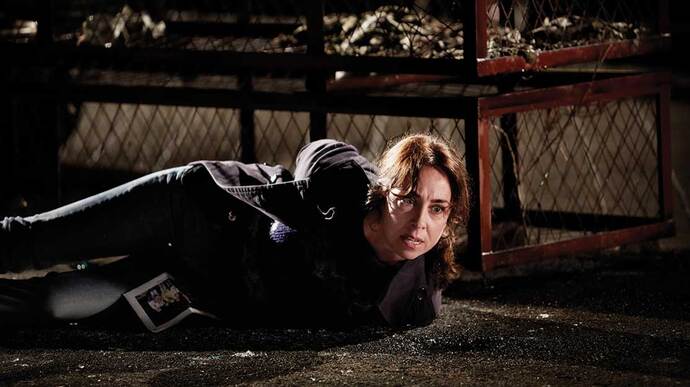 A Danish police drama that reached international acclaim, The Killing (formerly called Forbrydelsen) won numerous awards. It later got a US remake (also called The Killing) because American viewers "cannot read subtitles, or they don't want to."
The Killing revolves around a murder investigation. Set in chilly Copenhagen, Detective Inspector Sarah Lund (played by Sofie Gråbøl) investigates a different homicide for each of the three seasons.
Created by Søren Sveistrup, The Killing is hailed for its clever plot twists and focus on the victim's families rather than just the criminal.
4. Fortitude (2015)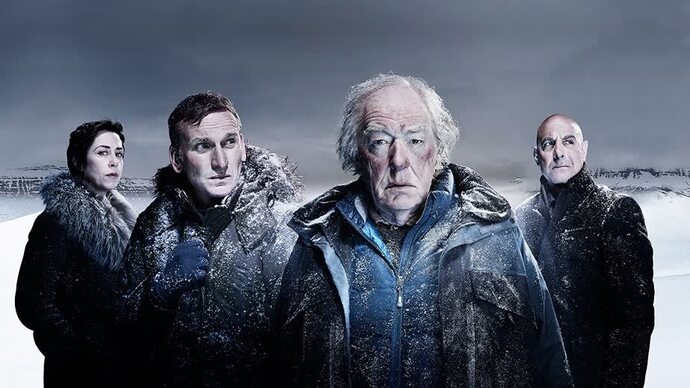 Drama, horror, mystery... all the genres wrapped in one! Fortitude follows its ensemble cast through a fictional town in the Norwegian Arctic—one that may seem quiet on the outside but is really anything but.
Simon Donald brings us an icy psychological thriller inspired by his talks with a parasitologist, basing Fortitude's fatal infestation on the creepy Ichneumon wasps (or "Darwin wasps").
The three-season-long show features an all-star international cast, who each harbor their own dark secrets.
3. The North Water (2021)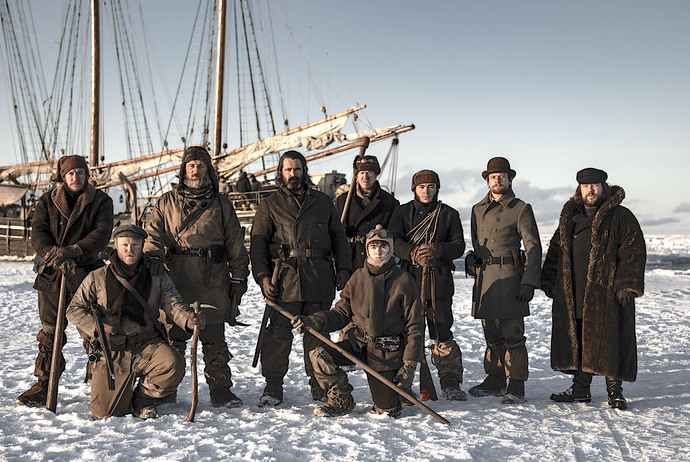 "To live is to suffer." It wasn't only Friedrich Nietzsche who believed that, but also director Andrew Haigh.
The North Water shows us a crew of 19th century whalers in the Arctic. Disgraced army surgeon Patrick Sumner (played by Jack O'Connell) has more than just the cold working against him—there's also a matter of murderers, polar bears, and opium withdrawal.
Colin Farrell and Stephen Graham star alongside him in this high-caliber British miniseries based on the 2016 novel by Ian McGuire. Get ready for five episodes of chewy, brutal, and nail-biting drama, where frostbite is the last thing on the characters' minds.
2. Fargo (2014)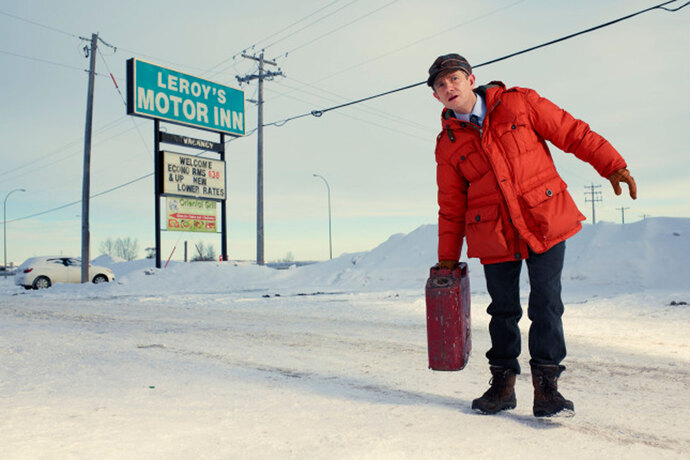 The Coen brothers' 1996 cult classic movie Fargo takes place in a frosty city of North Dakota—and so does the Fargo spin-off TV series.
Only the first season takes place in winter, but snow plays a huge role in its iconic mise-en-scène (which the film won an award for). The Fargo TV series is co-produced by the Coen brothers, which means their off-beat style of black comedy in kept in tact.
Made by Noah Hawley, Fargo opens with a cowardly insurance dealer (played by Martin Freeman) who gets inadvertently involved with a hitman (played by Billy Bob Thornton).
1. Game of Thrones (2011)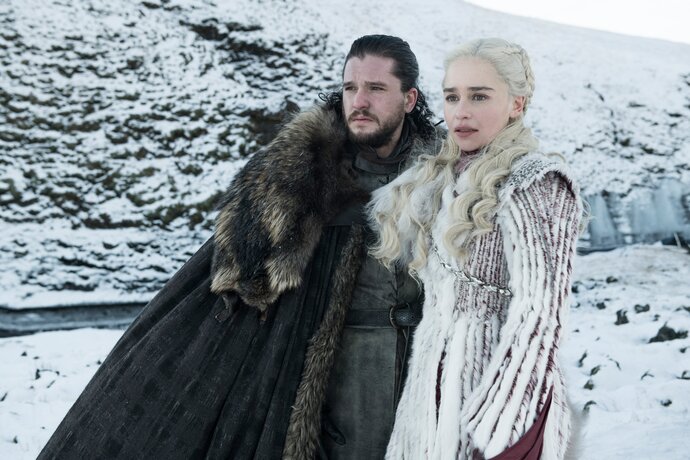 You're probably familiar with this show already. Sure, much of Game of Thrones takes place in plush royal gardens and outstretched plains, but the frigid North plays a key part in the story.
As one of the main Seven Kingdoms struggling for power and independence, the North—which includes the Night's Watch, an heir to the throne, and a towering wall of ice that stands more than 700 feet tall— acts as the very heart of the show.
Based on A Song of Ice and Fire by George R. R. Martin, seven of the eight seasons were adored by fans and critics, featuring myriad characters and plots that weave in and out across a fantasy world that's not unlike Middle Earth.