Who doesn't love a good period drama? I love them to death, especially when they're in the long format of a television series.
To be transported back to a time when knights, gangsters, queens, or soldiers ruled their respective worlds undistracted by technology? It's a wonderful way to escape the mundanities of modern life.
Lucky for us, TV has tons of worthwhile period dramas. From the Tudor royal courts and Victorian London to the American Civil War or even 19th century sailors, here are the best period drama series of all time!
20. Reign (2013)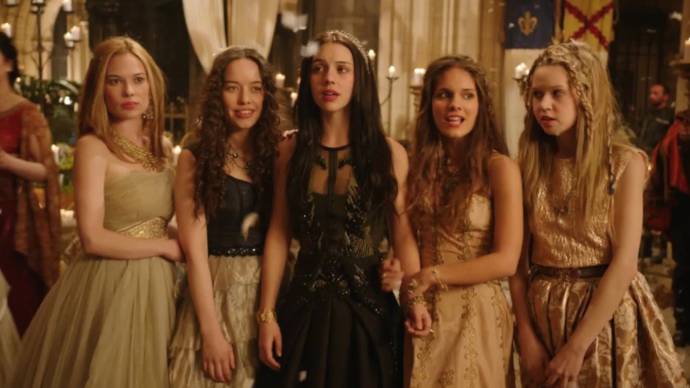 The British and French monarchies have many famous names that spring out from their shared histories of war, crowns, and plots.
Reign focuses on the legendary Mary Queen of Scots, played by Adelaide Kane amongst a cast list as long as your arm.
Mary is the only real factual part about the show, which prides itself on its historical fantasy fun. Just try to block out the wardrobe inaccuracies and enjoy the royal ride for what it is!
19. Gentleman Jack (2019)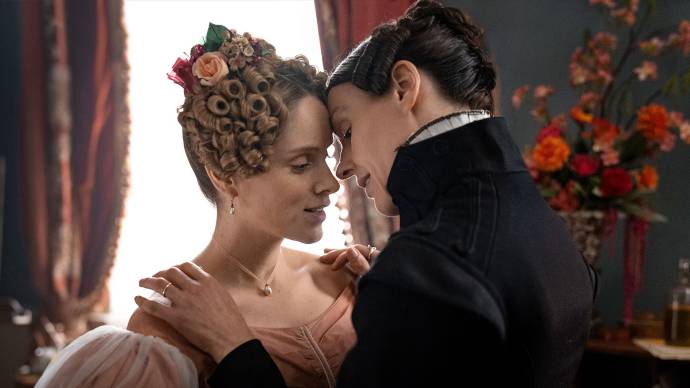 Sally Wainwright is the creator behind this BBC historical drama series that centers on Anne Lister, the "first modern lesbian."
Today, her symbolic marriage to Ann Walker at the Holy Trinity Church in York is held as a sort of shrine for lesbian marriage in Britain.
We know all of this from Lister's famous diaries, which Wainwright adapted into this smart and flirtatious TV show that breaks the fourth wall in all kinds of fun, Fleabag-style ways.
18. The Tudors (2007)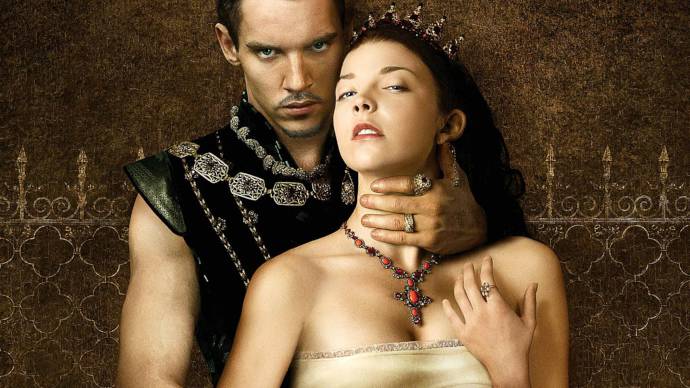 The fall of the Stuarts gave way to the Tudor era, which Michael Hirst explores in this fictionalized version of royal history.
The Tudors unravels under the rule of the era's most famous king: Henry VIII, portrayed by Jonathan Rhys Meyers (which all takes place before Henry got his signature belly).
The Tudors frequently toes the lines of erotica as it portrays itself as a simultaneously brutal yet sensual period drama series that successfully draws you in right from the offset.
17. Belgravia (2020)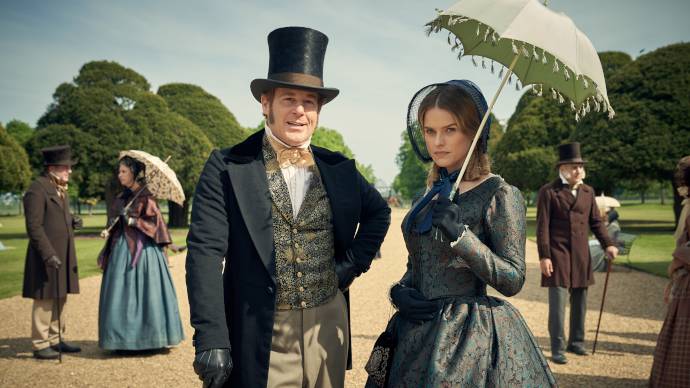 Did you know that the production team for Belgravia is the same one from the great Downton Abbey? That's reason enough to tune in.
But even better is the fact that the biggest complaint from critics when it came to Belgravia was that it was too short. We want more!
Directed by John Alexander, Belgravia is adapted from Julian Fellowes's 2016 novel and takes place in the London district of Belgravia, two days before the infamous Battle of Waterloo (1815).
16. The Gilded Age (2022)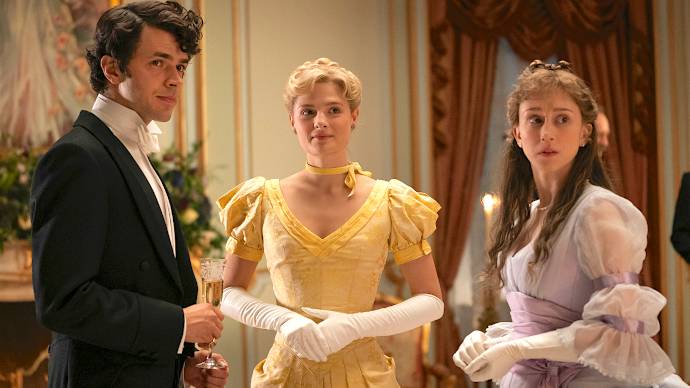 "The Gilded Age" refers to the period of US industrialization between 1877 and 1896, which was an era seemingly trimmed with gold (for some, anyway).
The look of HBO's golden period drama The Gilded Age certainly reflects its nickname, praised for its gorgeous wardrobes and set designs.
Period drama expert Julian Fellowes—a name you're going to see often on this list—wrote this one, which takes us to the "new money" families of New York City's social scene of the era.
15. Sanditon (2019)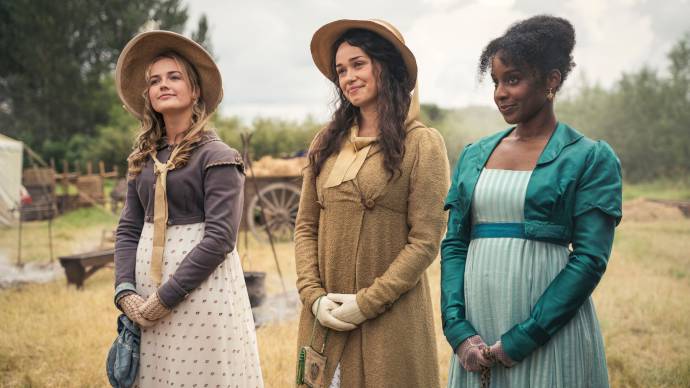 Sanditon exercised some artistic license when bringing Jane Austen's 1817 manuscript to screen—mainly because it's unfinished!
The show follows the original plot of a naïve new girl in town called Charlotte (played by Rose Williams), who finds out all the secrets of Sanditon's seaside villagers.
It then branches into a queer love story that's not afraid to explore the characters' intimate lives (unlike Austen's conservative novel).
14. The Great (2020)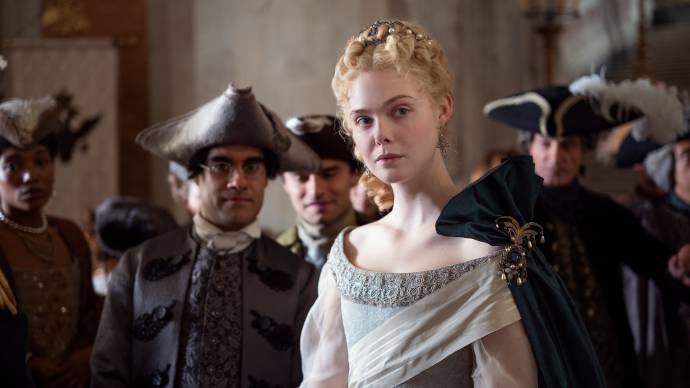 If you watched and enjoyed The Favourite (2018), be sure to check out The Great because creator Tony McNamara had his hands in both!
Dubbed by Hulu as an "anti-historical" biography of Catherine the Great, The Great: An Almost Entirely Untrue Story opts for fun over facts.
Set towards the end of the Age of Enlightenment, The Great stars Elle Fanning and Nicholas Hoult as the polar-opposite royal couple who have differing opinions on nearly everything.
13. The Alienist (2018)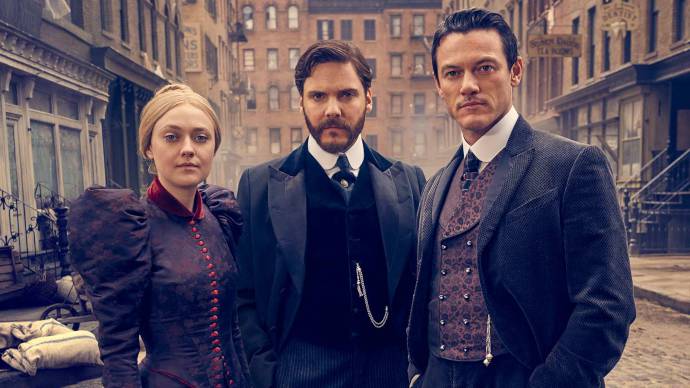 Before Elle Fanning was playing a great Russian empress in The Great, her sister Dakota Fanning was defying gender roles in 19th century New York in The Alienist.
Sara Howard (played by Dakota Fanning) is the first woman to join the NYPD, forming a misfit trio of alternative detectives alongside a physiatrist (played by Daniel Brühl) and a newspaper illustrator (played by Luke Evans).
The Alienist is a gorgeously designed, tense thriller that's perfect for any fan of murder mysteries and/or historical fiction!
12. Ripper Street (2012)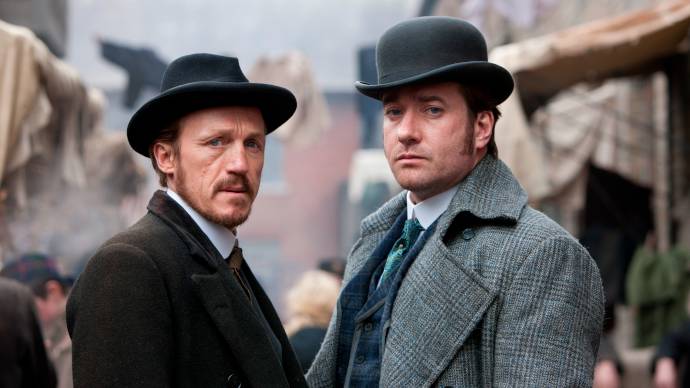 While the US was experiencing its Gilded Age, England was having its own famous industrial boom during the Victorian era.
Many TV shows love the smoky Victorian London setting, and Ripper Street is absolutely one of them.
The show centers on Detective Inspector Edmund Reid (played by Matthew Macfadyen) who's investigating London's most grisly and legendary serial killer: Jack the Ripper.
Reid and his team go on to inspect all sorts of creepy and curious crimes over the five seasons, but as interesting as those stories can be, we're really just here for the amazing characters!
11. Taboo (2017)
Away from the romance and picnics of most period dramas, Taboo takes a look at the more savage side of 19th century London.
Death, corruption, and a scarred, tattoo-covered Tom Hardy pervades the dark drama. Hardy stars as a man who everyone believes to be dead—and, in some way, he is.
Tom Hardy wrote the script alongside his father Chips Hardy and Steven Knight (who also created two other shows on this list).
10. Great Expectations (2023)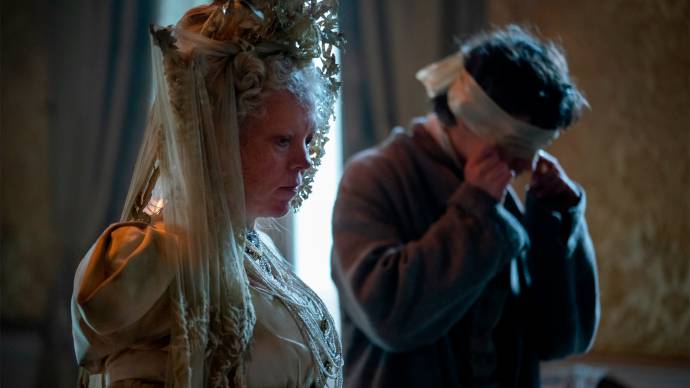 Steven Knight isn't afraid to explore taboos. In Great Expectations, Knight disgruntled some viewers by putting the classic Charles Dickens novel on opium (which is probably more accurate than the family-friendly book, considering the Opium Wars of the time).
Suicide, spanking, and sleeplessly smoking heroin make up the twisted world of Pip (played by Fionn Whitehead), who dreams of the big city only to find it a living nightmare...
9. Outlander (2014)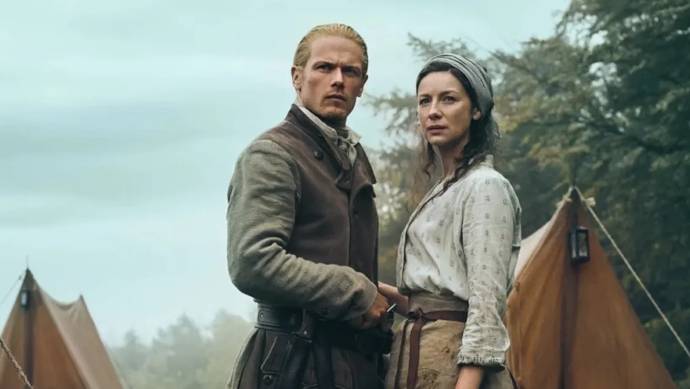 How about a period drama series with time travel? Adapted from Diana Gabaldon's fantasy novels, Outlander transports a WWII military nurse (played by Caitríona Balfe) back to 1743.
In that time period, she falls in love, gets entangled in the royal courts, and witnesses the Jacobite uprising with her own eyes.
She has a choice: stay in this new life with her new love (based on the real Clan Fraser of Lovat and portrayed by Sam Heughan) or find her way back home to a different kind of war.
8. War & Peace (2016)
Leo Tolstoy's 1867 novel War and Peace is one of the longest books in the world, but the BBC made it bite-sized with this miniseries, starring Paul Dano, Lily James, James Norton, Jack Lowden, and Jessie Buckley.
From a broad point-of-view, War & Peace is about Napoleon's invasion of Russia in 1812. However, it's told from the intimate perspectives of characters from differing backgrounds—all the way from the soldier to the aristocrat—and that's what makes it so fascinating.
7. Poldark (2015)
Looking for an epic romance TV series? One about the British viewpoint of the aftermath of the American Revolutionary War? With a chiseled Aidan Turner who's semi-naked in the sea? No wonder Poldark created such buzz upon release.
Co-star Heida Reed would later say that this obsession with Aidan Turner "undermined the whole show." And she's not wrong! Poldark has so much more to offer than Turner's chest.
Panoramic country views bring Winston Graham's novel vividly to life, in which a captain returns to Cornwall after experiencing war. It's charming, sweeping, haunting... everything you could want from a proper period drama series rooted in history.
6. The North Water (2021)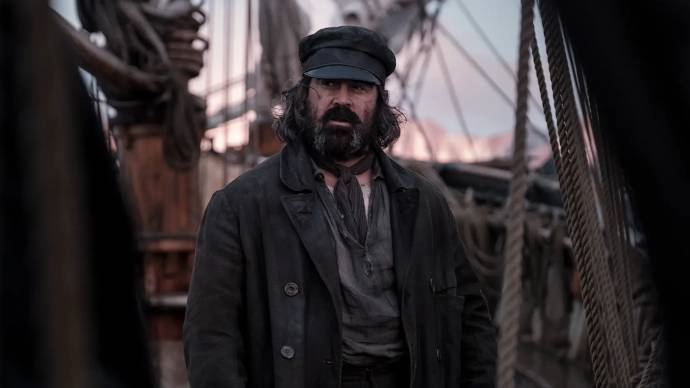 As the temperature begins to rise during the summer months, The North Water is the perfect period drama miniseries to binge—if only because watching it is enough to make you feel ice cold!
Adapted from Ian McGuire's gritty 2016 novel, this BBC miniseries shows us the harsh sailor life of the 1800s as a ship surgeon is thrown into a wicked battle of man versus nature versus crazy murderer.
Colin Farrell, Jack O'Connell, and Stephen Graham all deliver knockout performances that are as strong, sturdy, and captivating as their hard-shelled characters. Don't miss this one!
5. Bridgerton (2020)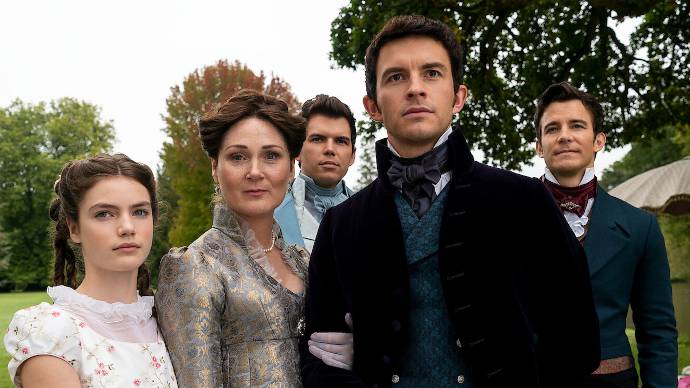 You can never really predict which new Netflix release is going to be the on to catch on and drum up all kinds of buzz. Surprisingly, in 2020, it was a Regency romance drama called Bridgerton that surpassed Netflix's existing record for series viewership.
Based on the novels by Julia Quinn, Bridgerton follows six siblings on their quests for love. The sparkly visuals and posh accents make the soap-like drama feel more sophisticated, but it's still easy enough to binge—and once you start, you just can't stop.
4. North and South (1985)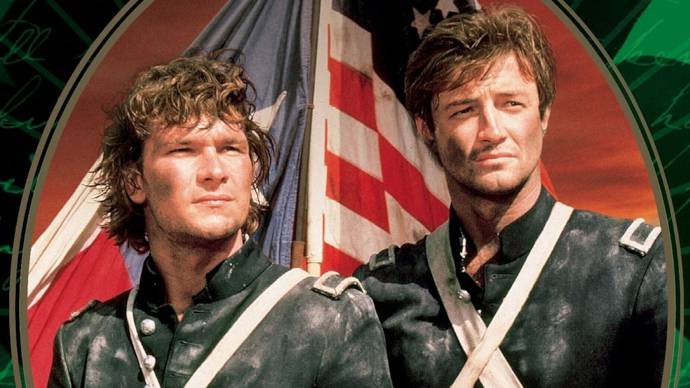 North and South is actually a trilogy of miniseries that depict the before, during, and aftermath of the American Civil War.
David L. Wolper does justice to John Jakes's novels by casting Patrick Swayze and James Read as two soldiers who share a friendship that endures every kind of trial—like fighting for different sides in war.
The ABC military drama shows us that, in the end, beneath all badges and beliefs, we're all just humans.
3. Pride & Prejudice (1995)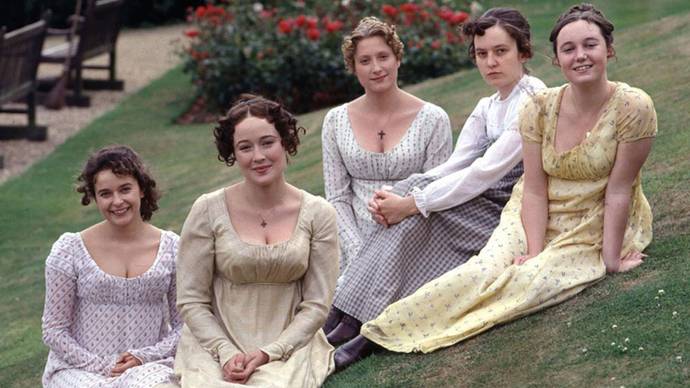 Pride & Prejudice was a landmark moment for British television, bragging a high-caliber cast that included Colin Firth (who starred as a parody version of Mr. Darcy in Bridget Jones's Diary six years later).
It's based on Jane Austen's most famous novel, first published in 1813 and featuring an early example of the hate-to-love plotline. (And if you enjoy this, consider giving Joe Wright's 2005 movie version a go!)
2. Peaky Blinders (2013)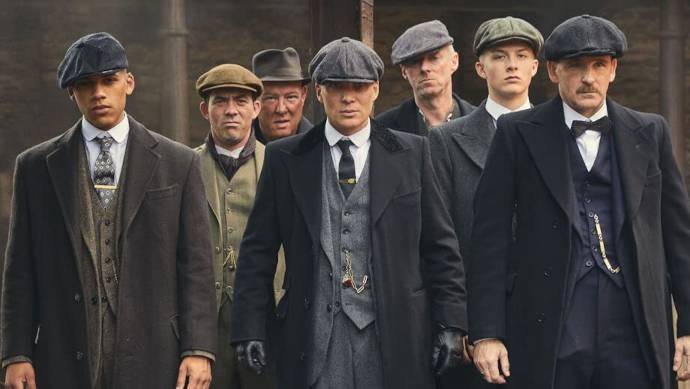 It's widely known that Peaky Blinders is based on a real razor gang that ran Birmingham in the late 19th century, but we doubt they were as cool as Tommy Shelby (played by Cillian Murphy) and his family.
If you can call criminal murderers cool, anyway.
Steven Knight's polished crime drama is simply the best that TV has to offer, starring a bunch of big names like Tom Hardy, Helen McCrory, Adrien Brody, Sam Claflin, Anya Taylor-Joy, and Sam Neill.
1. Downton Abbey (2010)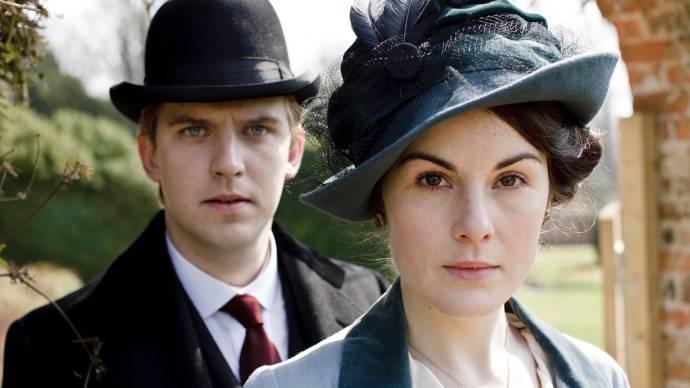 Downton Abbey isn't just the emblem of British television—it's the highest critically rated TV show of all time.
From its stately, cozy tone, you'd never guess that Downton Abbey was set in the same time period as the vicious Peaky Blinders!
But alas, this slow-burning melodrama uncoils across six seasons, five Christmas specials, and two movies that all take place in early 20th century Britain.
It was a time of severe divide between the classes, made physical with the upstairs and downstairs nature of the Downton Abbey estate.