Ever since House of Cards—the very first Netflix Original series—took the world by storm when it released in 2013, Netflix has become a giant series-producing factory.
In the past few years, Netflix has commissioned more and more original series, expanding production and stretching the limits of their budget. Yet despite having a head start, Netflix is slowly losing ground to competing services like Disney+, Peacock, and Amazon Prime Video.
And that just puts more pressure for more original series.
Everybody already knows about the big Netflix Original series like The Witcher and Stranger Things, but there are so many others that flew under the radar and remain criminally underappreciated.
Isn't it time to revisit the ones you missed? Here are some of the best Netflix Original series you might have overlooked.
15. Godless (2017)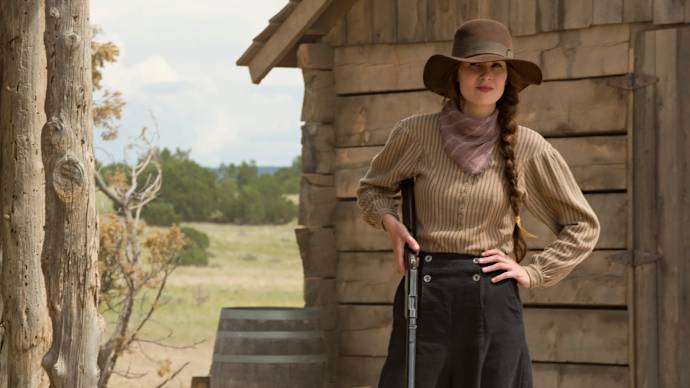 Godless was a big series for Netflix, there's no doubt about that. The production design and feel of this miniseries showed audiences that serious money had been spent here.
The great shame about Godless is that it was supposed to be the Western series that made Westerns cool again. With multi-talented Oscar-nominated creator Scott Frank at the helm, along with the incredible cast, Godless should've been special for Netflix.
However, it wasn't the hit it should've been. The writing, the direction, the performances by Jack O'Connell, Michelle Dockery, and Jeff Daniels were great—but, for whatever reason, it wasn't an Umbrella Academy-sized success for Netflix.
14. Love, Death & Robots (2019)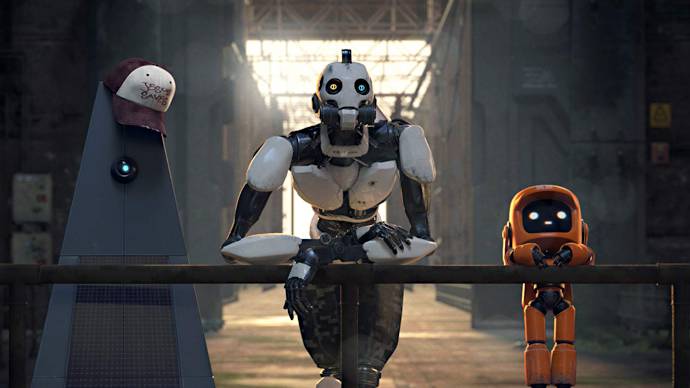 It's hard to look at Love, Death & Robots in the same context as the other series on this list, primarily because it's an anthology of short films rather than one cohesive story.
Love, Death & Robots is entirely animated, but animated by different teams for each short project. Netflix simply provides the anthology format so they can share their shorts as one.
David Fincher and Tim Miller are the masterminds behind the series and are the ones responsible for bringing all of these stories together. If you're in the mood for seeing a hodgepodge of animated sci-fi stories, Love, Death & Robots is as good as it gets.
13. The Chef Show (2019)
The feel-good movie Chef was a huge hit that took in $48 million against its budget of $11 million. So, when director Jon Favreau pitched this spin-off series where he and Roy Choi (the chef who taught him for the film) go around and learn about food...
...of course, Netflix said yes!
The Chef Show is fun and informative as its hosts look at all different kinds of cuisine from all over the world. The series is already on its second season and it's a great watch for foodies who want an easygoing look at the world of cooking.
Both Roy Choi and Jon Favreau are delightful on the show, and they bring along some great guests to help them cook sometimes. The likes of Robert Downey Jr., Bill Burr, Gwyneth Paltrow, Tom Holland, and Robert Rodriguez have all made appearances.
12. Bonding (2018)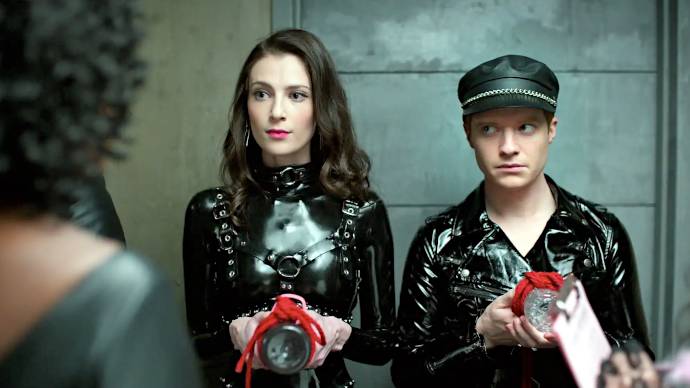 Bonding is a series that was made for a more niche audience. Obviously, a show about two friends who work together in sexual humiliation is never going to be a massive success. Netflix knew that.
That said, Bonding is wickedly funny and smartly written without leaving anything out. It isn't a show purely based on the concept of BDSM and the underground world of sexual nuances. Rather, it's about liberation, coming to terms with oneself, and paying the rent.
For those who are skeptical, Bonding is a massively underrated romp—and it comes in fast-paced 20-minute episodes. Perfect if you're in need of something quick to watch every once in a while.
11. Love (2016)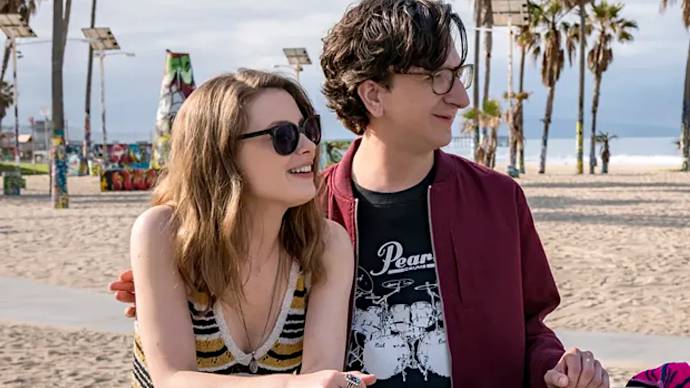 Love was a modest hit for Netflix, though many ended up ignoring it because it appeared to be a simple elongated romantic comedy about two opposites who fall in love.
But Love is more than that. It's a hard look at the realities of 21st century relationships, sexual desires, and drug and alcohol abuse.
Both Gillian Jacobs and Paul Rust are fantastic in the series. They really bring Mickey and Gus to life as two insecure people who find comfort in one another—and who ultimately want to be loved for who they are inside, not for the social masks they put on.
10. Derek (2012)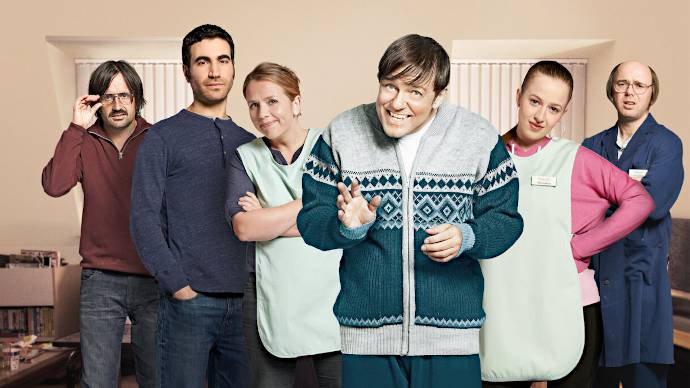 Ricky Gervais normally concentrates on big laughs with a dash of emotion, but he totally flips the script with Derek.
The premise of the show revolves around Derek Noakes, an autistic man who works at a nursing home for the elderly and often tries to find the best in any situation he and his friends find themselves in.
Derek does a wonderful job of highlighting the struggles of those who look after the elderly and the hard decisions they have to make every day to ensure the best care for the residents.
It's this empathetic tone that strikes a chord with those who love the series, and it was proof that Ricky Gervais really does have a heart beneath all the usual biting satire.
9. Disenchantment (2018)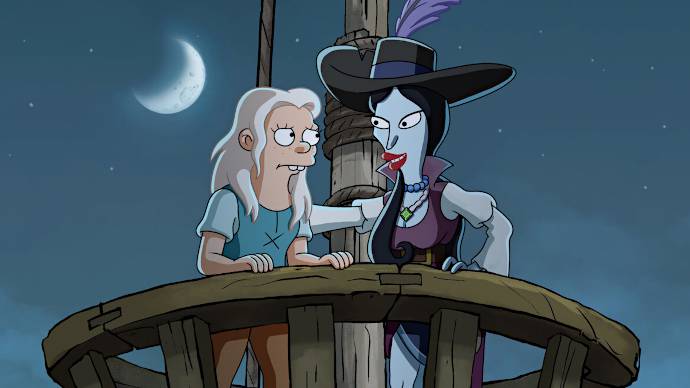 Matt Groening will always be the man who forever changed the landscape of TV with The Simpsons. His place in TV history has been assured for almost 30 years now.
So, when Netflix announced a new Netflix Original series in collaboration with Matt Groening, there was excitement.
Disenchantment is about a young Princess named Tiabeanie and her drunken antics through Dreamland. Along with her personal demon (Luci) and her Elf buddy (Elfo), they go on hilarious adventures through the mythical kingdom.
The show is actually very good and has been a modest success for Netflix, though not the animated hit that many thought it would be.
8. American Vandal (2017)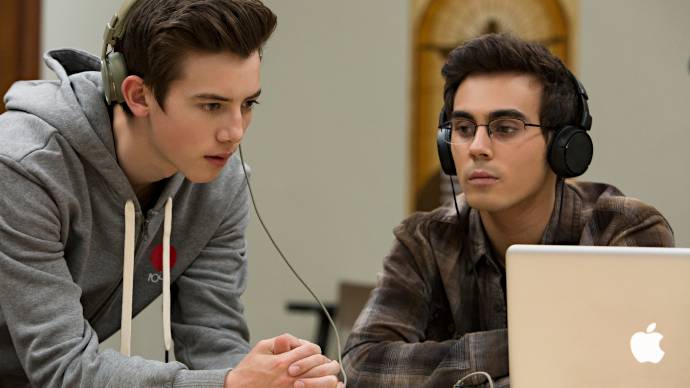 American Vandal is a mockumentary TV series that parodies true crime shows like Making a Murderer. Rather than focusing on a heinous crime, American Vandal centers on a not-so-serious act of vandalism at a high school and two students who want to find the truth.
Funny enough, the mystery behind the vandalism is crafted in a way that hooks you despite its silly premise, and the narrative unfolds much in the same way that real true crime series do. It's a parody that executes just as well as what it's parodying.
Fans of true crime will certainly laugh at how American Vandal pokes fun at the genre, but you don't need to be a fan to enjoy it.
7. Maid (2021)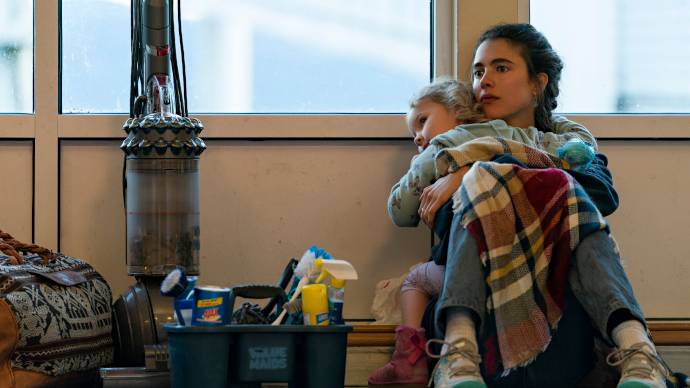 Maid is a memoir-inspired Netflix miniseries about a young mother who's caught in an abusive relationship and her attempts to leave that relationship by becoming a housemaid.
Of course, leaving isn't easy because there are very few social structures in place to help people in her position, and the few programs that do exist are plagued in red tape and other obstacles.
Maid is a tough but heartfelt look at why women trapped in abusive relationships often find themselves stuck, even despite efforts to live a better life. However, there are moments of hope throughout the series that prevent it from being pure pain and tragedy.
6. I Am Not Okay With This (2020)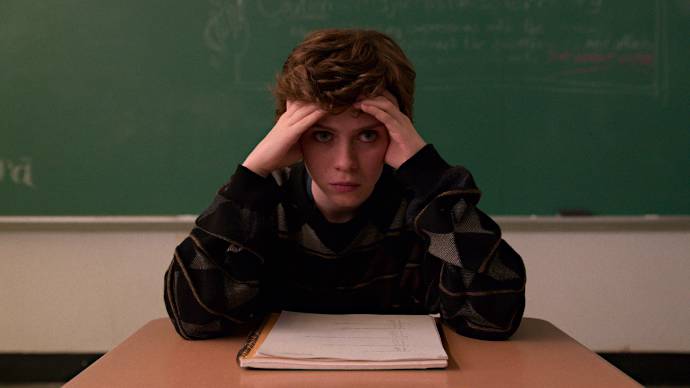 Brutally cancelled after just one season, I Am Not Okay With This had a fantastic first outing that showed real promise.
It follows a high school student named Sydney who, after losing her father, realizes that she can control things with her mind. Though her emotions often get the better of her, she tries to control her abilities while being secretly watched by a mysterious figure.
The show was initially renewed for a second season, but then canceled following complications caused by the global crisis. While there may not be any future for Sydney on Netflix, there is still hope among fans that it will return on another service.
5. Sunderland 'Til I Die (2018)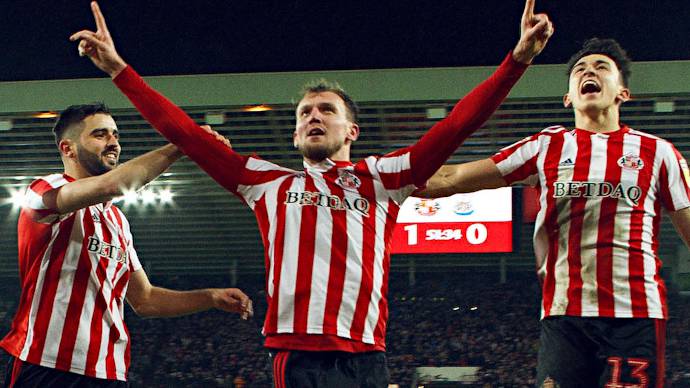 As far as soccer documentaries are concerned, Sunderland 'Til I Die sets the gold standard. It follows the North-East English football team Sunderland AFC as they aim to have a successful season, while navigating the pitfalls of failure and the modern game.
Sunderland 'Til I Die has everything: heartbreak, drama, intrigue, shifty villains and more. Few shows offer the same harsh realities of sports as this one does, making it one of the more unique Netflix Original series.
The series' main competition comes from Amazon Prime and their own documentaries on major sports teams, though none of those went as deep into the culture of the club as Netflix did at Sunderland.
4. Maniac (2018)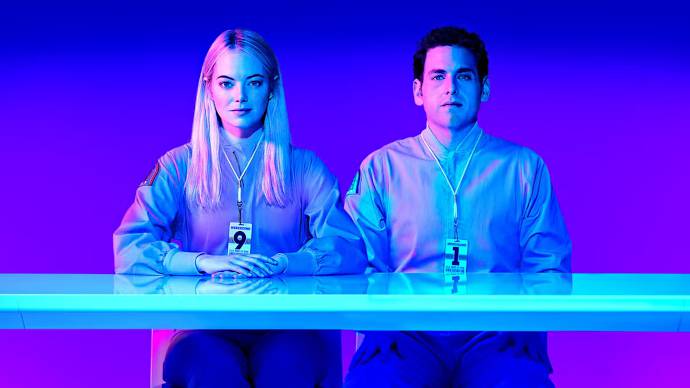 When Netflix announced that Emma Stone and Jonah Hill would be getting together for the first time since Superbad, this isn't exactly the show that most people had in mind—but people loved it.
Maniac revolves around two depressed people who volunteer for a drug trial and end up becoming connected during the experimental testing. It's a fascinating journey through their shared subconscious, which is equally funny and disturbing at times.
Just don't expect an out-and-out comedy going into this one. It's a drama, and a seriously good one. The creative team and the cast are excellent all around, and you'll get to see new sides of both Emma Stone and Jonah Hill in this Netflix Original series.
3. The Queen's Gambit (2020)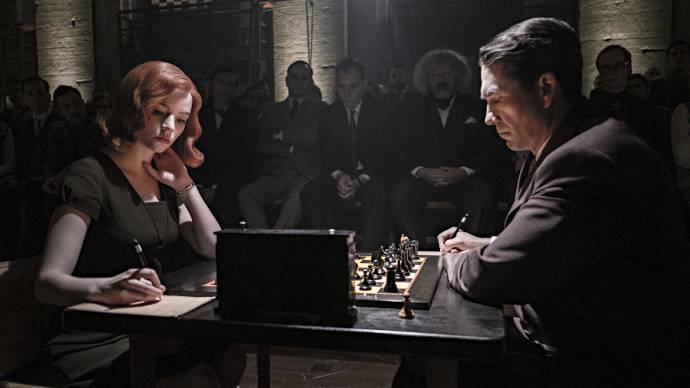 The Queen's Gambit went viral when it released in 2020, but you might not have seen it despite its popularity and it may have slipped from your mind since. If that's the case, definitely go back and check it out.
This period miniseries centers on an orphaned young girl who's brilliant and excels at chess, which comes with its challenges given how the game is dominated by older men. She also suffers an additional setback in the form of drug and alcohol addiction.
The Queen's Gambit is just a beautiful piece of television with a top-class performance by Anya Taylor-Joy. It's certainly one of the best shows to come out on Netflix to this day.
2. Murderville (2022)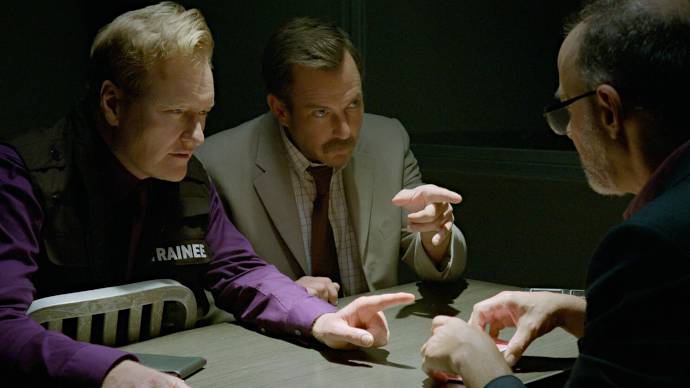 Netflix's Murderville is part game show, part improvisational comedy with a simple premise: each episode features a celebrity guest who serves as partner to Will Arnett's Terry Seattle as they go about solving a murder case via clues and interviews.
Here's the catch: the celebrity guest has no script and absolutely no idea what's in store for the episode, which forces them to improvise and go along with whatever shenanigans they encounter.
By episode's end, the celebrity guest must use all the gathered clues to correctly deduce which suspect is the murderer, and viewers can play along to solve the puzzle.
The unique mixture of improvised scenes and murdery mystery make for a highly entertaining watch, resulting in one of Netflix's best conceived TV show ideas to date.
1. Arcane (2021)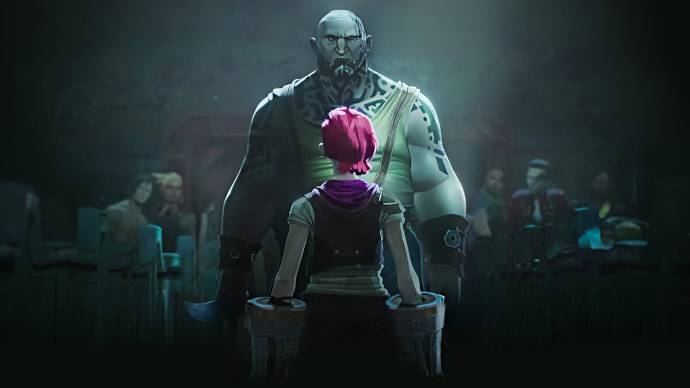 Arcane may be based on a video game (League of Legends), but that doesn't mean you need any experience with that game to enjoy this series. The show is elegantly crafted, even for non-gamers.
Divided into three parts—each composed of three episodes—Arcane tells the story of orphaned sisters Vi and Powder as they navigate the seedy underbelly that lies beneath the utopian city of Piltover.
Several aspects make Arcane a clear contender for best animated series ever made, including its incredible animation, in-depth worldbuilding, complex characters and relationships, and phenomenal editing. There's really never been another TV experience like this one.