Horror is a genre that's primarily experienced through books and movies, but in recent years we've seen horror make its way to television in a big way, all thanks to several high-quality series.
With so many great horror TV shows to enjoy, there's never been a better time for horror fanatics. Here are our picks for the best horror TV shows that exemplify how great the genre can be on the small screen.
15. Midnight Mass (2021)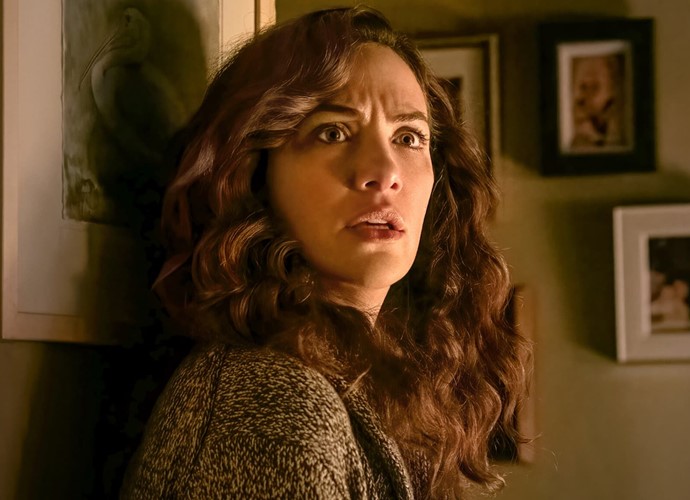 If you're a horror fan, you already know the maestro of modern-day horror: Mike Flanagan. From one hit horror project to the next, he's been turning heads ever since he debuted with Absentia in 2011.
Midnight Mass began as a fictional novel that was being written in-world by the protagonist of Flanagan's 2016 thriller film Hush. That story led to this gothic tale of a mysterious priest who arrives on an island with a community that's stirring towards supernatural chaos.
It's a slow burn that ramps up to a horrifying revelation, cementing Midnight Mass as one of Flanagan's major achievements. Best to strengthen your faith before diving into the darkness of Midnight Mass.
14. Masters of Horror (2005)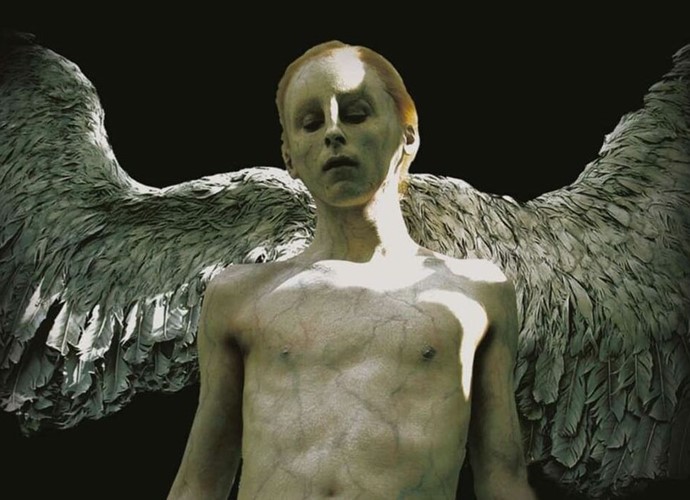 Horror TV shows often come in anthology format, so expect to see a lot of them on this list—the first of them being Masters of Horror.
Imagine being the biggest horror movie fan and getting the privilege to gather several horror maestros to work on one big package. That's the premise of this show, facilitated by Mick Garris.
Every episode is helmed by a different famous horror filmmaker, including the likes of Joe Dante, John Landis, Dario Argento, and Tobe Hooper. But for me, the darkest and craziest episode is "Cigarette Burns" by the one and only John Carpenter.
13. Black Summer (2019)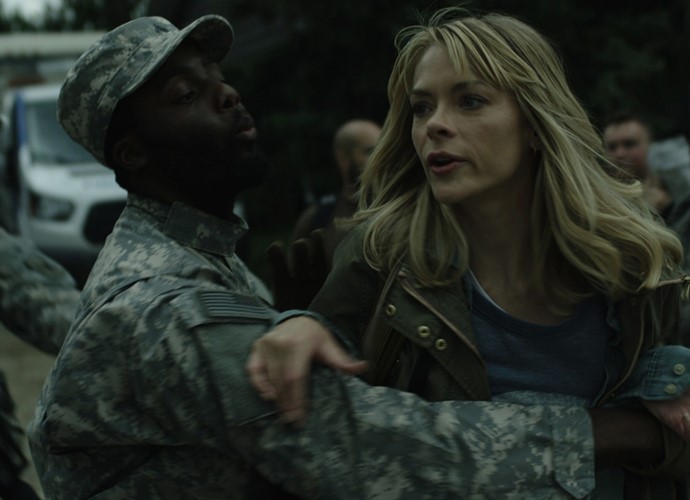 Black Summer may have flown under the radar, but it's good enough to ensure that The Walking Dead isn't the only zombie apocalypse horror TV show on this list.
Diehard fans of zombie horror might remember that Syfy released a show called Z Nation back in 2014, which started three years into an apocalypse. Black Summer is a spin-off that centers on a mother in search of her daughter during the first weeks of that same apocalypse.
This one's pretty different from your usual zombie shows. Instead of having to survive in a ravaged world, the characters of Black Summer are figuring out what's happening at the same time as us viewers.
12. The Walking Dead (2010)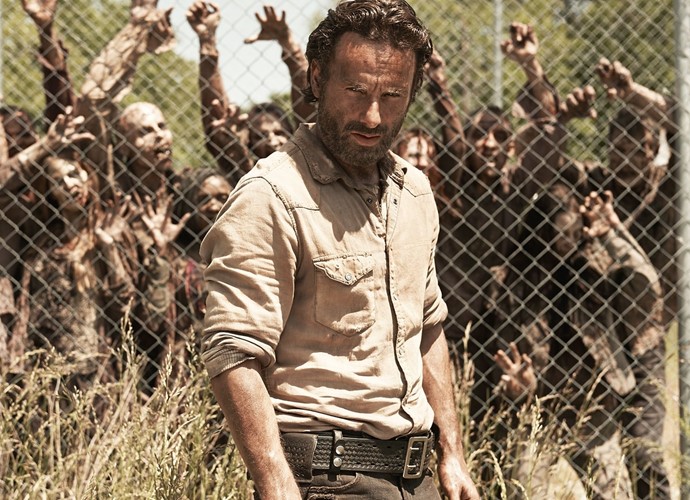 The Walking Dead is, strangely enough, a difficult show to write about. It's flawed enough that one could reasonably exclude it from any list of great horror series, but so influential that skipping over it feels wrong.
This messy show has certainly had its ups and downs. The first season is fantastic, the middle seasons are slogs punctuated by occasionally great episodes, and the final two seasons generally turned things around.
It's hard to think of another show that burned through as many showrunners as this one did, and that was part of the problem. But if you have tolerance for uneven quality and lots of time, The Walking Dead has plenty of highlights that make the journey worthwhile—eventually.
11. Castle Rock (2018)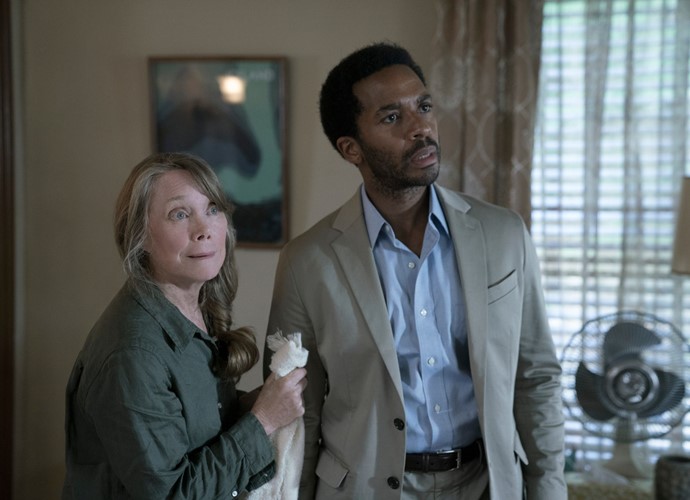 Prepare to take a journey to the town of Castle Rock, Maine in this horror anthology series. Castle Rock is based on the stories of horror mastermind Stephen King, so you know the core of the show is good.
If you're a fan of King's style, Castle Rock was designed with you in mind. You'll find the vast, sprawling scale of his worldbuilding blended with the intimate nature of his character studies, who all live in this fictional town that feels as much like a character itself as anyone else.
Sadly, Hulu canceled the show after two seasons, but don't let that deter you. Each season tells its own self-contained story with its own satisfying conclusion, even if there are a few loose threads at the end.
10. Creepshow (2019)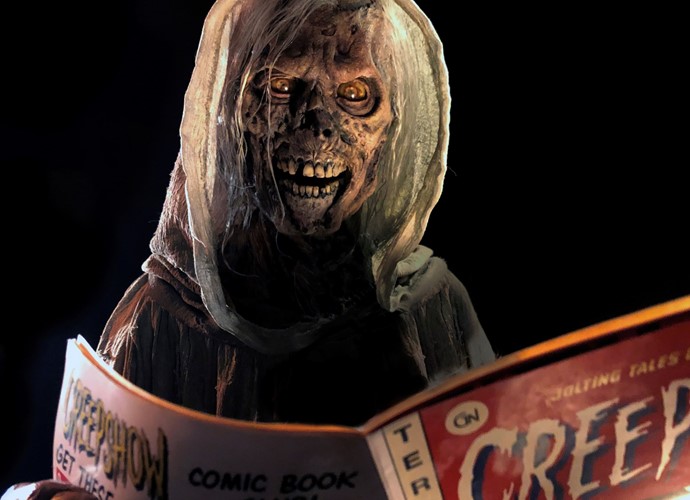 Serving as a reboot of the horror anthology film of the same name from 1982, Creepshow is a phenomenal take on the original premise: The Creep weaves tales that are based on the Creepshow comics.
So far, there have been four seasons released, with each season consisting of a handful of lovingly crafted episodes. And despite being produced by Shudder, there are ways to watch it without a Shudder subscription.
This is one of the many great horror shows that likely flew under your radar, so if you've never even heard of Creepshow, go check it out!
9. Penny Dreadful (2014)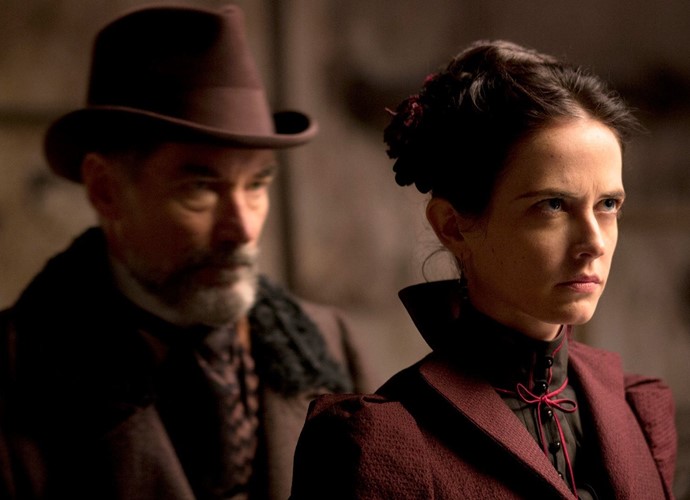 "Penny dreadfuls" were 19th century pocket books known for featuring gothic stories with garish themes. They were basically tailor-made to be adapted into movies and TV shows, and that's exactly what we get with the cult Showtime series Penny Dreadful.
The crux of Penny Dreadful centers on the exploits of four rogue figures who must stop supernatural threats in London—threats that stem from classic British horror literature.
Despite a slow start overall, the bleak aura, the grotesque imagery, and the haunting performances of the cast (especially by Eva Green as Ives) are what make Penny Dreadful unforgettable.
8. Hannibal (2013)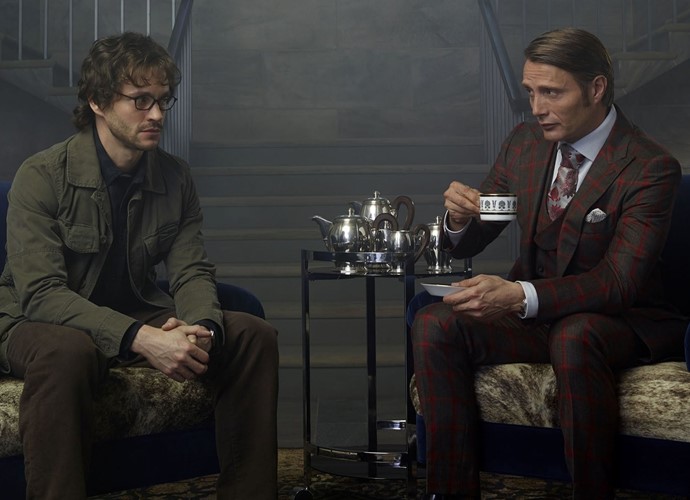 Hannibal Lecter is one of the most iconic characters in the horror genre, first introduced by author Thomas Harris in his novel Red Dragon but popularized by his appearance in the film The Silence of the Lambs.
But if there's one on-screen performance of Hannibal Lecter that could rival Anthony Hopkins in The Silence of the Lambs, it'd be the dapper Mads Mikkelsen who brings an otherworldly quality to him.
The NBC series Hannibal gave us a charismatic take on the cannibalistic forensic psychiatrist who works with the FBI but always remains one step ahead of everyone as he kills his victims.
Impressively dark and horrific—especially for a network TV show—Hannibal is a hauntingly beautiful series that isn't just a chilling piece of horror TV but one of the greatest shows ever made, period.
7. Alfred Hitchcock Presents (1955)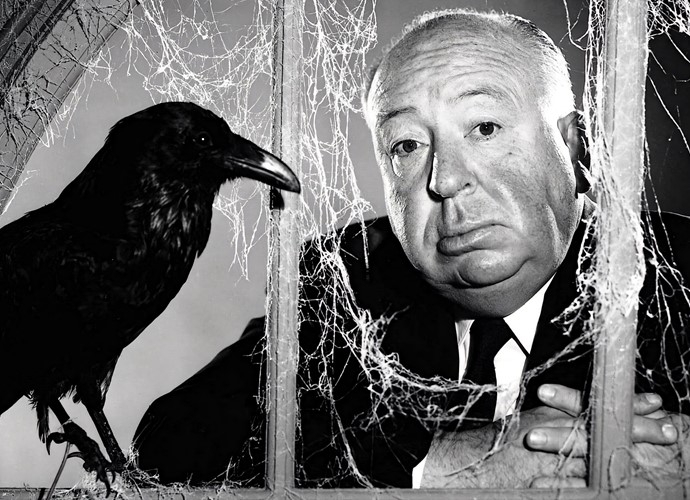 The master of suspense himself Alfred Hitchcock gave us his own take on horror back when radio drama-inspired anthologies were taking over television. With Alfred Hitchcock Presents, the man got his own share of airtime to unleash his stories for a wider audience.
Perhaps the most popular aspect of this anthology show was the opening sequence, which had Hitchcock's famous silhouette and his memorable greeting of "Good evening." Even so, the episodes themselves were equally intriguing and haunting.
I recommend starting with "Man from the South" (the 15th episode of the 5th season), based on Roald Dahl's frequently adapted short story, this time starring Steve McQueen and Peter Lorre.
6. The Haunting of Hill House (2018)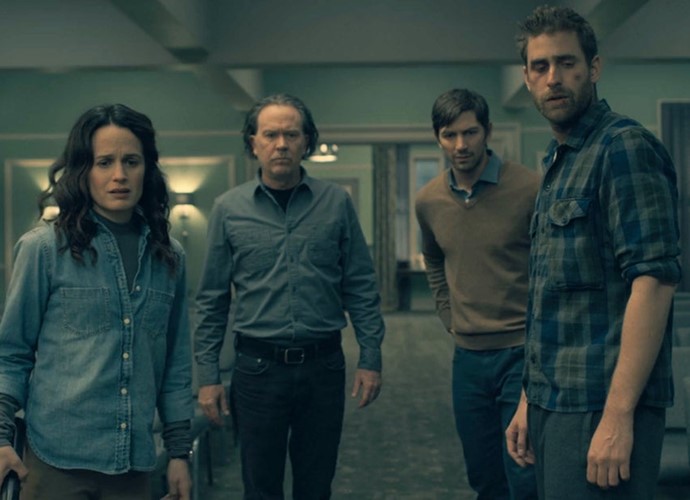 The Haunting of Hill House, which is loosely based on Shirley Jackson's 1959 novel of the same name, takes place across two separate timelines and effectively weaves together flashbacks with the present.
In the present, the five siblings of the Crain family are now adults living their lives, but they're all still haunted by the supernatural events that happened at Hill House when they were children.
This Netflix Original was a surprise hit when it released in 2018, and it's still one of the most intense horror TV series ever made. With unanimous praise from critics and viewers, you really need to watch The Haunting of Hill House if you haven't already for whatever reason!
5. American Horror Story (2011)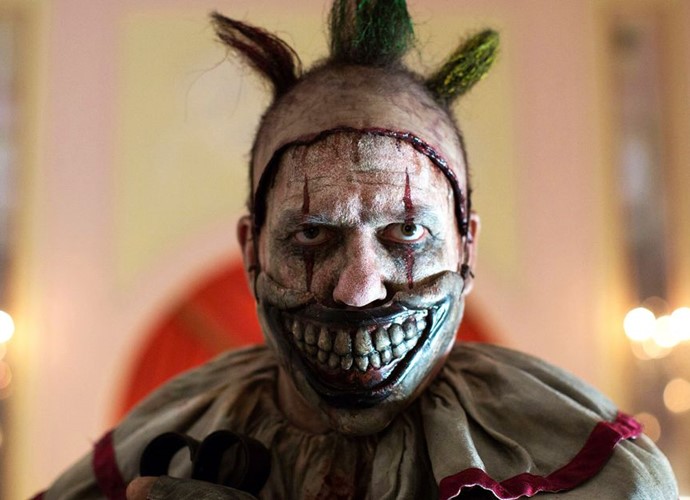 Anthology TV series have been around for a while, but American Horror Story (along with Black Mirror, which released in the same year) revitalized the format with its brilliant modern spin.
Don't let the season count scare you away! Part of what makes FX's American Horror Story so great is that each season is entirely self-contained—so any season can be watched without knowledge of the other seasons—and the show is genuinely scary.
If you aren't going to watch all of them, I recommend sticking with the best seasons: Murder House (Season 1), Asylum (Season 2), Coven (Season 3), Hotel (Season 5), and Cult (Season 7).
4. Stranger Things (2016)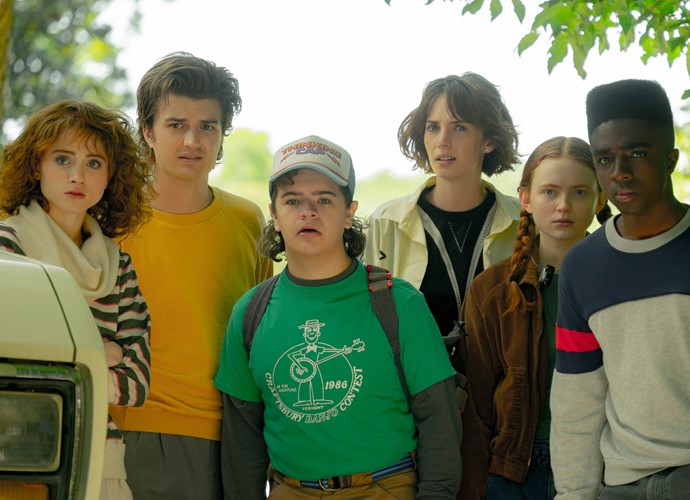 Set in the 1980s, Stranger Things centers on a fictional town that's experiencing supernatural phenomena caused by the opening of an alternate dimension known as the Upside Down.
There are many elements that come together to make Stranger Things so popular, but one of the most important bits is that this show understands that true horror is rooted in character.
Even without blood, gore, and violence, Stranger Things is creepy and horrifying because it gets us invested in the people of Hawkins, Indiana. The nostalgic overlay is just the cherry on top.
Stranger Things is an unconventional horror show, one that's palatable to those who don't normally like horror yet compelling enough and well-executed enough for horror fans to enjoy.
3. The X-Files (1993)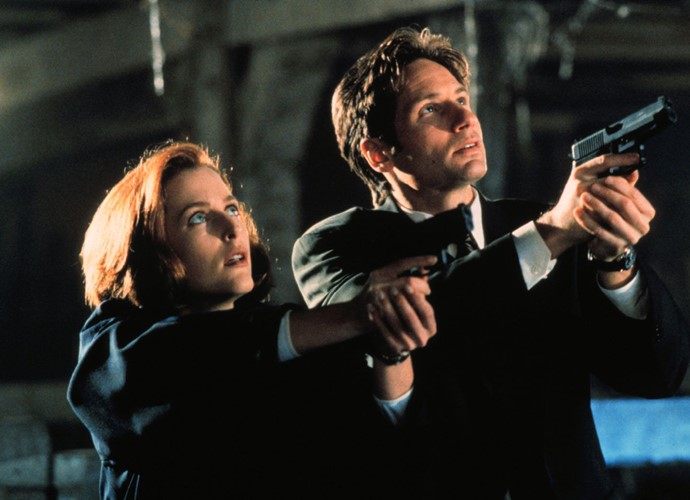 Who can hear the eerie theme of The X-Files and not think of scary conspiracy theories? That's how iconic this sci-fi series still is.
The X-Files taps into our hidden paranoia of unknown phenomena, from extraterrestrial entities to supernatural beings. Whenever Fox Mulder and Dana Scully are on a case, we're treated to spine-tingling mysteries and the fear that shadowy figures are in the background.
The many hallmarks of this legendary series include Scully's skepticism over Mulder's beliefs, the tempting secrets that Skinner might have hidden, the black oil, and the Cigarette Smoking Man.
2. Twin Peaks (1990)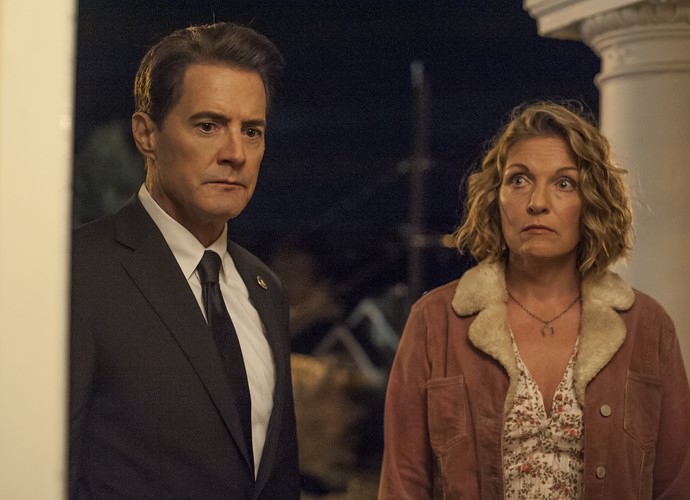 Nothing can top the surrealism of David Lynch, not even on television. This cult classic murder mystery that stalled in the 90s was resurrected in 2017 and reminded us of the power of serial horror.
Twin Peaks is unlike any other show you've seen. A blend of police procedural and supernatural drama, this strange story takes you on a distorted journey that has no answers but truths about the reality of Americana. Brace for all kinds of Lynchian imagery.
The first two seasons that aired in the 90s have their share of creepy yet campy terror, while the third season in 2017 (also called Twin Peaks: The Return) is pure chaotic horror.
1. The Twilight Zone (1959)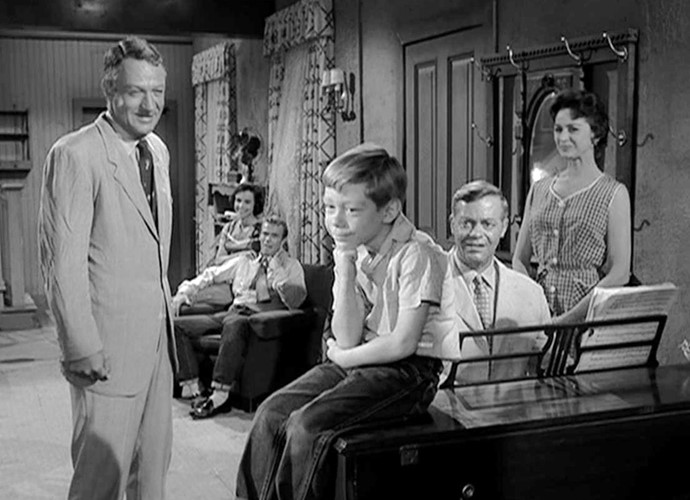 Here we have the horror anthology to end all horror anthologies. The Twilight Zone started as a push by Rod Serling for more think pieces on television. Between drama, fantasy, and horror, his stories serve as timeless analogies that span from one generation to the next.
Episodes like "To Serve Man," "Time Enough at Last," and "Walking Distance" will prepare you for true horror classics like "Living Doll," "The After Hours," "It's a Good Life," and "Nightmare at 20,000 Feet."
Though the show has been rebooted three times over the years, the original series will never be topped—and it just goes to show the power of Rod Serling to turn stories into haunting cautionary tales that'll leave you stunned and trapped... in the twilight zone.