Fantasy is one of the more interesting K-drama genres, featuring out-of-this-world elements like magic, reincarnation, history come to life, or even characters being taken to another world.
Sometimes, fantasy Korean drama series can cross over into other genres as will, like horror with undead and ghostly figures.
When done right, fantasy can make a Korean drama series feel unique in its approach as it blends other elements—like action and romance—into the main plot and character development.
Here are some of the best fantasy Korean drama series with supernatural elements that all K-drama fans should watch!
Related: Must-Watch K-Dramas on Netflix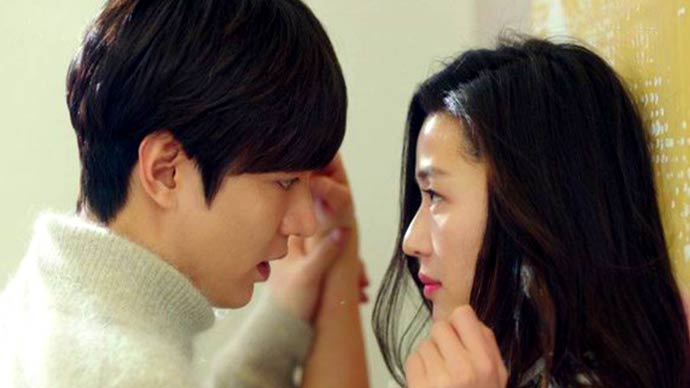 The Legend of the Blue Sea brings a unique twist on timelines and mermaids. It's the story of a mermaid (played by Jun Ji-hyun) who falls in love with a man (played by Lee Min-ho), doing everything just to be with him—even if it costs her life.
The timeline twist includes a man and a mermaid falling in love with each other during the Joseon era, and the present couple doing the same. These two timelines are connected somehow.
The Legend of the Blue Sea explores the idea that history repeats itself, and whether or not we're able to escape fate. Mixed into all of that is a lot of comedy, action, adventure, romance, and drama that makes it fully worth a binge-watch.
Related: The Best Mythical Characters in Korean Drama Series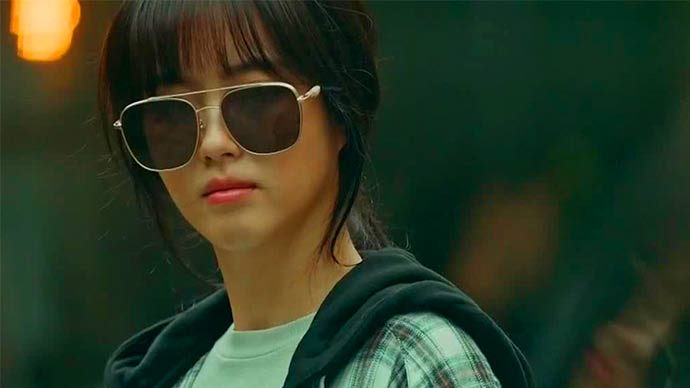 Black revolves around the story of a girl named Kang Ha-ram (played by Go Ara) who can see death—more specifically, she can tell when someone is going to die because of the menacing black shadows that appear beside them.
Though she has the ability to change someone's destiny, it's still hard to tell someone that they will die. It's also hard as the victim to believe when someone tells you you're about to die.
Black explores the idea of what happens when you change someone's life, their destiny, their fate, and how it affects everyone else.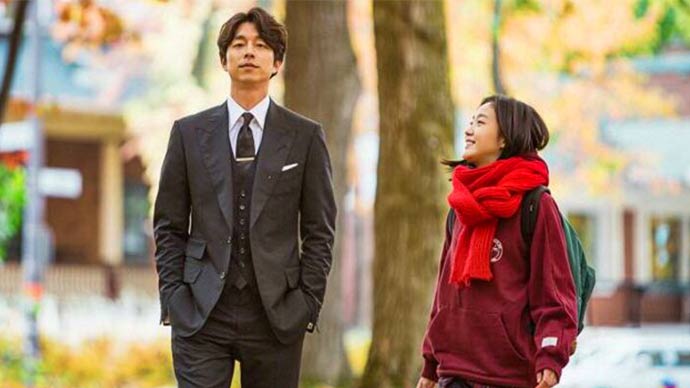 Guardian: The Lonely and Great God (also known as Goblin) is a fantasy story about supernatural beings who have connections to life, death, and the human world.
Kim Shin (played by Gong Yoo) is an army general of the Goryeo era who's cursed with immortality for all the murders he committed during his reign as general.
He lives for about 939 years as a kind man helping the needy while waiting and looking for his bride, who will finally lift his curse and make him able to cross into the afterlife.
On the other hand, his bride is a joyous mortal girl named Ji Eun-tak (played by Kim Go-eun), who lives a normal life just like anybody else—albeit an unhappy life.
While the series is filled with sweet teenage-like love, it also features twists of fate and destiny as the main characters are all part of each other's lives, both past and present.
Related: The Best Korean Drama Actors (And Their Best Performances)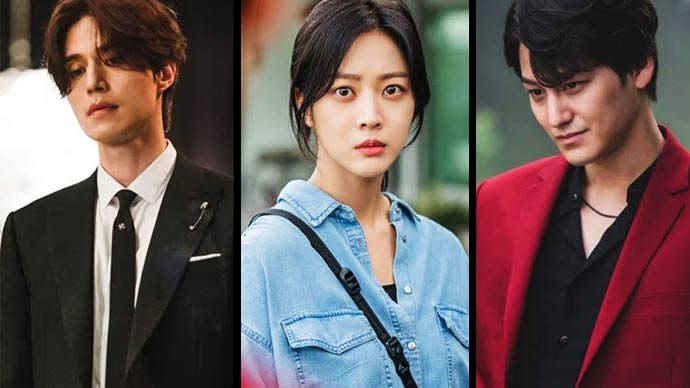 Tale of the Nine-Tailed follows the love story of a deity (who can live much longer than humans) and the human girl who's his first love.
After a tragic event that cost her life, the deity—a nine-tailed fox named Lee Yeon (played by Lee Dong-wook)—lived on for centuries looking for the reincarnation of his lover.
The series is filled with action as his brother steps up in the scene to cause bad luck and death to anyone.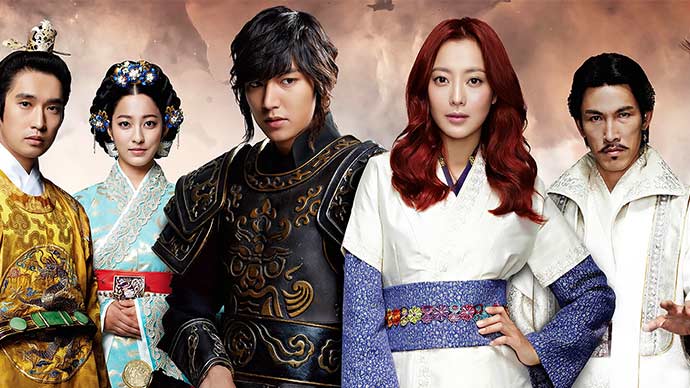 Lee Min-ho stars in The Great Doctor (also known as Faith). Unlike other fantasy Korean drama series, this one features time travel along with supernatural character abilities.
He stars as the captain of the Royal Guards, Choi Young, who's tasked with traveling through a mystical portal to get the "heaven's doctor" to cure the fatally injured queen.
When he goes through the portal, he travels through time and finds himself in present-day Korea, then drags a doctor named Yoo Eun-soo (played by Kim Hee-sun) who he believes is the "heaven's doctor."
As soon as they get back to the Goryeo era, her life starts to change since she's now trapped in a year where she does not belong.
Related: The Best Korean Drama Actresses (And Their Best Performances)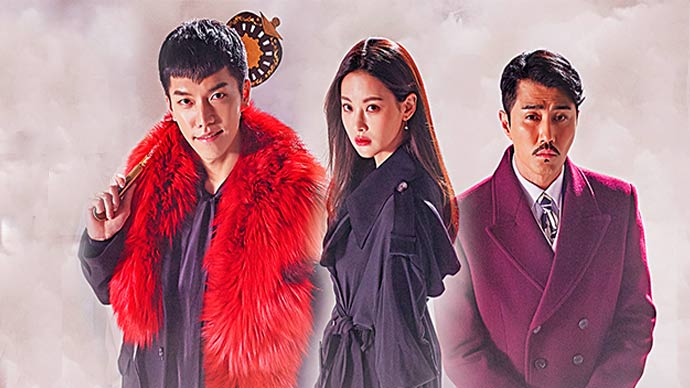 The K-drama series A Korean Odyssey features a dead-meets-the-living story about a girl who can see demons and ghosts and the souls of the dead. She willingly-yet-unknowingly makes a deceptive deal with the imprisoned Son Oh-gong (played by Lee Seung-gi).
Twenty-five years after that fateful event, their fates cross again—except now the girl is a woman (played by Oh Yeon-seo) who's a successful real estate business owner. The comedy, action, and drama blend well to make the series fun and exciting to experience.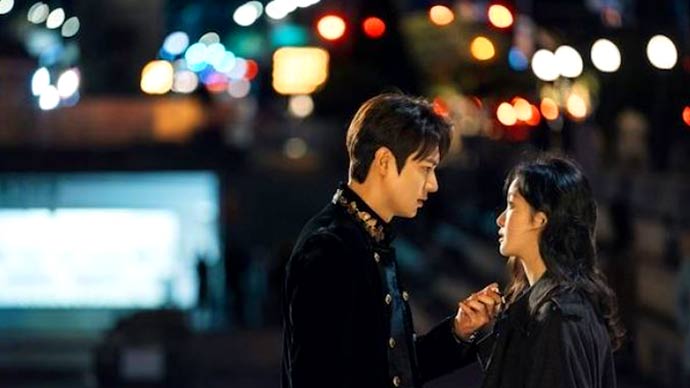 Love fantasy stories about parallel worlds? Then you should definitely watch The King: Eternal Monarch on Netflix, which revolves around characters who simultaneously exist in two parallel worlds: the Kingdom of Corea and the Republic of Korea.
Due to a mystical portal that connects both worlds, the tension between the characters of the two worlds builds up and gets them entangled in each other's fates.
Aside from the romantic and thrilling story, the cast of characters also made the series exciting, with Lee Min-ho as the King of Corea and Kim Go-eun as an inspector in Korea who gets caught in a feud from the world she doesn't belong to.