Fantasy is one of the more interesting K-drama genres, featuring out-of-this-world elements like magic, reincarnation, history come to life, or even characters being taken to another world.
Sometimes, fantasy Korean drama series can cross over into other genres as well, like horror with undead and ghostly figures.
When done right, fantasy can make a Korean drama series feel unique in its approach as it blends other elements—like action and romance—into the main plot and character development.
Here are some of the best Korean fantasy series that include magical and supernatural elements that really kicks thing up.
15. The Legend of the Blue Sea (2016)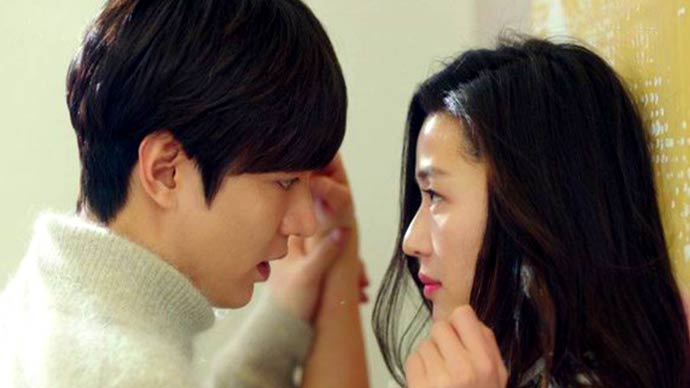 The Legend of the Blue Sea brings a unique twist on timelines and mermaids. It's the story of a mermaid (played by Jun Ji-hyun) who falls in love with a man (played by Lee Min-ho), doing everything just to be with him—even if it costs her life.
The timeline twist includes a man and a mermaid falling in love with each other during the Joseon era, and the present couple doing the same. These two timelines are connected somehow.
The Legend of the Blue Sea explores the idea that history repeats itself, and whether or not we're able to escape fate. Mixed into all of that is a lot of comedy, action, adventure, romance, and drama that makes it fully worth a binge-watch.
14. Black (2017)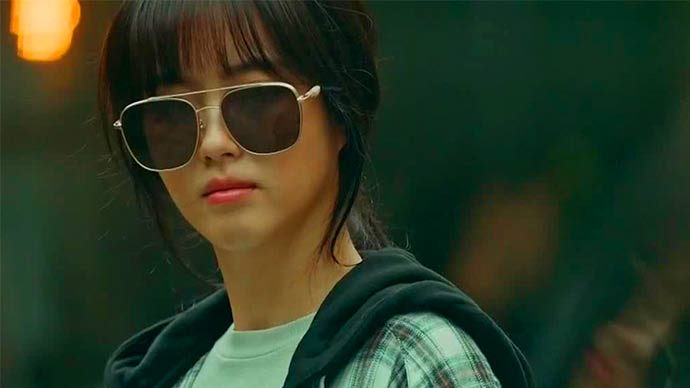 Black revolves around the story of a girl named Kang Ha-ram (played by Go Ara) who can see death—more specifically, she can tell when someone is going to die because of the menacing black shadows that appear beside them.
Though she has the ability to change someone's destiny, it's still hard to tell someone that they will die. It's also hard as the victim to believe when someone tells you you're about to die.
Black explores the idea of what happens when you change someone's life, their destiny, their fate, and how it affects everyone else.
13. Guardian: The Lonely and Great God (2016)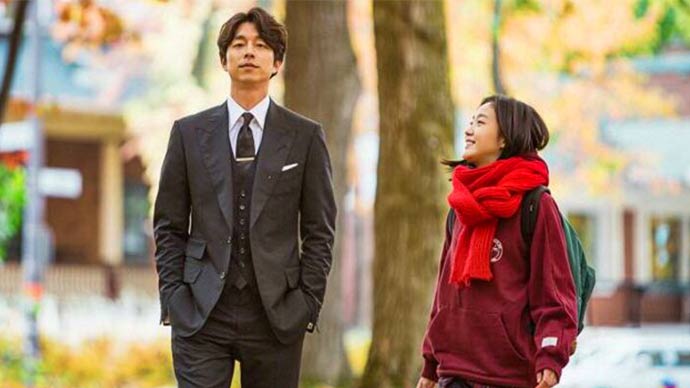 Guardian: The Lonely and Great God (also known as Goblin) is a fantasy story about supernatural beings who have connections to life, death, and the human world.
Kim Shin (played by Gong Yoo) is an army general of the Goryeo era who's cursed with immortality for all the murders he committed during his reign as general.
He lives for about 939 years as a kind man helping the needy while waiting and looking for his bride, who will finally lift his curse and make him able to cross into the afterlife.
On the other hand, his bride is a joyous mortal girl named Ji Eun-tak (played by Kim Go-eun), who lives a normal life just like anybody else—albeit an unhappy life.
While the series is filled with sweet teenage-like love, it also features twists of fate and destiny as the main characters are all part of each other's lives, both past and present.
12. Tale of the Nine-Tailed (2020)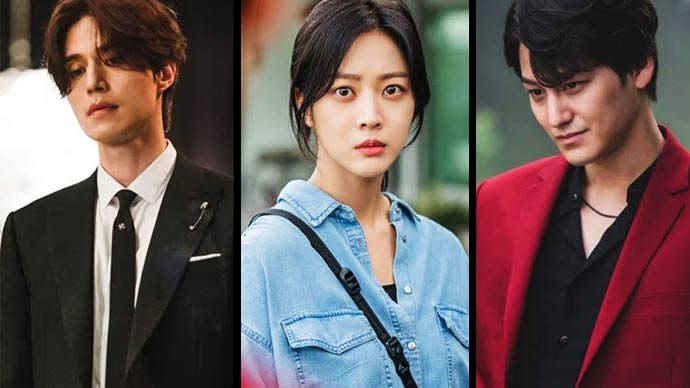 Tale of the Nine-Tailed follows the love story of a deity (who can live much longer than humans) and the human girl who's his first love.
After a tragic event that cost her life, the deity—a nine-tailed fox named Lee Yeon (played by Lee Dong-wook)—lived on for centuries looking for the reincarnation of his lover.
The series is filled with action as his brother steps up in the scene to cause bad luck and death to anyone.
11. The Great Doctor (2012)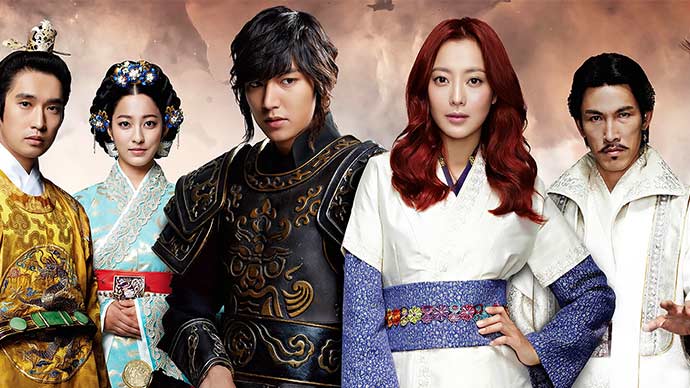 Lee Min-ho stars in The Great Doctor (also known as Faith). Unlike other fantasy Korean drama series, this one features time travel along with supernatural character abilities.
He stars as the captain of the Royal Guards, Choi Young, who's tasked with traveling through a mystical portal to get the "heaven's doctor" to cure the fatally injured queen.
When he goes through the portal, he travels through time and finds himself in present-day Korea, then drags a doctor named Yoo Eun-soo (played by Kim Hee-sun) who he believes is the "heaven's doctor."
As soon as they get back to the Goryeo era, her life starts to change since she's now trapped in a year where she does not belong.
10. A Korean Odyssey (2017)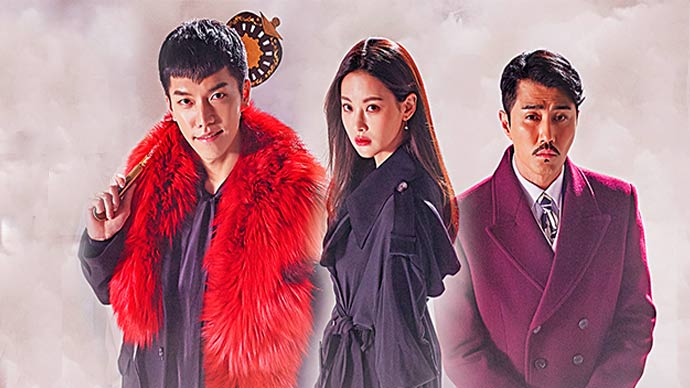 The K-drama series A Korean Odyssey features a dead-meets-the-living story about a girl who can see demons and ghosts and the souls of the dead. She willingly-yet-unknowingly makes a deceptive deal with the imprisoned Son Oh-gong (played by Lee Seung-gi).
Twenty-five years after that fateful event, their fates cross again—except now the girl is a woman (played by Oh Yeon-seo) who's a successful real estate business owner. The comedy, action, and drama blend well to make the series fun and exciting to experience.
9. The King: Eternal Monarch (2020)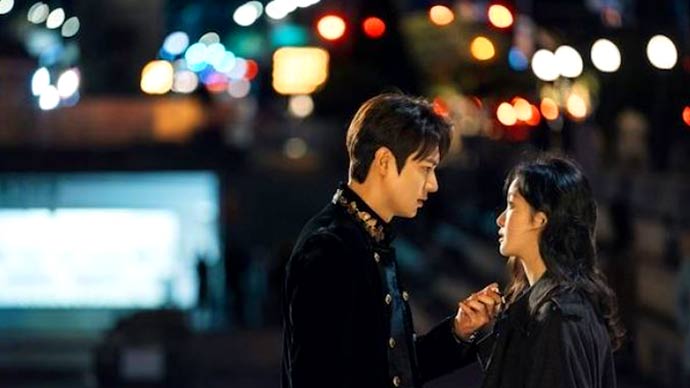 Love fantasy stories about parallel worlds? Then you should definitely watch The King: Eternal Monarch on Netflix, which revolves around characters who simultaneously exist in two parallel worlds: the Kingdom of Corea and the Republic of Korea.
Due to a mystical portal that connects both worlds, the tension between the characters of the two worlds builds up and gets them entangled in each other's fates.
Aside from the romantic and thrilling story, the cast of characters also made the series exciting, with Lee Min-ho as the King of Corea and Kim Go-eun as an inspector in Korea who gets caught in a feud from the world she doesn't belong to.
8. Hotel Del Luna (2019)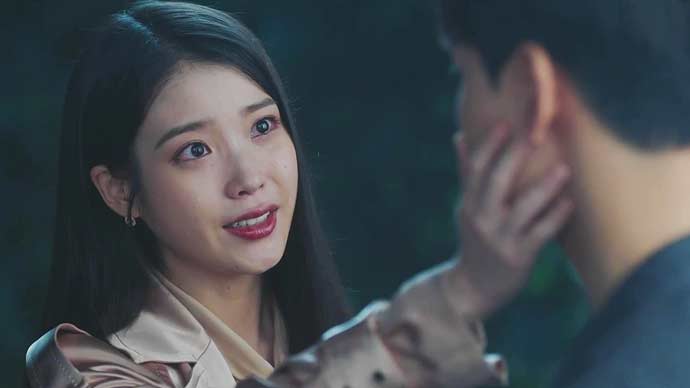 In Hotel Del Luna, the titular hotel isn't one that caters to the living, but to the souls of the dead. It stars Lee Ji-Eun (IU) as Jang Man-Wol, the owner of said hotel who has her own dark past.
The series also stars Yeo Jin-Goo as Gu Chan-Sung, the only human staff of the supernatural hotel. He was made to work at Hotel del Luna due to a deal made by his father with Man-Wol.
While most supernatural stories like this would be heavy on action or horror, Hotel del Luna uses elements of souls, spirits, and fantasy to deliver heartwarming drama involving characters who have unfinished business.
7. Ghost Doctor (2022)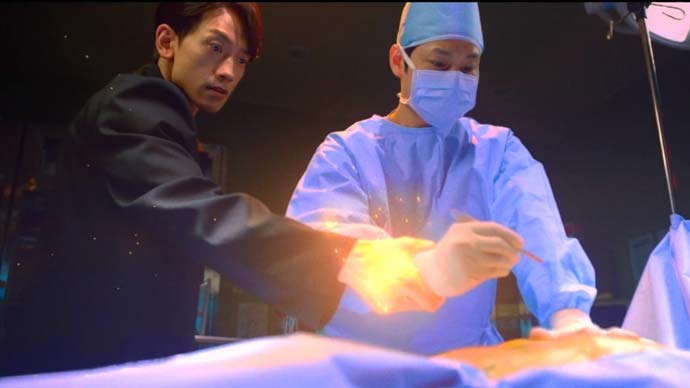 There have been lots of medical dramas in past years, including Doctor Stranger and Romantic Doctor. But then comes Ghost Doctor, which puts a big twist on the genre—by incorporating ghosts, but not the same kinds of ghosts we see in most other series.
Ghost Doctor follows the story of two main doctors: the arrogant yet skilled surgeon Cha Young-Min (played by Rain) and the rich kid Go Seung-Tak (played by Kim Bum). Though he's also pretty skilled, Seung-Tak seems to lack hands-on experience and struggles with fear.
And while he dislikes Seung-Tak, Young-Min needs his aid since he's now a ghost and Seung-Tak is all he's got.
6. Moon Lovers: Scarlet Heart Ryeo (2016)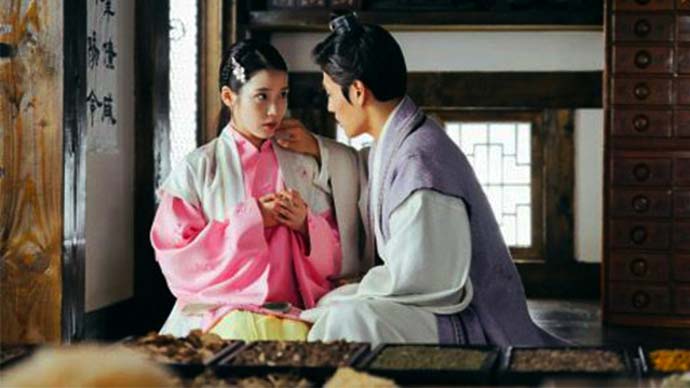 The historical drama Moon Lovers: Scarlet Heart Ryeo incorporates elements of time travel into its premise. While that's the only supernatural element featured in the story, it works really well.
The series follows the story of Go Ha-Jin (played by IU) who's transported back in time to the Goryeo Dynasty. Apart from the political disputes, she also finds herself caught between two lovers: the 8th Prince Wang Wook (Kang Ha-Neul) and the 4th Prince Wang So (Lee Joon-Gi).
Moon Lovers: Scarlet Heart Ryeo is fun and packed with action, building up emotions and attaching viewers to its characters, climaxing with a totally heartbreaking finale you really need to experience yourself.
5. Signal (2016)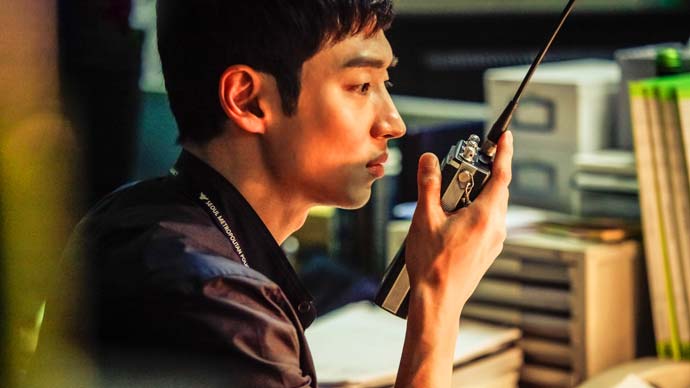 Signal is a fantasy police procedural drama series that incorporates suspenseful mystery with thrilling supernatural elements.
The story revolves around Park Hae-Young (played by Lee Je-Hoon), a criminal profiler who solves cold cases with the help of Lee Jae-Han (played by Cho Jin-Woong), a man from the past.
However, changing the past doesn't come risk-free. The repercussions brought by the past-and-present tandem makes their crime-fighting endeavors highly unpredictable with strange turns of events.
4. My Love From the Star (2013)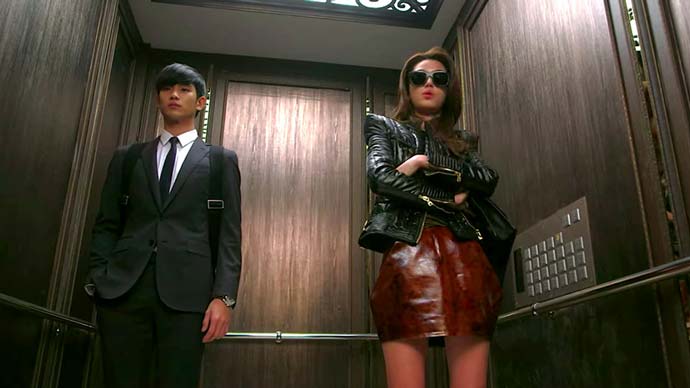 While aliens lean more toward sci-fi than supernatural, I still think My Love From the Star is worth including on this list because Do Min-Joon (played by Kim Soo-Hyun) feels more like a hero with supernatural abilities than simply an extraterrestrial being.
After missing a trip back to his home planet, Min-Joon was left behind on Earth for almost four centuries. He's been living with different identities (e.g. doctor, lawyer, etc), changing to a new one every decade.
The series also stars Jun Ji-Hyun as Cheon Song-Yi, a famous actress who became Min-Joon's "damsel in too much distress." Her character alone lends tons of comedy to this romcom fantasy series.
3. While You Were Sleeping (2017)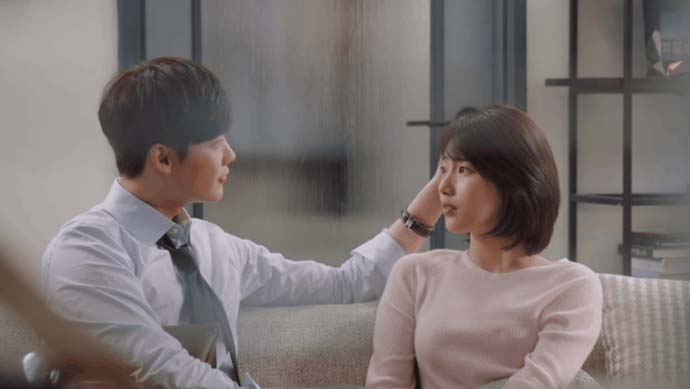 While the aforementioned Signal incorporates the supernatural into the crime drama genre, While You Were Sleeping blends the supernatural into the legal drama genre—plus a healthy injection of romance.
The story involves rookie prosecutor Jung Jae-Chan (played by Lee Jong-Suk) and field reporter Nam Hong-Joo (played by Bae Suzy), whose fates are linked and entangled through precognitive dreams.
To add even more thrills and romance, the story also features Ha Woo-Tak (played by Jung Hae-In), a police officer who also gets his fate and dreams linked with the two main characters.
2. Hellbound (2021)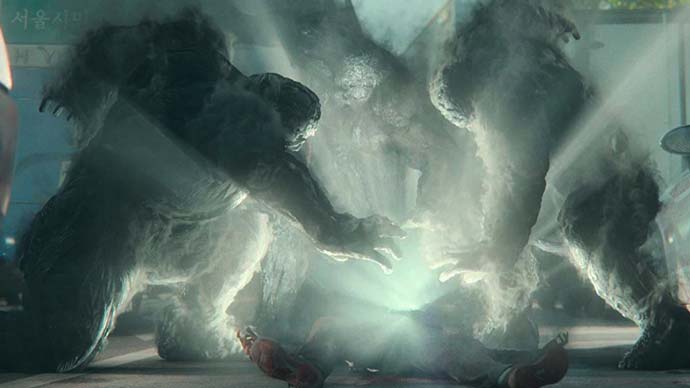 Hellbound is a violent story about people who are suddenly subjected to the appearance of "angels," which arrive without warning and announce how much time they have left before they die.
These individuals are bound for hell (as declared by the "angels") and their predetermined days and times of death are inescapable.
There are also "grim reapers," which aren't cool and classy as they tend to be in other popular K-drama series; rather, they're hulking and monstrous and even demonic. They appear out of nowhere and brutally take the condemned person's life at their predetermined time.
Apart from these supernatural forces that wreak havoc, there are some regular humans who have also been taking advantage of the situation, which only escalates the tension and problems.
1. Alchemy of Souls (2022)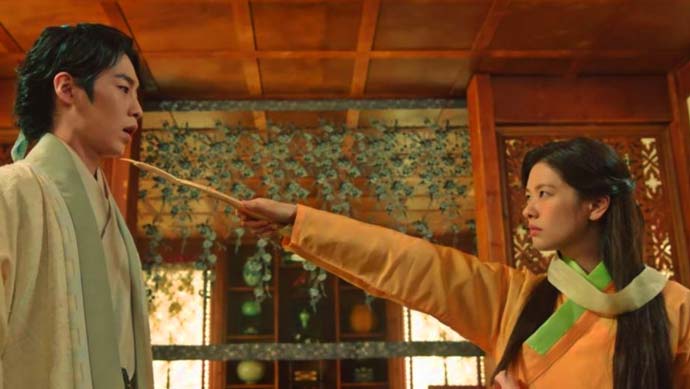 Body swapping has been a great supernatural element that causes all kinds of chaos and conflict, which we've seen in Secret Garden and Room No. 9. But in Alchemy of Souls, it's mixed with heavy use of magic, intense political drama, and epic fight scenes with top-notch choreography.
Alchemy of Souls follows the story of Nak-Su (played by Go Yoon-Jung), an outlaw assassin who escapes death by using the forbidden magic called "alchemy of souls," which allows her soul to enter another's body.
Unfortunately, the body she enters belongs to the weak and feeble Mu-Deok (played by Jung So-Min), causing her to lose access to her magic—and she'll do whatever she can to regain the magic she lost.