For most of us, high school played an important role in shaping us, and it's hard not to look back on the entire experience as memorable between teenage love, annoying bullies, and unexpected life changes.
Which is why there are so many Korean TV series (K-dramas) that explore high school life for students—but maybe not in the way you'd normally expect.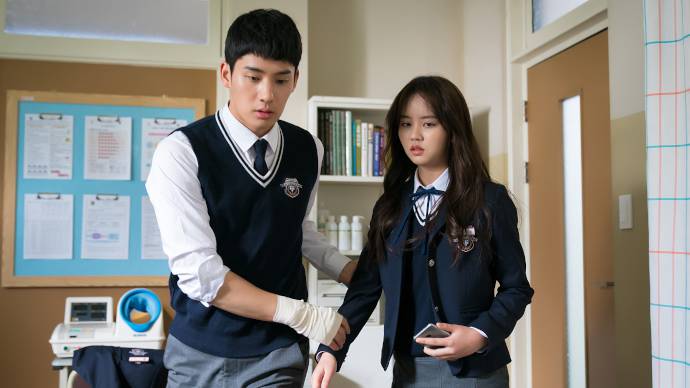 Some of these series center on complicated teenage relationships with plenty of hard-hitting tropes that make for chaotic plots, particularly those involving rich-guy-poor-girl and overprotective parent tropes.
Other series take things further, tossing in elements of tragedy, action, and horror to spice up high school life, blending the coming-of-age genre with all kinds of fantastical challenges and traumatic events.
Here are our picks for the best high school K-drama series of all time, packed with great characters, strong plots, and lots of chaos!
10. Boys Over Flowers (2009)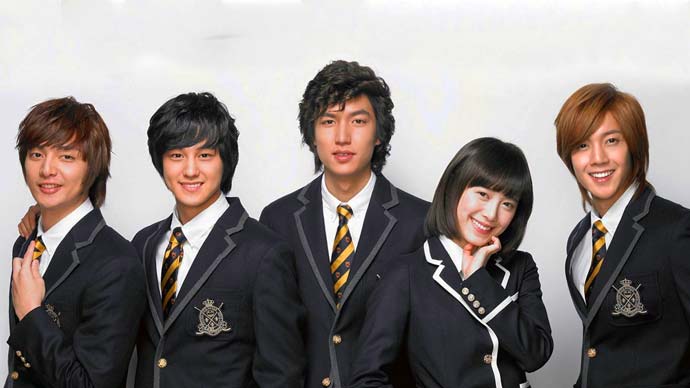 Boys Over Flowers is truly a famous series—even if you've never seen it, you've probably heard of it. Based on the manga of the same name, Boys Over Flowers is a classic series in K-drama history.
It centers on Geum Jan-di (played by Koo Hye-sun), an ordinary girl who happens to enroll in a prestigious school full of elite students. There, she meets the famous F4, a group led by Gu Jun-pyo (played by Lee Min-ho).
The Taiwanese Meteor Garden and the Japanese Hana Yori Dango are also based on the same manga, but Boys Over Flowers swoops in with a unique take that elevates the material higher than its predecessors.
9. All of Us Are Dead (2022)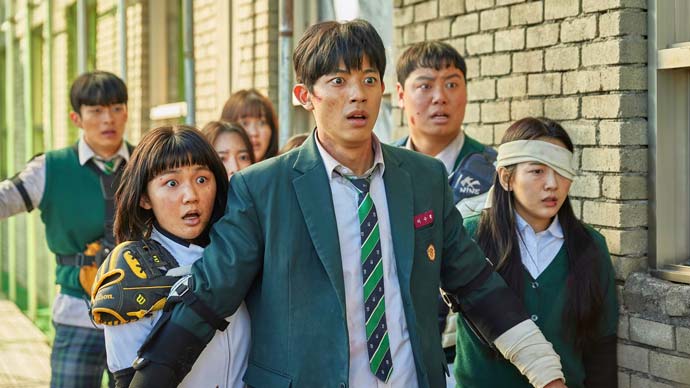 In typical high school K-dramas, sometimes the action and drama takes place in cafeterias and after-school locations. In All of Us Are Dead, those places are the entirety of the show!
As if high school life wasn't hectic enough already, All of Us Are Dead features a zombie outbreak that ravages the school, forcing the high school teens to struggle for survival in whatever ways they can.
Zombies aside, All of Us Are Dead still feels like a typical high school drama with coming-of-age plot points and character developments.
8. Heirs (2013)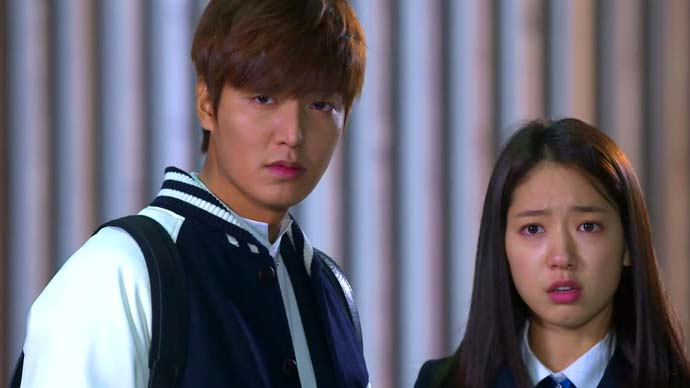 Heirs stars Park Shin-hye, Lee Min-ho, and Kim Woo-bin as the main characters of a story that feels reminiscent of Boys Over Flowers, what with its central rich-guy-loves-poor-girl trope.
But that's where the similarities end. Heirs is original in its approach, not only focusing on the romantic teenage love between Kim Tan (Lee Min-ho) and Cha Eun-sang (Park Shin-hye), but also incorporating a best-friend-turns-enemy plot with Kim Tan's best friend.
Combined with all the other details of high school life, the action and drama of Heirs results in an immensely interesting watch.
7. School 2017 (2017)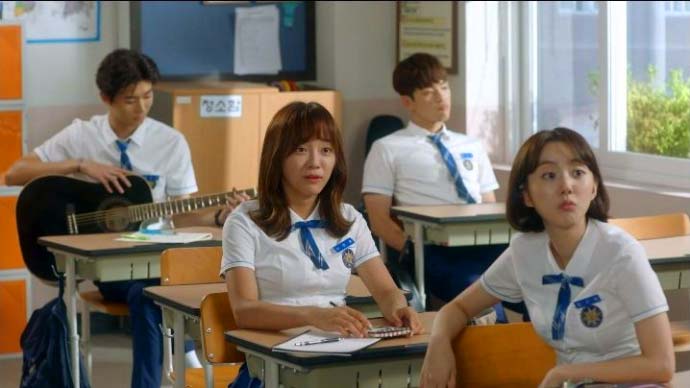 School 2017 is the seventh installment of the School franchise. What makes this one unique is how the student hierarchy works: instead of a hierarchy based on money and power, it's based on grades alone.
It's too bad that our protagonist, Ra Eun-ho (played by Kim Se-jeong), sits at the bottom of the list. Can she still make it into her dream school?
Apart from Eun-ho, School 2017 features several other characters who also fight their own silent battles, in addition to a troublemaker who might place the characters in an even worse situation.
6. The Penthouse: War in Life (2020)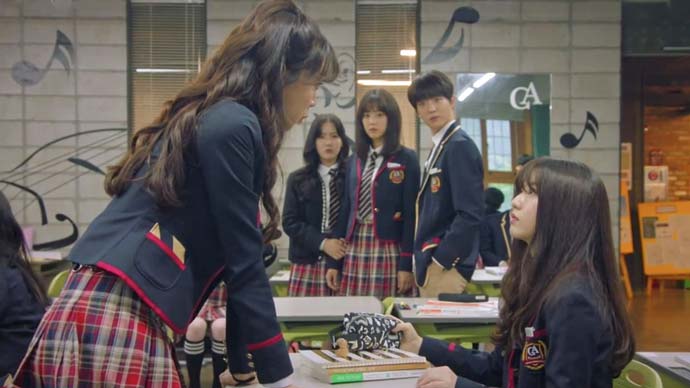 The Penthouse: War in Life isn't entirely about high school life, but one of its subplots involves students who are caught up in the consequences brought upon them by their parents' abhorrent behavior.
The Penthouse: War in Life centers on the residents of Hera Palace, a luxurious apartment complex that only elite families can afford.
These upper-class families are selfish and cutthroat, willing to do anything and everything to hold onto their status and stay on top, even if it means cheating, stealing, and murdering.
This series earns a spot on this list because it explores these teen characters in depth, perfectly incorporating coming-of-age themes with the dark premise and tone of the main plot.
5. Orange Marmalade (2015)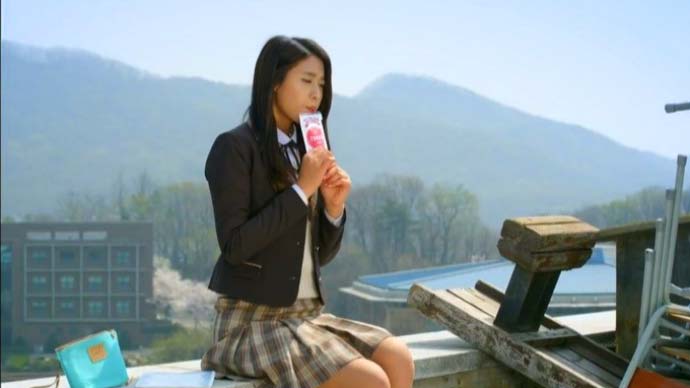 K-dramas are pretty good when it comes to supernatural themes, and Orange Marmalade is a shining example.
Orange Marmalade is a story about humans and vampires coexisting in a community, even while the vampires are deemed to be threats and oftentimes discriminated against.
The series stars Kim Seol-hyun as Baek Ma-ri, a vampire girl who wants to live a normal life in her new school. She tries her best to blend in and keep her true identity a total secret, but it's not that easy.
Another thing that makes her high school life a bit more complicated is that her love interest, Jung Jae-min (played by Yeo Jin-goo), is a total hater of her kind. Are they really meant for each other?
4. Extraordinary You (2019)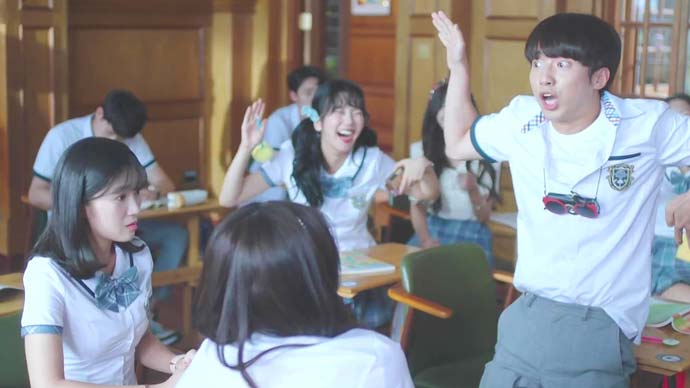 Extraordinary You features high school life that's more than just ordinary when Eun Dan-oh (played by Kim Hye-yoon) realizes that everyone is just a character in a fictional comic world.
The series is based on a webtoon titled July Found by Chance, and while the premise focuses on the idea that she knows they're not real, it still features a fun and romantic story built on a coming-of-age theme.
Dan-oh tries to craft her own pages in this story, which only causes her high school life to be even more chaotic, page after page.
3. Extracurricular (2020)
Students getting caught up in the misdeeds of their parents is pretty dark for a high school K-drama. Extracurricular goes way darker.
Extracurricular centers on a top student, Oh Ji-soo (played by Kim Dong-hee), who's been doing an "extracurricular" job: in order to earn extra money, Ji-soo works as part of a prostitution business.
Though this series still features elements like teenage crushes and bullies, don't expect it to be your typical high school story. There are lots of mature themes here, including human trafficking and blackmail.
2. Live On (2020)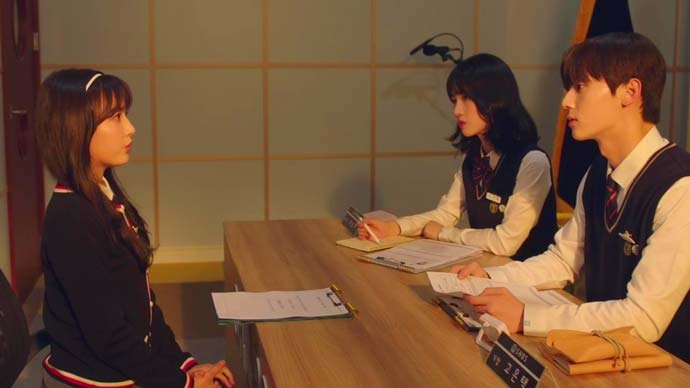 Live On is a show that tackles one of the hit subjects of our current era: the impact of social media and internet popularity.
The series stars Jung Da-bin as Baek Ho-rang, an internet sensation who's known and loved by many fans yet also hated by numerous bashers due to her cold attitude in person.
She ignores that and continues as usual, at least until someone threatens to expose something that would ruin her reputation.
Apart from Ho-rang's dilemma, Live On shows us how students cope with their individual struggles in life regarding love and family.
1. Nightmare Teacher (2016)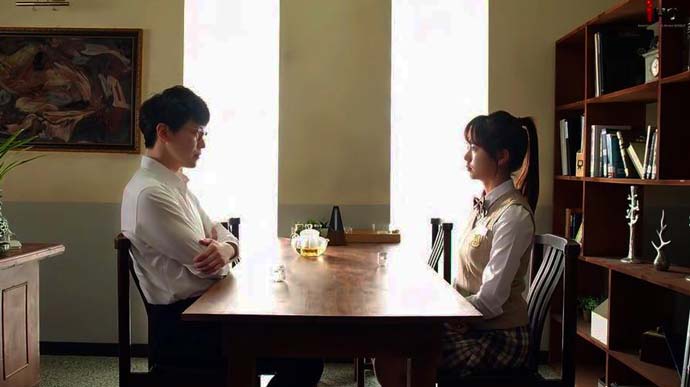 Nightmare Teacher (also known as Nightmare High) is a web series starring Kim So-hyun as Kang Ye-rim, a student class president facing weird occurrences surrounding their mysterious new homeroom teacher.
The series is pretty short—spanning 12 episodes that are each just 14 minutes long—but it skillfully paints a chaotic, character-driven turn of events involving a devil's bargain.
Young teens in high school are emotionally vulnerable, which makes them the perfect target for any devil lurking around. That's the crux of Nighmare Teacher, full of engrossing horror and mystery.