Korean drama series are well-known for their romance plots and warm chemistry between lead characters (who are totally worth shipping). But not all K-drama stories end in "happily ever after."
In fact, there's a growing trend in Korean television where lovable relationships are built up only to be dashed by series end, resulting in bittersweet and heartbreaking conclusions.
Of course, tragic endings can be just as beautiful and worthwhile as happy endings as long as they're written and executed well. We might be torn by how things turn out, but if it makes sense, then it can be satisfying.
From action-packed fantasy series to romance series gone awry, here are the saddest K-drama series with tragic endings.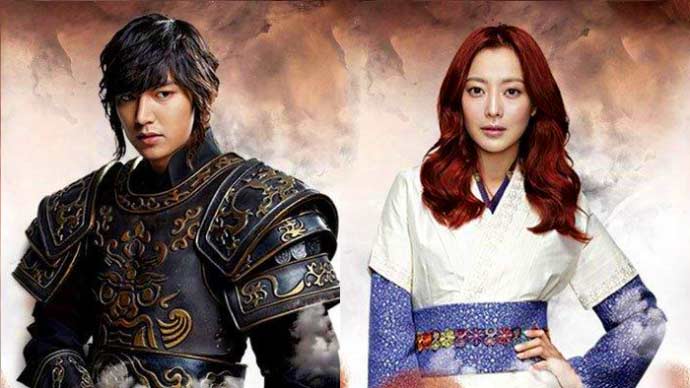 The Great Doctor (also called Faith) is a fantasy K-drama series starring the popular Lee Min-ho and Kim Hee-sun as main characters Choi Young and Yoo Eun-soo, respectively.
It follows the story of a modern-day doctor, Yoo Eun-soo, who's brought back to the past by Choi Young through "Heaven's Gate" to save a critically wounded queen.
When it released back in 2012, nobody suspected that this time travel series with fantasy elements would end tragically. To this day, it remains one of the saddest series out of South Korea.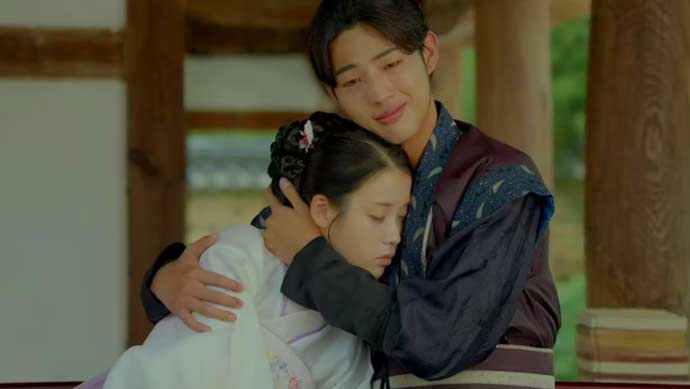 Here we have another K-drama series with time travel. Moon Lovers: Scarlet Heart Ryeo stars IU as the main female lead, Hae Soo, with a cast that also includes Lee Joon-gi as the badass 4th Prince Wang So and Kang Ha-neul as the 8th Prince Wang Wook.
The story starts off like other K-drama series, full of romantic moments interlaced with touches of humor and comedy, undergirded by dark themes of greed and vengeance.
However, things take a turn toward the end and the series ends on a down note—so much so that fans have long speculated that another season would eventually come. So far, that hasn't happened.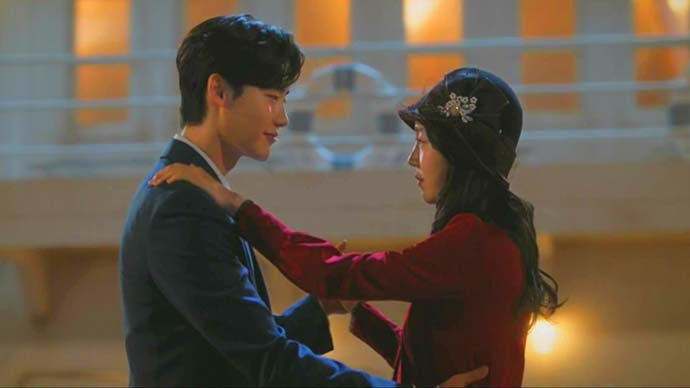 Hymn of Death is a rare example of a Korean miniseries, and one of the best ones made. Though it only spans three episodes, its heartbreaking story—based on real events—is brought fully to life.
It tells the story of a forbidden love affair between a playwright named Kim Woo-jin (played by Lee Jong-suk) and a soprano named Yun Sim-deok (played by Shin Hye-sun).
Trigger warning but serious spoiler: Hymn of Death ends in suicide, making it one of the grimmest tales in Korean television.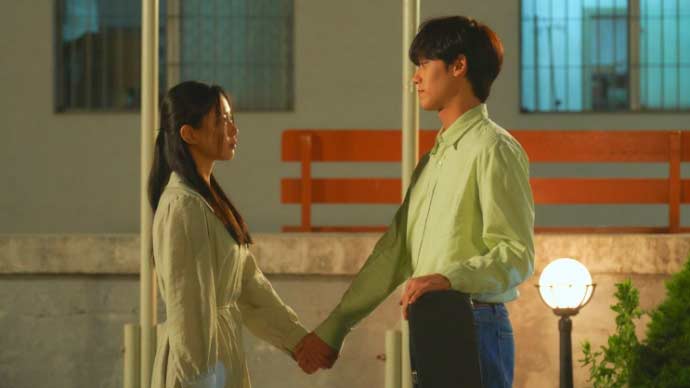 Youth of May is set during the real-life Gwangju Uprising of 1980, but the story is a fictional one about characters Hwang Hee-tae (played by Lee Do-hyun) and Kim Myeong-hee (played by Go Min-si).
Between the real-life rebellion and the characters' struggle for survival, there's tons of tension and drama in every single scene, which only adds on top of their shared love story that doesn't end well.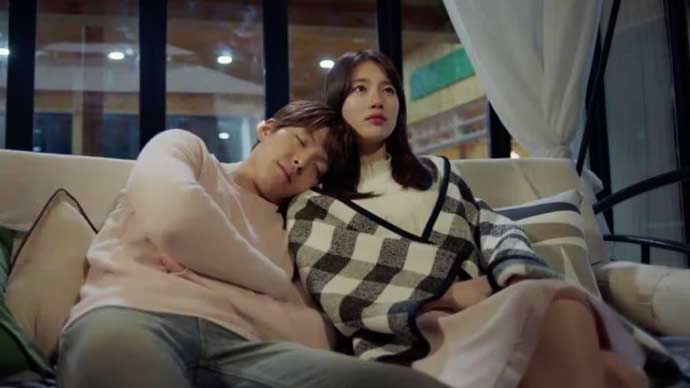 Kim Woo-bin broke out in 2013 when he played an arrogant and ruthless elite young man in Heirs. With Uncontrollably Fond, he showed another side as the cool, badass, and likable Shin Joon-young.
Uncontrollably Fond also stars Bae Suzy as his love interest, Noh Eul. They have such great chemistry as they develop a beautiful relationship over 20 captivating episodes.
Of course, there's no happy ending here. Make sure you have lots of tissues at hand when you tune into that final episode.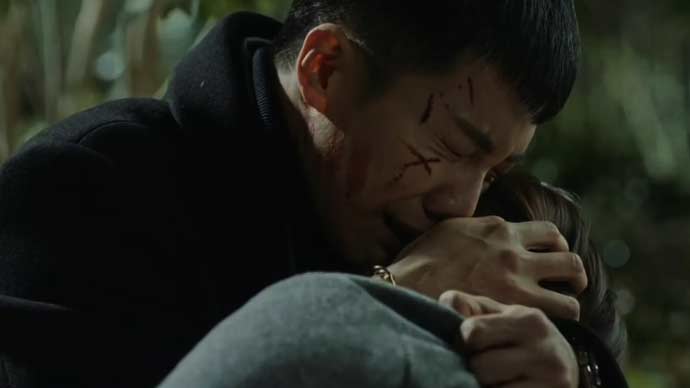 A Korean Odyssey is a fantasy K-drama series that features an inescapable tragic fate between two lovers, Son Oh-gong (played by Lee Seung-gi) and Jin Seon-mi (played by Oh Yeon-seo).
Oh-gong is a mischievous deity who ends up being imprisoned for his deeds, so he tricks the young girl Seon-mi into setting him free.
After several years pass by, it turns out that Seon-mi was the reincarnation of Sam-jang, a woman fated to die at the hands of Oh-gong. But in knowing her fate, Seon-mi decides to die on her own terms.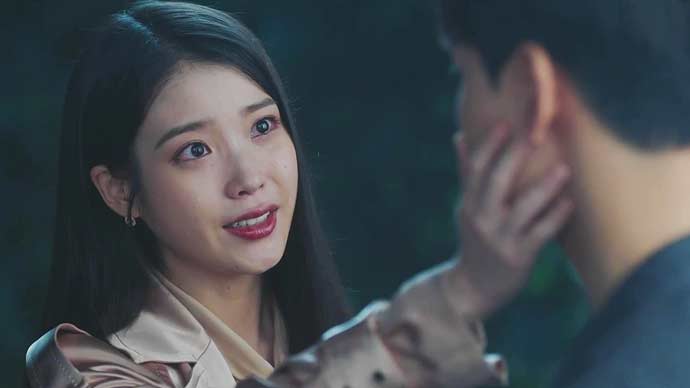 Hotel Del Luna is a supernatural K-drama series featuring the titular hotel that caters to spirits and ghosts.
In the midst of all that is a tale of romance that won't ever work out between the thousands-of-years-old spirit Jang Man-wol (played by IU) and a human named Gu Chan-sung (played by Yeo Jin-goo).
The final episode is heartbreaking in ways that go beyond the usual "final episode" goodbyes between beloved characters. This time, the afterlife beckons and refuses to be delayed any longer.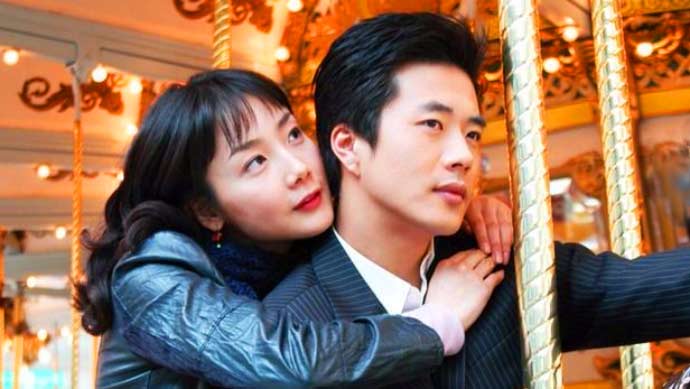 In many ways, Stairway to Heaven is the quintessential K-drama of the 2000s, brimming with nearly every classic K-drama trope: amnesia, swapped identities, evil stepfamily, etc.
But it's one of the most popular and iconic Korean TV shows of all time for its writing and execution that leaves no dry eye in the room.
Many viewers thought the series would end happily ever after when Han Tae-hwa (played by Shin Hyun-jun) made her noble-but-tragic sacrifice to Han Jung-suh (played by Choi Ji-woo). What's more devastating is how the series leans heavily into Jung-suh's terminal illness.
In the end, Stairway to Heaven explores the question of which character had the greatest love to give—a great story twist right up to the end.