"Rich boy, poor girl" is one of the most common tropes in Korean drama series, meant to draw out all kinds of romantic plotlines. Sometimes it's inverted with a rich girl and poor boy.
One step above this trope is when the characters aren't just rich but elite. They come from world-class families, attend world-class schools, and find employment at world-class companies.
Beyond just romance, these types of K-drama series put the lens on themes of greed, power, inheritance, social inequality, and class warfare.
They also set the stage for all kinds of infuriating tropes, like high school students who bully the weak and evil CEOs who trample over society in pursuit of money and influence.
More recently, K-dramas have taken these tropes and subverted them in clever and interesting ways, resulting in twists—both on plots and on characters—that feel fresh and suck you in.
Here are our picks for the greatest K-drama TV series featuring rich and elite characters and their lives.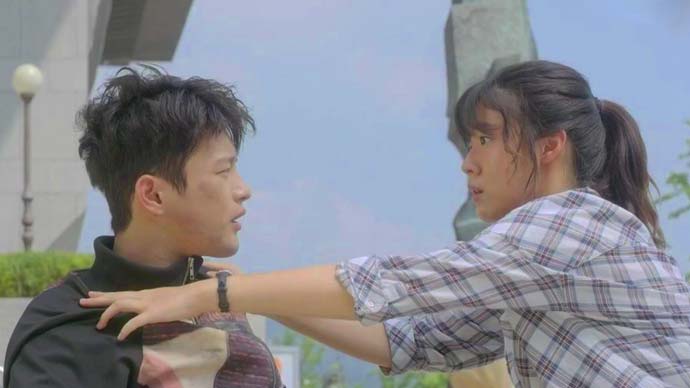 Shopaholic Louis (sometimes called Shopping King Louie) centers on the titular character, Louis (Seo In-guk), who's the last surviving heir of a wealthy family—and "Shopping King" because he spends so much!
But an unfortunate event suddenly strikes and causes him to lose some of his memories, so he ends up in a place he's unfamiliar with.
There, he meets Bok Shil (Nam Ji-hyun), a commoner who teaches him about simple living, which is far from the life he led before.
Shopaholic Louis takes a unique approach to its elite character and mixes in a lighter overall theme as it explores its "rich boy, poor girl" love story.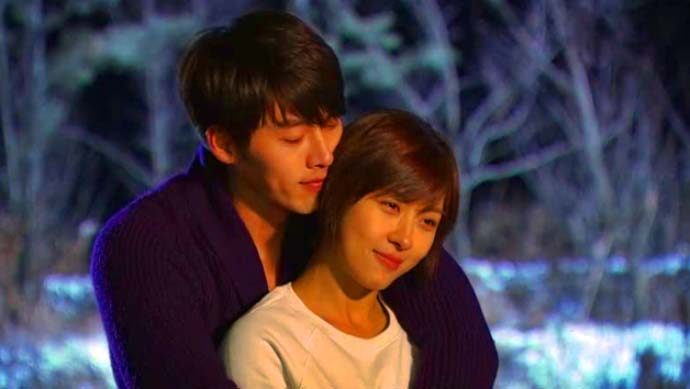 The body swap trope can make any show both chaotic and engaging. In the case of Secret Garden, the fun and entertaining aspects are balanced out by elements of heartbreaking tragedy.
Secret Garden stars Ha Ji-won as Gil Ra-im, a female stuntwoman who works hard for a living, and Hyun Bin as Kim Joo-won, the CEO of a department store who had a traumatic experience in the past that left him with claustrophobia.
The characters are the total opposite of each other, from their social status to the way they see life, but they can't avoid each other because their bodies swap from time to time.
I'm Not A Robot features a not-so-common plot device in which the main character Kim Min-kyu (Yoo Seung-ho) is allergic to human touch.
Min-kyu is super-rich, so he has everything he needs to be comfortable, but he lives in isolation. One day, he's given the chance to test out a new humanoid robot called Aji 3 (Chae Soo-bin).
Aji 3 is modeled off the appearance of a real human being, and Min-kyu eventually falls in love with this machine—probably because he's starving for human affection.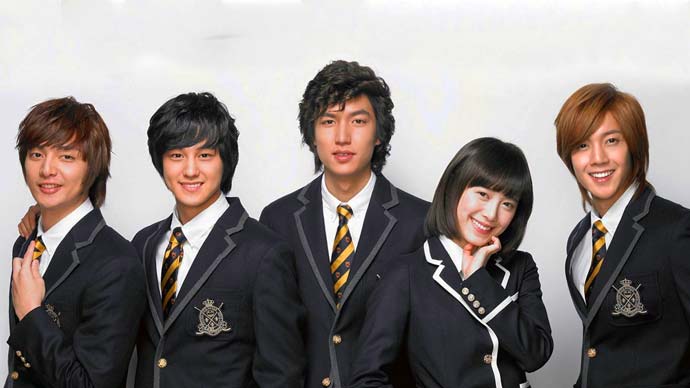 Boys Over Flowers is one of the many TV adaptations of the Japanese shojo manga of the same name, written and illustrated by Yoko Kamio.
It follows the story of a commoner, Geum Jan-di (Ku Hye-sun), and her encounter with the F4, an all-male group of elite students: Gu Jun-pyo (Lee Min-ho), Yoon Ji-hu (Kim Hyun-joong), So Yi-jung (Kim Bum), and Song Woo-bin (Kim Joon).
Because of their wealth and power, the F4 is both idolized and feared by all their fellow students at the prestigious Shinhwa High School—well, all except for Jan-di, who dislikes their rude nature.
Because of this, Jun-pyo makes her the target of his bullying, but of course he ends up falling in love with her.
Their love story isn't as easy as it may seem, however, and there are many who are against them being together—especially Jun-pyo's mother, Kang Hee-soo, the chairwoman of a large conglomerate.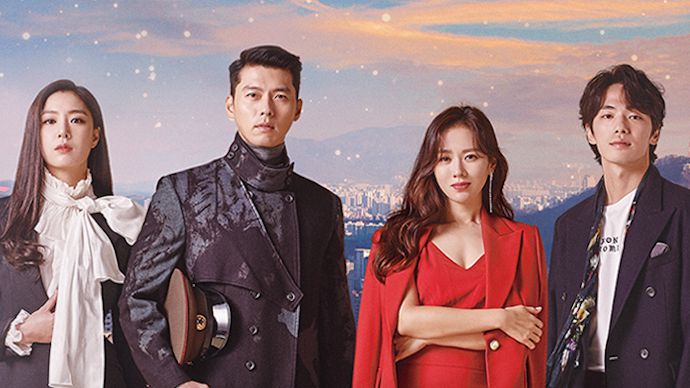 Crash Landing on You was a huge hit when it came out, not only because of its story that primarily takes place in North Korea, but also because of its cast led by the great Son Ye-jin and Hyun Bin.
It follows the story of two lovers from different worlds: Yoon Se-ri (Son Ye-jin), the soon-to-be president of a large South Korean company, and Ri Jeong-hyeok (Hyun Bin), an elite soldier of North Korea.
During a paragliding adventure, Se-ri gets caught in a tornado that takes her far past the border into the North. Fortunately, she meets Captain Ri Jeong-hyeok who takes measures to keep her safe.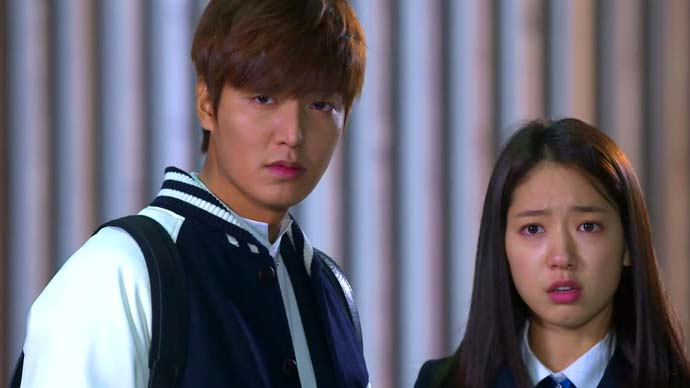 Heirs stars two of the biggest names in the South Korean drama industry: Lee Min-ho as Kim Tan and Park Shin-hye as Cha Eun-sang).
It follows the complicated love story of Kim Tan and Cha Eun-sang as they're trapped in between fulfilling his duty as the heir of the company or pursuing their love for one another.
Heirs is made even more thrilling with Kim Tan already being engaged to Yoo Rachel (Kim Ji-won), along with Eun-sang always being the target of the badass bully, Choi Young-do (Kim Woo-bin).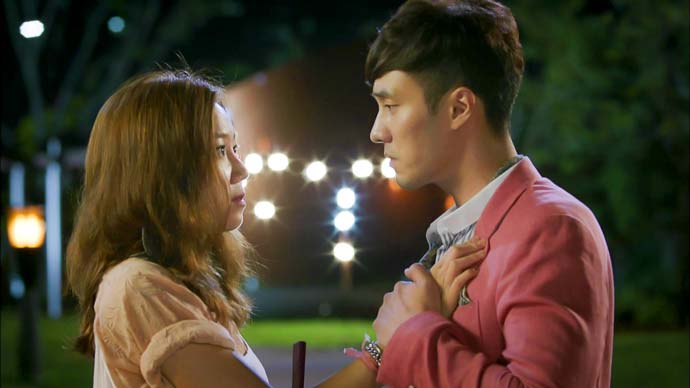 While most K-drama series use comedy to bolster the romance, Master's Sun is further spiced up with a bit of a horror theme.
The series stars Gong Hyo-jin as Tae Gong-shil, a woman who can see and communicate with ghosts. It also stars So Ji-sub as Joo Joong-won, the wealthy president of Kingdom Group.
Because of his upper-class status, Joong-won isn't good at socializing and is pretty rude to other people.
The fates of Gong-shil and Joong-won are swept up together when Gong-shil one day discovers that her ability to see ghosts is nullified whenever she's touching Joong-won. That's where the fun starts!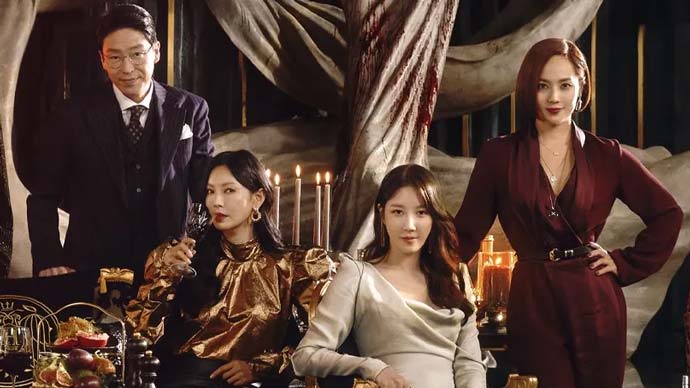 The Penthouse: War in Life revolves around the lives and lies of the residents of Hera Palace, a luxurious complex that houses rich families.
Among the elite residents are Shim Su-ryeon (Lee Ji-ah), Joo Dan-tae (Um Ki-joon), Cheon Seon-ji (Kim So-yeon), Ha Yoon-cheol (Yoon Jong-hoon), and Lee Kyu-jin (Bong Tae-gyu).
Oh Yoon-hee (Eugene), however, is an outsider who ends up living at Hera Palace under unusual circumstances.
The story is hot right from the beginning, starting with the mysteriously intriguing death of Min Seol-ah (played by Jo Soo-min).
The Penthouse: War in Life tackles themes of death, revenge, greed, infidelity, familial struggles, personal agendas, and deception. It's a rollercoaster of a series and a must-watch for K-drama fans.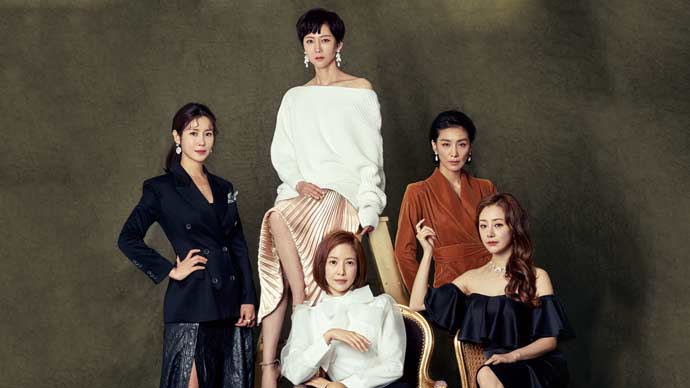 Sky Castle has a very similar premise to The Penthouse: War in Life, featuring elite families who live in the luxurious Sky Castle.
But, unlike The Penthouse, Sky Castle has its own unique take on the story of rich families who battle for fame, power, and dignity.
The main cast includes Yum Jung-ah (as Han Seo-jin), Lee Tae-ran (as Lee Soo-im), Yoon Se-ah (as No Seung-hye), and Oh Na-ra (as Jin Jin-hee), who are all mothers and wives who will do anything to make sure their families remain at the top of elite society.
While The Penthouse has a more intense storyline because of its themes of infidelity and revenge, Sky Castle takes a more realistic approach to its storyline and its character development.