K-dramas might be best known for their romance plots, but in the last decade or so we've seen all kinds of thrilling murder mysteries that give us fresh spins on the usual crimes and villains.
A murder mystery K-drama series might spend its entire season investigating a single homicide, or there might be a series of murders that all link together somehow. Either way, it's the uncertainty behind the killer's identity that keeps us hooked.
But what's unique about K-drama murder mysteries is that they often blend several genres together in ways that Western TV just isn't willing to do very often. Elements of comedy, romance, family drama, school life, fantasy, and/or sci-fi may be as prominent as the murder mystery itself.
Here are my picks for the best murder mystery K-drama series that are as thrilling, suspenseful, and fresh as they come.
10. The Penthouse: War in Life (2020)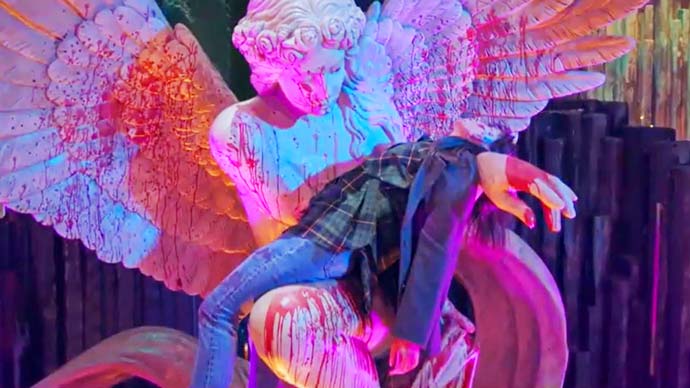 Elitism, luxury, and the differences in social status are the main themes in the acclaimed K-drama series The Penthouse: War in Life. Even so, this show goes way darker than just money and power problems.
It kicks off with a murder that takes place at the luxury penthouse apartment Hera Palace. The victim is a commoner who happens to be the daughter of Shim Su-ryeon (played by Lee Ji-ah), one of the elite tenants of Hera Palace.
As she tries to solve the mystery of her daughter's death, she stumbles upon ever more secrets that can ruin all the main characters' lives.
There are several other subplots and hidden motives behind nearly every character, so the series is chaotic yet engaging, full of twists and turns that'll keep you hooked to the point where you'll want to finish all three seasons without sleeping.
9. Jirisan (2021)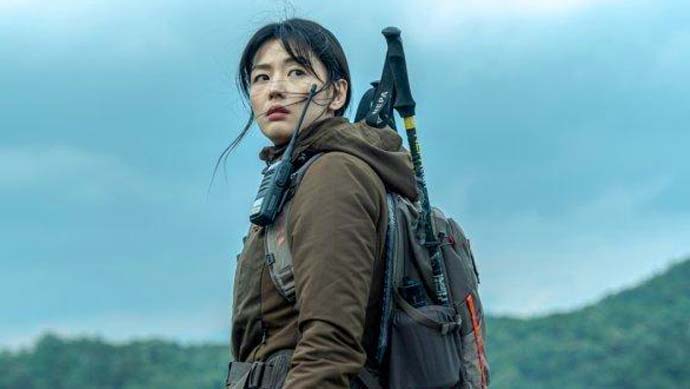 Set in the mountains of Jirisan National Park, Jirisan (also known as Jiri Mountain or Cliffhanger) follows the story of Seo Yi-kang (played by Jun Ji-hyun), a forest ranger known for her expertise in the mountainous region.
Her experiences and instincts help her to save lost mountaineers and trekkers in the mysterious mountains, but her job and her fate take a turn for the worst after the mysterious deaths of some park visitors.
Jirisan also stars Ju Ji-hoon as Kang Hyun-jo, a military graduate who now works as a forest ranger and partner of Yi-kang.
8. Signal (2016)
Park Hae-young (played by Lee Je-hoon) is a criminal profiler who comes across a strange walkie-talkie with a man on the other end. With the mysterious man's help, he realizes he can solve several cold cases that have been unsolvable for a long time.
That man on the line is Lee Jae-han (played by Cho Jin-woong), a detective from the past. Together, they can chase down the culprits of several murders even though they are timelines apart.
However, changing the past affects the present, which is what really gives Signal its thrilling narrative as certain events on one night can give rise to all kinds of twists that lead to greater problems.
Signal was inspired by several real-life crimes, including the Hwaseong serial murders that happened between the years 1986 and 1994.
7. Flower of Evil (2020)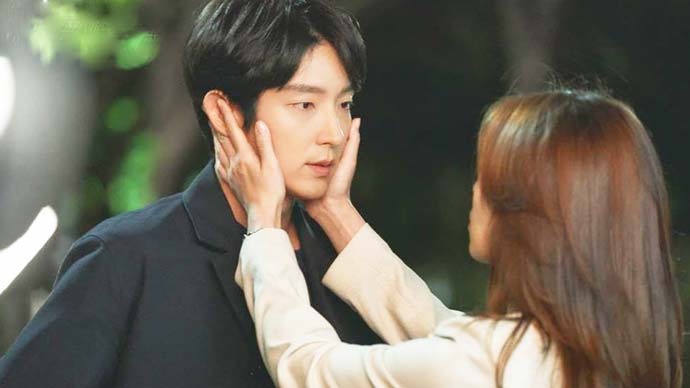 Flower of Evil stars Moon Chae-won as Cha Ji-won, a female detective who's living a perfectly happy life with her husband (played by Lee Joon-gi) and her daughter.
As a detective, her line of work leads her into a string of murders with mysterious circumstances surrounding them. Moreover, she doesn't know that her cunning husband is the culprit.
How will she face the fact that the one whom she loves might not be who she thought and is willing to spill blood like this?
6. Train (2020)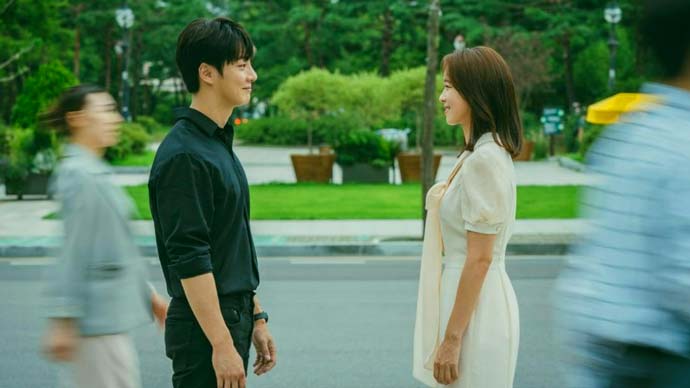 By now, it's not unusual for a murder mystery K-drama series to incorporate some kind of time travel. However, in Train, we get a twist: instead of traveling through time, Seo Do-won (played by Yoon Shi-yoon) is able to move between the real world and a parallel world.
Train follows his story as he tracks his wife's murderer in one world while also protecting her and keeping her alive in the other world. Yes, this plot seems very chaotic, but it's done well!
And there's an additional wrinkle to spice things up: Do-won actually lives two different lives between worlds. In one world, he's a good cop, but in the other, he's a corrupt cop. Plus, the people he knows in the real world are totally different from their parallel versions.
5. Tunnel (2017)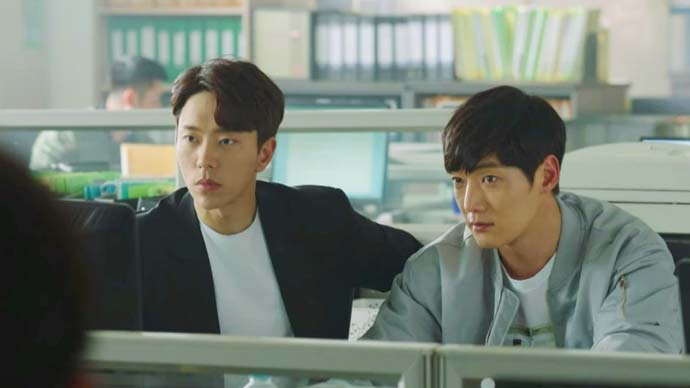 Like Signal, Tunnel also features a past-meets-future fantasy plot. However, in this one, Detective Park Gwang-ho (played by Choi Jin-hyuk) is actually sent 30 years into the future when he passes through a tunnel while chasing a culprit.
Now, in his new timeline, he partners with the bright detective Kim Seon-jae (played by Yoon Hyun-min) and the psychologist Shin Jae-yi (played by Lee Yoo-young).
As a series of serial murders continues, he finds himself caught in the case he left in his real timeline—but now, with his newfound team, they work together to track down the murderer and end their game.
Like the aforementioned Signal, the story of Tunnel was also inspired by the infamous Hwaseong serial murders case.
4. Memorist (2020)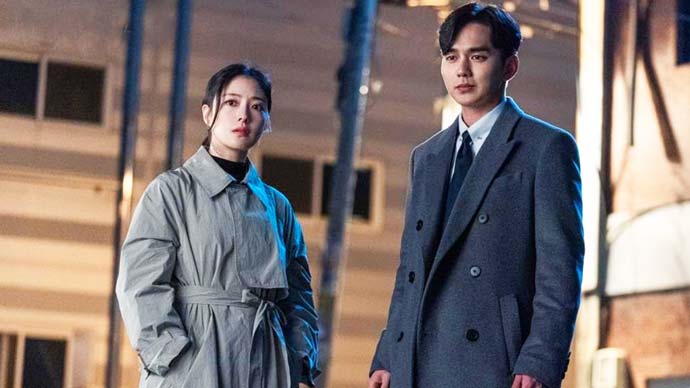 In Memorist, the detective Dong Baek (played by Yoo Seung-ho) has the ability to read the memories of those whom he touches.
You might think this is a pretty handy ability to have, as it would allow him to solve pretty much any case in a matter of time. However, his adversaries also use supernatural forces to commit crimes and murders, and that gives Memorist a thrilling spin.
Teaming up with criminal profiler Han Sun-mi (played by Lee Se-young), they try to solve cases using his ability and her wits, even if the murders before them seem to be more than they can handle.
3. Awaken (2020)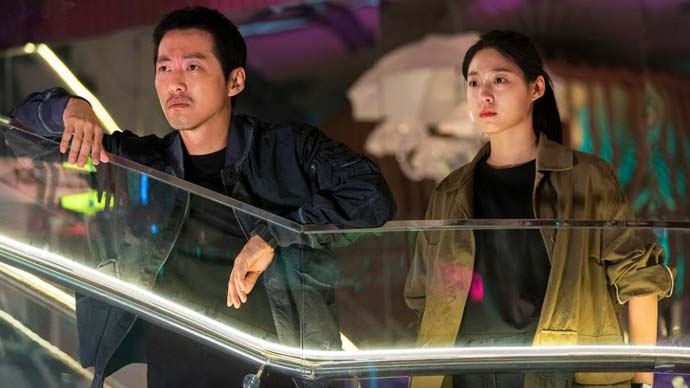 Awaken stars award-winning actor Namkoong Min as Do Jung-woo, the leader of a special team of the country's police force alongside police officer Gong Hye-won (played by Kim Seol-hyun) and FBI investigator Jamie Leighton (played by Lee Chung-ah).
Awaken follows the team as they solve a series of crimes that are all murders executed and masked as suicides. To make things even darker, these crimes are linked to a tragedy that happened almost three decades prior to the story's main storyline.
2. Mouse (2021)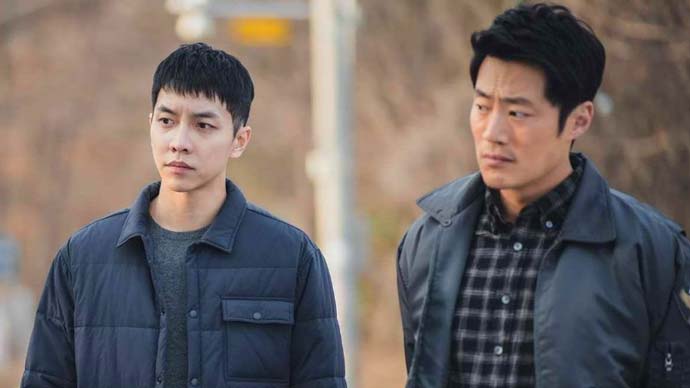 What if science could really tell whether someone has an innate inclination to kill or even become a serial killer? That's the question raised by Mouse, which features a serial murderer who took the lives of countless individuals, affecting the lives of the main characters.
The series stars Lee Seung-gi as Jung Ba-reum, a rookie cop who teams up with Detective Go Moo-chi (played by Lee Hee-joon), who's the sole survivor of one of the murder cases that happened when he was young (which, of course, traumatized him).
1. Inspector Koo (2021)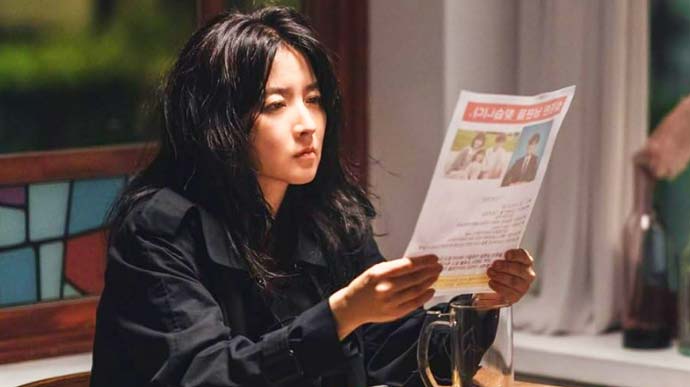 Also known as A Wonderful Sight or Sightseeing (because the Korean title is actually a pun), Inspector Koo follows the story of Koo Kyung-yi (played by Lee Young-ae), a former cop who now works as an insurance investigator.
She lands a job that was supposed to be "easy," but it soon leads her down a path towards a murder investigation.
The narrative style of this series is pretty unusual and quirky yet witty, featuring dark themes of death and murder in its central plot but focusing heavily on the comedy of Kyung-yi's character.
On top of that, Inspector Koo stands out for its interesting characters, especially the protagonist (a seemingly airheaded gamer who's really a genius) and the antagonist (who's cute and lovable yet lethal).