You've no doubt seen the idea of female rage trending on social media. We previously explored some of the best female rage movies, but we aren't done! There are some great female rage TV shows, too.
Male anger is normally shown as punching walls, smashing mirrors, and getting into bar fights, while female anger is typically depicted as curling up in bed or sobbing in a bathroom stall.
But female rage TV shows take it a step further. These shows involve women who express their anger in loud, manly ways.
Instead of melancholic Victorian women recovering by the seaside, we're talking grunge rockers, alcoholics, killers, and addicts who scream and destroy in 21st century ways.
Here are some of the best female rage TV shows and series worth watching to understand what this trend is all about!
8. We Are Lady Parts (2021)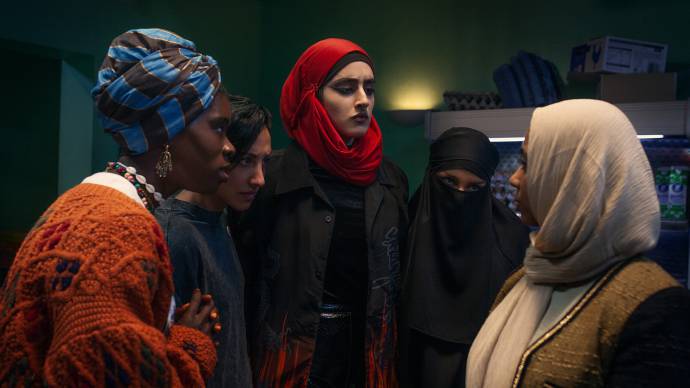 With We Are Lady Parts, Nida Manzoor gives us a series like none other on British television. This gutsy sitcom is about an all-female Muslim punk rock band whose newest member is anything but punk rock.
Amina (Anjana Vasan) is a Capricorn who's finishing a PhD in microbiology and prone to excessive sweating. She's the new lead guitar player for Lady Parts, and Lady Parts is angry.
The band members channel their rage towards the patriarchy (among other things) into their music, somehow managing to be comedic caricatures without being stereotypes.
They sing about things like Voldemort being alive and living under their headscarves, and the main singer even happens to be a butcher when she isn't screaming down the mic.
We Are Lady Parts shows the fun side of female rage, without reducing or criticizing it. It's perfectly angry and proud.
7. Yellowjackets (2021)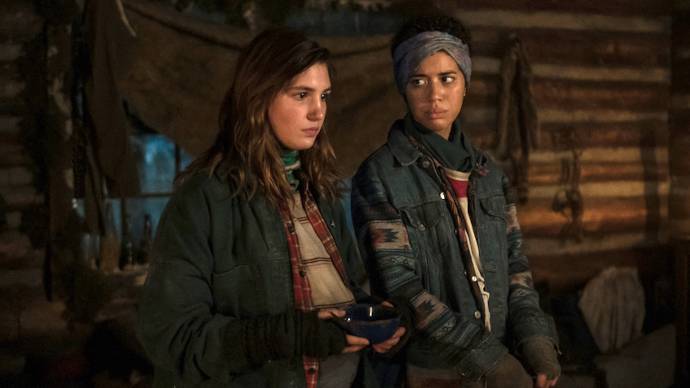 Female rage often rages against the patriarchy, but not always. Not every example of female rage has to be against sexism or being heartbroken by a wrongful man.
Yellowjackets shows us a different kind of female rage that comes in the form of murder and cannibalism in the face of survival, and season two had fans in awe of its daring matriarchal temper.
This show follows a group of soccer girls across two timelines: in the past when they crash-land in a brutal wilderness and fend for survival, and in the present where they deal with the trauma of that time.
With season two in particular, producer Jonathan Lisco explained: "Now we're really exploring female rage."
6. Big Little Lies (2017)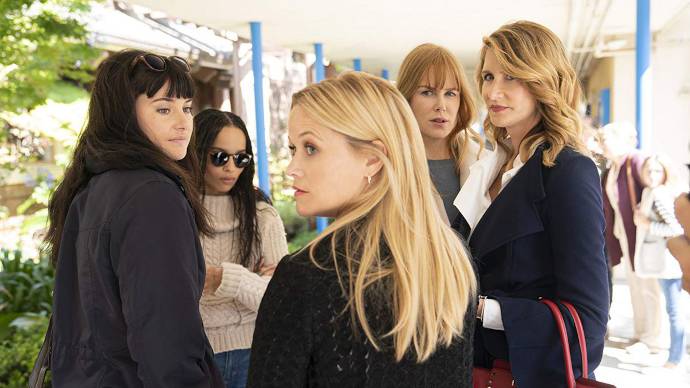 "Will somebody give a woman a moment?" shouts Renata Klein (Laura Dern) in frustration as she drives away from her husband. Disregarding her emotions, he calls her "dramatic"—until she smacks him out and leaves him on the highway.
That accurately sums up the attitude of Big Little Lies: women who are done with their men and refuse to play obedient housewife.
If you met the Monterey Five in real life, you'd probably hate them. They are, after all, rich white women who feel entitled to the world.
But Big Little Lies gives us a peek into their lives—their tumultuous relationships, surrounded by jealousy, infidelity, betrayal, and violence—that etches out some sympathy.
Not only is Big Little Lies solidly written, well-acted, and skillfully directed, it's also refreshing to see the suburban wife being loud-mouthed and ready to fight instead of baking cookies and pretending not to notice when her husband works late three nights in a row.
5. Sharp Objects (2018)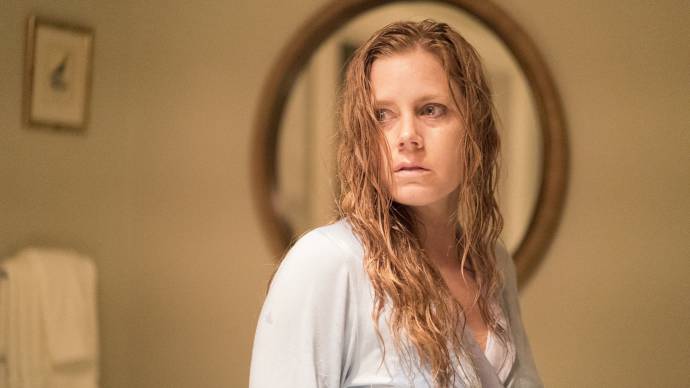 Camille Preaker (Amy Adams) is an anti-hero whom we love from the offset, even if she's an obsessive, mentally unstable, moody alcoholic. She's also intelligent, honest, and clearly a good person.
Her suspecting nature that makes her cynical also makes her perfect for uncovering the dark truth of her hometown murders.
The female rage depicted in Sharp Objects doesn't have any bells on it. Instead, it's a kind of female rage that stems from suppression. When it builds up, it bursts at the seams as self-harm, isolation, and addiction.
Sharp Objects gives us an imperfect protagonist who must navigate a world that has greatly wronged her, all while dealing with the damage it has caused her and the damage she causes to herself.
4. Shameless (2011)
Everyone in Shameless is a bit angry—and rightly so. They're cramped in a shabby house, living on the poverty line, and left to fend for themselves by addict parents who drag them down by always coming back for the welfare checks.
As the oldest sister, Fiona Gallagher (Emmy Rossum) takes the brunt of the responsibilities involved in taking care of her siblings—and her parents—before she's even started high school.
For the most part, Shameless is a comedy that uses dark humor for social commentary on modern America. But when Shameless goes deep, it hits hard—and those moments often involve Fiona crying, calling an ambulance, or getting arrested.
As the guardian, she has to deal with every kind of problem and trauma, creating a hard shell of rage that sometimes comes loose with fits of crying that jerk tears from our own eyes as we watch.
Smoking in her wedding dress with mascara down her face; begging her mother to get out bed; getting lairy at customers when drunk on the job; crashing her car. These are all perfect images of female rage, and she isn't even surprised anymore.
3. Mare of Easttown (2021)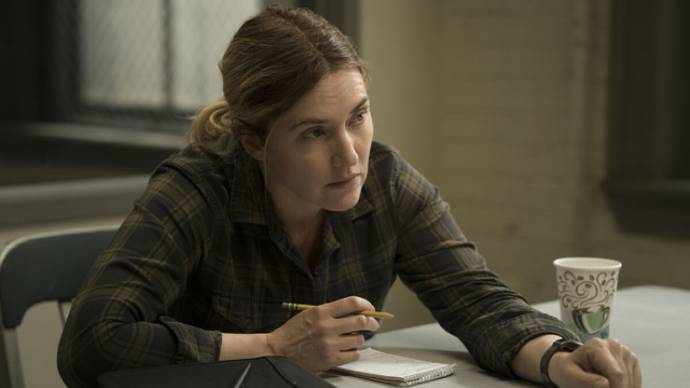 HBO delivered yet another exquisite drama back in 2021 when they released Mare of Easttown, starring Kate Winslet as Mare Sheehan, who tries to pull the strings of her fractured life together while investigating the murder of a teenage girl.
Her critically acclaimed performance is the epitome of a female rage that has surpassed the loud and furious part and gone into the "sorry, not sorry" stage of nonchalance.
Well, almost nonchalance. Mare actually works really hard, but she just doesn't care about anything unless it demands extreme care—you know, like a grisly murder does.
She's at the end of her rope and done with being polite, considerate, or discreet. Someone throws something through her window? She'll be damned if that's going to stop her enjoying her sandwich. Mood.
2. Fleabag (2016)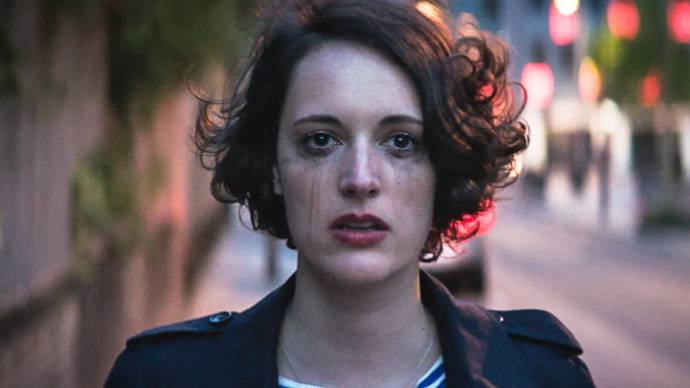 Fleabag is a different kind of rage than most of the other shows on this list. It's generally seen as a flirty comedy that verges on nymphomania, but the poster image isn't of one who's laughing or kissing—it's Phoebe Waller-Bridge with mascara running down her face.
Make no mistake: this isn't a Shakespearean tragedy. It's about a single, thirty-something woman with a dysfunctional family, dark humor, and a high sex drive, who struggles to pay rent in London. Her best friend passed away and she inconveniently falls in love with a hot priest.
While those details are pretty specific, the whole package is something that most women can relate to. Her fourth-wall breaks are aimed at female viewers who understand every expression.
As the writer and star of Fleabag, Phoebe Waller-Bridge explained about season two: "A lot of female anger has been unleashed. Articulated anger. Which is exciting for me because I've always found female rage very appealing."
We can see a lot of that in her occasional teary monologues, her drunk-smashing of champagne glasses, and her conversation about female pain being "built in."
1. Euphoria (2019)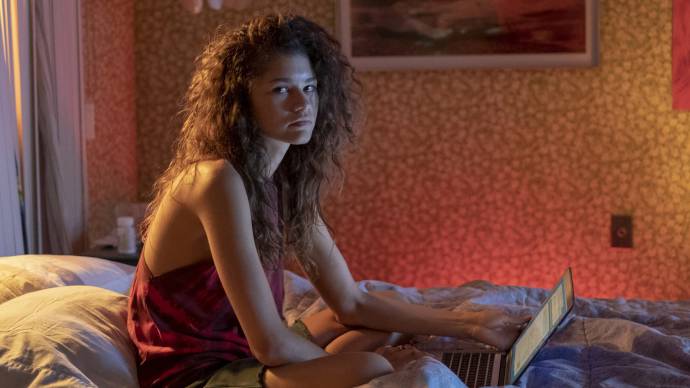 For all its glitter, artistic cinematography, and pretty-faced cast members, Euphoria is actually filled with despair.
Couples cheat, kids die, and Rue (Zendaya) bangs on the door of her drug dealer while begging for a hit. You'd be hard-pressed to find one female character who isn't angry.
Zendaya's explosive performance in season two—when her friends tell her mother about her selling drugs—is the embodiment of female rage. The long take tracks Rue's rampage around the house as she screams, cries, and cusses at her family and friends.
The combined rage of drugs, withdrawal, grief, and betrayal spirals Rue into an overwhelming state of fury and desperation that earned Zendaya several awards.
Although she spends most of Euphoria in a passive state of zombie-like depression, when Rue does feel emotions, she feels them all at once and at full volume—usually culminating as seething rage.