Steven Spielberg is the quintessential modern-day movie director. His influence over decades has shaped Hollywood and created an esteemed generation of filmmakers inspired by his work.
But did you know that Spielberg has also been involved in several projects beyond movies? Namely, TV shows!
Through his company Amblin Entertainment, Steven Spielberg has directed, written, and produced all kinds of TV shows that bring his cinematic expertise to the small screen.
Here are the best Steven Spielberg TV shows that range genres from sci-fi to war epics to family-friendly fun.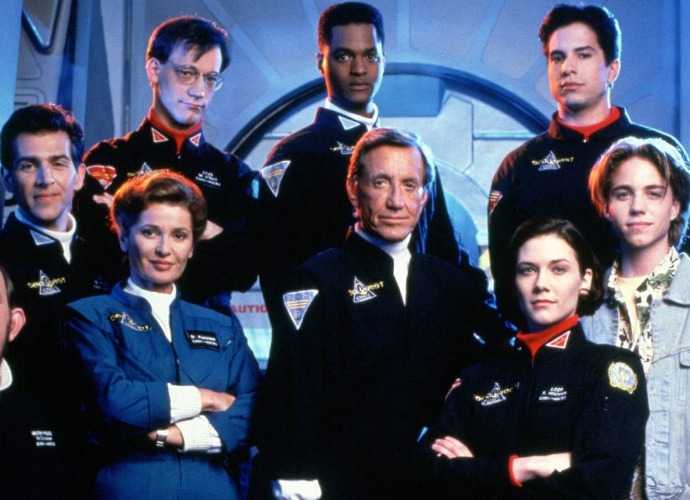 SeaQuest DSV is set on a world where humanity occupies the seas, with the level-headed Captain Nathan Bridger commanding the SeaQuest DSV submarine. Steven Spielberg reunited with his Jaws co-star Roy Scheider for this sci-fi TV series.
What Star Trek is to space exploration, SeaQuest DSV is to sea exploration. Every episode has its own undersea adventure that requires the crew to explore mysterious corners underwater and stop opposing forces that get in their way.
While it wasn't ever as successful as his other shows, it's worth watching to see Steven Spielberg's vision imprinted on every quest.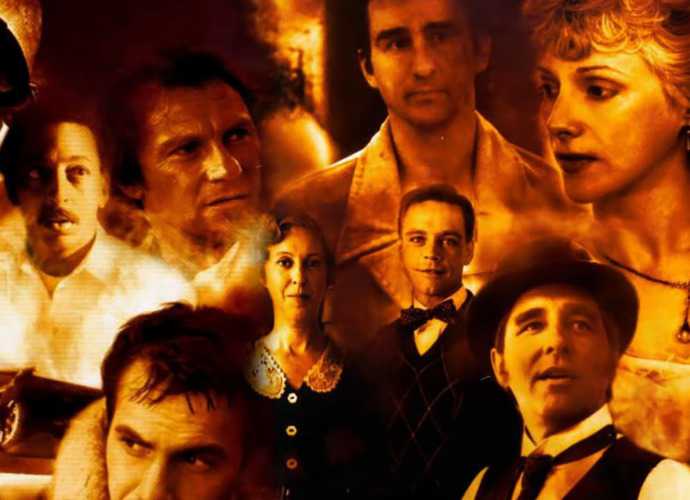 Spielberg is a master storyteller who can flawlessly adapt to any genre. Need proof? Look no further than his 1985 anthology series, Amazing Stories, that mixes many genres into its episodes, including fantasy, sci-fi, comedy, horror, family drama, or thriller.
Often described as a blend of The Twilight Zone and Alfred Hitchcock Presents but never as dark as those shows, Amazing Stories does tackle hard subject matter with lighthearted moments.
Case in point: the Spielberg-directed segment entitled "The Mission," where a WWII gunner uses his imagination to outwit his foes!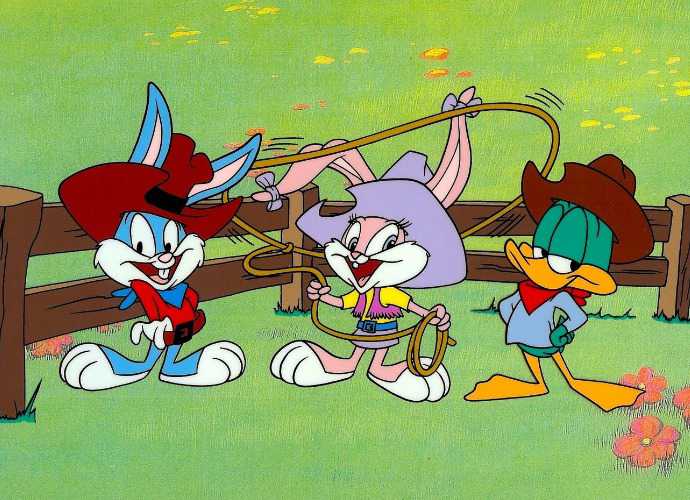 Tiny Toon Adventures is Steven Spielberg's first animated TV series. It follows a ragtag gang of young characters at Acme Looniversity who are training to be the next generation of Looney Tunes.
The show features beloved characters like Buster Bunny, Plucky Duck, Babs Bunny, Hamton J. Pig, Dizzy Devil, Elmyra, and many more who are all younger versions of famous Looney Tunes characters.
While it follows the same formula of any kids' show that features de-aged characters (e.g. Muppet Babies or Flintstones Kids), its charm is in its unique humor and Spielberg's inventive storytelling.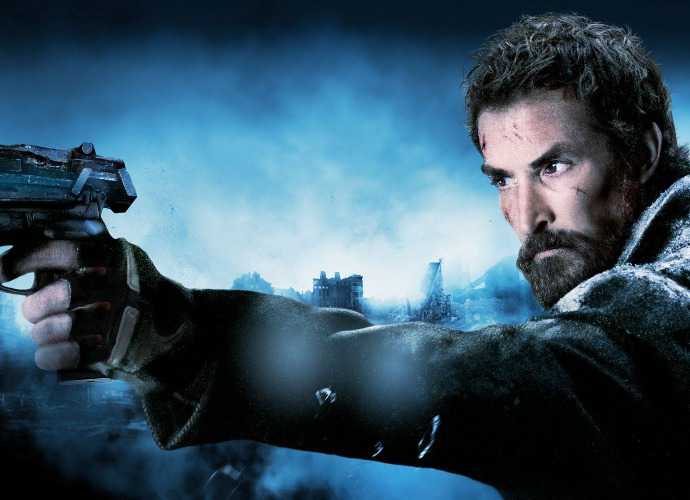 This post-apocalyptic sci-fi TV series follows a simple scenario: What if aliens invaded Earth and won? Can humanity fight back? Do we have what's needed to overcome the aliens?
We see humanity's last stand through the eyes of Tom Mason, a former history professor who becomes the second-in-command of a Boston freedom-fighting militia.
The show builds up to and answers those questions, all while taking us on sharp twists and turns that raise the stakes further.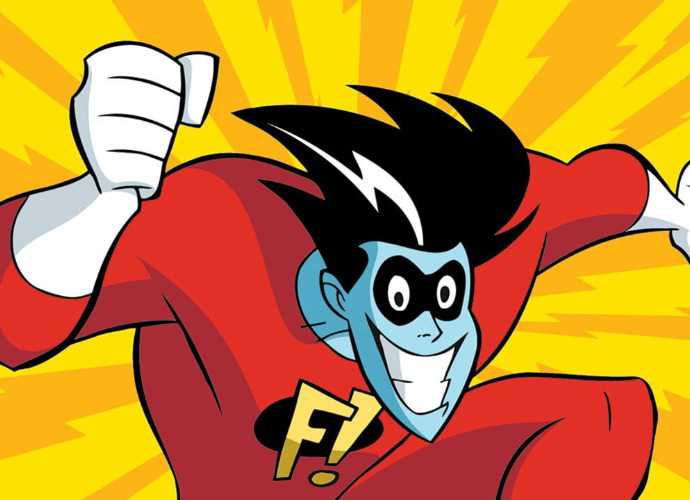 But back to animation, before superheroes become meta figures on their own, there is Freakazoid!
Created by the same minds behind Batman: The Animated Series—Bruce Timm and Paul Dini—Freakazoid! is an animated TV show centered on a teenager named Dexter Douglas who transforms into a manic superhero with super strength, speed, and sanity (or not).
Much like Tiny Toon Adventures and Animaniacs, Freakazoid! boasts over-the-top humor. From its fourth-wall breaks to its pop culture parodies, the show is surprisingly more adult than it might seem at first. And it rightfully became a cult hit!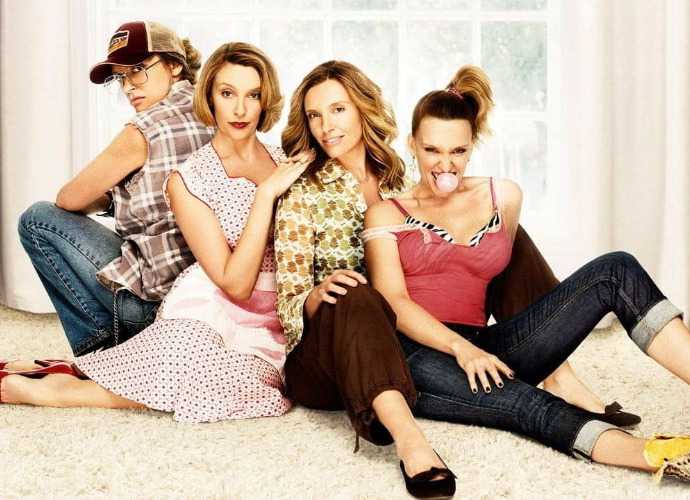 Toni Collette is an outstanding talent to behold. If Hereditary and Little Miss Sunshine didn't sway your opinion of her, then her performance on the comedy-drama series United States of Tara will.
In it, Collette plays a suburban mother and aspiring artist, Tara Gregson, who's struggling with dissociative identity disorder (DID).
Spielberg's idea for United States of Tara was a way to explore the human psyche and the challenges of mental illness—and it became Collette's acting showcase. See her transition from feisty teenager to 50s housewife to drunken veteran; it's hilarious and heartbreaking.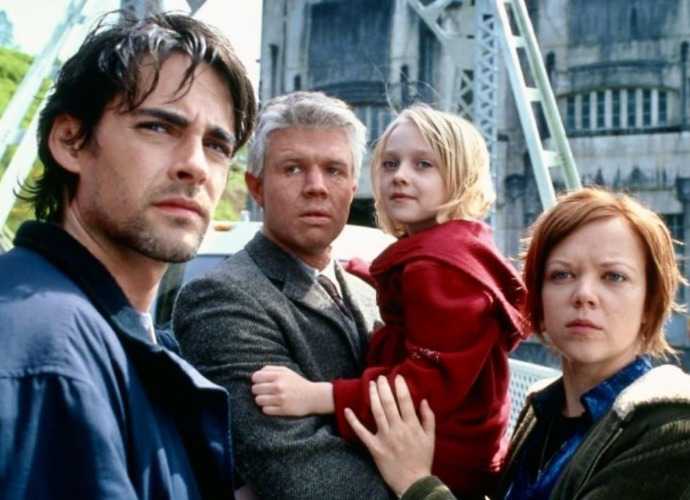 Not to be confused with the Liam Neeson action movie, Taken was one of Spielberg's many explorations of extraterrestrials. In this case, he explores the idea of alien abduction and its consequences.
The Taken miniseries is set between 1944 to 2002, centering on three families who all have close encounters with aliens and a connection to a mysterious device called the "Artifact."
From the Roswell crash to human experimentations, Spielberg stretched his creative sensibilities as he depicted all possible angles of extraterrestrial encounters. And given its intriguing angle, this is one of the best sci-fi TV series for geeks!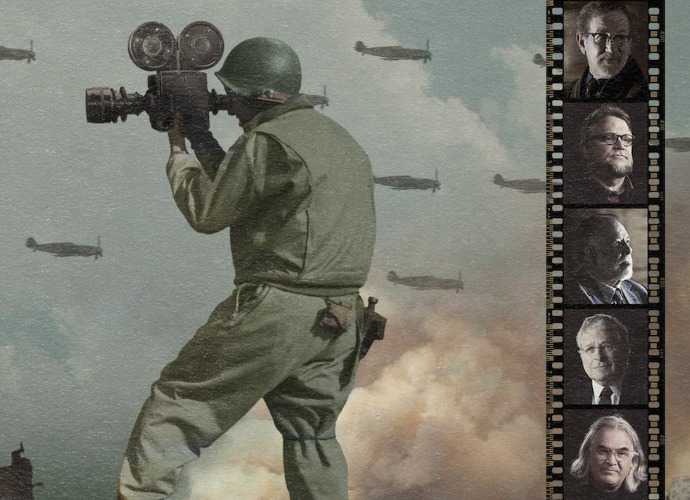 This Netflix documentary miniseries finds Spielberg highlighting five American filmmakers from Hollywood's Golden Era—John Ford, William Wyler, John Huston, Frank Capra, and George Stevens—and their involvement in World War II with their war propaganda films.
Spielberg brought in four other directors to help him out: Francis Ford Coppola talks about Huston; Guillermo del Toro showed Capra's legacy; Paul Greengrass discusses Ford; Lawrence Kasdan emphasizes Stevens' efforts. Spielberg himself focused on Wyler, who lost his hearing during the war.
Five Came Back is more than a treat for cinephiles. It's an eye-opener about war, sacrifice, and the power of film.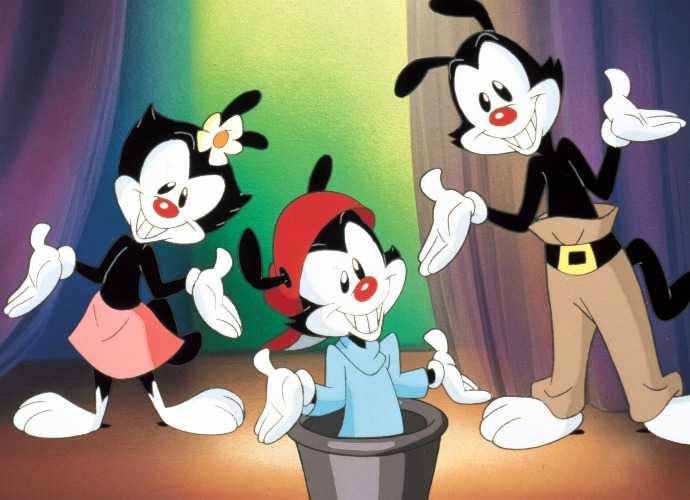 Arguably Spielberg's most memorable TV effort, Animaniacs follows the Warner siblings—Yakko, Wakko, and Dot—and their unabashed musical misadventures around the Warner movie lot.
Other characters also join in the fun, including Slappy Squirrel, The Goodfeathers, Dr. Otto Scratchansniff, and Pinky and the Brain.
Every episode is everything you'd expect from a totally insane 90s equivalent to Looney Tunes: slapstick, parodies, meta humor, fourth-wall breaks, social commentary, and innuendos.
It's clear why this show is a touchstone of 90s animation, and we wouldn't fault anyone for saying that Animaniacs is one of the best Steven Spielberg TV shows of all time.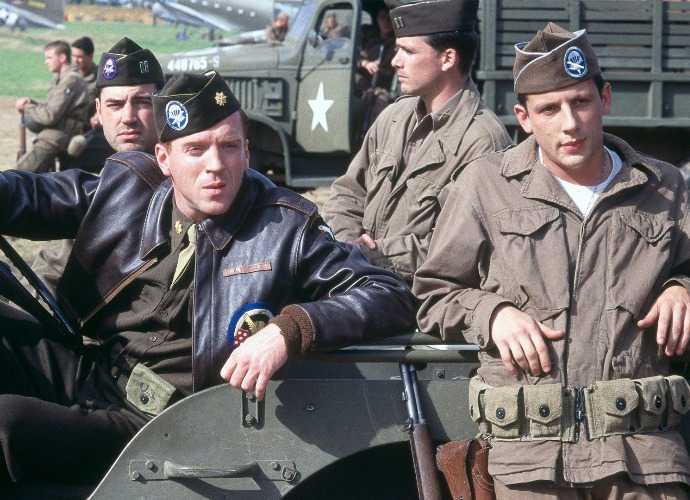 After Saving Private Ryan, Spielberg and Tom Hanks teamed up for another WWII project, this time based on Stephen E. Ambrose's non-fiction book about Easy Company, 2nd Battalion on their skirmish from Normandy to Bastogne.
Much like in Saving Private Ryan, it's the harrowing portrait of war that's the highlight of this HBO miniseries, most of which is based on Ambrose's in-depth research and interviews of E Company veterans.
The soldiers from E Company have endured the hardest hurdles of their lives, and their sacrifices are dutifully honored in this miniseries. If you love Band of Brothers, you should also catch the companion series The Pacific and the upcoming series Masters of the Air.