British TV has really hit its stride over the past decade. For a long time, it felt underbudgeted and constrained by the bonds of British culture. Most classic UK series were Sunday afternoon dramas and were happy enough to not strive for anything more.
But now? British TV shows are being made for a wider global audience, and people are eating it up. There's still something distinctly British about these TV series, but in a way that doesn't require you to be a British viewer with British tastes to fully enjoy them.
Here are the best British TV shows and series of the modern TV age. They're really good—enough to stand next to some of the best TV shows coming out of any country.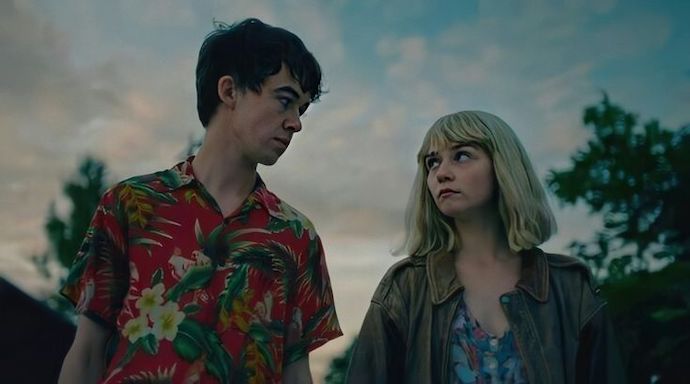 Ten years from now, people will hail The End of the F***ing World as one of the best British TV series of all time.
But it's already widely praised as the culmination of a long journey for British TV, what with it being shot like an indie movie while retaining all the acerbic wit of a classic show like Blackadder.
What many don't realize is that The End of the F***ing World is based on a set of mini-comics by Charles Forsman. It was then adapted to TV—rather perfectly—by Charlie Covell, who wrote the entire series herself and commited to the unhinged elements of the comics.
The two leading performances by Jessica Barden and Alex Lawther as screwed up teenagers who run away together are up there among the best performances in any British comedy.
The End of the F***ing World is one of those series that will only continue to get better with age, as all the tropes of modern life are so wonderfully cracked and put back on the screen as a dark mirror held up to the nature of society.
9. Fleabag (2016–2019)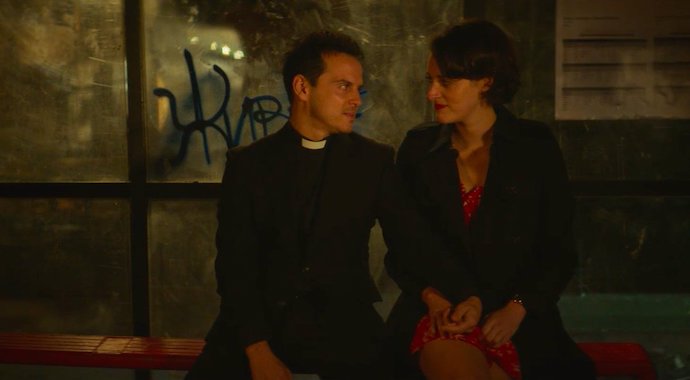 Phoebe Waller-Bridge's perfect comedy started life as a one-woman show in the West End of London, which is incredible when you look at where the series is today.
The story of a traumatized, grieving single woman and her journey through guilt, shame, and love captured the zeitgeist of the modern world, making people everywhere embrace her as they did.
For such a small BBC comedy, it made its way out into the world and came back as a cultural moment not to be missed.
Waller-Bridge took home Golden Globes, Emmys, BAFTAs, and wheelbarrows full of other awards for her work on the show, which came to an end after just two perfect seasons.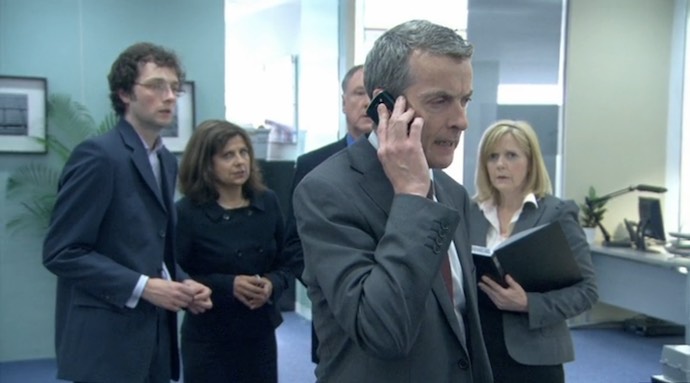 In the last twenty years of British TV, it's hard to think of a comedy show that's better written than The Thick of It. Based around the goings-on and bungling of a low-level government department, The Thick of It was never anything less than eye-watering in its hilarity.
The series was created by Armando Iannucci (who would later go on to adapt the same concept in Veep) and stars Peter Capaldi as the fearsome chief of communications, Malcolm Tucker.
The Thick of It is an example of how to write about dense subjects and make it funnier than most overt comedies are trying to be. Everything in the series stood out as integral—and looking back now, it's clear that this series launched a new era of British comedy.
If you decide to watch this show, prepare yourself for gratuitous use of the F-word, which is always done in aid of making the scene funnier, never to simply be thrown in for no reason.
The Thick of It even spawned an Academy Award-nominated movie, In The Loop, which retained Tucker but re-cast most of the supporting characters from the original series.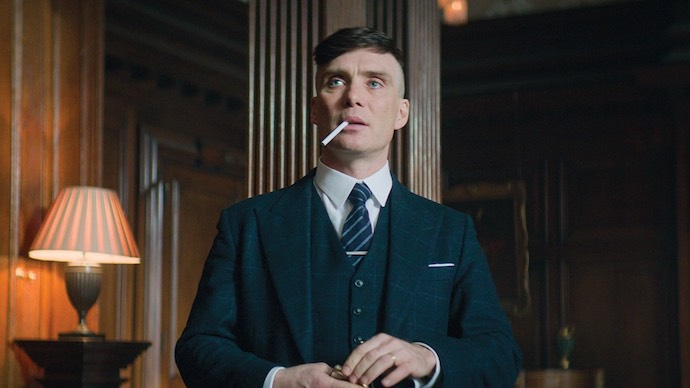 Peaky Blinders was the first British TV show to really prove that UK TV series had evolved to match the quality of US TV series.
This story of a bunch of Birmingham gangsters caught the attention of prominent figures around the world, including Steven Spielberg and the late David Bowie. That alone shows just how impressive the show is.
The sets, the costumes, the feel of the show perfectly balances the performances and writing that go into it. Cillian Murphy's Tommy Shelby is a TV character like no other before him, and he leads the way as we see his rise to power coming at greater costs than he expected.
The show is a stunning example of Britishness, with a cast that's nothing short of phenomenal: Helen McCrory, Aiden Gillen, Paul Anderson, Sam Neill, Annabelle Wallis, plus others. And that's all before we get to Tom Hardy's scene-stealing Jewish gang lord, Alfie Solomons.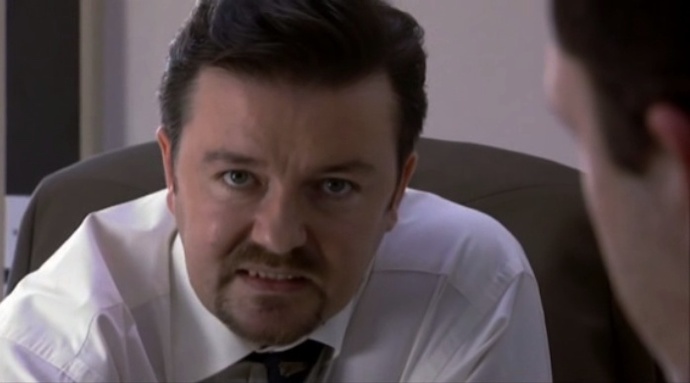 There is no show in modern history more successful than The Office.
Ricky Gervais and Stephen Merchant's hit TV sitcom started life as a British mockumentary that looked at the lives of people who work in decentralized offices. The concept was later expanded to the US, India, Chile, Canada, and many more countries worldwide.
The original British version of the show was a massive hit in the UK and the US, earning heaps of awards and critical acclaim. Gervais's leading role as the jackass boss, David Brent, went down as one of the greatest TV sitcom characters in history.
Though it only lasted for two seasons and two specials, The Office has a commanding legacy. And if you haven't seen it yet, you'll be surprised by how much more cringeworthy it is compared to its other versions.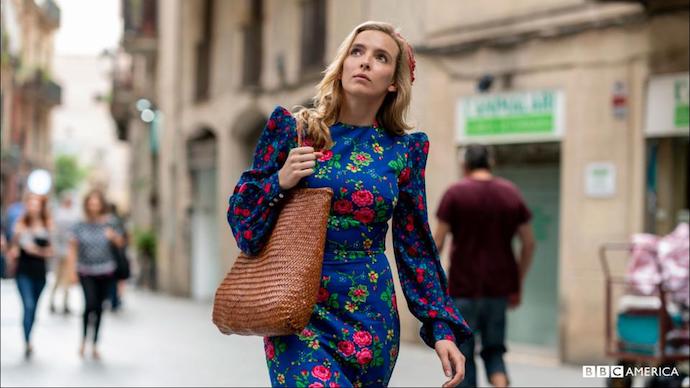 How else does one describe Killing Eve other than fun, fun, fun? Based upon the Villanelle books, Phoebe Waller-Bridge's series about a cold-blooded yet desperately-in-love killer is one that has become famous the world over.
Both Sandra Oh and Jodie Comer are simultaneously funny and borderline psychotic in their pursuit of one another across Europe, and the chemistry shared between the pair is absolutely delightful. Killing Eve is at its best when they are together.
One of the real standouts of the series is the cinematography, which brightens up the ambience and brings with it a real sense of grandeur and mayhem to the screen.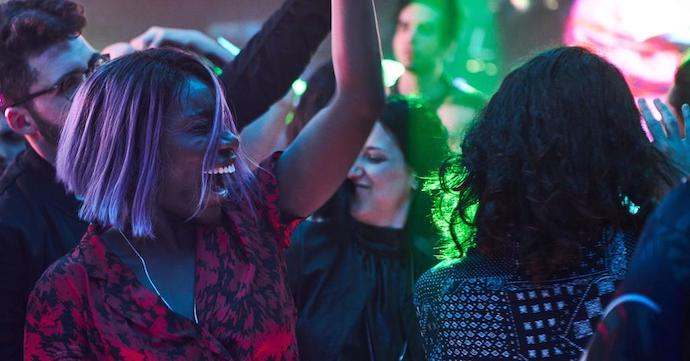 The two words that best describe I May Destroy You? Brutal and devastating. Michaela Coel's sexual assault drama is tense—not because of the realism in which the crime itself is portrayed, but because of the honest look it offers at life after such an event.
Arabella's tale is genuinely one of the darkest and yet truthful stories ever put forth to a TV audience. The BBC should be commended for commissioning the series, knowing that it would feature moments that are so uncomfortable that they truly shock viewers.
Coel's writing is perfect, and she also stars in the series alongside brilliant supporting performances. It's a show that everybody should watch for its craftsmanship and cultural importance.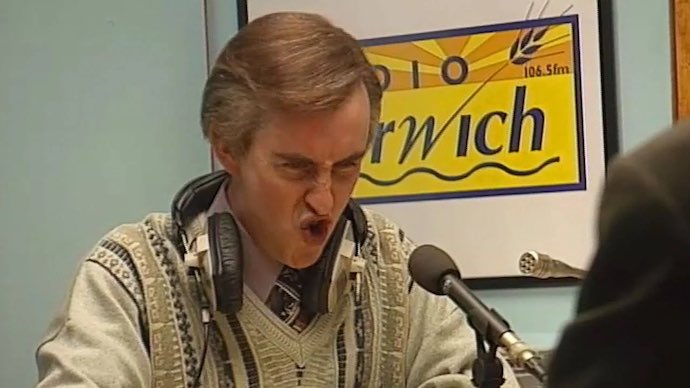 It's the oldest TV series on this list, but also one that's totally unique. I'm Alan Partridge follows the hilarious life of the titular self-involved TV/radio presenter as he tries to claw his way back to the top.
Yes, the humor is cringeworthy and ironic (as you might expect from British TV), and the characters often watch on helpless as they're drawn into his orbit of idiocy. I'm Alan Partridge is definitely one of the best British TV series to come out of the late 90s and early 2000s.
Not many TV characters have ever been as popular with the British public as this one, with Alan Partridge now the face of small-minded English people on TV. His antics have always drawn a huge audience. In fact, Alan Partridge is still on TV with his newer series This Time With Alan Partridge airing on BBC.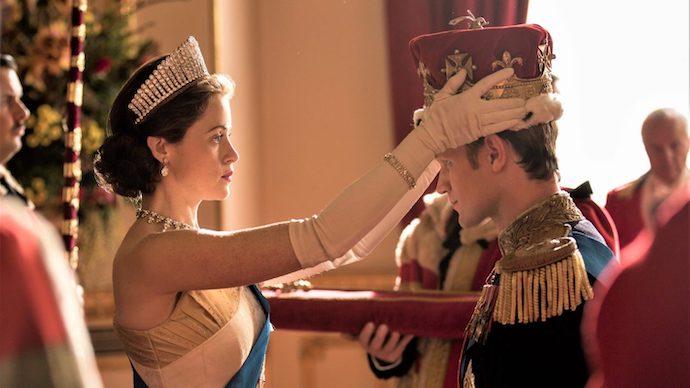 When a drama TV series is made about the most famous royal family in the entire world, of course it has to be epic in scale—and if you're looking for an epic TV series, Netflix's The Crown is exactly that.
Everything about the show is practically flawless. Despite starring powerhouses Olivia Colman and Claire Foy alongside Matt Smith and Tobias Menzies, every cast member in The Crown has played their role with utter dedication that reflects the brilliance of the writers.
Very few series have the kind of embrace that The Crown does. Seeing all of the storylines—which are partially rooted in real history—and how they play out is strangely fascinating.
And the entertainment value is doubled when you consider we're living through a time when the British Royal Family is in turmoil, which further amplifies this series' dramatization of events.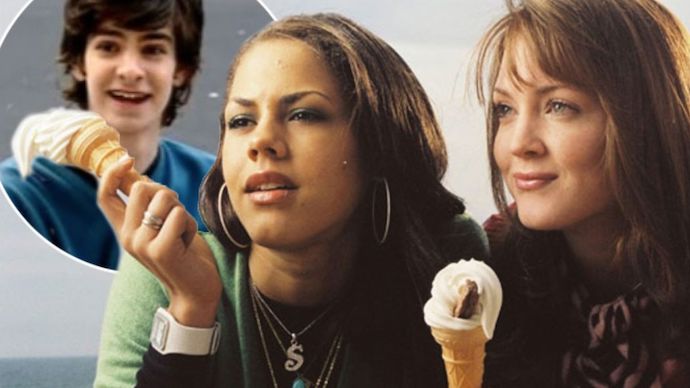 If you've never heard of Sugar Rush, we don't blame you. It was a tiny Channel 4 series back in 2005 that only ran for two seasons.
Looking back at it now, Sugar Rush was an immense TV series that was a decade ahead of its time. Set in Brighton, it followed the story of 15-year-old Kim and the secret crush she has on her best friend, Sugar.
LGBTQ+ TV series are just starting to find their way into mainstream culture now in 2021. For a 2005 TV series to follow the story about a gay teenager? It was one of the first of its kind.
And LGBTQ+ aside, it's just a fantastic series overall, filled with wonderful performances and an adorably young Andrew Garfield.