Time travel has fascinated audiences since H. G. Wells published his groundbreaking book The Time Machine in 1895. Today, time travel is more popular than ever—so much so that it's cliché.
Why is time travel so popular? Perhaps because, now more than ever, people want to escape the chaos and stress of their daily lives with a show that ponders the possibility of changing one's fate via time.
Shows about time travel are wildly different from one another, of course. Some tackle this issue with levity and humor while others explore complex philosophical questions.
But every TV show about time travel seems to share one thing in common: they all deal with the potential consequences of change, and how even small changes can have huge effects in the grand scheme of things.
Here are my personal picks for the greatest TV shows about time travel and what they did right when most have failed.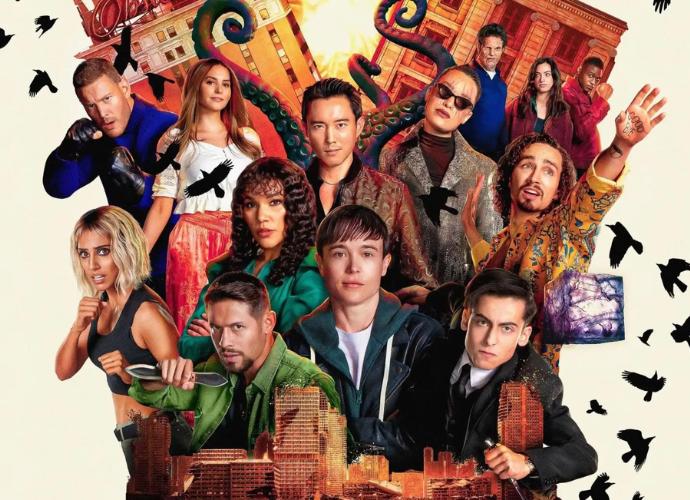 The Umbrella Academy is a superhero TV show based on the comic book of the same name written by Gerard Way. (Yeah, the very same lead vocalist of My Chemical Romance!)
The series follows a group of seven adopted superhero siblings who reunite to investigate their father's sudden death. But when they travel back in time, they all end up in different time periods, and chaos ensues as they try to find their way back to each other.
If you want a series with a lovable dysfunctional family, interesting character development, entertaining action, and imaginative time-traveling shenanigans, then this is the show for you.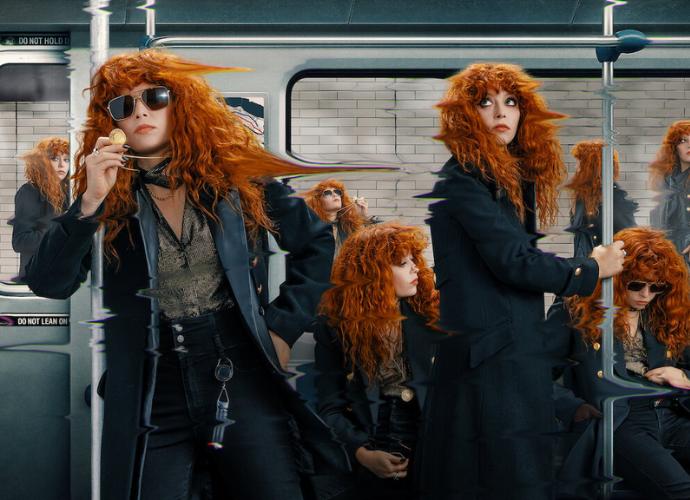 Russian Doll is a comedy-drama TV show created by Amy Poehler (Parks and Recreation), Natasha Lyonne (Orange is the New Black), and Leslye Headland (Sleeping With Other People). And yes, the series is as impressive as the creative team behind it!
The show follows Nadie Vulvokov, a young woman who finds herself trapped in a time loop after she unexpectedly dies at a party.
As she tries to figure out what happened to her, she finds another man who's going through the same thing. With both of them stuck in a time loop, together they must find a way out of it.
Even though the premise might feel familiar, Russian Doll manages to feel fresh and innovative through its creative use of time travel, interesting main characters, and successful blending of different genres.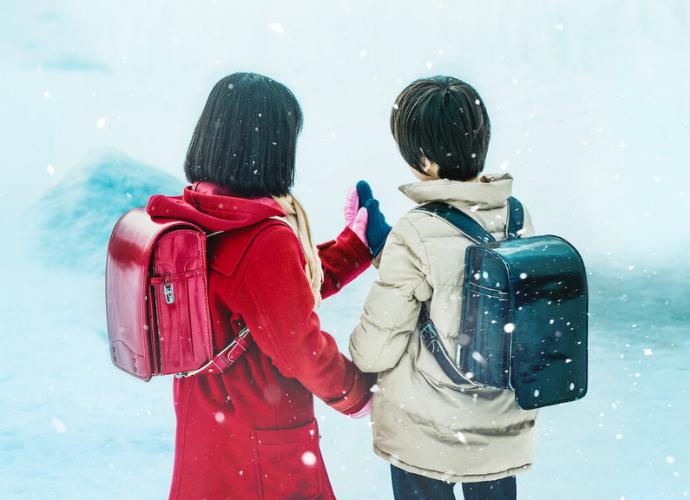 Erased is a Japanese fantasy show based on the manga of the same name, written and illustrated by Kei Sanbe.
The story follows Satoru, a struggling manga artist who has the ability to travel back in time, to moments right before life-threatening incidents.
When Satoru witnesses the murder of his mother, he accidentally travels back in time 18 years to his childhood. This gives him the opportunity to not only save his mother but also to prevent an incident that killed three of his childhood friends.
This is a highly imaginative, character-driven show which explores the consequences and ethical responsibilities of time travel. Definitely a must-watch for fans of these types of stories!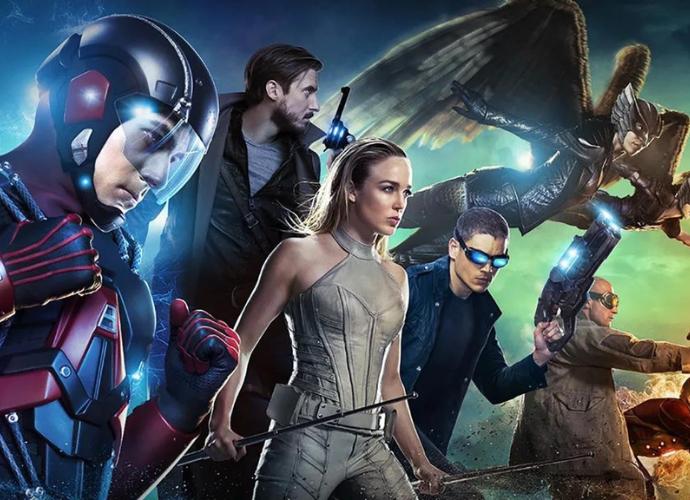 DC's Legends of Tomorrow is a superhero TV series that's part of The CW's Arrowverse, featuring characters originally introduced in Arrow and The Flash, plus some new characters.
But even if you've never seen the Arrowverse shows, it's okay. DC's Legends of Tomorrow is an enjoyable watch. The show follows the superheroes who travel through time to prevent disasters from happening.
It might sound like a familiar premise, but this show manages to stand out thanks to its light tone, witty humor, fun character dynamics, and entertaining superhero action.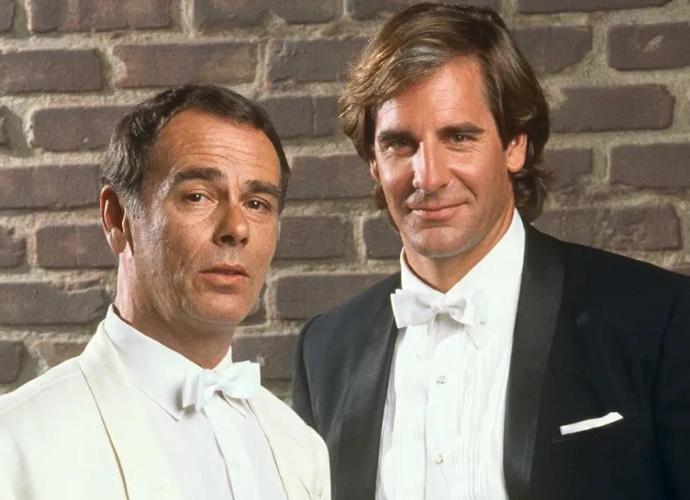 Quantum Leap is a science fiction TV series that originally aired between 1989 to 1993. It stars Scott Bakula as Dr. Sam Beckett, a physicist who invents a way to travel through time—by temporarily taking the place of other people in the past.
The show also stars Dean Stockwell as Admiral Al Calavicci, a colleague of Dr. Beckett who guides him through his travels. Despite being one of the oldest TV shows on this list, it still holds up today!
Its groundbreaking take on time travel and innovative use of technology inspired numerous TV shows and movies, including Avengers: Endgame, which referenced the show when the characters tried to explain their time travel technology.
Outlander is a historical drama TV series based on the romance novels of the same name by Diana Gabaldon.
The show follows Claire Randall, a military nurse who accidentally travels back in time from 1945 to 1743. There she ends up marrying a handsome man named Jamie Fraser to avoid being taken prisoner.
While trying to get back to her time, she starts to fall in love with Jamie, all while being caught in the middle of a Scottish uprising.
Want something unique to watch? This might be the show for you. It has steamy romance, time travel fantasy, and wartime drama.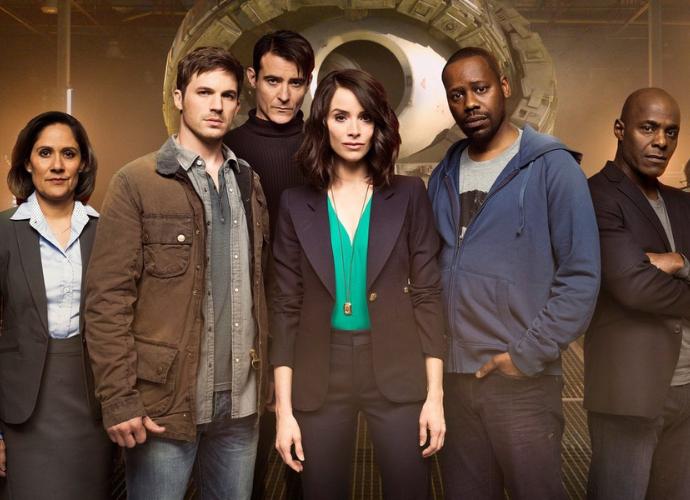 Timeless is a sci-fi TV show about a group of people who attempt to stop a mysterious organization from changing the course of history.
The story involves a history professor, a soldier, and an engineer as they try to track down the people who stole an experimental time machine to rewrite American history.
The interesting part of Timeless is that it steers clear of the usual historical figures—like Benjamin Franklin or George Washington—and instead shines a light on lesser-known historical subjects, including historical women and people of color.
If you're looking for an interesting, entertaining, and even educational show, then Timeless is the time travel TV series for you.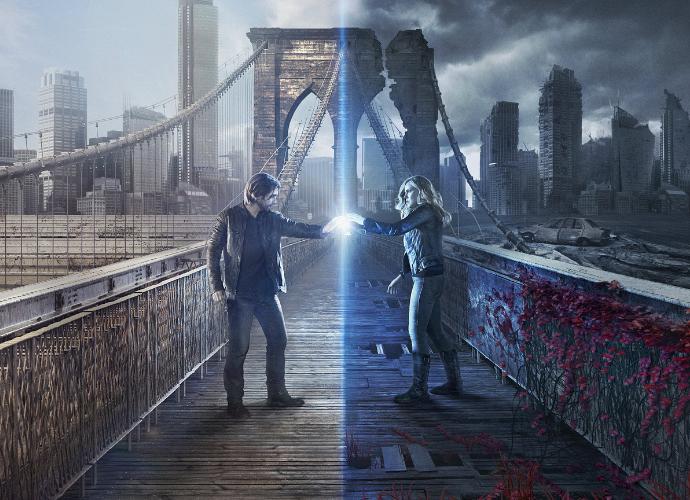 12 Monkeys is a sci-fi mystery show based on the 1995 movie of the same name. The series stars Aaron Stanford as James Cole, a scavenger who's recruited to travel back in time from 2043 to 2015 in order to stop a deadly virus from wiping out most of the planet's population.
Across four seasons of thrilling mystery and character development, the show ends up surpassing its big-screen predecessor and delivers a top-class story about time travel, complete with explorations of philosophical conundrums plus epic romance.
It's definitely worth watching, not jus tas one of the best time travel shows but as one of the best sci-fi shows of the 21st century.
2. Dark (2017–2020)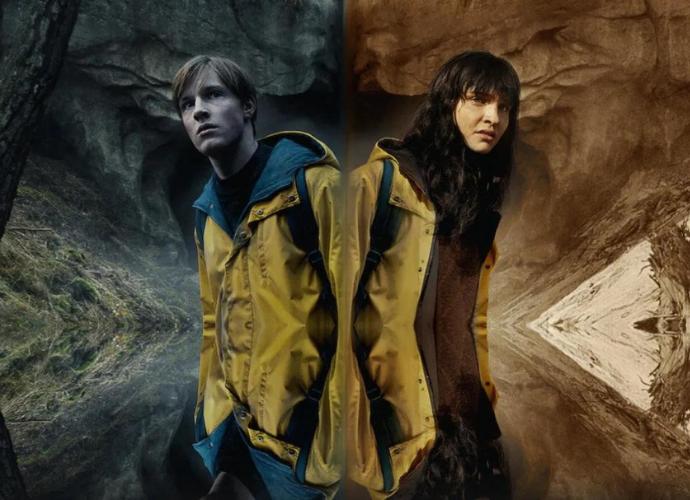 Dark is a German sci-fi series created by Baran bo Odar and Jantje Friese. Not only is it the first German show created by Netflix, but it's also one of the most critically acclaimed series on the platform.
Dark focuses on multiple generations of four interconnected families living in the fictional town of Winden, Germany. In the aftermath of a child's disappearance, they manage to unravel a time-traveling conspiracy that spans several decades.
This is a cerebral show that demands 100% attention while watching. All the little details matter and you'll be solidly rewarded for your focus.
Between its remarkable narrative, crazy visuals, and complex themes, Dark is one of the best TV shows of the streaming era.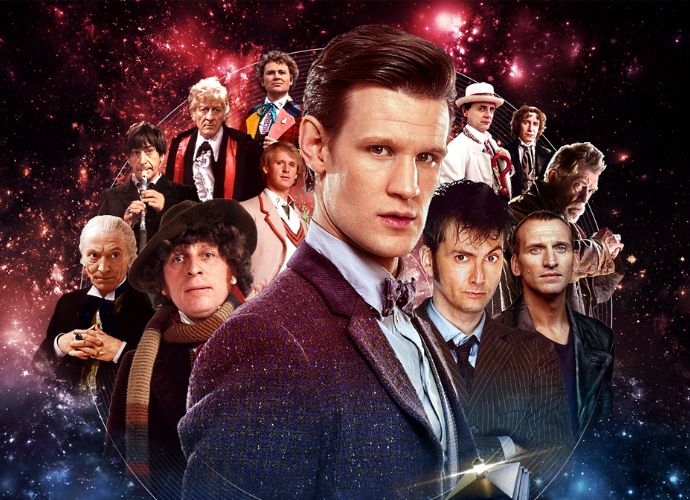 Any discussion about time travel has to include mention of Doctor Who. And when it comes to TV shows with time travel? It reigns as king.
Doctor Who is a British sci-fi TV show about a time-traveling alien known as the Doctor who travels to different times to prevent evil forces from changing history and hurting innocent lives.
Whenever the Doctor is hurt beyond healing, he can transform into a new body, which is why there have been 14 different actors so far who have portrayed the titular character of the series.
The show originally premiered in 1963 and ran until 1989, then was relaunched in 2005 and has been running ever since. For its influence and longevity, it's no stretch to call Doctor Who the most successful and most important TV show about time travel.
Doctor Who is now an integral part of British pop culture and science fiction history. Its innovative use of time travel, its lovable main characters, and its iconic production design make it a must-see show if you're a fan of time travel and science fiction.