British TV has come a long way in the past two decades. Once it was a medium mainly for people who couldn't quite make it in the country's independent film scene.
With the advent of today's Golden Age of Television, that's changed. British TV is now home to some of the greatest TV series the world has ever seen, and most of that's due to the performers.
Here are my picks for the best British TV actors across decades of British television, who have portrayed the most uniquely British experiences.
8. John Thaw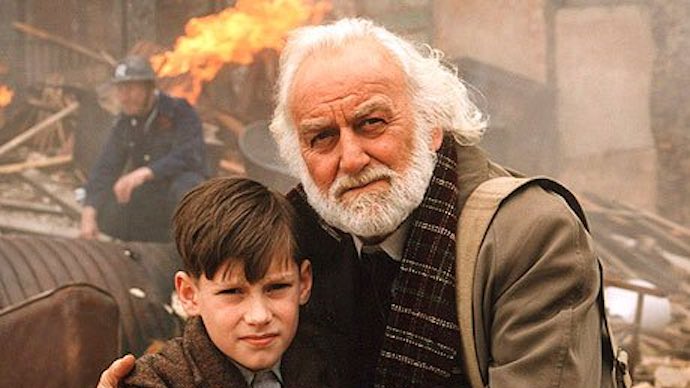 John Thaw is a man who came from the classical era of British TV. As Chief Inspector Morse in Inspector Morse, he captured the attention of millions of people across the country, who all knew his dedicated performances.
Before huge budgets and Hollywood A-listers invaded the British small screen, Thaw was the kind of actor who easily stood out while giving audiences dependability across all of his projects. 
The iconic actor is no longer with us, but his starring role in the UK TV special Goodnight Mr. Tom remains one of the most affecting adaptations ever seen in the country's history.
7. Tobias Menzies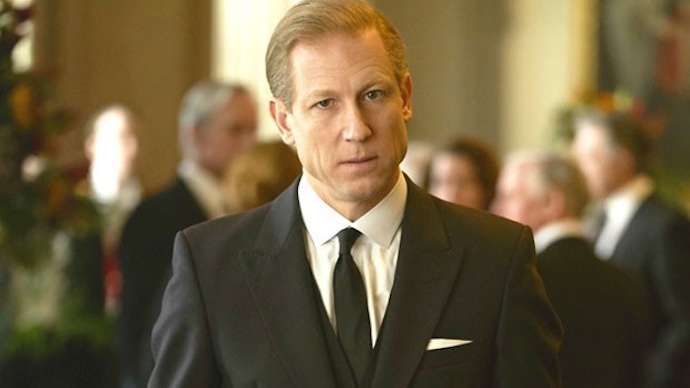 There's one word that best sums up the work of Tobias Menzies: underrated. The British actor has appeared across a range of British TV shows over the years, always putting in a performance of repute, yet he has long gone unnoticed by the Hollywood elite. 
However, in more recent times, Menzies has started to build up small-screen recognition for his performance in The Crown, in which he defined the role of Prince Philip alongside Olivia Colman's Elizabeth II.
Wherever he chooses to go next, it will be with a career of quality behind him and a momentum he's built up in recent times.
6. Peter Capaldi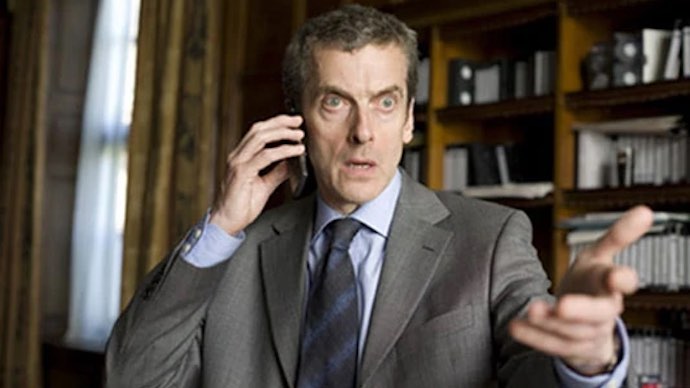 Peter Capaldi was an Academy Award winner long before he was famous on the small screen, and that was due to a short film he made in the early 1990s called Franz Kafka's It's a Wonderful Life.
However, after a solid career in the UK TV business, he found his perfect role as Malcolm Tucker in the critically acclaimed series The Thick of It, featuring him as a sweary Scottish communications chief.
Following that, Capaldi went on to become The Doctor in Doctor Who, as well as appearing in several Hollywood films, including 2021's The Suicide Squad. But Capaldi will always be remembered as Malcolm Tucker.
5. Cillian Murphy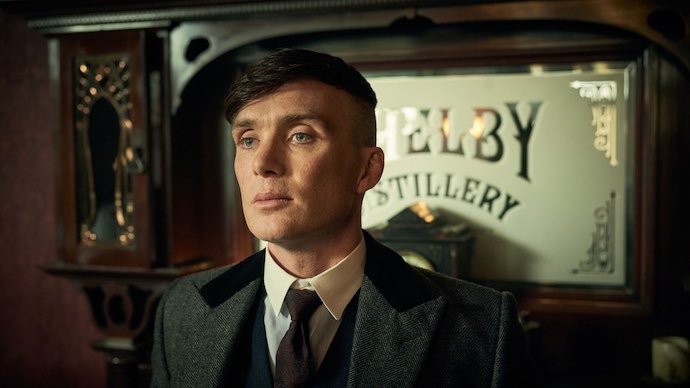 As one of the most mercurial actors working today, appearing across both film and television at will, Cillian Murphy has long reached the place his talent and career demanded he go: Hollywood.
But before he really became a known entity in Hollywood, Murphy was starring in a "small" TV series called Peaky Blinders as Tommy Shelby, a war veteran who headed a violent gang in 1920s Birmingham. 
The Irish actor isn't British, of course, but his work in the UK makes him feel like an actor who belongs on the British small screen. He's much more now, but he played an important role in the legacy of British TV.
4. Stephen Graham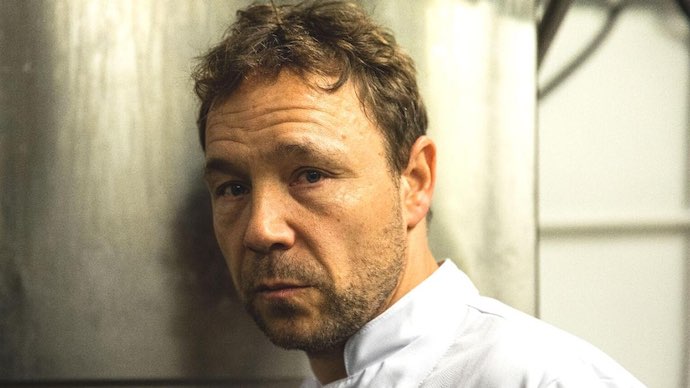 As a man who has become a pillar in the UK for his incredible oeuvre of work—which still seems to go unnoticed by the casting directors of Hollywood—Stephen Graham is the actor who has come to define the modern era of TV in the UK. 
Stephen Graham's choices have all been perfect in retrospect, and he has managed to build a solid career over twenty years. Today, he's the leading man in some of the best TV series to come from the UK. 
So loved, in fact, that fans of Peaky Blinders even demanded that he be part of the show—a wish that was fulfilled in the show's final season.
3. Hugh Laurie
When Hugh Laurie first started out on British television, it was all comedy—and he was remarkably good at it. Laurie had found his land and could have had a successful career as one of the best-loved comedic actors in the UK. But Laurie knew he could do more.
The comedian eventually moved on to taking dramatic roles, but even then he was mainly a bit player who came in as a supporting character. It wasn't until House that he became an international star.
Hugh Laurie sits among the most singularly gifted actors of his entire generation, able to shift between drama and comedy with ease. He's proven his acting chops, but he'll always be remembered—at least in the minds of the British public—for Blackadder.
2. Tom Hardy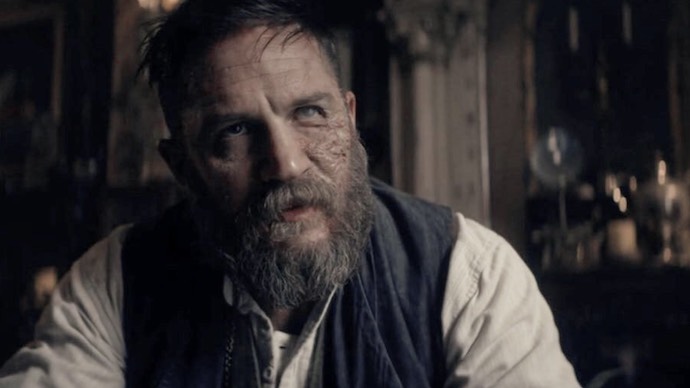 Okay, you might consider Tom Hardy to be a movie star. And why wouldn't you? He's been the leading actor in several Oscar-nominated and Oscar-winning films.
But Tom Hardy has frequently appeared on British television over the years, too, and that makes him a British TV actor in my eyes.
With Taboo, Hardy built a dedicated audience that yearns to see him in a second season, which will come at some point. But Hardy has more than just the one starring TV role to his name. He's one of the few who've made a career in switching between small and big screens.
For example, Hardy's supporting role in Peaky Blinders as the brilliantly unpredictable Camden gangster Alfie Solomons is dynamite. Hardy devours every scene he's in, in a way no one else can.
1. David Tennant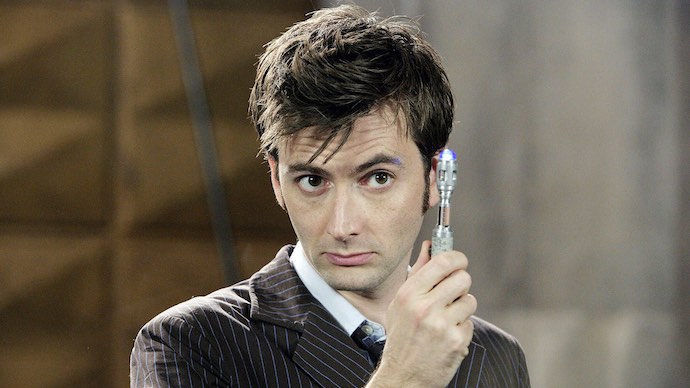 Is there a more versatile currently working actor in the world than David Tennant? I can't think of one. 
The Scottish actor, who has starred in British television for the better part of two decades now, is a powerhouse performer.
Yes, he was the tenth incarnation of The Doctor in Doctor Who, but that role was merely a jumping point for Tennant, who deftly avoided being typecasted and showed off his potential with various other roles.
By rights, David Tennant should be spending his career competing for Academy Awards, but he seems uninterested in that. Instead, he's chosen to remain in television, propping up the medium with captivating performances that hook us time and time again.