These days, television has a power that's different—and in some ways greater—than what we've traditionally seen in cinema.
Unlike movie theaters, which offer blockbuster experiences that are increasingly expensive and inconvenient, television is an ever-present option that's available from the comfort of home.
And now that TV shows have caught up in production quality, the competition is fierce. Whereas stars once dreamed of making it big in Hollywood, prestige television is now the place to be.
The clearest example of this is seen in modern British television.
Here are the greatest British TV actresses that have reached the top, providing home audiences with performances that surpass what we've seen in cinema in various ways.
7. Sharon Horgan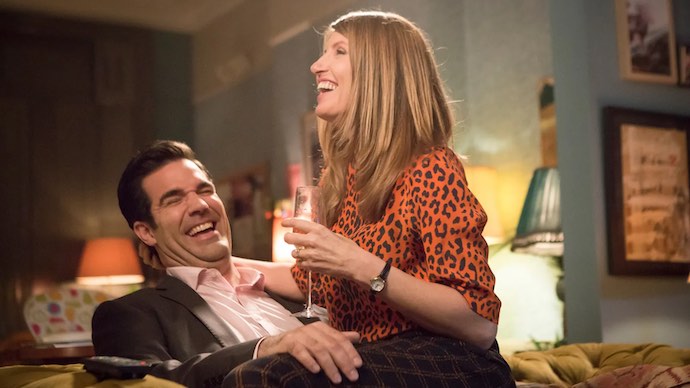 Arguably Ireland's most celebrated multi-talented performer and overall female star, Sharon Horgan has pulled off some of the most extraordinary performances in recent TV history.
You've seen her in Catastrophe and This Way Up—if you haven't, you definitely need to check those out—and it's Horgan's ability to bring heartfelt resonance to her roles that makes her stand out.
Often people will look at Horgan and remark upon her humor and comedic edge, but the way she can cut through all of it and make the audience feel every moment of pain she emotes is a real gift.
Sharon Horgan is a jewel of the British television scene and she deserves every ounce of international success, as both actress and writer.
6. Phoebe Waller-Bridge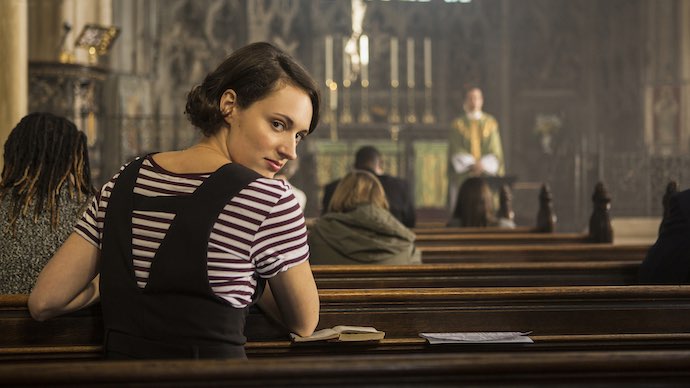 Though still in her younger years, Phoebe Waller-Bridge is unlike any other actress of her generation. She's understated, unremarkable, and blends into the background with her quiet, private life.
However, as an artist, Phoebe Waller-Bridge has the ability to resonate on screen in ways that few can.
She has worked with some of Hollywood's best filmmakers—all of whom describe her as a singular talent—and she has appeared across a range of genres in television, proving her remarkable versatility.
Her performance in Fleabag remains a role for the ages, delivering an incredible portrayal of love and self-loathing.
5. Ruth Wilson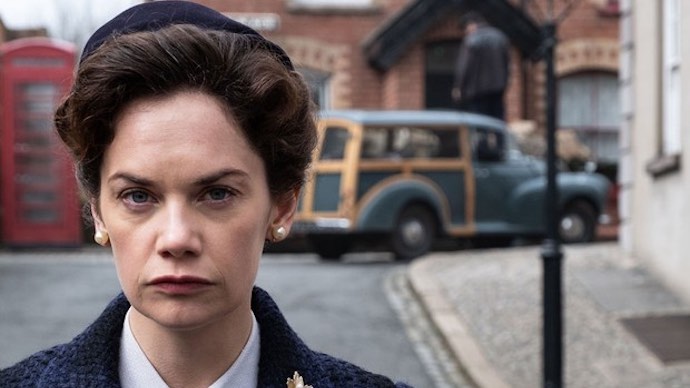 Ruth Wilson has appeared in everything that's worth watching in British TV, and that's not an exaggeration. Anything the legendary British actress stars in ends up being gold in one way or another.
Throughout her career, Wilson has been a staple of high-quality British series, and she knows how to effortlessly craft her performances in a way that keeps audiences hooked over many, many episodes.
Ruth Wilson still has many years left at the very top, and we're excited to see how far she can take her borderline-flawless career.
4. Imelda Staunton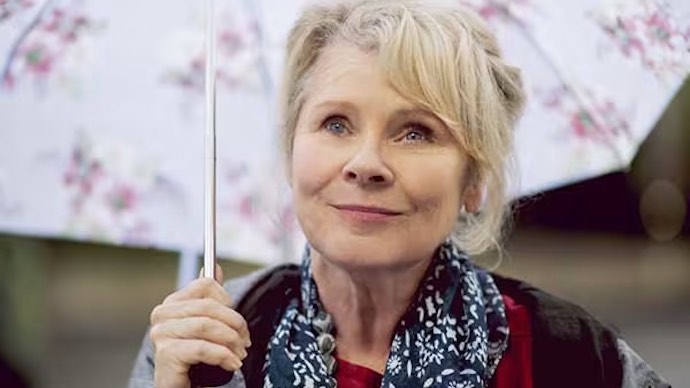 How can one describe Imelda Staunton without evoking the names of the legendary actresses that inspired her? Namely, the likes of Judi Dench and Maggie Smith.
Staunton has always had the ability to captivate audiences with her vivid portrayals of unique characters, and she hasn't yet lost her touch as we saw in her recent performance as Queen Elizabeth II in The Crown.
She was born with a gift, the ability to hold audiences captive in their seats, both in cinema and television, and she's great no matter if she's doing comedy or drama. She's the real deal.
3. Olivia Colman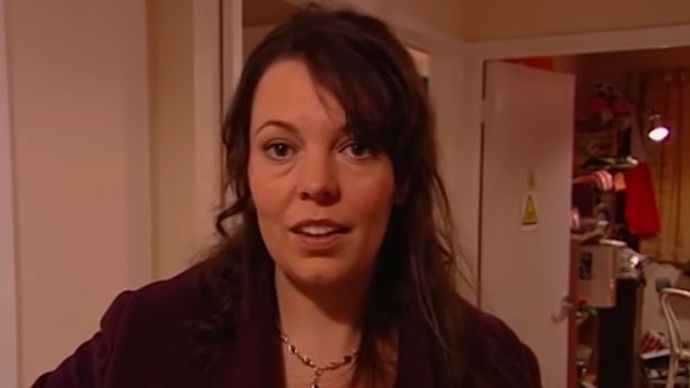 Olivia Colman's talent has shone in an era where jumping from TV to film is easier than ever. Her versatility is extraordinary, and her crafted performances never lack depth.
For years she worked closely with her dear friends David Mitchell and Robert Webb on a range of TV projects, including the acclaimed Peep Show.
However, she eventually had to move on in order to pursue her talents, and that decision has put her en route to Hollywood's A-list.
Her Academy Awards recognition—including her win for Best Actress in The Favourite—have made Colman a favorite amongst fans and critics alike. With time, she's only grown more nuanced in her roles.
Now, after her numerous accolades, Colman can take a step back and see what she wants to do with her career.
2. Maggie Smith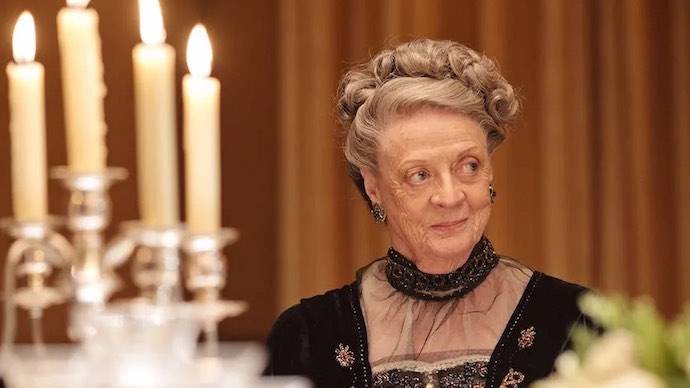 Some might consider her inclusion on this list as cheating, what with Maggie Smith's titanic film career. However, her role in Downton Abbey made her a household name in a way that she wasn't before.
Maggie Smith is one of a few British actresses who never went out of fashion. Throughout her entire career, she performed at a level that most will never be able to reach, and still so into her old age.
At the end of the day, few will ever be able to compete with the sheer raw ability that Maggie Smith brought to the screen. And as an actress born on the stage, she feels like the last of a dying group.
1. Judi Dench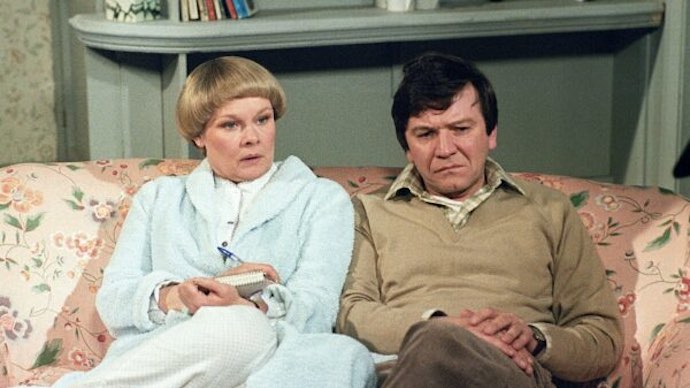 If you thought the inclusion of Maggie Smith was cheating, then you'll definitely think this one's cheating as well since Judi Dench has had an incredible cinema career.
Still, her years in British television can't be ignored.
Judi Dench is a national treasure for her ability to engulf the screen with any performance. Whatever she does comes with an air of quality, which she cultivated over years as a British acting icon.
She has appeared in all kinds of projects over the years, yet always seems to have a dependability that hooks audiences. Judi Dench is, without question, the best British TV actress of all time.