If there's one thing the UK loves, it's a BBC drama series. The BBC has dominated British television, leaving little room for other companies to shine—and it's not just Brits who love their shows!
In recent years, the rest of the world has caught on to the greatness of BBC television, with viewers across the globe—including America—looking to gobble up the UK's unique offerings.
Who doesn't love watching fine actors involved in crime plots and murder mysteries with no ad breaks? All with that very special British touch that sets them apart from anything else?
Here are our picks for the best BBC drama TV shows to watch right now and why each one is so special.
15. Luther (2010)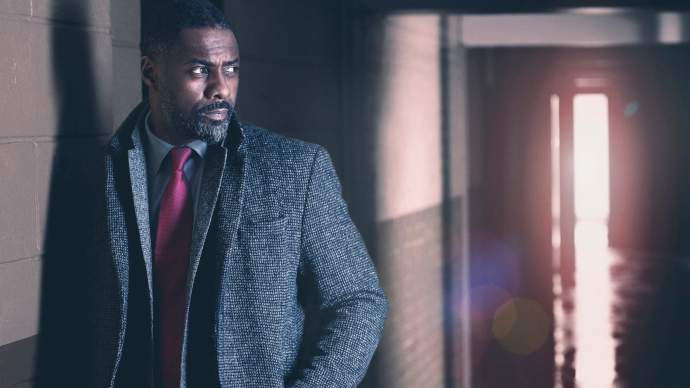 It feels like every other BBC drama is a crime thriller of sorts, and always starring an anti-heroic detective. Or maybe it's television as a whole that's mostly made up of murder mysteries. We aren't complaining though—not when they're as good as Luther.
Idris Elba is John Luther, the tough-but-fair detective for London's Crime Unit. Treading the line between good and bad, Luther's workaholic lifestyle puts him in a vast array of dangerous situations.
Due to lack of evidence, he's unable to arrest the psychopathic Alice Morgan (played by Ruth Wilson)... and they eventually end up solving crimes together. There are five seasons in total, so get stuck in!
14. SAS: Rogue Heroes (2022)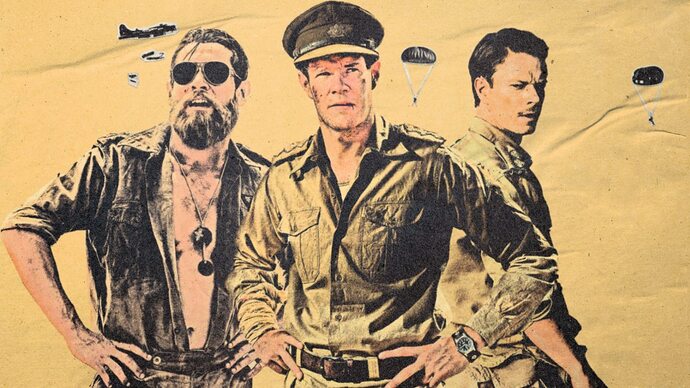 Steven Knight has done a lot for British TV, so this won't be the first time you see his name on this list. One of his lesser-known shows is SAS: Rogue Heroes, which we think deserves more attention in the run up to the release of season two.
SAS: Rogue Heroes shows us the beginnings of the Special Air Service, which has its roots in WWII. Connor Swindells, Jack O'Connell, Alfie Allen, Sofia Boutella, and Dominic West star in this historical drama that's praised for its accuracy.
Despite being set during the Second World War, SAS: Rogue Heroes is actually pretty funny as it deftly balances its war-torn pathos with boyish fun and dry British humor.
13. Taboo (2017)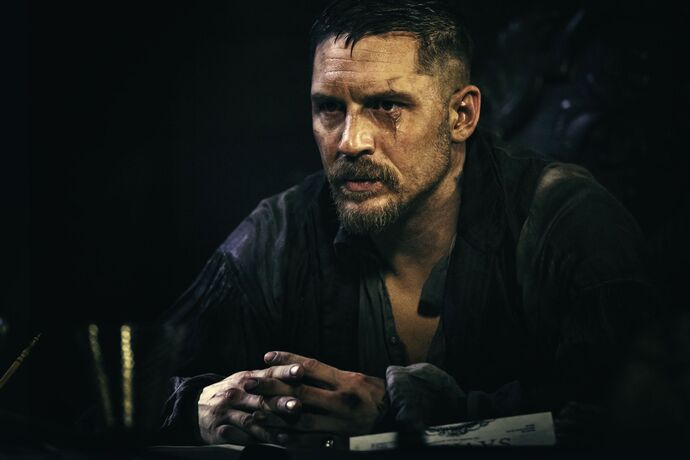 Tom Hardy is the perfect choice for a brooding, macho anti-hero—and that's certainly the case with Taboo. Hardy wrote this period piece alongside his father Chips Hardy and co-creator Steven Knight.
Despite being a bourgeois Londoner, James Delaney (played by Tom Hardy) has a tendency for extreme violence and rebellion. After 12 years in Africa, James returns to London to uncover the shadows that linger over his father's suspicious death.
Take the title as a warning: Taboo might be a bit brutal to watch. It's a gritty slow-burner that showcases a scarred and tattooed Hardy at his finest, who holds the screen with impeccable force.
12. The Responder (2022)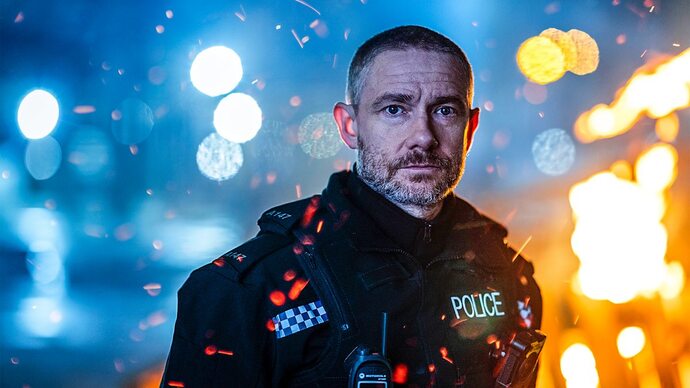 A Scouse accent is particularly hard to master if you aren't a native Liverpudlian, but Martin Freeman gave it a solid stab after practicing for a year before production began on The Responder.
Creator Tony Schumacher was himself a police officer in Liverpool before he became an author, so it's no surprise that much of The Responder is inspired by his own experiences.
In The Responder, Chris Carson (played by Martin Freeman) was once an inspector but now trawls the city streets on the constable night shift. Both his past and the job take their toll on Carson's home life and mental health as he's caught between divided loyalties.
The darkness of The Responder is unescapable—drugs, corruption, and violence, all under the perpetual shadow of night-time. But that's what makes it so completely gripping, earning it a second season renewal that we're eagerly waiting to watch.
11. Time (2021)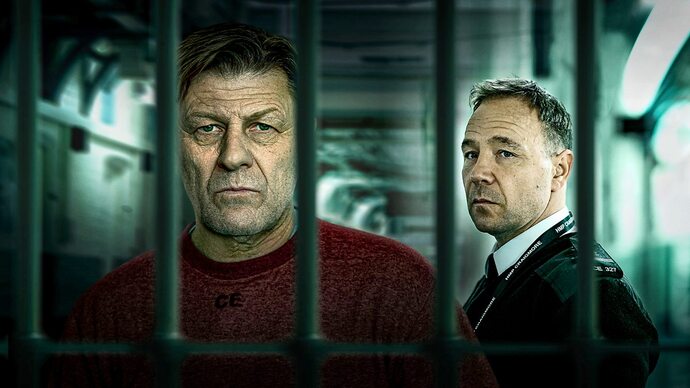 Time is the BBC's latest prison drama series, brimming with suspense and quality acting. But what else would you expect from a show that stars both Sean Bean and Stephen Graham?
Mark Cobden (played by Sean Bean) is consumed by guilt for his accidental crime, while Eric McNally (played by Stephen Graham) is an officer doing all he can to protect his colleagues and family.
Gripping, insightful, and heart-wrenching, Time is a story of redemption and survival behind bars. Bean offers a sense of light and grounding in Time, which is otherwise swaddled in darkness.
It's only three episodes long, so you can binge it in one night. The creators of Time ensured the show was as authentic as possible, giving us a real taste of modern prison life—a dish that we'll politely decline.
10. Great Expectations (2023)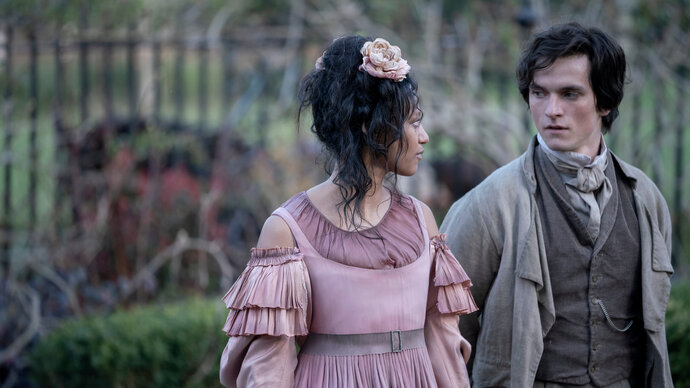 The BBC loves adapting Charles Dickens novels. As of this writing, we've seen the likes of Dickensian, Oliver Twist, Bleak House, The Mystery of Edwin Drood, David Copperfield, Hard Times, Our Mutual Friend, and, of course, multiple takes on Great Expectations.
The BBC's 2023 version of Great Expectations is unlike any other. While largely faithful to the book, Great Expectations is also true to the realities of the Victorian era (whereas Dickens declined to make his characters smoke opium in the original family-friendly novels).
Olivia Colman gives us a startling depiction of the creepy Miss Havisham and her mothball wedding dress. The wealthy and jilted spinster invites a poor young boy under her wing, who—as an adult—chases his dreams to London. Big mistake.
9. Killing Eve (2018)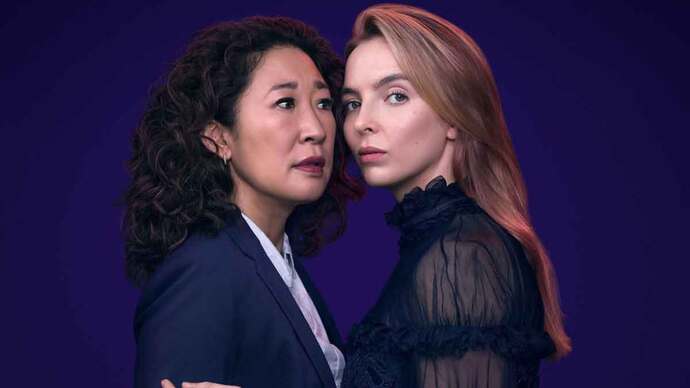 Technically, Killing Eve is a BBC America production, but it still counts in our eyes. After all, the show is quite popular—and that popularity is quite deserved, as you'll soon see. Infused with elements of black comedy, Killing Eve is anything but predictable.
Sandra Oh and Jodie Comer star in this cat-and-mouse chase thriller, forming an unexpected obsession with each other. We instantly fell in love with them: two complex protagonists who breathe deception.
Eve (played by Sandra Oh) is a desk-bound MI5 officer, while Villanelle (played by Jodie Comer) goes on killing sprees in luxury apartments. Surprising and seductive, Killing Eve plays with our expectations and offers a uniquely feminist take on the spy genre.
8. The Missing (2014)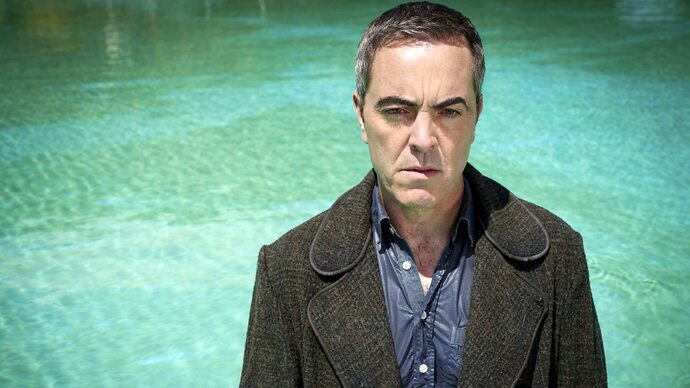 Having your child go missing is undoubtedly the worst thing a parent can face. It's not just a case of grieving loss, but the nagging question of whether your child is still out there and alive.
It's a double-edged sword—even if they are alive, they could be suffering worse fates than death. James Nesbitt perfectly encapsulates this tormented feeling, manically searching for his lost son for eight whole years.
The marriage between Tony (played by James Nesbitt) and Emily (played by Frances O'Connor) doesn't last long after their son goes missing in France. The fact he was lost on holiday makes it all the worse, but Tony refuses to give up.
He acquires the help of Julien Baptiste, a retired French detective who first led the investigation. Tchéky Karyo reclaimed this role in the 2019 spin-off Baptiste, which is evidence of The Missing's success.
7. The North Water (2021)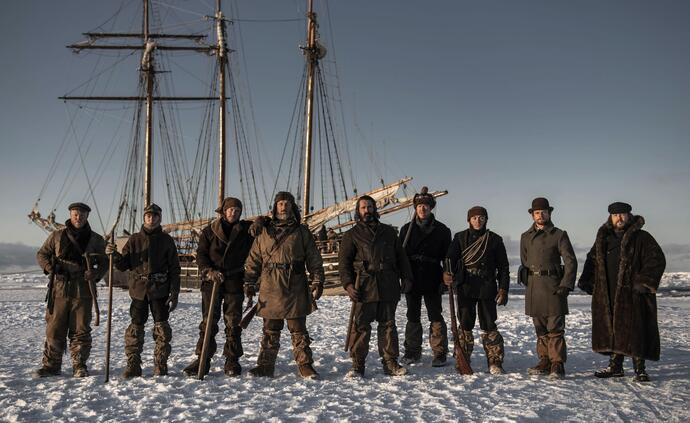 The North Water is a startling period drama based on Ian McGuire's 2016 novel. If you haven't read the book, get ready for some jaw-droppers (and if you have read it, you know which scenes we mean...)
When a disgraced army surgeon signs up for an expedition to the Arctic, things go from bad to worse. Jack O'Connell and Colin Farrell particularly impress as two very different men on board the same whaling ship, alongside Stephen Graham and Sam Spruell.
What's remarkable about The North Water is its texture, its graphic gruesomeness, and its historical astuteness. Prepare to get lost in the hardships of a 19th-century sailor's world.
6. Normal People (2020)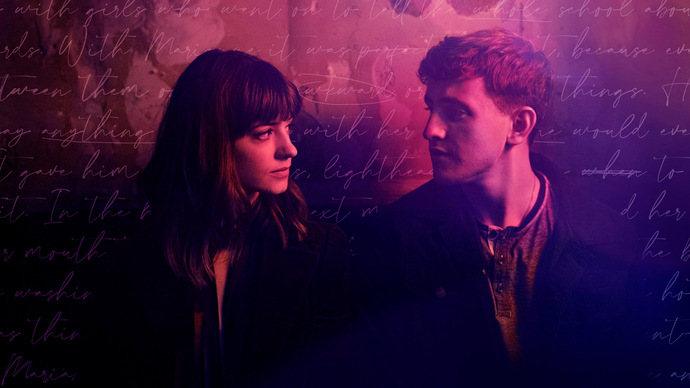 Paul Mescal has a habit of making us cry and fall in love at the same time, but before he did so in Aftersun, he did it as Connell in Normal People—half the time without his clothes on.
Based on the 2018 novel by Sally Rooney, Normal People follows Connell and Marianne (played by Daisy Edgar-Jones) as they depart and reunite continuously throughout adolescence.
It's a first-love, on-and-off, slightly toxic relationship to which many viewers can relate. The bickering lovers are pulled toward different paths, bouncing around the social hierarchy all the while.
The success of this BBC miniseries was exacerbated by the fact that it was released during lockdown. You know, when most viewers had nothing better to do than click "Play Next" and escape with some melodramatic romance on Italian beaches.
5. Fleabag (2016)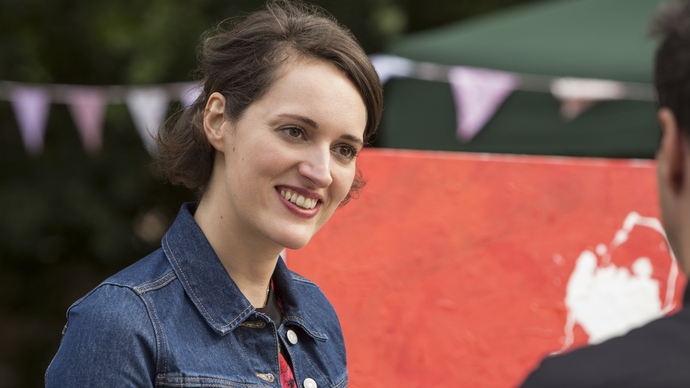 Fleabag wouldn't be half as funny without all the drama, shattering our hearts with the simple words: "It'll pass."
Phoebe Waller-Bridge first shared her unique humor and knack for comedic timing in 2013 with her one-woman show, which the BBC made into a binge-worthy TV show three years later.
Waller-Bridge writes and stars in the everywoman comedy-drama that feels like a modern revamp of Bridget Jones's Diary... if Bridget Jones slept with every man in London. (Sadly, the man she really wants is a hot priest. Talk about inconvenient.)
Fleabag tussles with themes of feminism, family, sex, grief, love, and religion in 21st century Britain, all while breaking the fourth wall in the same style as Miranda except several shades darker.
4. Happy Valley (2014)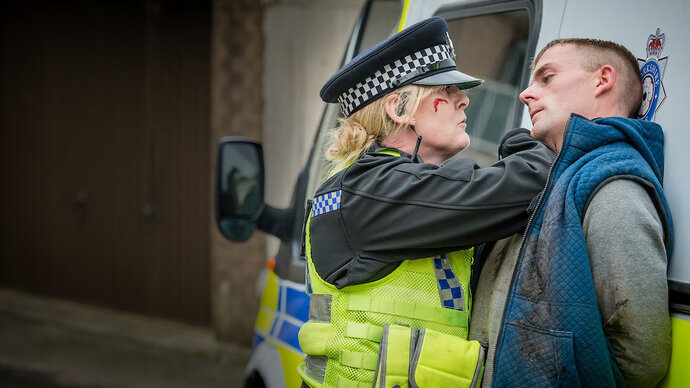 Don't let the title fool you: Happy Valley is anything but happy. Themes of suicide, drug addiction, rape and murder make for one unpleasant Yorkshire village.
Coming to terms with her daughter's recent death, Sergeant Catherine Cawood (played by Sarah Lancashire) becomes obsessed with finding Becky's rapist-killer, recently released from prison.
We love Catherine because she's hardy, determined and a little lairy, yet kind at heart—at one point even winning a medal for her bravery.
Happy Valley was a surprise hit for the BBC. It's violent but with purpose, led by an incredibly strong and sympathetic female lead. The show was praised for its realist style of filmmaking, bringing poignant issues to the forefront of mainstream television.
3. Line of Duty (2012)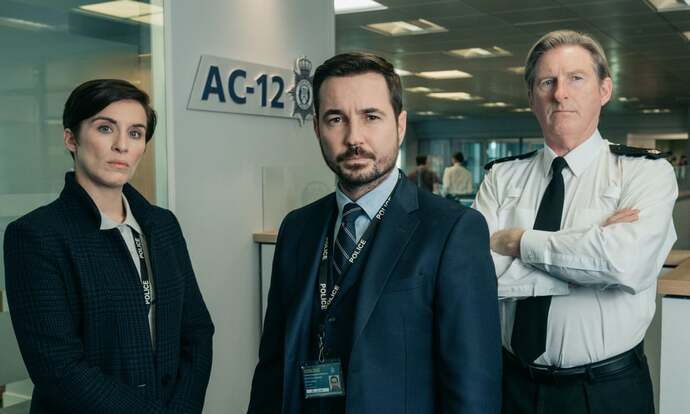 Line of Duty has been a long-standing favorite among the British TV-viewing public. When its sixth season released last year, viewers made it the nation's most-watched crime series of the century, breaking records for its recent finale.
Season 1 begins with a detective sergeant being transferred to an anti-corruption unit—corruption that runs deep in the heart of the force. It's uncovering this corruption that remains at the root of all six seasons.
The cast list for Line of Duty should be enough to reel you in: Vicky McClure, Martin Compston, Adrian Dunbar, Kelly Macdonald, Stephen Graham, Keeley Hawes, Thandiwe Newton, Lennie James...
The list of talent goes on and on, and it's a very very British list. Put your feet up, stick the kettle on, and nestle in for great crime TV.
2. Sherlock (2010)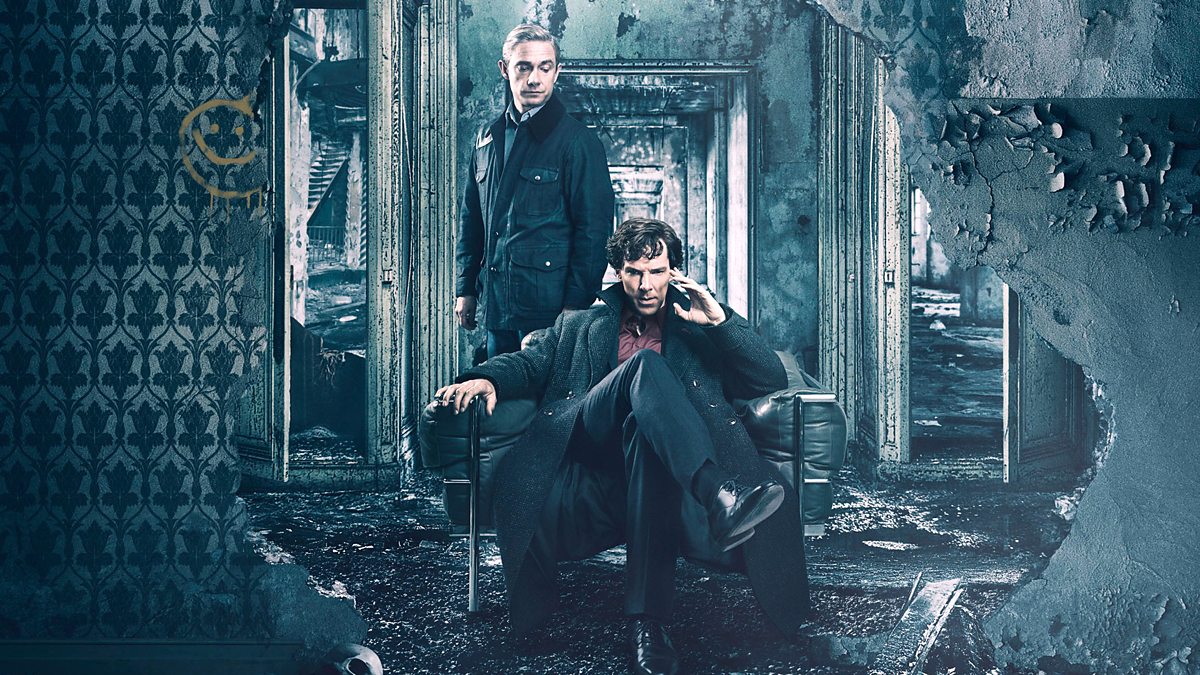 Martin Freeman sure does love starring in acclaimed BBC drama series, and in Sherlock, he's starring alongside another iconic British actor: the one-of-a-kind Benedict Cumberbatch.
Cumberbatch appeared in several movies before Sherlock, but this is when he really launched into fame, earning him high-profile roles like Doctor Strange in the Marvel Cinematic Universe.
Yet, even so, Sherlock is still his most famous performance, and we'll never forget the way he brought life to the world's most famous detective himself: Sherlock Holmes.
Set in modern-day London, Sherlock Holmes (Benedict Cumberbatch) and his sidekick John Watson (Martin Freeman) deal with their love/hate relationship while solving complex crimes together.
For all his fast-talking deductions and obsessive need for work, Sherlock's biggest challenge is people—how to talk to them, work with them, and even love them. Oh, and he's a raging drug addict...
Who knew that this BBC miniseries would be the greatest of all the Sherlock Holmes television adaptations?
1. Peaky Blinders (2013)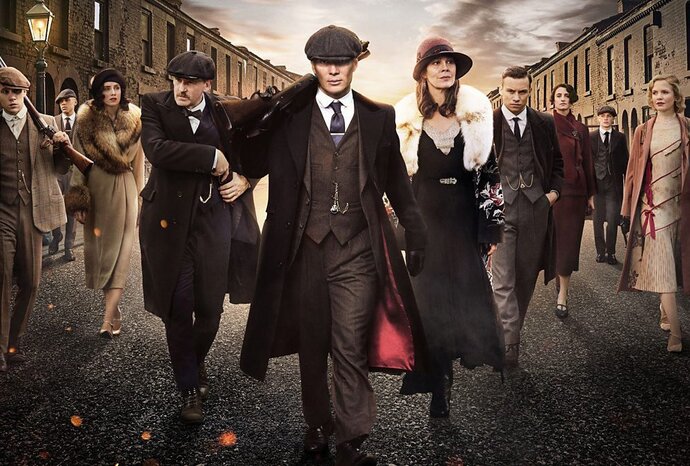 We're sure this show needs no introduction. Peaky Blinders didn't just take the UK by storm, but also swept across Europe and all the way to the US, featuring the Shelby family as they fight, drink, and gamble their way through a criminal enterprise in the Birmingham slums.
Cillian Murphy is the iconic crime boss Thomas Shelby, a moody chain-smoking war veteran we can't help but adore. Helen McCrory, Paul Anderson, Joe Cole, and Finn Cole make up the rest of the family alongside Tom Hardy as the memorable Jewish gangster Alfie.
Peaky Blinders is a BBC masterpiece in every aspect: the script, the filmmaking, the performances. Everything works in harmony, and the result makes viewers invest in the grit of Shelby's world and its anti-heroic characters.