Who doesn't love a great legal drama? Trapped within the four walls of a courtroom, heroes and villains go head-to-head in a battle for the truth. However, it isn't always so black-and-white.
No other TV genre shows the complexities of justice better than the legal drama. Whether procedural or serial, they offer up-close-and-personal glimpses at the inner workings of the legal system.
Between brash personas, cocky lawyers, and arrogant barristers, it isn't always easy to tell who's good and who's bad—especially when they step out of court and battle their own inner demons.
Here are our picks for the best legal TV shows with lawyers, attorneys, judges, courtrooms, and all kinds of legal drama.
10. Boston Legal (2004)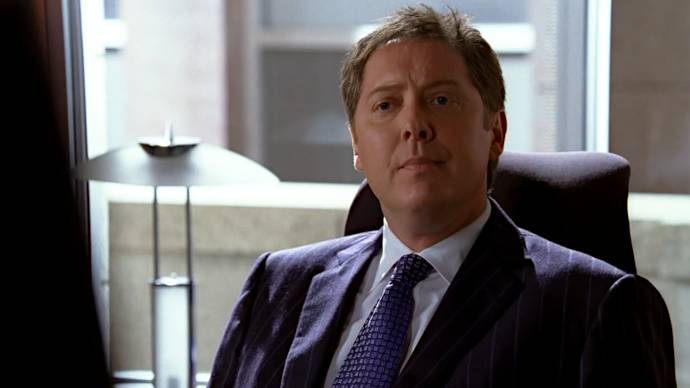 The Practice was a great show that ran from 1997 to 2004, but Boston Legal is a shining example of what happens when a spin-off series starkly improves upon the original.
Over the course of 101 episodes, we watch as the two main leads solve cases together and sip scotch as they muse on life, law, and what it is that makes a good cigar.
With William Shatner playing the temperamental Denny Crane and James Spader reprising his role as the arrogant Alan Shore, it's peak legal procedural drama that solidified itself as great television.
9. The Good Wife (2009)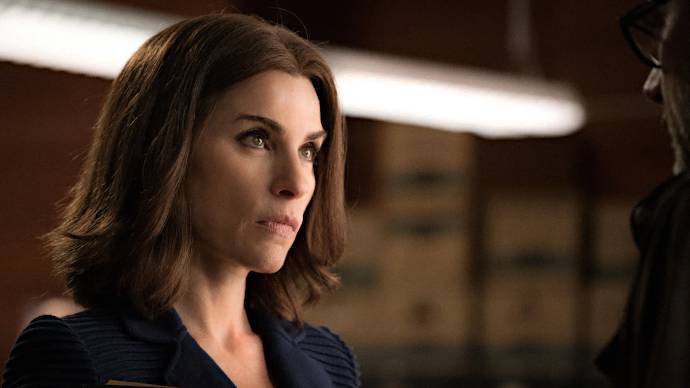 Alicia Florrick isn't just one of the greatest characters in legal TV shows, but one of the best female TV characters of all time.
Expertly played by Julianna Margulies, the show follows her return to the world of law after her husband (a prominent State Attorney) was caught in a very public sex scandal.
Winning five Emmys, The Good Wife was universally praised by critics and general public alike for its spectacular acting and the insight it provided into various aspects of the political and legal systems.
8. Damages (2007)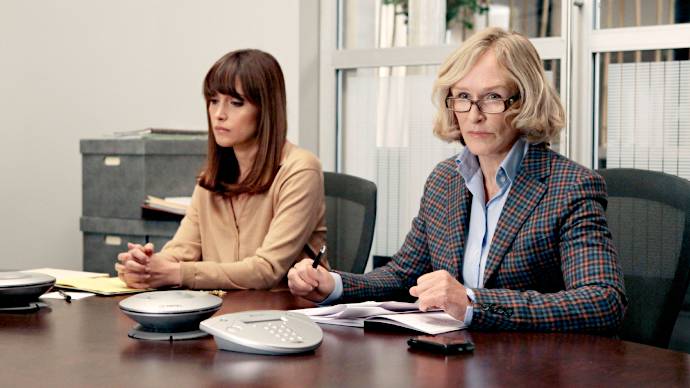 In Damages, Glenn Close helmed one of the most underrated legal dramas of our time as the brilliantly ruthless Patty Hewes.
Unlike most legal dramas, which spotlight one case per episode, Damages dedicated an entire season to a single case, showing us how much time and effort really goes into building a career in court.
Though her character is unscrupulous and demonstrates an unnerving desire to win at all costs, Close is absolutely mesmerizing to watch.
7. How to Get Away With Murder (2014)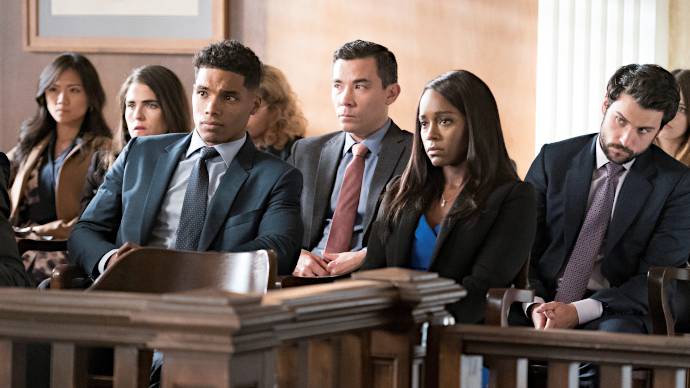 There's a reason why How to Get Away With Murder went viral when it first came out. It's insanely addictive and gripping!
Viola Davis shines in this legal TV drama in which she plays a defense attorney and university professor who teaches a class at a famous Philadelphia university.
However, things become interesting when she and her students are embroiled in a murder plot. Interested yet? Feel free to binge!
6. Law & Order: Special Victims Unit (1999)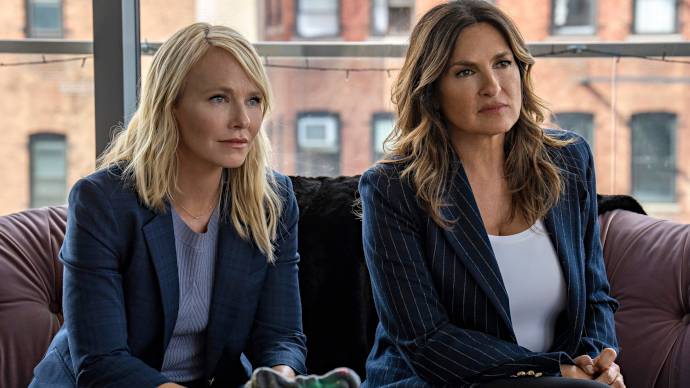 Pretty much everyone knows the Law & Order theme song, and that's thanks to the astounding success of Special Victims Unit (aka SVU).
Each episode follows detectives from the NYPD 16th Precinct as they work on the case they're given. The Special Victims Unit specializes in cases involving sexual abuse, domestic violence, and other dark crimes.
Notably, many of the cases featured in Law & Order: SVU were based on real-life cases, with some even receiving prominent media attention.
Law & Order: SVU has been going on for over two decades at this point and it shows no signs of stopping. People love it!
5. Your Honor (2020)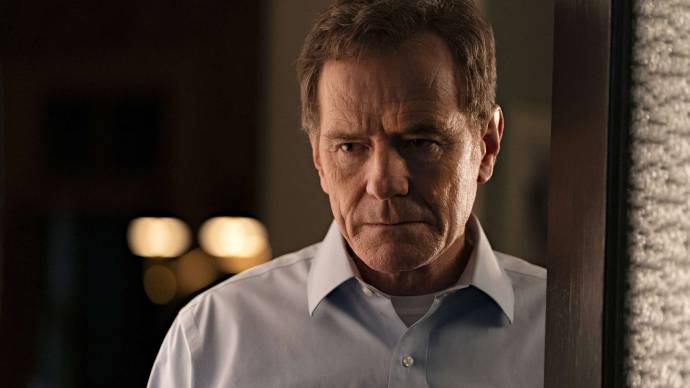 As they say, quality over quantity. It only ran for two seasons, but Your Honor is one of the greatest legal dramas ever put to the small screen.
It follows Michael Desiato, who's played by the perennially brilliant Bryan Cranston. After he hears that his son Adam killed somebody in a hit-and-run accident, he tells his son that he should turn himself in.
However, once he realizes that the one killed by Adam is the son of the city's mob boss, things become infinitely more complicated.
4. Goliath (2016)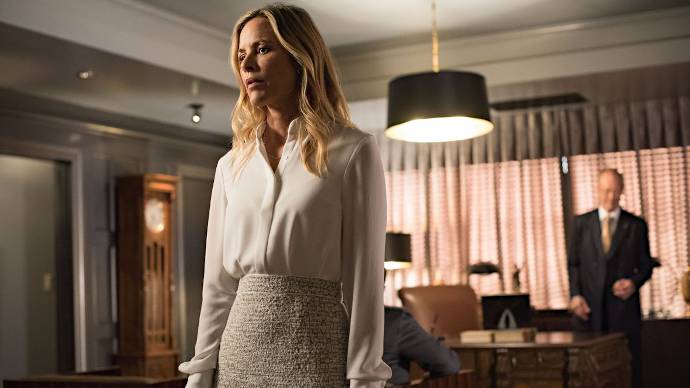 Much like the film The Verdict (1982), Goliath follows a lawyer who's down on his luck and looking for redemption.
He finds it in a wrongful death lawsuit that also presents an opportunity to destroy the law firm that he himself helped to establish. The offer is too tantalizing to refuse...
Starring Billy Bob Thornton at the top of his game, Goliath was a sleeper hit by Amazon Studios that became one of the best legal TV shows with lawyers involved, up until it ended in 2021.
3. Suits (2011)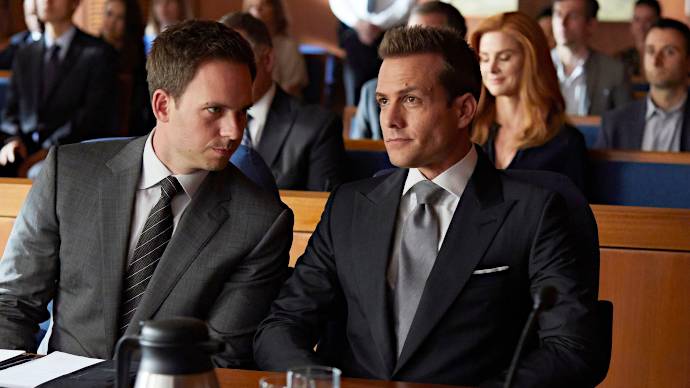 Not every legal thriller can claim to have a Duchess amongst its cast! But the fantastic Suits can boast that and much more.
The show follows Mike Ross (played by Patrick J. Adams), who's an immensely intelligent young man with a brain that's uniquely adept at working the legal system. The only hitch? He's not a lawyer!
Or, at least, not in terms of his qualifications. The TV series follows the college dropout as he climbs his way up the corporate ladder.
2. Better Call Saul (2015)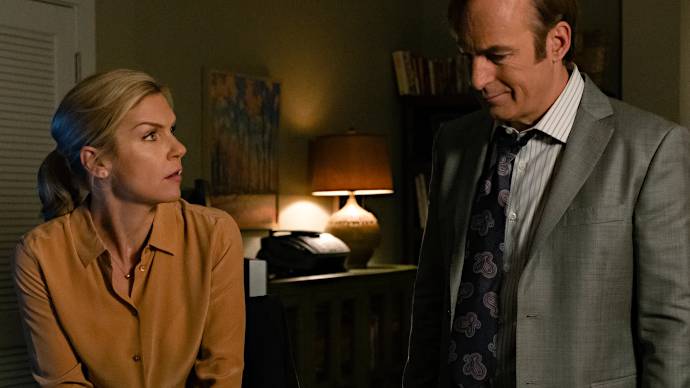 Vince Gilligan made a risky move when he spun off Breaking Bad to make Better Call Saul. Risky but ingenious!
By the close of its run, Better Call Saul cemented itself as one of the most beloved and critically acclaimed TV shows of all time. Not just among legal dramas—among ALL genres.
Better Call Saul was a triumphant hit, both immensely popular and universally lauded by critics. In fact, much like Breaking Bad, the show only got stronger with each successive season.
Armed with Bob Odenkirk at the helm as Jimmy McGill and with Vince Gilligan's prowess in writing character studies, Better Call Saul is the best of the best TV shows with lawyers in modern television.
1. Perry Mason (1957)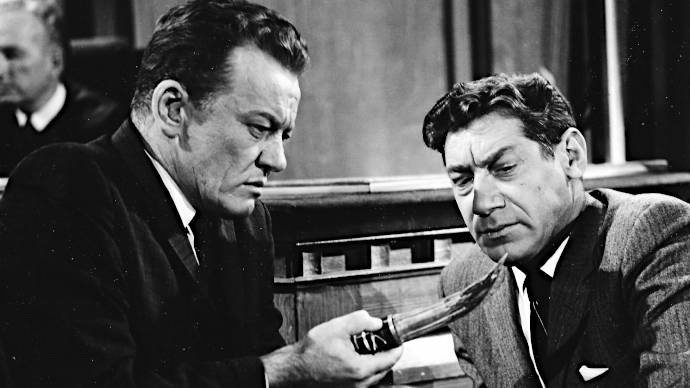 While Perry Mason has undoubtedly aged quite a bit since it was first released, it still commands respect for pioneering the legal TV genre and making everyone interested in legal dramas.
It was a welcome breath of fresh air from all the procedural Westerns of the time, which has monosyllabic county sheriffs facing off against generic gun-slinging criminals.
Perry Mason took television a step further by imbuing its protagonist with a new type of heroic trait: logic and rationale. In every episode, we watched the eponymous hero go through cases and solve them using his brain rather than a gun.
The show was so immensely popular that it ran for almost 300 episodes. And because it essentially provided a blueprint for what makes a good legal procedural drama, it has to be the one to top this list.