The cop-and-criminal dynamic is one of the oldest tropes in storytelling, but with the explosion of television as a prestige narrative medium, these cat-and-mouse stories have never been fresher.
Television's serial format is perfect for crime dramas, giving us more than enough time to delve into the characters on all sides and show us the arduous process of catching criminals at large and/or the intricacies of what it's like to be a criminal mastermind.
Indeed, television offers us something that cinema never could: a drawn-out deep dive into the psychologies of cops and criminals, their private lives, their rich personal histories, across numerous hours.
Here are our picks for the best TV shows about cops, police, detectives, and the criminals they aim to take down.
13. Mare of Easttown (2021)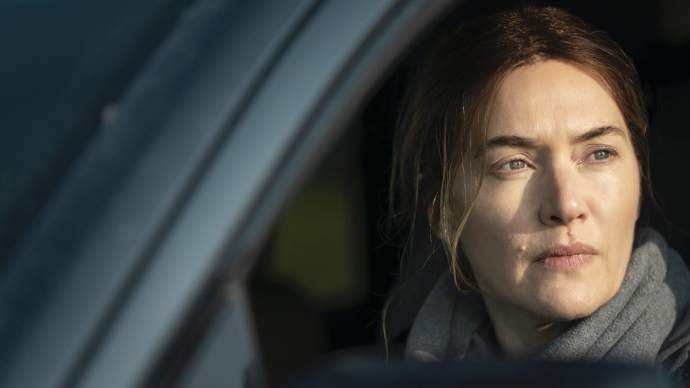 This miniseries is the epitome of the phrase "short and sweet."
The story follows Marianne "Mare" Sheehan (played by the perennially great Kate Winslet), who's tasked with solving the murder of a local mother. However, at the same time, she has to try her hardest to stop her own personal life from falling apart.
Though it only ran for one season, Mare of Easttown is a joy to watch and one of the greatest examples of a modern miniseries.
12. Peaky Blinders (2013)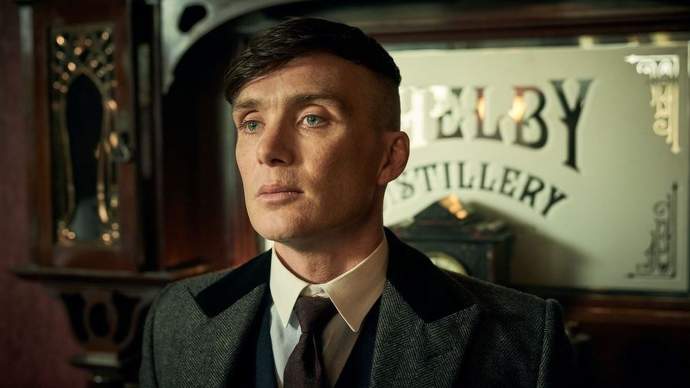 Peaky Blinders is a stellar show with a phenomenally stylistic flair. It follows Thomas Shelby (played by the now world-renowned Cillian Murphy), a street thug and veteran of the First World War.
Knowing that he possesses smarts that exceed those around him, he seeks to improve his social standing—and that of his family—through illegal horse racing and other more serious crimes.
But this brings him right on a collision course with the vicious Inspector Campbell (played by Sam Neill), who will stop at nothing to bring him to justice as painfully as possible.
Peaky Blinders is an incredible show, so why is it ranked so low on our list? Only because the cop-versus-criminals plot doesn't extend throughout the entire series. Otherwise, it'd be way up there!
11. Money Heist (2017)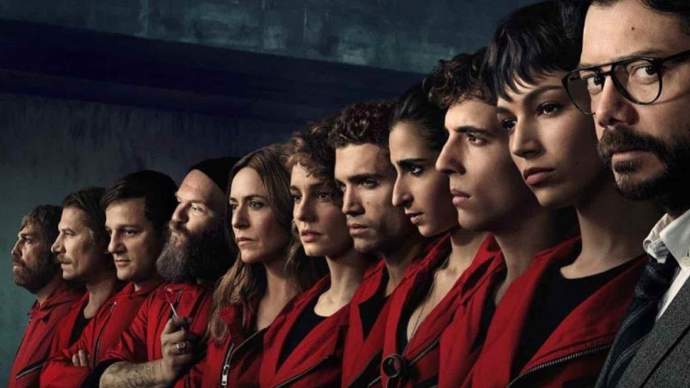 A life of crime is hard to get out of once you're entrenched in it. With the authorities on your back and even your loved ones trying to betray you, how can you ever hope to return to a normal life?
And if somebody were to offer you the chance to steal €2.4 billion and pretty much guarantee success, wouldn't you be tempted?
Money Heist (also known as La Casa de Papel, which translates as The House of Paper) follows Tokyo (played by Úrsula Corberó), a young woman trapped in a life of crime by her series of bad choices.
But when she meets the Professor (played by Álvaro Morte)—a well-dressed, eloquent man who intrigues her with his daring mission to steal from the Royal Mint of Spain—she realizes that the only way out of the crime world is by going deeper than she's ever gone before.
With romance, drama, and one cop who's determined to catch them, Money Heist makes for riveting, must-watch television.
10. Luther (2010)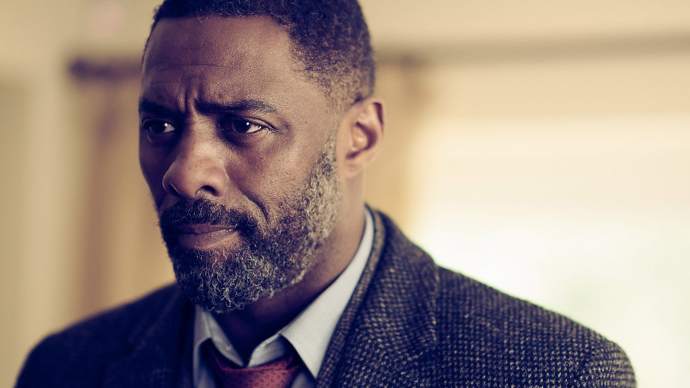 Written and created by Neil Cross, Luther can be viewed as a dramatic rendition of Nietzsche's thoughts on the dangers of staring into the abyss.
The eponymous Luther (played by Idris Elba) is a detective with a penchant for obsessive behavior: he truly lives his job. Nothing else comes before it, no matter how important it might be.
However, this obsessive quality constantly brings him closer to the darkness that he's tasked with investigating. Aggression, violence, and liaising with murderous criminals become par for the course.
Indeed, as he grows perilously closer with psychopathic murderer Alice Morgan (played by Ruth Wilson), the line between crime and justice becomes increasingly blurred for him.
9. Dexter (2006)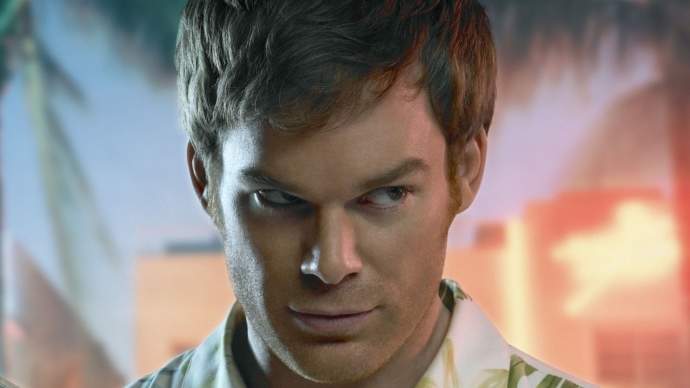 What happens when a forensic scientist becomes a serial murderer? Well, it makes him notoriously difficult to catch, of course.
The acclaimed Dexter series follows the life of Dexter Morgan (played by Michael C. Hall), a true anti-hero. He's a serial killer who only kills bad guys whom he's judged as worthy of death.
It's a moral gray area, for sure, and there are times when we can sympathize with his outlook. However, unsurprisingly, this brings him into contact with both the police and other dangerous individuals.
Though many have criticized the disappointingly uninspired ending to Dexter, the series as a whole is a lot of fun getting there.
8. Mindhunter (2017)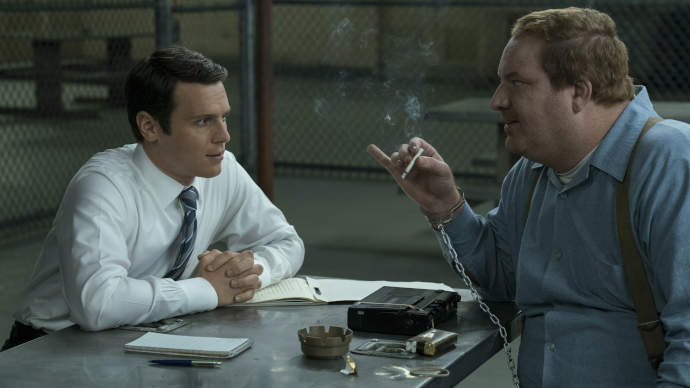 Created by Joe Penhall, Mindhunter is a brilliant neo-noir exploration of the psychotic, criminal mind.
The series follows FBI agents Holden Ford (played by Jonathan Groff) and Bill Tench (played by Holt McCallany) as they work to track down serial killers. However, in order to catch serial killers, they'll have to think like a serial killer—and who thinks like a serial killer?
That's right: serial killers. Ford and Tench end up interviewing captured murderers in order to better understand their psychology and apply what they learn to better do their jobs and solve a series of horrible crimes.
7. Brooklyn Nine-Nine (2013)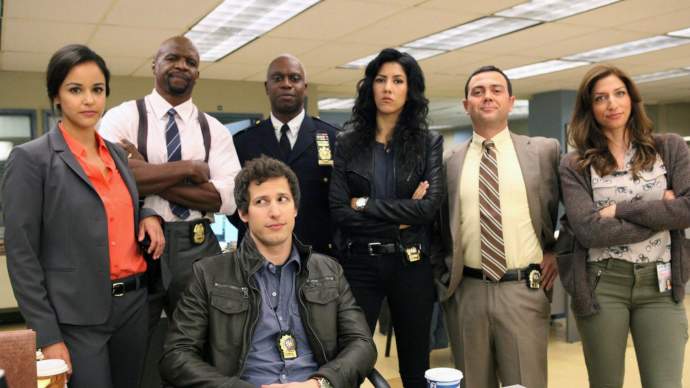 So far, we've had an awful lot of serious and gloomy shows on our list. For a breath of police-centric fresh air, you should definitely check out Brooklyn Nine-Nine, which lands on the opposite end of the spectrum.
Following various plotlines across a brilliant ensemble cast, Brooklyn Nine-Nine focuses on Jake Peralta (played by Andy Samberg) and the sometimes-fractious relationship he has with his new Captain, Raymond Holt (played by Andre Braugher).
Disguising itself as a police procedural, Brooklyn Nine-Nine is really just a workplace sitcom that revels in the silly antics of its characters.
6. The Killing (2011)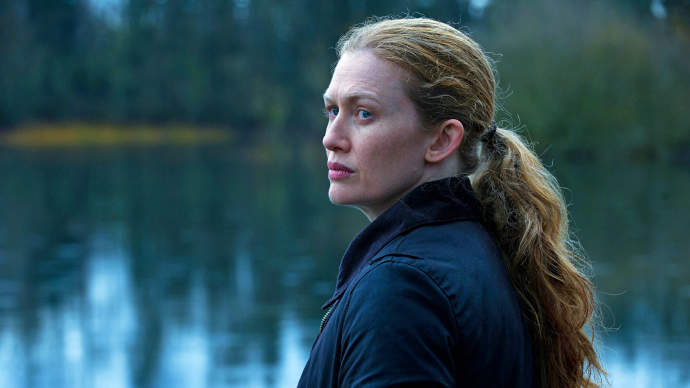 The Killing isn't just an incredible cop-driven show. It represents one of the best American remakes of a preexisting series.
This series centers on two murder detectives, Sarah Linden (played by Mireille Enos) and Stephen Holder (played by Joel Kinnaman), who discover several grisly homicides over the course of their storied careers in law enforcement.
The first season involves the murder of a local teenager named Rosie Larsen, which leads to a dark and twisted web of secrets.
Though one could argue that the original Danish version of The Killing remains superior, there's plenty to love about this one. Unlike most cases, this remake is a solid show on its own merits.
5. True Detective (2014)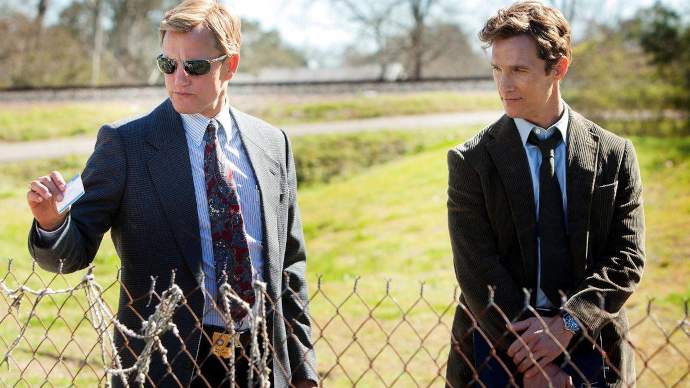 "The world needs bad men," says Rustin "Rust" Cohle (played by Matthew McConaughey) as he drives along with his new detective partner Martin "Marty" Hart (played by Woody Harrelson).
Rust's theory basically boils down to this: it takes a bad man to catch an even worse one, and there are several terrible men out there in Louisiana—where the show is set—that need catching.
Written and created by Nic Pizzolatto, True Detective takes on a wonderfully noir aesthetic that helps forge a palpably somber mood.
Every season of True Detective is its own self-contained story with new characters and settings, and it's widely agreed that the first season is still the best of them. Even so, they're all good and worth watching!
4. Fargo (2014)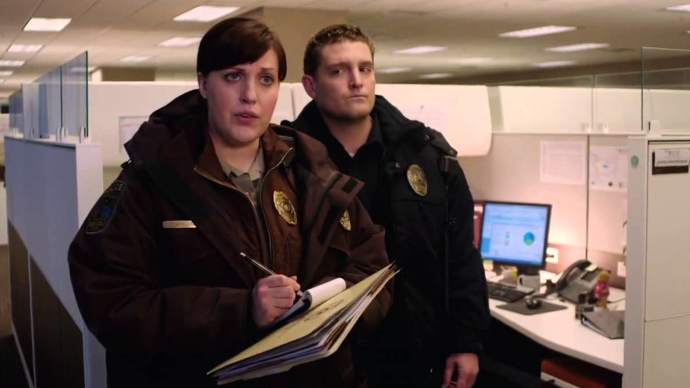 Back in 1996, the Coen brothers released a cult classic black comedy film called Fargo about a pregnant police chief investing a murder case in her small town of Fargo, North Dakota.
In 2014, Noah Hawley spun that whole premise into something even greater, arguably improving upon what the Coen brothers made by turning it into a crime anthology series.
Each season of the Fargo TV series follows a new crime that takes place in the same town of Fargo. Near to the border of Minnesota, this town attracts a whole collection of colorful, verbose criminals—and there's only a small-town sheriff to stop them.
In the first season, we watch Lester Nygaard (played by Martin Freeman) attempt to get away from an egregious crime, which brings him into the clutches of the assassin Lorne Malvo (played by Billy Bob Thornton).
All the while, the aptly named Deputy Molly Solverson (played by Allison Tolman) tries to catch them both. With its amazing writing and consistently impressive cast, Fargo just keeps on giving.
3. The Shield (2002)
How far is too far when it comes to methods for preventing, restraining, and solving crimes? What happens when a cop straddles the line of vigilantism? What can be done when someone who's been trusted with enforcing the law keeps breaking it themself?
That's the thesis question of Shawn Ryan's The Shield.
The main character Vic Mackey (played by Michael Chiklis) is a rogue cop who's as interested in bettering his own financial situation as he is in quelling crime in his district of Farmington, Los Angeles.
The first season follows him and his partner Shane Vendrell (played by Walton Goggins) as they attempt to cover up and get away with a terrible crime: the murder of a fellow cop.
From there on out, The Shield only becomes even more interesting. Sure, cops chase criminals throughout the show, but it's also clear that some cops are far dirtier than the criminals they're chasing.
2. Breaking Bad (2008)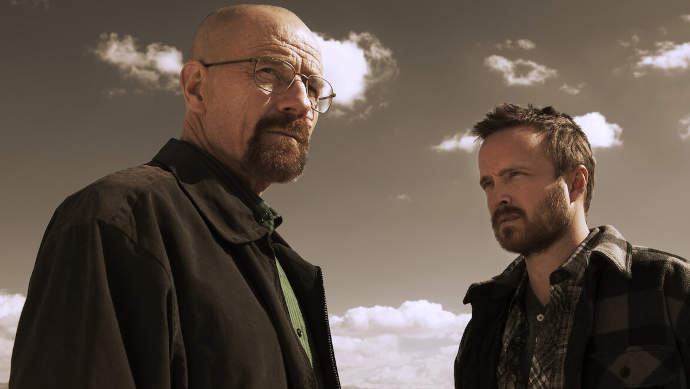 Breaking Bad is easily the best show of the last fifteen years, if not of all time. It just so happens that it was also about a criminal trying to evade a cop—in this case, an agent of the DEA.
Walter White (played by Bryan Cranston) is a high school teacher who has a midlife crisis when he's unexpectedly diagnosed with cancer. In order to leave enough money behind for his wife and son, he uses his expert chemistry knowledge to cook some of the purest meth ever made.
In fact, his product is so impressive that he soon lands on the radar of the authorities—or, should I say, his alter ego: Heisenberg. Hot on his heels is Special Agent Hank Schrader (played by Dean Norris), who also just so happens to be his brother-in-law...
With some of the most intense drama you've ever seen, Breaking Bad is a show that you absolutely must watch if you're looking for a world-class prestige drama about cops and drug lords.
1. The Wire (2002)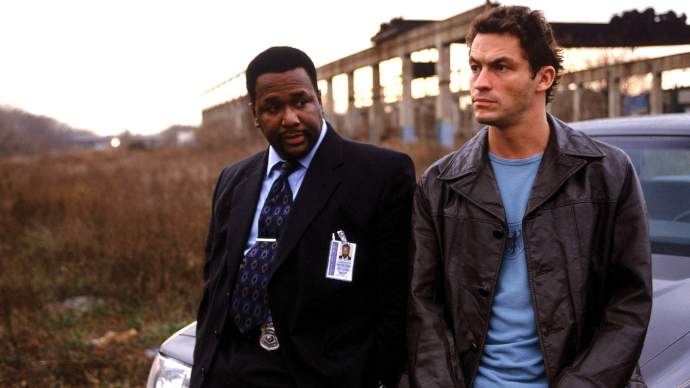 There was never any question in my mind: The Wire is undoubtedly the best TV show about cops and criminals to ever do it.
The fact that so many critics laud this series as the pinnacle of TV is enough to speak of its quality. However, what makes The Wire the peak of police procedurals is its wide range of deep, believable characters who enrich each and every scene they're in.
Both cops and criminals feel as though they're real humans going about their daily lives. While that may sound tedious, it's anything but! The groundedness lends weight and commands your attention as it paints a full picture of who these characters really are.
You'd be forgiven for thinking that Detective Jimmy McNulty (played by Dominic West) is the protagonist, who seems to act as the central figure in season one. But the true main character of The Wire is the city of Baltimore and its various power systems, showing us how all these different people interact in complex ways.
Series creator David Simon used to be a real-life police reporter, so he knew what he was writing about—and you can absolutely tell! The Wire is unquestionably the greatest TV show about cops and criminals, period.