Over its 40+ years of history, Saturday Night Live helped launch the careers of today's biggest comedians. Many became bona fide stars, while others turned to careers behind the scenes. And a few fell off.
But for those who rose to stardom, it's impressive to see what they've been able to achieve starting with their time at SNL. From memorable sketches to legendary characters, these cast members were able to pivot their fame and flow seamlessly into Hollywood success.
Here are our picks for the best Saturday Night Live cast members of all time and how they helped define Saturday Night Live.
15. Maya Rudolph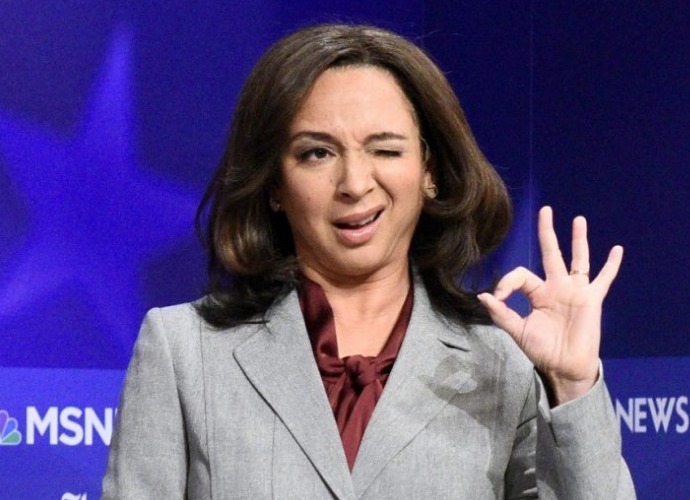 Maya Rudolph is one SNL talent who specializes in supporting roles. Yet when the part fits her perfectly, she truly stands out.
This is seen from her impressions of Oprah Winfrey, Beyoncé Knowles, and Kamala Harris, plus her original characters Britanica ("Gemini's Twin") and Jodi Dietz ("Bronx Beat").
After SNL, Rudolph played parts in hit comedies like Grown Ups, Bridesmaids, and Sisters, plus voice roles in Big Hero 6, Luca, and The Mitchells vs. The Machines. She typically plays the doting mother or the no-nonsense supervisor.
14. Dana Carvey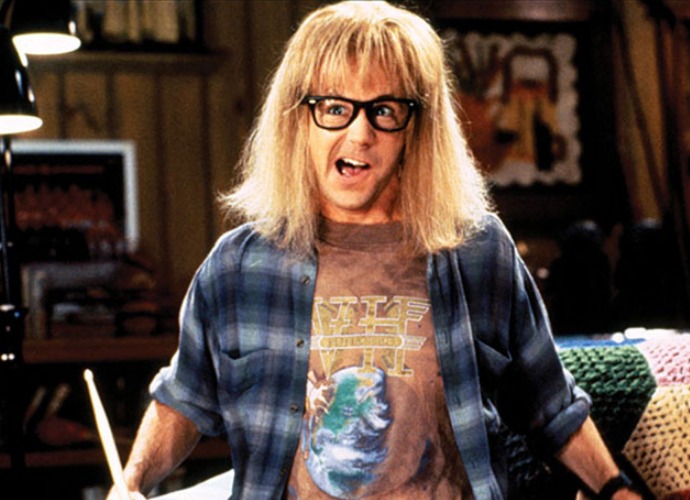 There's a group of SNL guys who always specialize in weird parts. One of them is Dana Carvey, who made a name for himself by playing several of the show's most outrageous characters.
He played Wayne's partner Garth Algar ("Wayne's World"), weightlifter Hans ("Hans and Franz"), and the Church Lady ("Church Chat").
Of all his impressions, his George H. W. Bush made a significant mark, with the real-life Bush even poking fun at it. However, his career post-SNL was not as successful (except perhaps The Secret Life of Pets movies).
13. Amy Poehler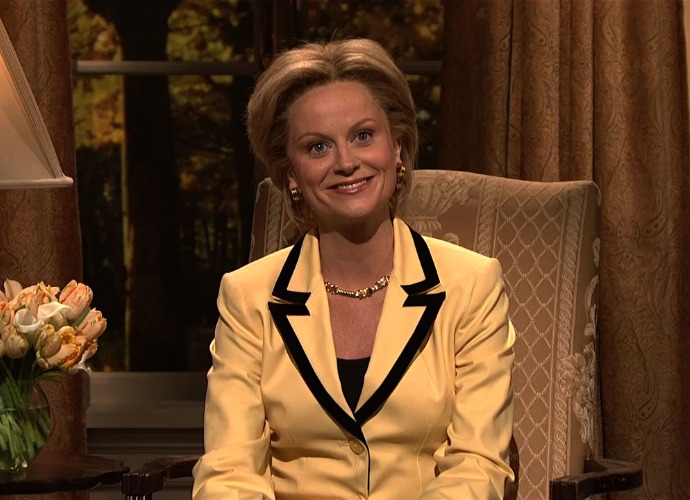 Amy Poehler is one of the female SNL cast members who made waves in the new millennium.
Her most popular characters include the hyperactive 10-year-old Kaitlyn, the one-legged Amber, and "Bronx Beat" co-host Betty Caruso. She also gave memorable impressions of Hillary Clinton, Katie Couric, Fergie, Madonna, and Nancy Grace.
Eventually, she joined Tina Fey in Weekend Update, making them the first female co-anchor team. As for her post-SNL career, she's involved both in front and behind the camera, with her best-known role being Leslie Knope of Parks and Recreation.
12. Dan Aykroyd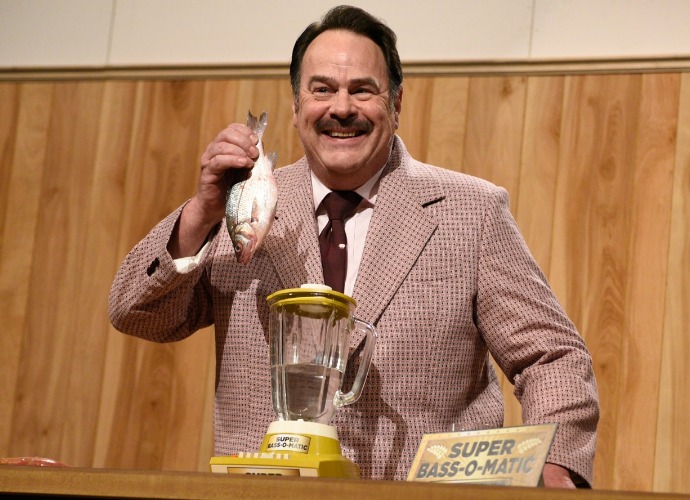 One of the original cast members of SNL, Dan Aykroyd was most known for balancing odd and timely parts. His best sketch is undoubtedly "Super Bass-O-Matic '76" where he does a straight part as a salesman doing a bass blender demonstration. It's the pinnacle of his bizarre SNL roles.
Among his most notable parts are his Jimmy Carter impression, one of the "Two Wild and Crazy Guys," Beldar of "Coneheads," and his "Point/Counterpoint" parody Jane Curtin. After SNL, Aykroyd made a name in roles for Ghostbusters and Trading Places.
11. Bill Hader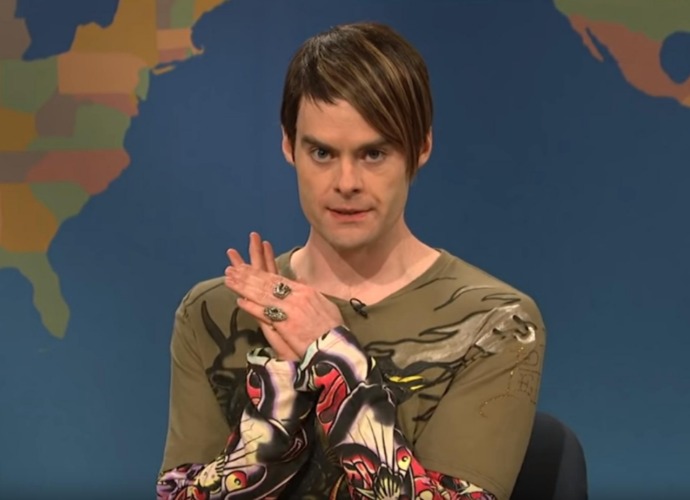 Part of anyone's assignment in SNL is mastering impressions, and one of the show's best impersonators has always been Bill Hader.
Just witness how this famed comedian masterfully morphs into Clint Eastwood, Al Pacino, Julian Assange, Alan Alda, Harvey Fierstein, Vincent Price, and other celebrities. Hader effortlessly captures their recognizable voices and iconic mannerisms.
And regarding his characters, where to start? There's the flamboyant Stefon, the gruff Herb Welch, the blond Devin, and the chain-smoking Vinny Vedecci. Just so many of them to choose! Even after he left the show, his career keeps growing in movies.
10. Mike Myers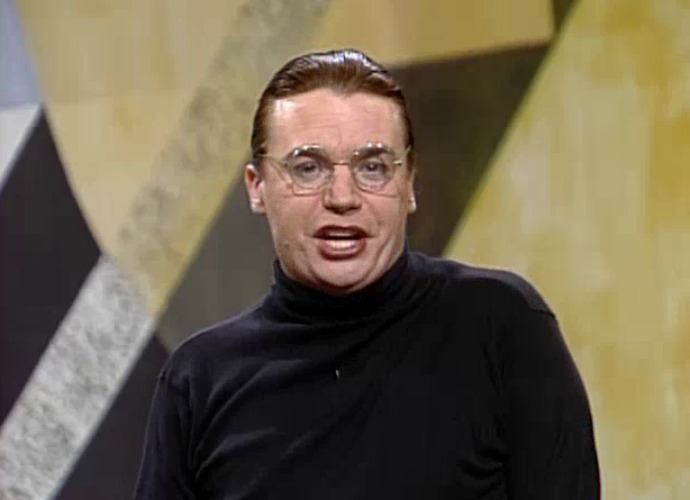 During SNL, Mike Myers was known for his unruly shtick. That made him perfect for the roles of Stuart Rankin in "All Things Scottish," Linda Richman in "Coffee Talk," and Dieter in "Sprockets." Yet his most popular is Wayne Campbell in "Wayne's World," the role that made him a star.
His larger-than-life presence in the show is never a surprise given that he bagged roles in the British spy parody series Austin Powers, the DreamWorks behemoth Shrek, and the Queen biopic Bohemian Rhapsody. He remains a great legend of his time.
9. Kristen Wiig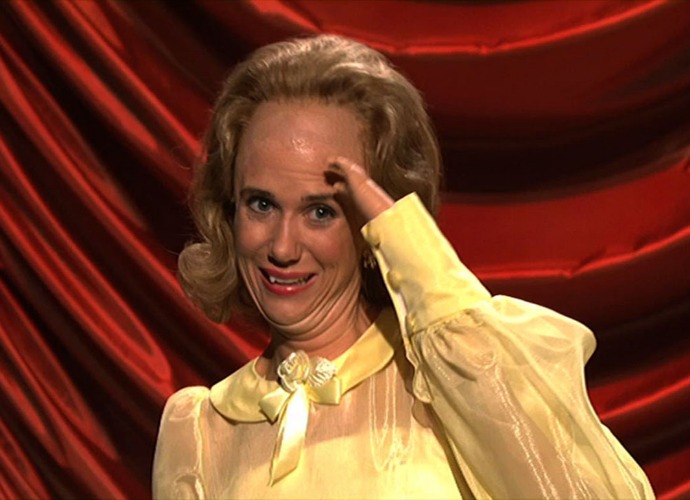 No other female performer SNL stood out as strongly as Kristen Wiig. She climbed to the top with memorable characters like the Female A-Hole, the excitable Target Lady, the childish Dooneese, the mischievous Gilly, the nervous Kat, and the overdramatic Shana.
Wiig maintained a bright presence in SNL, so much so that she became one of the cast members with the most screentime. That success propelled her to star in movies like Bridesmaids, Despicable Me 2 & 3, Welcome to Me, and The Martian.
8. Gilda Radner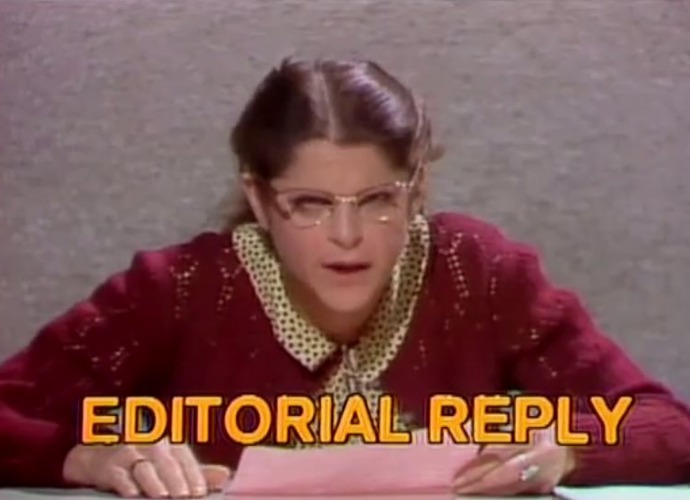 One of the first female SNL stars to break out was Gilda Radner. As the first casted for the show, Radner had her hands on leading many sketches. Out of those came colorful and playful characters like Roseanne Roseannadanna, Barbara Walters ("Baba Wawa"), and Emily Litella.
Radner's smart-aleck style of comedy stood out from among the original cast, and it served as a perfect foil for sarcastic Chevy Chase, straight-woman Jane Curtin, and showy John Belushi. Despite her less-than-stellar career, she will always stand as an SNL great.
7. Bill Murray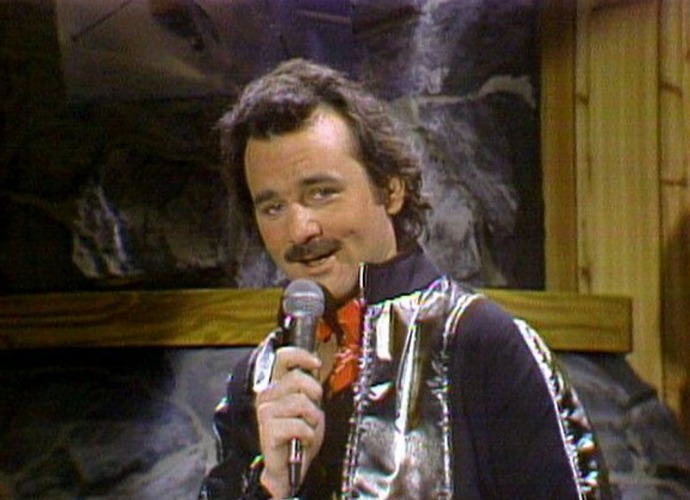 Bill Murray's time in SNL started the brand of dry humor he's associated with. He occasionally appeared in Weekend Update to deliver his "hot takes" on pop culture and current events. Murray also played plumber Todd DiLaMuca and, notably, the "Star Wars" Nick the Lounge Singer.
Thanks to his SNL connections, Murray got his name on cult classics like Stripes and Meatballs, plus hit comedies like Caddyshack and Ghostbusters. Nowadays, he dives into more elaborate roles and has collaborated with directors like Sofia Coppola and Wes Anderson.
6. Phil Hartman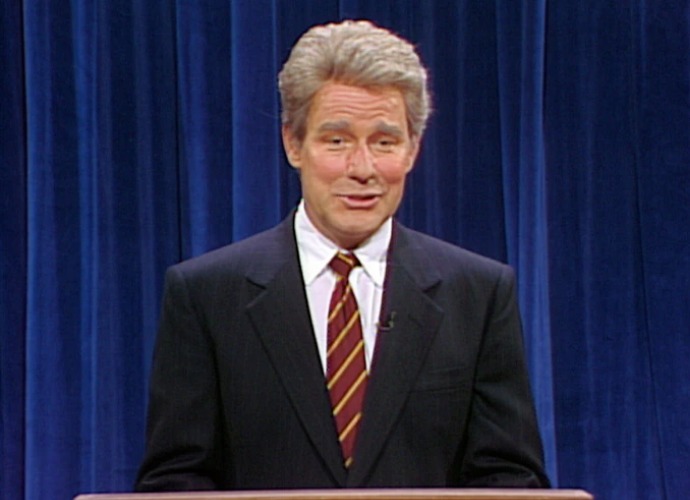 Phil Hartman was considered the glue who held the SNL cast together from the late 80s to the early 90s.
His everyman persona made him perfect for everything from straight-man roles to celebrity impressions of politicians. Regardless of his parts, he remained a charming presence that's hard to deny.
His most popular parts include Eugene the Anal Retentive Chef, the Unfrozen Caveman Lawyer, Ronald Reagan, and Bill Clinton. Beyond SNL, Hartman gave memorable voice roles in The Simpsons as well as supporting roles in comedies (both notorious and unsuccessful).
5. Tina Fey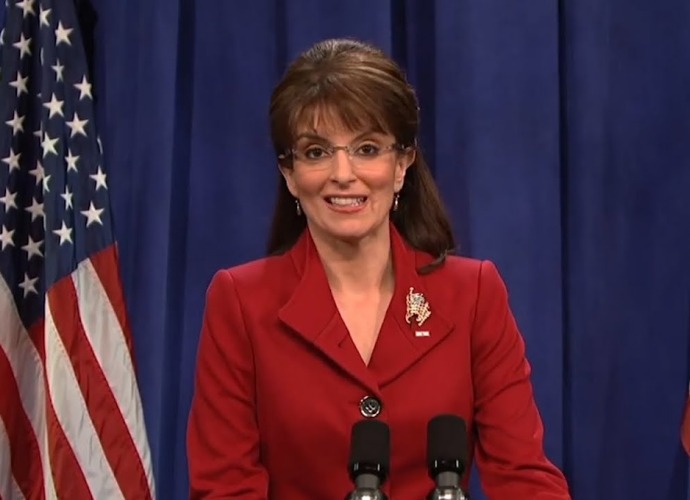 Of all the performers on this list, Tina Fey had the smallest presence in sketches since she was mostly a head writer during her time at SNL. Nevertheless, she made splashes as a Weekend Update anchor with her fiery jokes, endless quips, and clever snaps at timely topics.
Funny enough, her most notable role on SNL came after she left (to go off and do 30 Rock), making waves for her impersonation of Republican candidate Sarah Palin. Her spot-on take of the Alaskan governor made her more successful, both on and behind the camera.
4. Chris Farley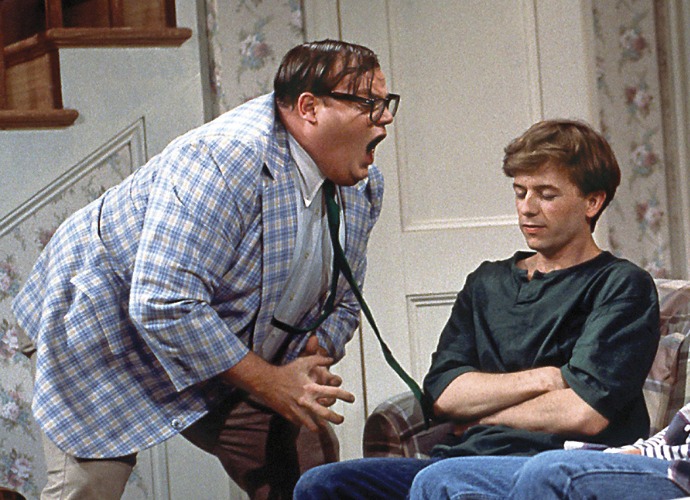 Chris Farley was such an enigmatic performer during a time of enigmatic performers. Just seeing him dance for a Chippendale's audition let you know who the comedian was.
Farley brought to life many colorful characters like Todd O'Connor for "Bill Swerski's Superfans," the lunch lady of "Lunchlady Land," and air-quoting Bennett Brauer. But his best role? Motivational speaker Matt Foley.
Farley's physical comedy and obvious nervousness were so good that David Spade and host Christina Applegate nearly broke character. While his life was cut short, Farley's legacy endures.
3. Will Ferrell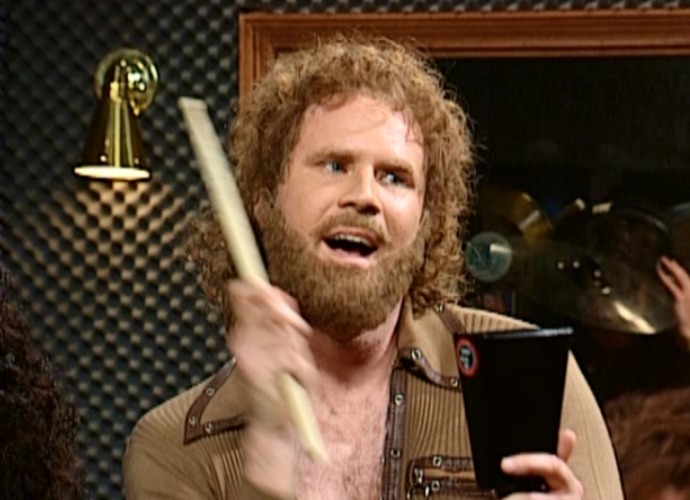 Will Ferrell joined SNL during a time when there was a need for fresh talent—and boy, that talent led him to places.
Ferrell slotted himself into playing dad roles, over-the-top characters, and several popular celebrities. Among them included pianist Marty Culp, Spartan cheerleader Craig, and hosts James Lipton and Alex Trebek.
But his two best performances were as George W. Bush (with his "strategery" mannerisms) and Gene Frenkle (when he played "more cowbell" with Blue Öyster Cult). His larger-than-life presence continued when he starred in movies like Elf and Step Brothers.
2. John Belushi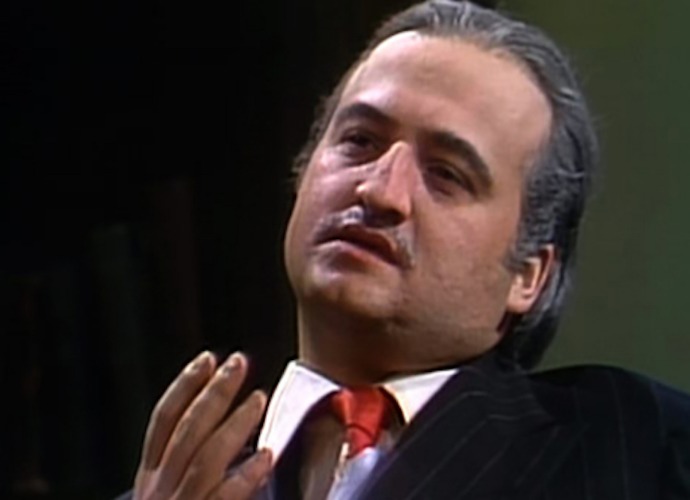 Speaking of larger-than-life performers, John Belushi was one of the first performers to appear in SNL's first sketch.
With just his inflections, Belushi could pull off any magnetic character that SNL had in the bag. His greats include the owner of Olympia Café, Samurai Futaba, Captain James T. Kirk, and his own take of Joe Cocker.
With Dan Aykroyd, Belushi brought to life the Blues Brothers, a sketch so successful that it became an equally successful comedy movie. Without a doubt, the comedian became the face of a brand-new Saturday Night Live of the time. Certified legend!
1. Eddie Murphy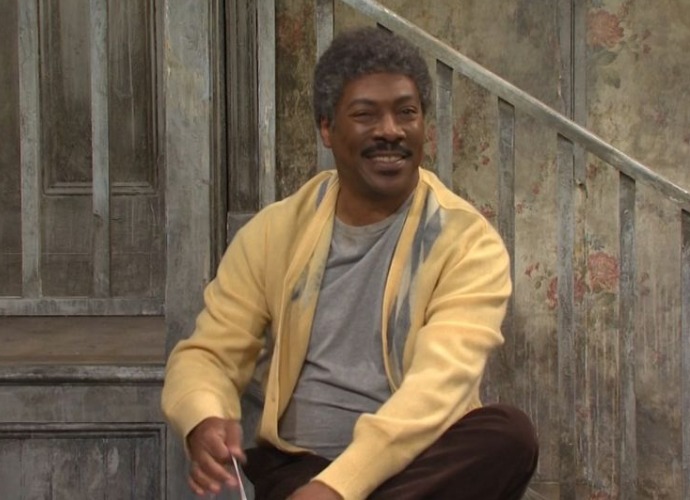 During the 80s, SNL went through a rocky period behind the scenes: due to constant changes in producers, the show failed to retain its cast. But out of the dust came Eddie Murphy, the strongest SNL performer during the Ebersol era. His unique brand of humor led him to shine brightly.
Murphy made many memorable characters like Gumby, Velvet Jones, Tyrone Green, Mr. Robinson, and Buckwheat, plus impressions of Stevie Wonder, Michael Jackson, and James Brown in a hot tub.
From there, the rest is history. These days, he's continuing his comeback with Amazon Original movie Coming 2 America.