If there's one thing that Netflix succeeds at, it's encouraging, offering, and promoting top-tier content from all over the world.
Lately, we've had our eyes and ears opened to all kinds of high-quality foreign-language media, and the world's largest streaming service has taken advantage of this with their Netflix Original series.
This year alone, a South Korean thriller series took the world by storm and a Spanish crime drama series is about to reach its conclusion. Also, don't forget that hit French caper series based on a classic character!
Don't know what we're talking about? Then you've missed out on some amazing TV series! Here are several foreign-language Netflix Original series absolutely worth watching.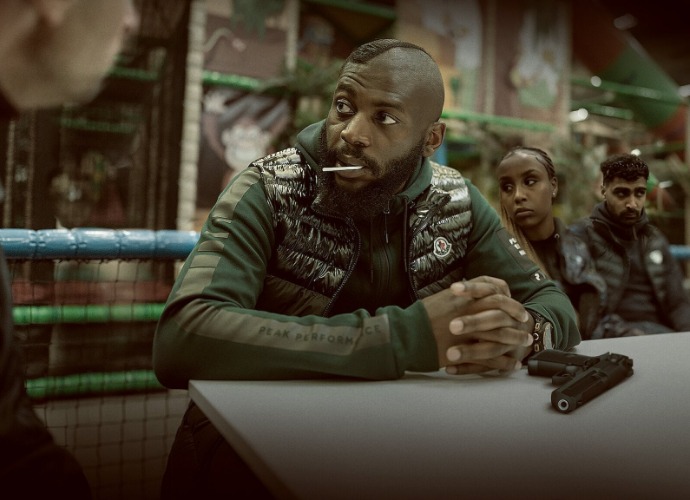 Snabba Cash is a Swedish thriller series about a businesswoman who finds a way to fund her startup company by borrowing from her drug trafficking brother-in-law. The more help she gets from sources like him, the harder it gets for her to find a clean way out.
The series' source material was previously adapted as the film Easy Money, but Snabba Cash dives deeper into the complexities of a life of crime and never shies away from showing its harsh realities. It's worth checking out for fans of hard-knuckle thrillers.
14. Trese (Tagalog)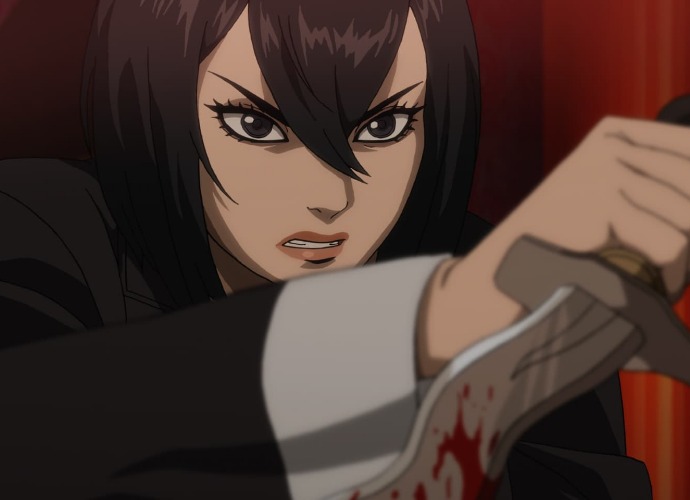 Trese is a Filipino anime series centering on the exploits of Alexandra Trese, a detective who specializes in crimes involving supernatural elements and mythical creatures.
She's supported by her twin bodyguards The Kambal and no-nonsense Captain Guerrero in her commitment to protect the vulnerable streets of Manila from evil forces.
Filipino folklore is front and center in this anime, which is based on a wildly imaginative comic series by Budjette Tan. The animation really takes advantage of the comics' surreal settings and dark fantasy elements, making it a great horror anime series.
13. Ethos (Turkish)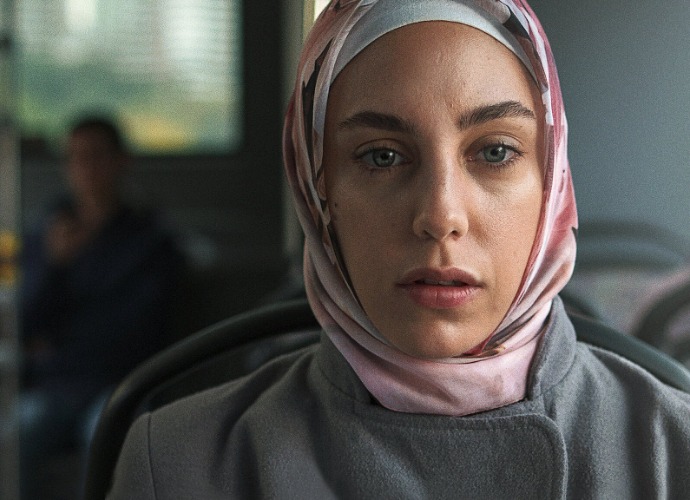 From Turkey comes this drama about a diverse group of characters who either meet up by chance or by force in sprawling Istanbul.
The central figures are Meryem (a part-time cleaner from a conservative background) and Peri (a psychiatrist who's well-educated, rich, and opposed to religious people).
Ethos is more character study than easy melodrama or political thriller. Your eyes and ears will be hooked on the stories coming from its wide range of characters, including a playboy, a teacher, and an ex-soldier. It opens the doors to learning more about Turkish culture.
12. Fauda (Hebrew)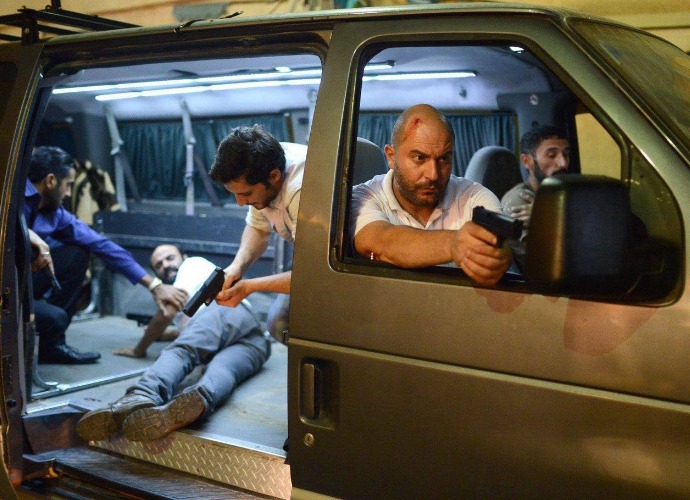 Fauda is an Israeli thriller focusing on the Israel-Palestine conflicts. It tells the story of Doron Kavillio, a former soldier who rejoins his unit in the Israel Defense Forces after learning that his previously slain target is still alive—but the war he returns to is difficult for him to grasp.
The series is inspired by the experiences of creators Lior Raz and Avi Issacharoff during the war, and they make a concerted effort to tell the stories of both Israel and Palestine as well as they can.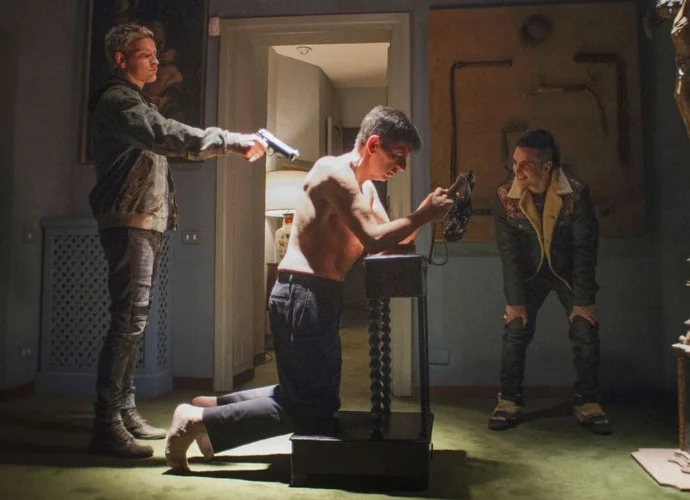 The first Italian-language Netflix Original, Suburra: Blood on Rome is a crime drama about a gang member named Aureliano who fights over ownership of a piece of land in the town of Ostia.
However, his ambitions are hindered by the presence of other gangs, corrupt politicians, and several two-faced clergymen.
Since the series is inspired by the real-life Mafia Capitale investigations, it owes its debt to many gangster-themed stories. Expect power clashes, double crossings, and complex stories of organized crime. It's a Mafia-based equivalent to Narcos.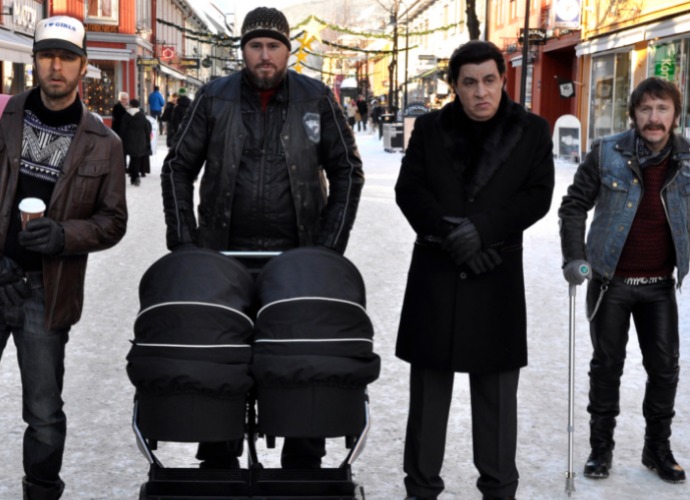 Lilyhammer follows New York mobster Frank "The Fixer" Tagliano (played by Steven Van Zandt) who flees to an isolated town in Norway to avoid testifying against his former allies.
What could be Tagliano's fresh start turns out to be a trudge when the troubles and crimes at home follow him in Lillehammer.
This Norwegian series is notable for being Netflix's first exclusive series. It has achieved popularity in Norway with a growing following abroad. This crime comedy-drama works as a gangster fish-out-of-water story, and Van Zandt is perfect as Frank.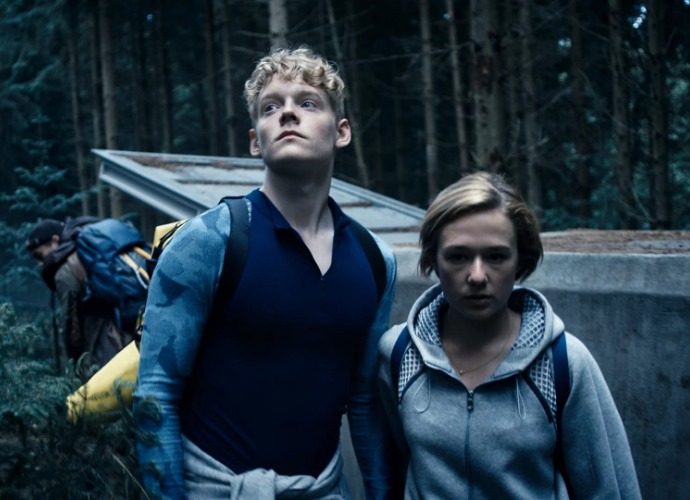 This Danish series centers on siblings Simone and Rasmus Andersen, two survivors of a dangerous virus that's spread by rainfall.
Years later, they resurface from their bunker and tag along with other survivors who are searching for shelter. Soon, secrets emerge about their missing father's whereabouts and the origin of the virus.
The Rain could not have come out at a better time. Real-life parallels aside, it's a journey worth taking thanks to the characters of Simone and Rasmus. They make for compelling siblings who must stick to their instincts during a tough and devious time.
8. 3% (Portuguese)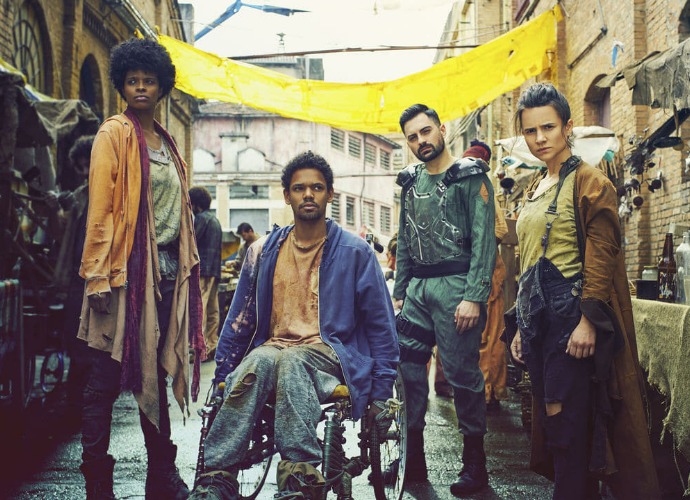 Jumping over to Portugal, this sci-fi thriller series takes place in a near-future dystopia where impoverished 20-year-olds are given the chance to go through "The Process"—a custom that grants them the chance to join an offshore affluent population if they successfully make it through.
Most of the candidates fail at making it through The Process, with only 3% of the candidates remaining in the end.
3% takes every trope used in the young-adult dystopian playbook: tense challenges, shocking eliminations, and underdog leads. Still, it's done well that you'll be quickly invested in the main candidates with their quirks, backstories, and challenges through this Battle Royale homage.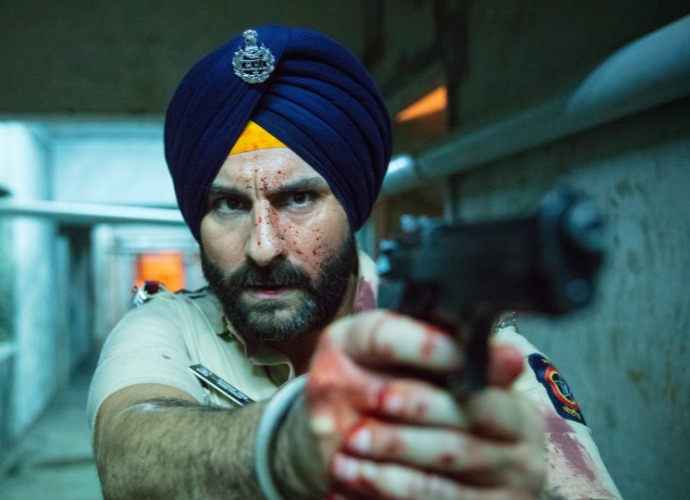 Sacred Games is a Hindi thriller about distraught police officer Sartaj Singh who gets a call from resurfaced gangster Ganesh Gaitonde warning him to "save the city."
Singh's case finds him jumping from one case to another while diving into India's crime world to stop the growing wave of crime.
As India's first Netflix Original series, Sacred Games packs heavy punches on top of its clichéd concept. The choice to show Singh's grit and Gaitonde's origins simultaneously is a clever one.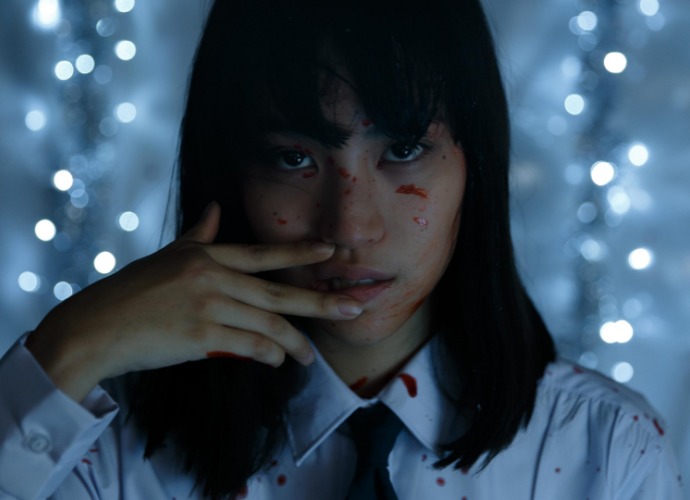 Girl From Nowhere is a thriller anthology about a girl named Nanno and her exploits to expose the dirtiest secrets of her schools.
Most of the secrets revolve around lies, hypocrisies, and betrayals that surround Nanno's fellow students and teachers, all for the intention to uncover corruption. Nanno is a force you don't want to mess with.
This Netflix Original series has a tremendous following thanks to its clever use of anthology to depict the atrocities of modern high school life and its striking balance between heavy themes, dark comedy, and sharp satire.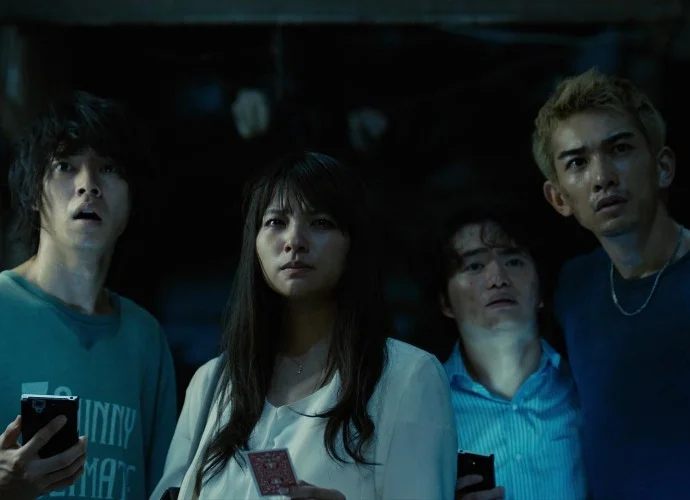 In Japan, Alice in Borderland follows gamer Arisu and climber Usagi, who are mysteriously transported to a desolate Tokyo where they have to compete in various death games to survive.
The games' difficulties are determined by playing cards. As they dive into the games, they get closer to uncovering its dangerous secrets.
While death game TV series can feel unoriginal, this manga-adapted thriller series actually stands out. The way Tokyo is depicted as a death trap is cleverly done. Add to that cool visuals and palpable performances, and you get a pulsating thrill ride.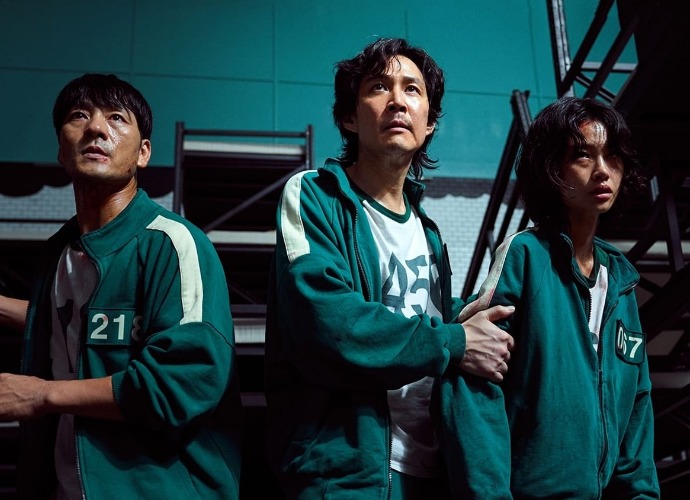 How could we leave out the international smash hit Squid Game? This Korean drama thriller centers on a group of in-debt citizens who compete in a series of children's games that each have a bloody twist, all for the chance to win the prize money of approximately $40 million USD.
This Korean thriller became a global phenomenon thanks to its combination of production quality, social commentary, impressive cast of characters, and shocking revelations. While there have been many Battle Royale-inspired shows, Squid Game is hard to top.
3. Lupin (French)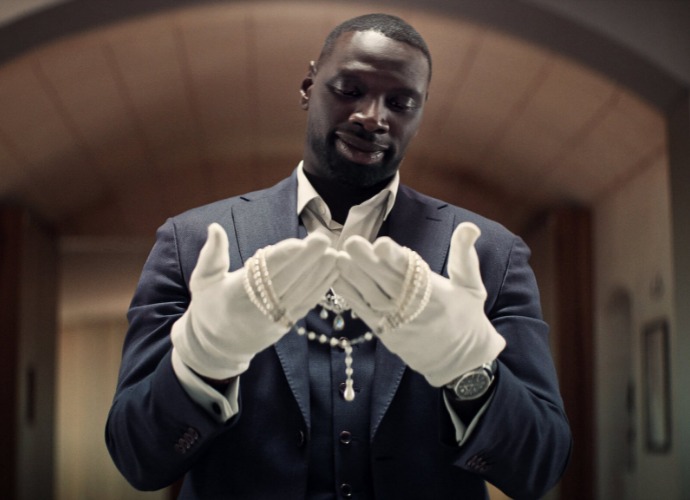 Inspired by the classic character by Maurice Leblanc, Lupin is a mystery caper about a man named Assane Diop (played by Omar Sy). Diop is inspired by the adventures of master thief Arsène Lupin and he soon becomes the target of the authorities.
The character of Lupin has been adapted many times, but it's refreshing that this Netflix series overpowers the rest. Sy gives a vulnerable yet sleek performance as the master thief, and it makes his exploits all the more exciting, especially the second part.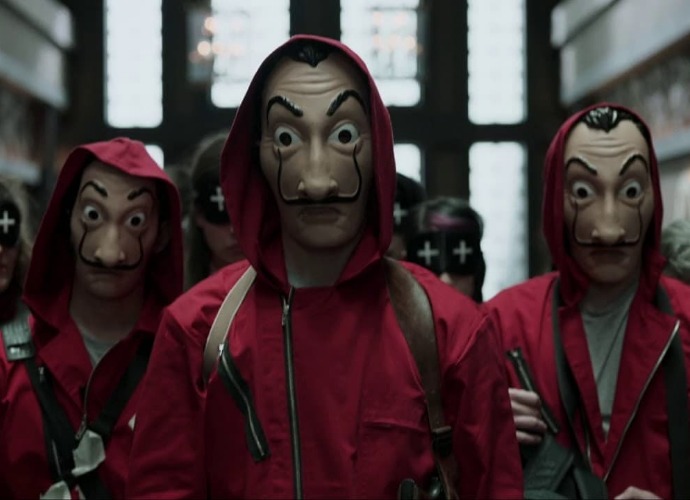 This foreign-language series became one of Netflix's most beloved properties. Money Heist centers on a group of highly-prepared bank robbers, led by the Professor, who execute complex bank heists in Madrid. The show features their backstories, recruitment, and aftermaths.
Nearly everyone recognizes this Spanish behemoth, and it's everything a hungry TV viewer would want: a balance of drama, thrills, twists, and turns that make you want more. Complete with its compelling cast of characters, you have a seriously bingeable series.
1. Dark (German)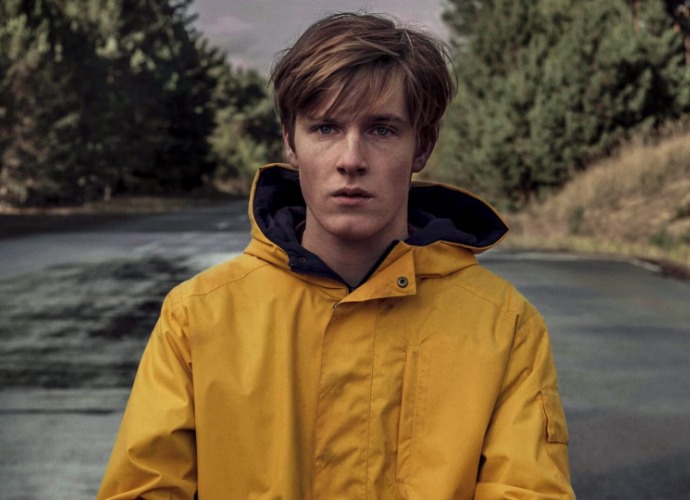 In terms of storytelling quality, Dark shines over anything else Netflix has put out. This German-language series chronicles the eerie events that take place in the town of Winden.
After the disappearance of a child, the townspeople search for the truth, which sends them on a downward spiral of conspiracies that transcend space and time. The hype for this mind-bending and thought-provoking show is well-deserved.
But beneath its strong visuals and complex depiction of time is a heart-wrenching tale of family estrangement. Each character has a poignancy that makes us want to follow them to the end.
And their destinations are shocking. Rarely does a foreign show so successfully embody its themes and connect with its viewers.