When the weather gets chilly, it's time to bust out the hoodies to keep warm. But why settle for bland options with zero personality? Represent your true self with a stylish geeky hoodie, complete with your favorite characters and designs.
Or maybe you're on the hunt for a gift to give a nerdy friend. Licensed apparel is always a safe bet, especially if you know their favorite anime, games, or movies. Like t-shirts, you can never have too many hoodies—doubly so for geeky ones.
Here are some of the best geeky hoodies available right now. They're the perfect addition to any geek's wardrobe!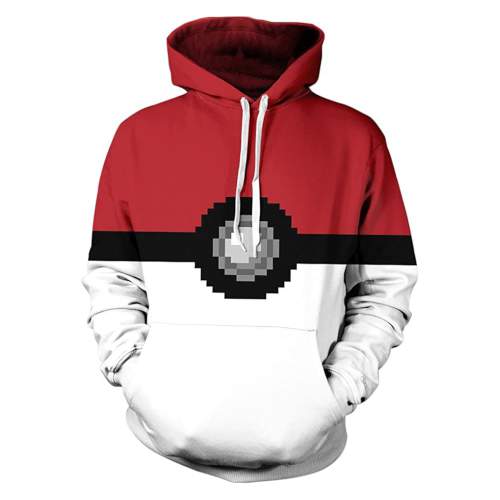 This Pokemon hoodie is perfect for making a statement that isn't too bold or obnoxious. It's way cooler than any plain hoodie, and it's instantly recognizable—even by people who aren't Pokemon fans. And even if they don't know what it is, the design is still awesome.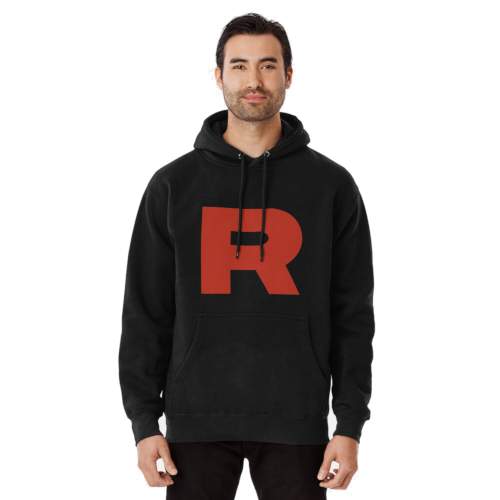 If you want to rep Pokemon but don't want to wear something as loud as the Poke Ball hoodie above, then this Team Rocket hoodie is a solid option. It's almost like an inside joke—most people won't know what the R stands for, but those who do will appreciate it.
Cubone is easily one of the cutest Pokemon from the first generation—well, as long as you ignore its heartbreaking backstory—and so the Cubone skull makes for a perfect hoodie graphic. It's cute, it's versatile, and it has unisex appeal.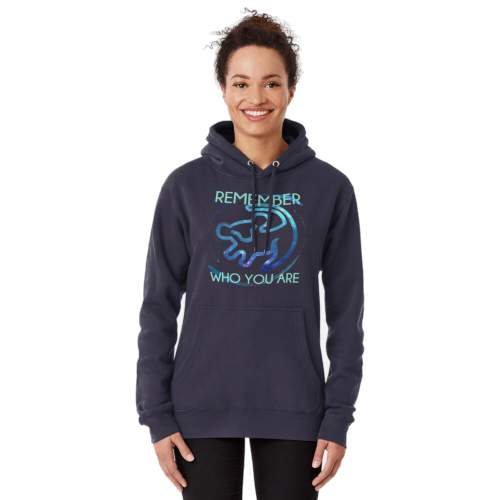 This Disney hoodie harks back to one of the most emotional scenes in The Lion King: "Remember who you are. You are my son, and the one true king." We may not be literal kings like Simba was, but we all deserve to remember who we are, too!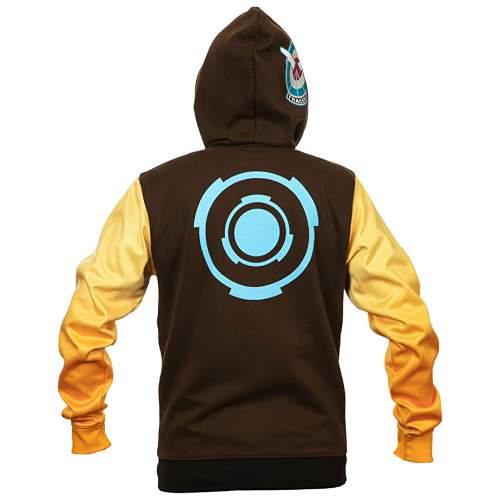 For the Overwatch addicts of the world, this Tracer-inspired hoodie is an awesome option for daily wear with a splash of style. It looks fantastic even if you've never played Overwatch, but knowing what it represents makes it that much more special.
Want this hoodie in a different color scheme? Check out the designs for Lucio, Symmetra, and Soldier: 76.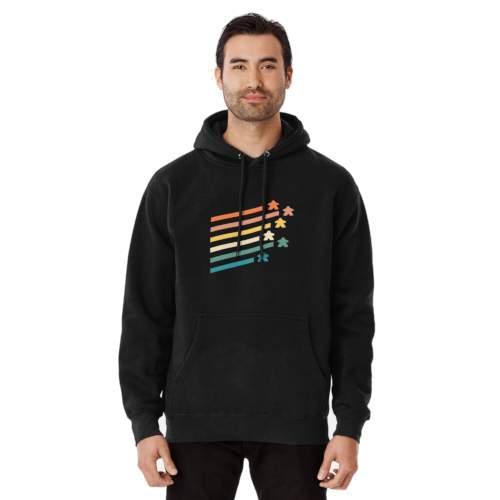 When Carcassonne blew up in 2000, so too did the little wooden figures used in that game. Colloquially known as "meeples," the wooden unit has basically turned into the mascot of modern board gaming. With this hoodie, you can boast your love of board gaming in a subtle but stylish way.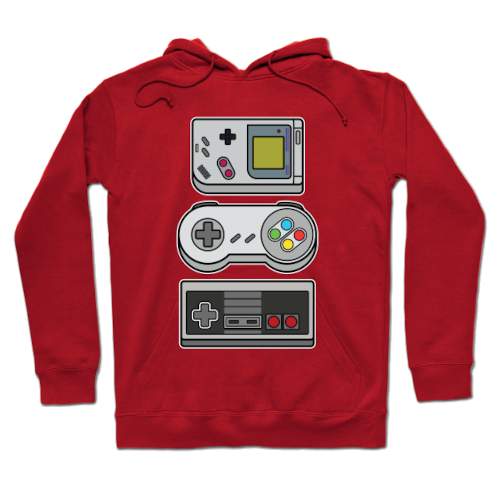 If you're a fan of retro gaming—or planning to gift someone who is—then this hoodie is a winner. The trifecta of Nintendo's retro era is represented here: the Game Boy, the NES, and the SNES. Console gaming doesn't get any more classic than that!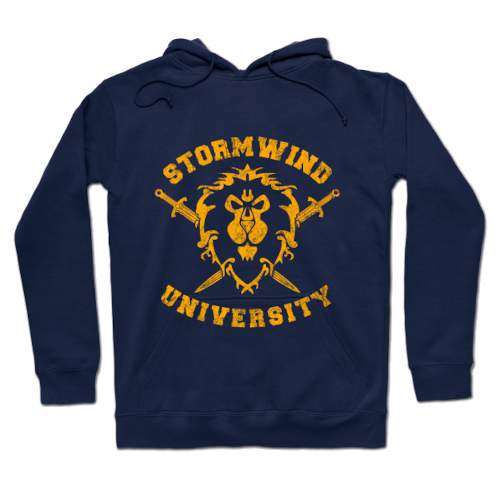 If you've chosen the good guys in the battle for Azeroth, then this is the hoodie for you. It's a riff on college sweatshirts with Stormwind City as the representative locale. If you're still in college, or if you just like the college hoodie aesthetic, you can rep Stormwind University!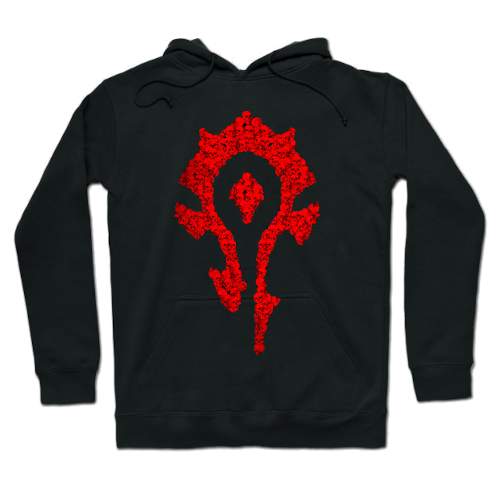 This Horde hoodie is a must-have for Horde players. Not only does the blood-red Horde symbol look badass, but if you look closely you'll see that it's actually made up of skulls. If you want to catch eyes but in a not-so-obnoxious way, this hoodie will definitely stand out.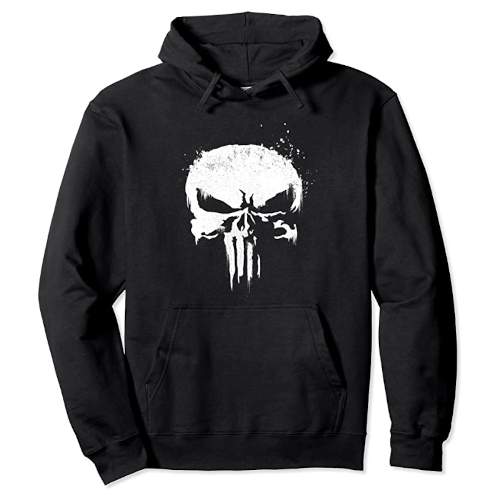 On the one hand, this hoodie is no more than just a skull graphic. But it's not just any skull! It's the symbol of vigilante superhero Frank Castle, more commonly known as The Punisher. This skull design is uniquely stylish but still great for daily wear.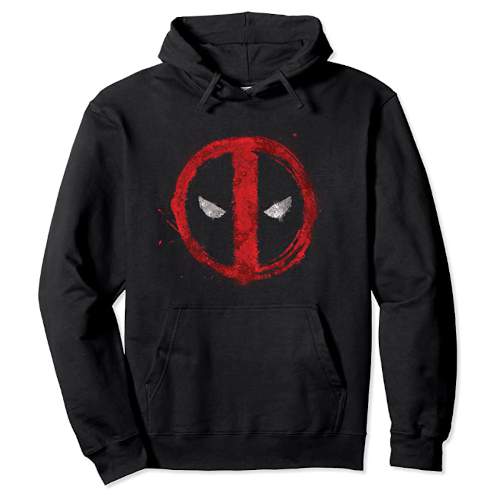 There's no superhero quite like the fourth-wall-breaking Deadpool who knows he's a superhero in a comic book story. Represent the snarky, sassy, and sarcastic vigilante with this simple hoodie that has a spray paint design of the character's iconic face.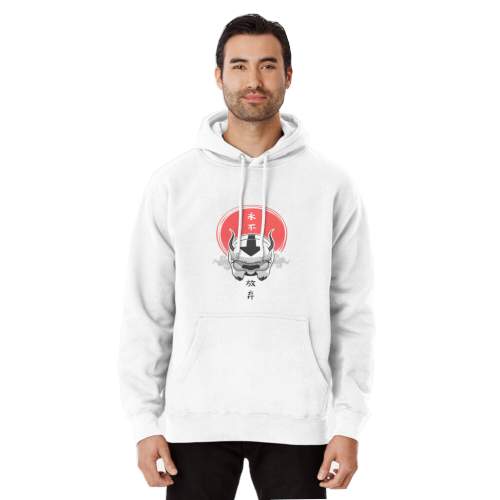 Avatar: The Last Airbender is an animated series full of great characters who stand out as potential favorites. If your favorite Avatar character is the magnificent sky bison named Appa, then you'll want this hoodie. The design is just so softly beautiful—you'll love wearing it.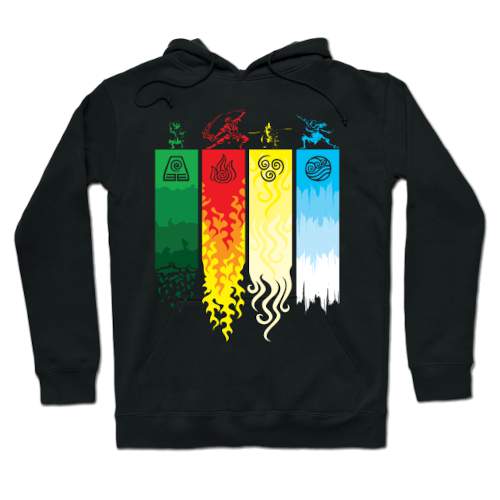 Avatar: The Last Airbender wasn't the first fantasy story to employ elemental abilities, but it did it so well that it remains one of the best examples of how to do it in an engaging way. This gorgeous hoodie highlights the essence of each element from the series.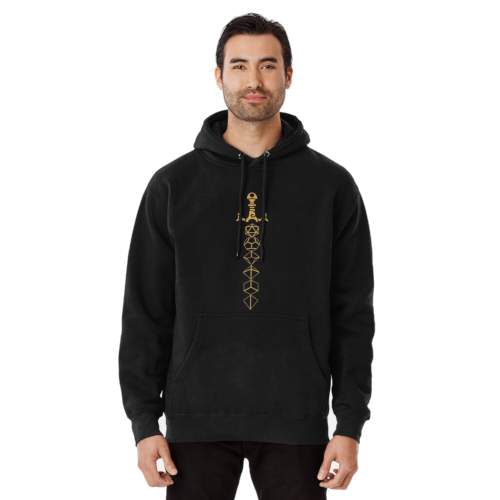 If you're a fan of Dungeons & Dragons—or just tabletop RPG gaming in general—then you'll want to add this to your wardrobe. Swords are classic D&D, but this sword design goes one step further with a blade that's comprised of different dice shapes. Wear it to your next tabletop session and everyone will be ooh-ing and ahh-ing over it!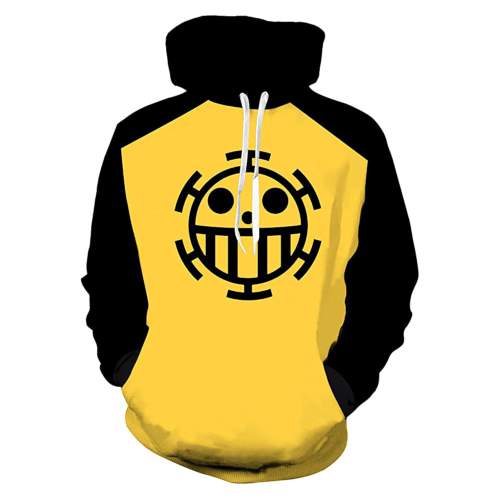 Every pirate crew needs their own special emblem called a Jolly Roger, and this iconic one is the one for One Piece's Trafalgar Law of the Love Pirates. He's one of the best Captains in the anime and his Jolly Roger is so fun and cool to look at. If you wish he could be the captain of your crew, wearing this hoodie is the closest you'll get.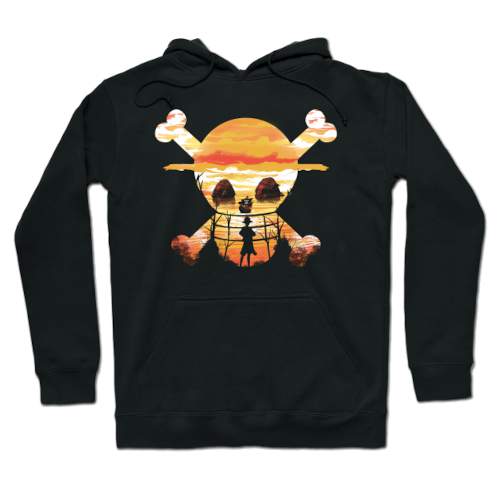 This One Piece hoodie has Luffy on the shore, looking off into the sunset, cropped within a skull and crossbones. It's a gorgeous design that has even more meaning if you're a fan of the anime. Take a look at it yourself—there's really nothing more to say!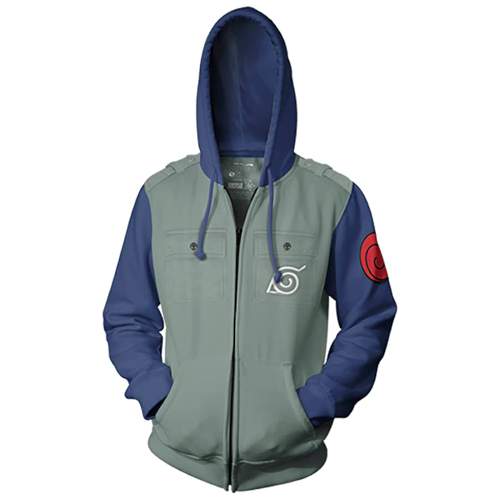 If you ever wanted to be a ninja of the Hidden Leaf, this hoodie is probably the closest you'll get to that. Designed to replicate the flak jackets worn by chunin ranks and higher, all you'll need after this is a Hidden Leaf headband to complete the shinobi look!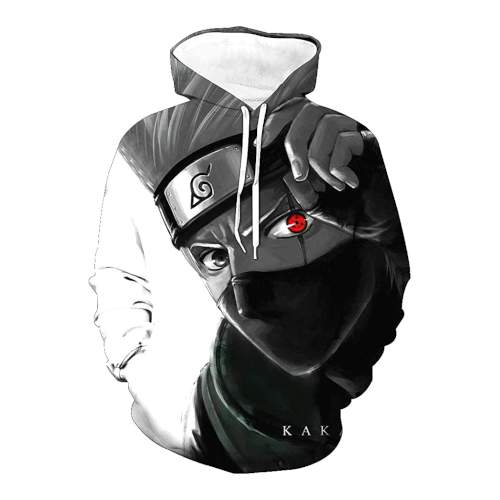 Hatake Kakashi is easily in the top three most popular Naruto characters, and part of that comes down to his character design. He's just so cool, complete with his mask and implanted Sharingan. Wear this and people will be drawn to it, for sure!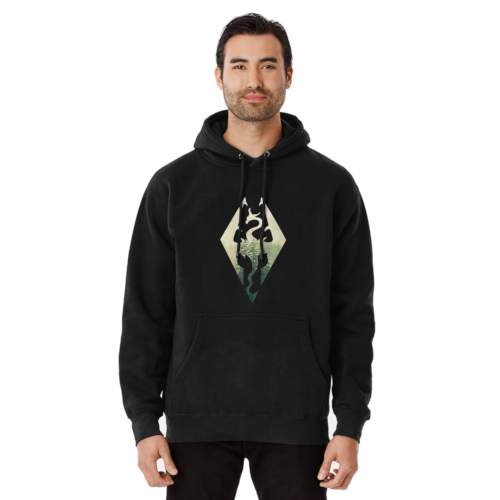 Did you know The Elder Scrolls V: Skyrim is among the top 25 best-selling video games of all time? Every time you wear this out, there's a good chance at least one person will recognize it. And given the beautiful design of the Skyrim logo here, you can wear it with pride.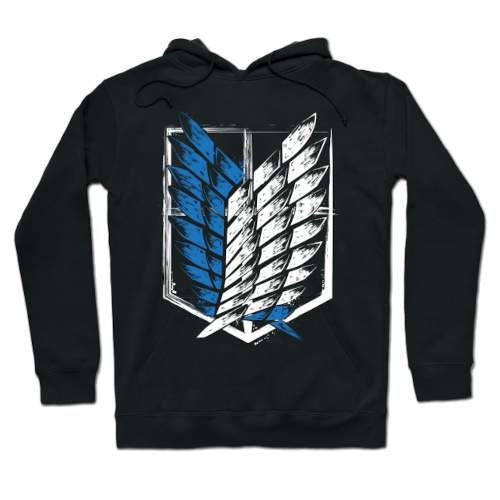 The Wings of Freedom is the insignia of the Scout Regiment in Attack on Titan. They represent the hope of mankind as the Scouts are the ones who courageously venture outside the walls to explore the world, kill Titans, and protect Eldia. Wear the Wings emblazoned on a hoodie and not only does it look great, but it's deeply meaningful.
More Geeky Apparel to Consider
Hoodies are just the tip of the iceberg. There are plenty of other geeky collectibles, trinkets, and goodies worth adding to your collection.
T-shirts are an obvious alternative. While geeky hoodies are great for the colder months, geeky t-shirts can be worn year-round. They're often cheaper and they usually come in more designs, too!