If you're a gaming fan and you want to tell the world that you're into gaming in a way that isn't obnoxious or intrusive, one of the best options is to wear t-shirts for gamers.
Or maybe you don't care about declaring your hobbies to the world—you just have room in your wardrobe to fill, and since you're a gaming fan, you might as well grab a few geeky t-shirts.
In the past, gaming t-shirts used to be pretty unsightly. But now that gaming has become a more mainstream hobby—whether on PC, consoles, mobile devices, or VR headsets—the designs have matured and there are some really cool t-shirts worth wearing.
Here are some of the best geeky t-shirts for gamers that we've found. They range from simple and minimal to eye-catching and impressive. And you can order all of these online!
The Best Gaming T-Shirts on TeePublic
TeePublic has a massive selection of t-shirts that range across all kinds of topics, including gaming. Browsing the huge catalog isn't easy, so your best bet is to search for specific games or characters.
And while there are hundreds of t-shirts related to gaming on TeePublic, here are some of our favorite finds!
PUBG "Chicken Dinner" T-Shirt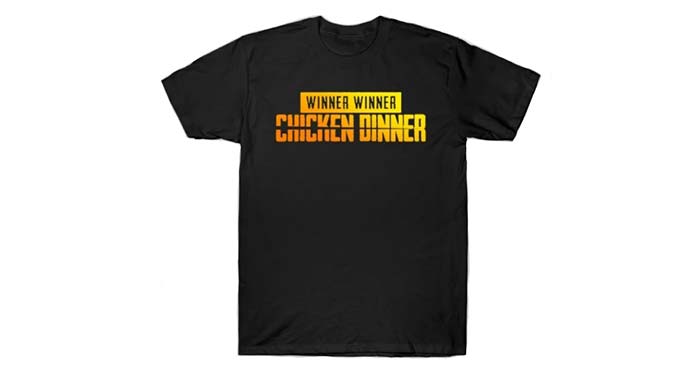 For fans of PUBG (PlayerUnknown's Battlegrounds), this graphic t-shirt with the famous tagline "Winner Winner Chicken Dinner" strikes the perfect balance between tasteful yet iconic. Whether you're a casual fan or hardcore competitor, it's a winning option!
PUBG "Ready for Dinner?" T-Shirt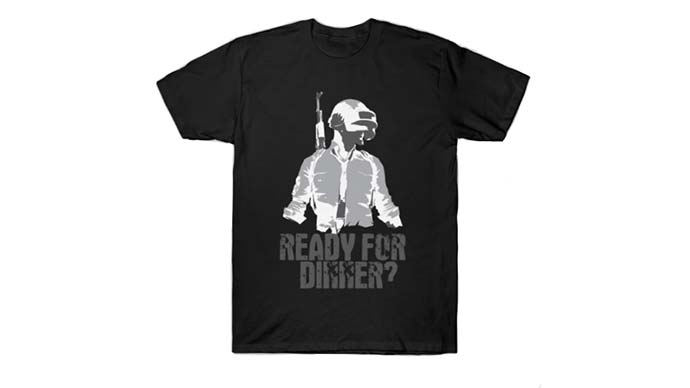 Loot, lock, and load! This PUBG-themed graphic t-shirt sports a large but quiet image in grayscale, highlighting the key character design and touching on the game's tagline with its "Ready for Dinner?" text.
Minecraft "Little Pocket Enderman" T-Shirt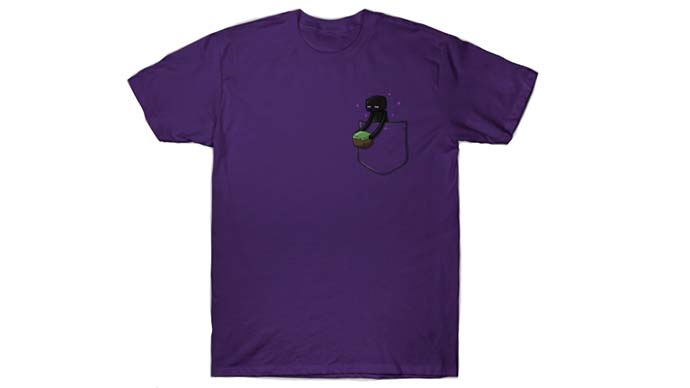 While wearing this t-shirt with a pocket Enderman, you might wake up one day to find that your keys and coins are missing! The Minecraft-inspired design is quite minimal, but just iconic enough to show that you're a fan of the game—and it's cute!
Minecraft "Diamond Ore 3D" T-Shirt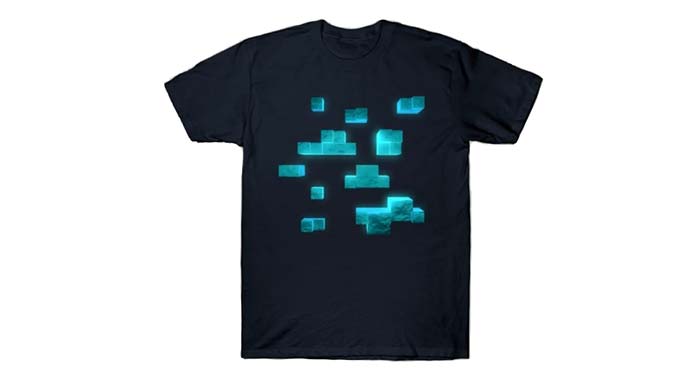 Looking for a Minecraft-related t-shirt that has a full-front design but doesn't immediately scream "gamer nerd"? This 3D design puts a creative spin on depicting the diamond ore blocks that are so prevalent in the game, and it looks really cool when worn.
Mobile Legends "Hanabi Venom Nephila" T-Shirt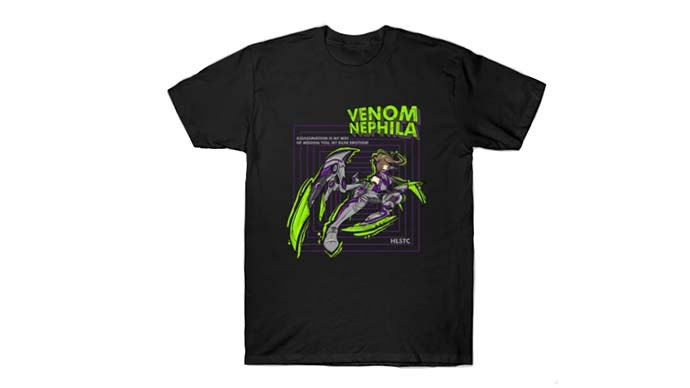 Mobile Legends: Bang Bang is one of the most popular mobile MOBA games right now, and the V.E.N.O.M. series of hero skins is one of its best collections. This design features Hanabi in her Venom Nephila skin with matching colors of green and purple.
This seller actually has dozens of other t-shirts that are inspired by Mobile Legends: Bang Bang! You can check them out here.
Mobile Legends "Gusion" T-Shirt
This brilliantly colored t-shirt design features Gusion from Mobile Legends: Bang Bang and immediately stands out as interesting. It's the kind of shirt that'll catch the attention of anyone, even those who don't play the game! But if you like Gusion, it's a must-buy t-shirt.
The Best Gaming T-Shirts on GameStop
Did you know that GameStop sells more than just used video games? In past years, GameStop has started selling more collectibles and merchandise, including apparel like gaming t-shirts.
The selection is poised to grow even further over the next few years, so we're just going to highlight some of the best finds available right now!
Mario "Piranha Plant" T-Shirt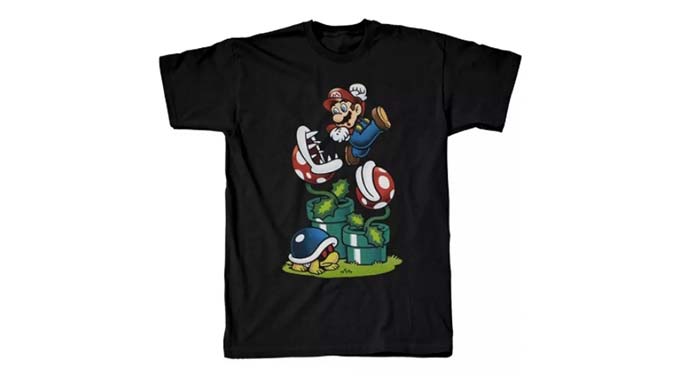 The Mario games have been the source of inspiration for thousands of graphic t-shirts throughout the years, and plenty of them have featured the ferocious Piranha Plant from the game. This particular one has a retro-inspired aesthetic that still looks great today!
Mario "Know Your Mushrooms" T-Shirt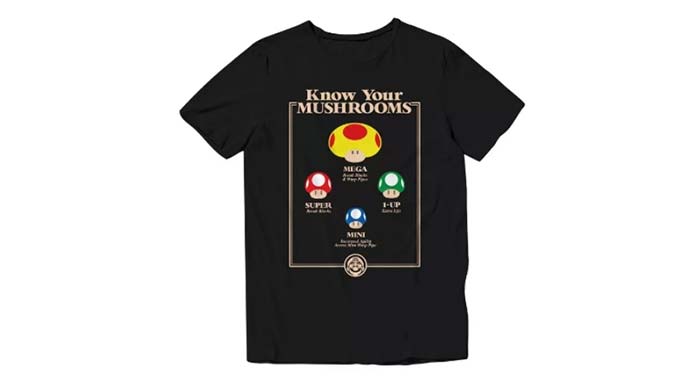 Most gamers only know the traditional Red Mushroom and Green Mushroom. This t-shirt makes it clear that there are two more types! The Blue Mushroom that shrinks and the Mega Mushroom that makes you enormous. Mechanics aside, the tidy design is sufficiently nerdy without being overly loud or distracting.
Xbox "Linear Logo" T-Shirt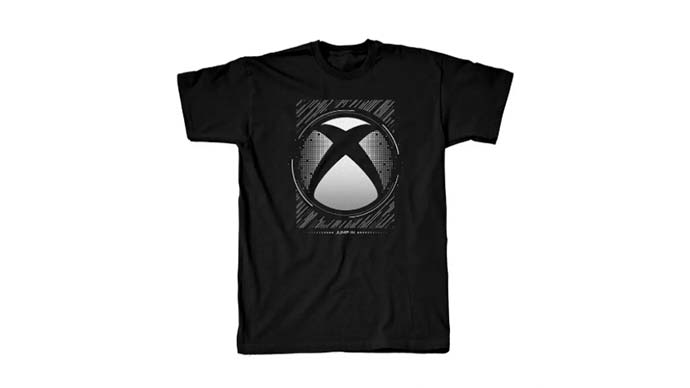 While the Xbox logo looks pretty good on its own, and while the traditional green scheme of the Xbox logo is recognizable even by non-gamers, this t-shirt makes it a little more special with its grayscale approach, subtle outline, and scribbled background. It contrasts well with the stark black of the shirt itself.
The Best Gaming T-Shirts on Ubisoft Store
Ubisoft runs its own official merchandise store, aptly called the Ubisoft Store. Here you'll find some of the best t-shirt designs for gamers, especially those who are fans of Ubisoft's series, including Assassin's Creed, Far Cry, Rainbow Six Siege, and The Division.
Far Cry 5 "Eden's Gate" T-Shirt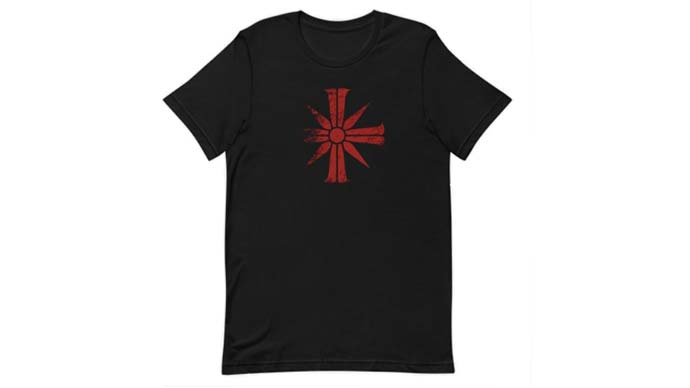 This t-shirt design is inspired by the game Far Cry 5, particularly the symbol of Eden's Gate. The fading effect applied to the symbol looks as if a flag is being burnt down, which kicks the cool factor up by several notches. It's a subdued graphic that's great for everyday wear.
Assassin's Creed "Northern Lights" T-Shirt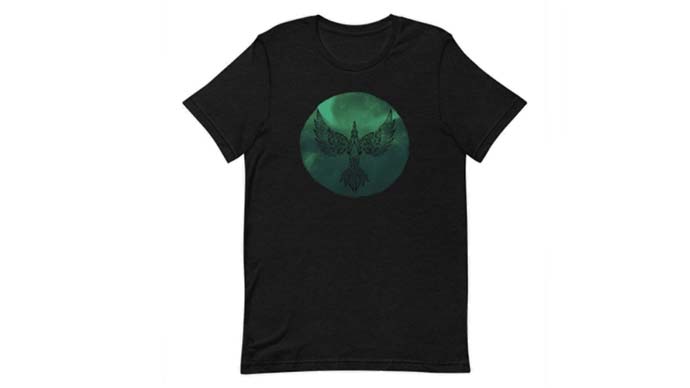 From Assassin's Creed Valhalla, this t-shirt design features the Aurora Borealis (or the Northern Lights) and the game's logo. You'll need t oplay the game to understand the significance of it, but anyone can appreciate the beautiful colors and art here.
Assassin's Creed "Spartan" T-Shirt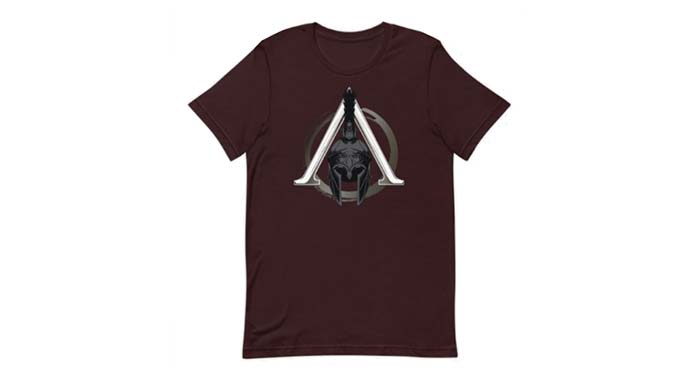 Here we have another Assassin's Creed-inspired t-shirt design, except this time it's from Assassin's Creed Odyssey. The Spartan's helmet compliments the game's logo and goes well with the overall color, resulting in a unique but easy-to-wear t-shirt.
Mythic Quest "Oubliette Studios" T-Shirt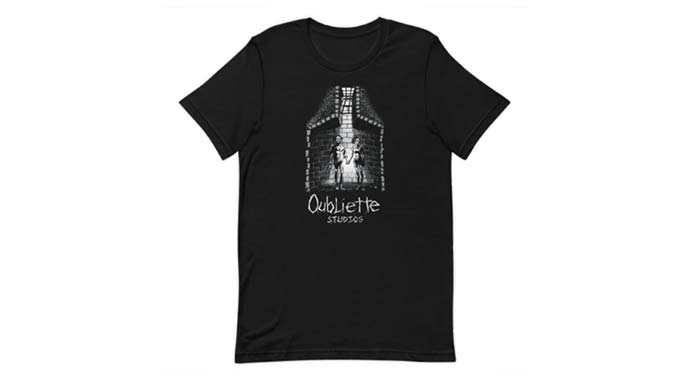 This particular t-shirt doesn't relate to any of Ubisoft's franchises, but does relate to one of the Ubisoft Store's TV series: Mythic Quest. In it, Oubliette Studios is a defunct game development studio that has former ties with Mythic Quest Studios. Whether you watch the show or not, this t-shirt design is pretty nice.
Ubisoft "Swirl Dark" T-Shirt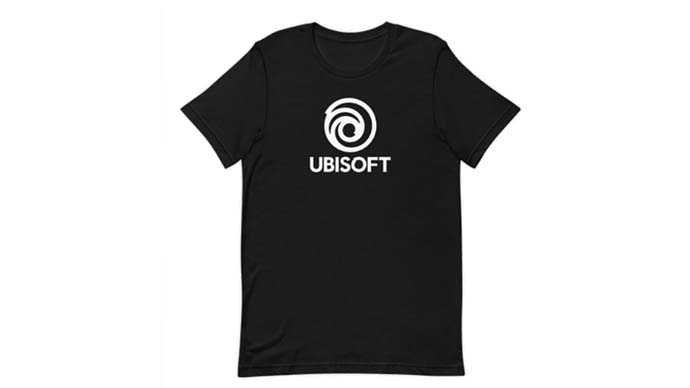 Ubisoft's logo is pretty plain compared to most game publisher logos, but it works really well on a t-shirt. The stark white of the minimalist logo plus the clean "UBISOFT" text sits well on the jet black of the shirt itself. Perfectly wearable while maintaining geeky street cred.
The Best Gaming T-Shirts on Blizzard Gear Store
Blizzard Entertainment gave us some of the best video game franchises in history—including Diablo, Starcraft, and Warcraft—as well as some of the most popular modern video games, like Overwatch.
If you're a fan of any of these, you'll find plenty of geeky t-shirts relating to these games on the Blizzard Gear Store! Here are some of our favorite t-shirt finds.
Warcraft "You Are Not Prepared" T-Shirt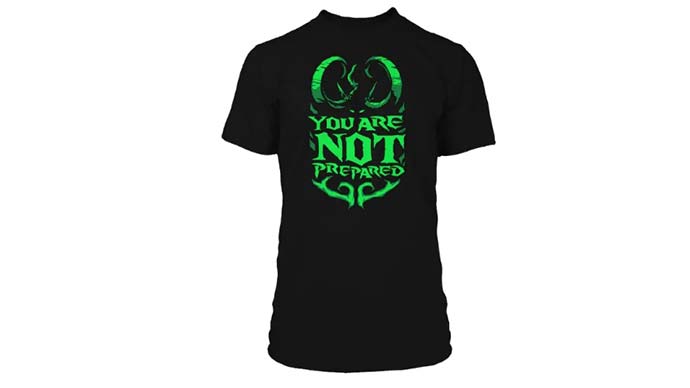 In the infamous 2006 trailer for World of Warcraft: The Burning Crusade, Illidan utters his legendary line for the first time: "You are not prepared!" The phrase has become something of a meme since then, but this awesome t-shirt design puts it back in good graces.
Warcraft "Visit Kul Tiras" T-Shirt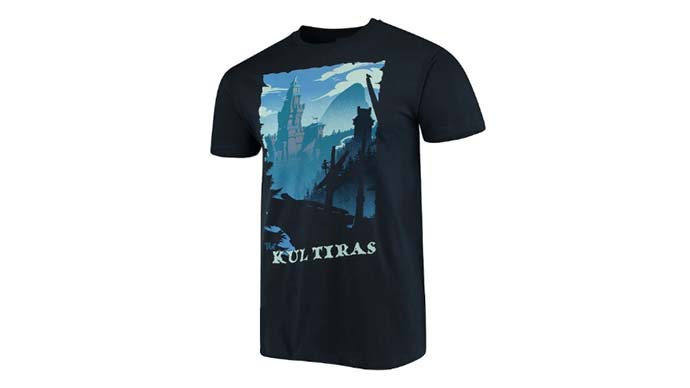 Kul Tiras (also spelled Kul'Tiras) is a chain of islands located in the Great Sea of World of Warcraft. This creative t-shirt design pokes fun at both Kul Tiras and island tourism campaigns, as if Kul Tiras were a beautifully exotic location worthy of your next vacation!
Overwatch "Sigil" T-Shirt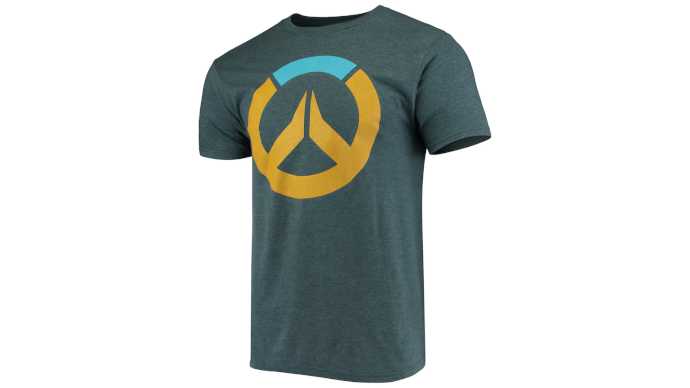 The Blizzard Gear Store actually stocks several variants of this minimalist t-shirt that sports the Overwatch sigil, but we like this one the best. The color scheme is inspired by Hanzo's colors, and the result stands out without sticking out.
Overwatch "Tracer" T-Shirt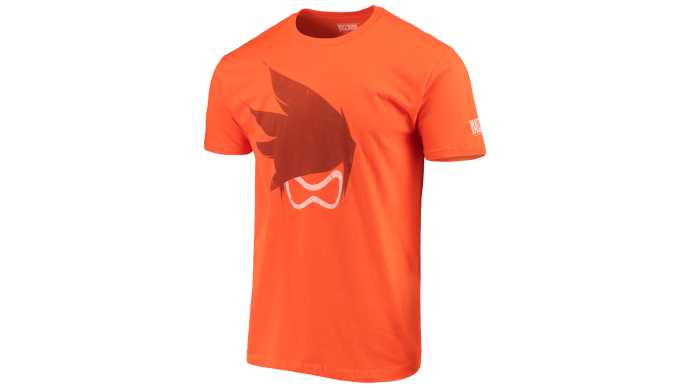 For Overwatch gamers who want to wear a t-shirt that's a bit more adventurous, this stark orange t-shirt featuring Tracer's iconic hair and goggles is a must-have for the wardrobe. It's a reserved design that balances well with the boldness of the orange.
Heroes of the Storm "Nexus Logo" T-Shirt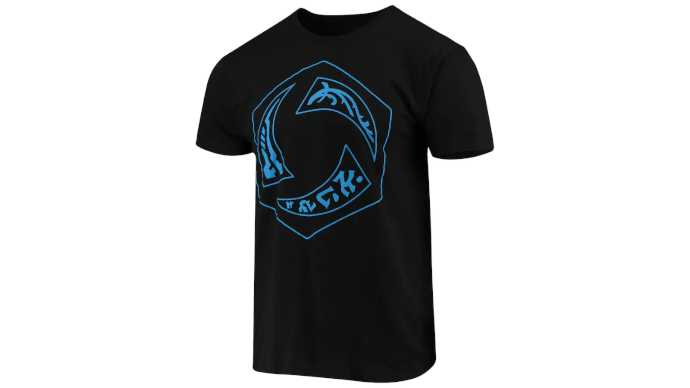 Heroes of the Storm didn't catch on as much as Blizzard wanted it to, but if you're one of the die-hard fans who still plays regularly, you'll probably want this beautifully designed t-shirt. It almost looks like a distilled d20 die, which is great if you also enjoy tabletop RPGs!