If you're in the market for your first set of noise-canceling headphones, you've picked the best time to dive in. There have never been as many high-quality options across as many price ranges as there are today.
Of course, the downside is that actually deciding on which pair of noise-canceling headphones to get can be tough. With so many brands and models, your head might be spinning.
In my eyes, there are four main brands worth your attention. There are some solid options beyond these four main brands, but there are also plenty that just aren't worth your time or money. For my own sanity, I don't really look beyond these four main brands.
Here are my recommended brands for noise-canceling headphones and earbuds, along with my favorite models under each brand.
Best Overall Noise-Cancelation: Bose
While Audiophiles might scoff at the thought, Bose is still one of the best consumer audio brands out there. They're the only premium audio-centric brand in this article, and they've built up a strong reputation over the many decades they've been in business.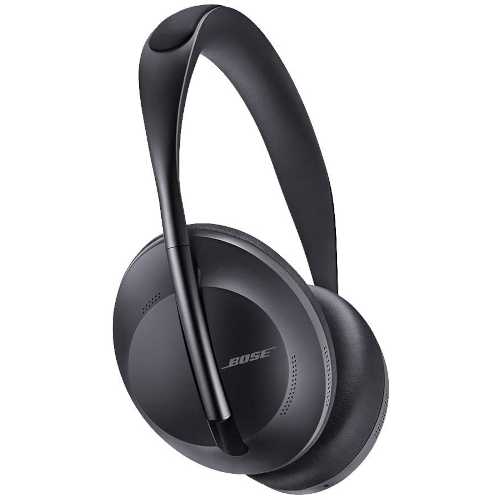 The Bose 700 is one of the best noise-canceling headphones for everyday use. On top of the signature Bose audio quality, it has 11 settings (from full noise-cancelation to full transparency) so you can choose the amount of isolation you want.
It also has a top-of-the-line built-in microphone that can pick up your voice and isolate it from background noise in almost any situation. And with the Bose USB Link Bluetooth adapter, you can connect to any device—even if it doesn't support Bluetooth.
The Bose QuietComfort 35 II is the more affordable sibling of the Bose 700. Despite costing almost $100 less, it offers comparable performance as long as you can put up with some drawbacks.
Most notably, the QuietComfort 35 II is bulkier in design, making it less portable than the 700 and harder to stow away in a bag. It's a tad lighter than the 700, though, and arguably more comfortable.
The QuietComfort 35 II also has fewer noise-cancelation levels, and doesn't block out as much sound at max settings. But that doesn't mean it's bad. In fact, it's still one of the best active noise-cancelation headphones on the market.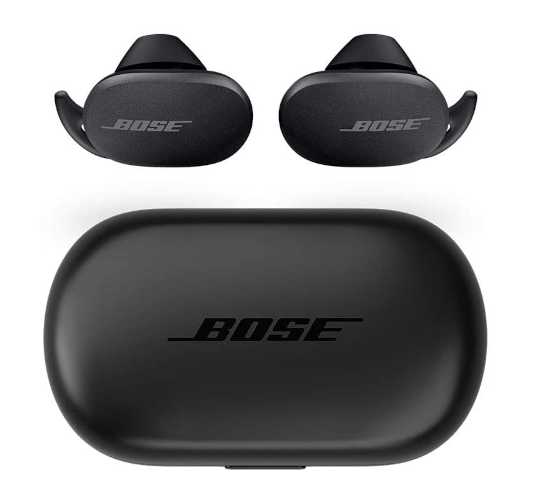 The Bose QuietComfort Earbuds bring the goodness of Bose active noise-cancelation technology into your ears. They're a smidge more expensive than the QuietComfort 35 II, but that premium is worth it when you realize how well it performs.
Not only do they sound great, but they're lightweight and comfortable for long sessions. Use tap gestures to control how much noise-cancelation you want (there are 3 levels), and triple the 6-hour battery life with the charging case.
While these have a built-in microphone for taking calls, the microphone is only passable. It'll suppress background noise, but your voice won't sound too great. But this is more of a convenience feature than anything—just don't expect to use them as an everyday mic.
Best Value Noise-Cancelation: Sony
Sony is massive with products across hundreds of categories. While companies like this rarely put out best-in-class products, Sony has knocked it out of the park with their noise-canceling headphones, striking a solid balance between price and quality.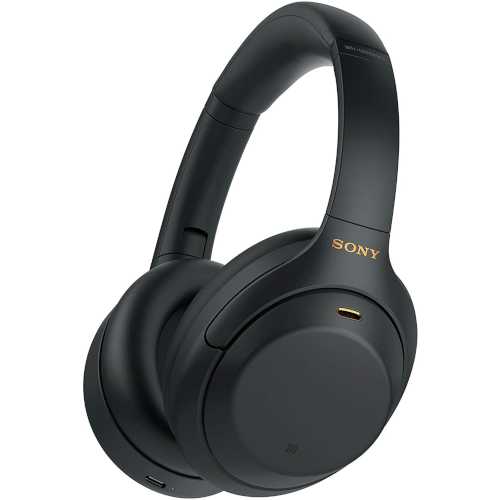 The Sony WH-1000XM4 is one of the best value noise-canceling headphones in its price range, and a solid contender next to the Bose 700. The noise-cancelation is slightly better and the battery life is on par, providing about 20 hours of playback per charge.
On the other hand, the sound quality isn't as good and the touch controls do glitch or fail to register at times. If noise-cancelation is your top need, these are solid options. However, you do sacrifice day-to-day experience to get that boost in noise-cancelation.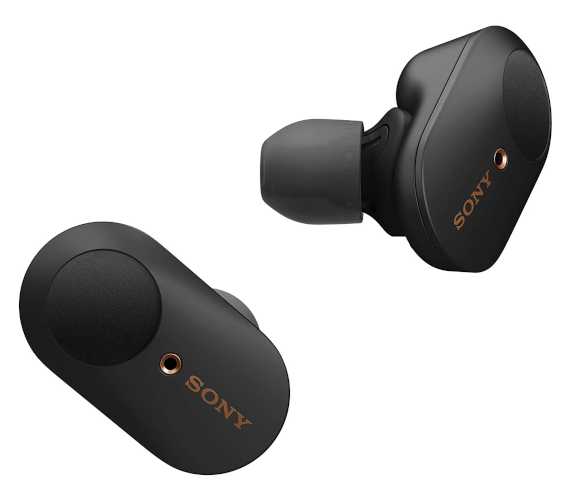 The Sony WF-1000XM3 is what you might want to get if you're eyeing the Bose QuietComfort Earbuds but can't stomach the price. These are older and almost half the price, with satisfactory performance.
In fact, the Sony WF-1000XM3 last a total of 24 hours while the Bose QuietComfort Earbuds last 30 hours (when factoring in their respective charging cases and full noise-cancelation). And comfort-wise, they're just as comfortable as Bose's offering.
Of course, at this price, don't expect the noise-cancelation to be as effective. They're good, just not great. But given how much money you stand to save, it might be a worthwhile trade-off.
Best Budget Noise-Cancelation: EarFun
EarFun is a relative newcomer to the landscape, but they've already impressed us with their true wireless noise-canceling earbuds. These are as close as you'll get to premium-quality noise-canceling headphones while spending under $100.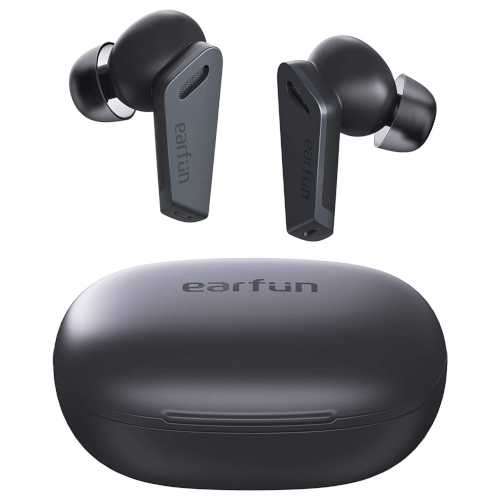 Between EarFun's two noise-canceling earbuds, the EarFun Air Pro is the one you'll want to get if noise-cancelation efficacy is the most important factor in your decision.
You won't find a better set of noise-canceling true wireless earbuds for under $100. Seriously, you'd have to spend twice as much for the aforementioned Sony WF-1000XM3 to get something this good.
The EarFun Air Pro are comfortable, last 32 hours with the charging case, have an IPX5 water-resistance rating, and a built-in microphone for taking calls (although the voice quality isn't so great).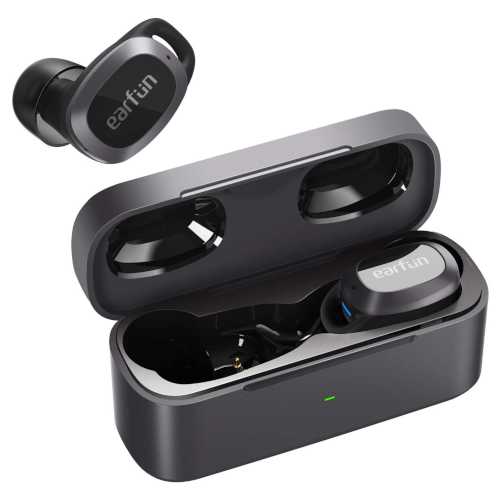 If you want to spend even less than the EarFun Air Pro, you can opt for the EarFun Free Pro. The price difference isn't actually all that big overall, but I know every dollar counts when you're on a tight budget.
The noise-cancelation on these isn't as good as the EarFun Air Pro, but it's good enough to keep you feeling isolated when working at a cafe, commuting on a train, or even just working at home. The battery life is the same as the EarFun Air Pro: 32 hours with charging case.
One thing in the EarFun Free Pro that isn't in the EarFun Air Pro is Low Latency Mode, which reduces audio delay when watching videos and playing video games. It's a crucial feature if you intend to do either of those things while wearing noise-canceling earbuds.
Best Premium Noise-Cancelation: Apple
For a truly high-end noise-canceling experience, you can't do better than Apple. They offer noise-canceling headphones and earbuds that are slick, stylish, and extremely effective—but you'll need to pay the Apple tax and spend quite a bit more than you might otherwise.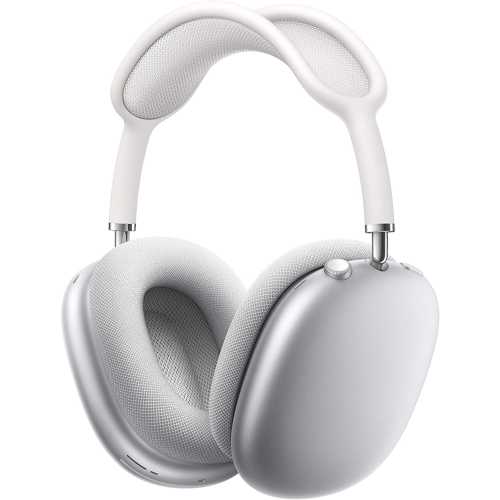 Apple is known for their premium markup on products, and the Apple Airpods Max is no exception. But at least in this case, that price markup may be justifiable—these cans are really good.
Not only is the sound quality excellent, but the noise-cancelation is truly best-in-class. If you need better noise-cancelation than what's offered by either Bose or Sony, these are the headphones for you.
And these are some of the most comfortable noise-canceling headphones you'll ever wear, complete with knit-mesh canopy and memory foam ear pads.