Nothing's worse than struggling to fit your textbooks, laptops, and game consoles into a knapsack meant for elementary students. It's time to throw out that raggedy old backpack that you've been carrying around for years—you need a backpack that's spacious, sturdy, and stylish.
Instead of suffering, upgrade your bag with one of these nerdy backpacks for high school and college students.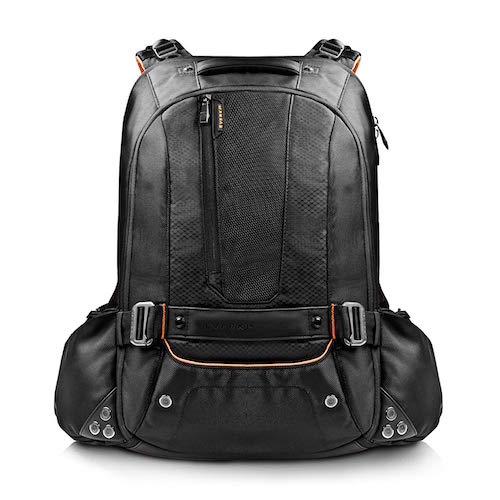 The Everki Beacon Laptop Backpack is large enough to store an 18-inch laptop, along with a gaming console. You don't need to limit yourself to small consoles either—feel free to pack in your Xbox One and PS4. If that's not enough, you'll also have some room left over for some notebooks and any accessories you need.
Worried about the safety of your electronics? The bag comes padded to protect your laptop and consoles. You don't have to worry about the rain either, as it's completely waterproof. This bag is designed for comfort even when it's bogged down with heavy items.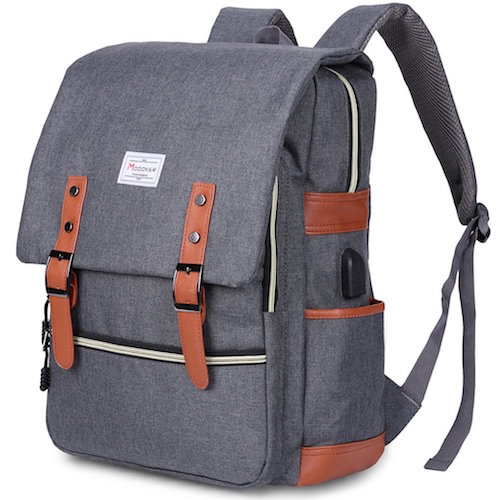 This backpack is practical, yet stylish. It has six compartments to stow away books, binders, notebooks, and pencils. You can also take advantage of the laptop compartment which fits up to 15.6 inches.
Modoker's Vintage Backpack has a built-in charging port, but keep in mind that you'll have to buy the actual power bank separately. Despite that, this backpack still offers plenty of comfort and waterproof protection.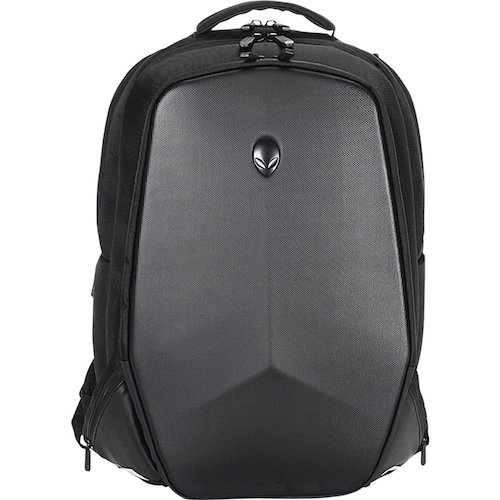 Alienware is best known for its high-performance PCs and laptops. If you frequently haul your gaming laptop to school, you need ultimate protection—that's why Alienware built its own sturdy backpack. Not only can you stow up to an 18-inch laptop, but it also leaves room for any other books and accessories.
You'll notice that the Alienware Vindicator Backpack has a high-density nylon layer that serves as armor for the bag's contents. The padding on the inside reinforces the protection even more.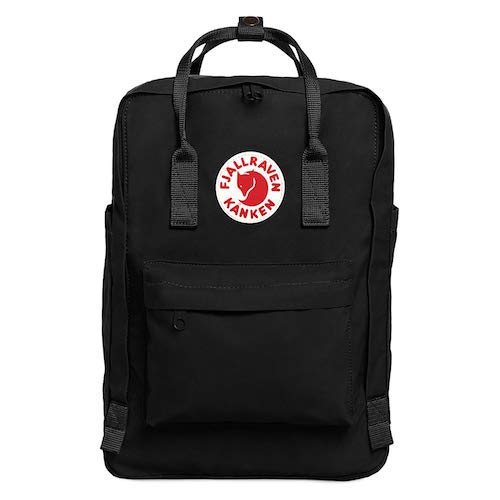 If you go to any high school or college campus, you'll likely see a student sporting a Fjallraven Kanken backpack. This classic backpack features a dedicated pocket for a 15-inch laptop, a main compartment, and three other pockets. This makes it practical enough to bring to all of your classes.
The bag is incredibly compact and durable. It's designed to feel weightless and comfortable on your back, so you won't have to worry about any aching shoulders after a long day at school. Many reviewers recommend it as a must-have product for flying as well.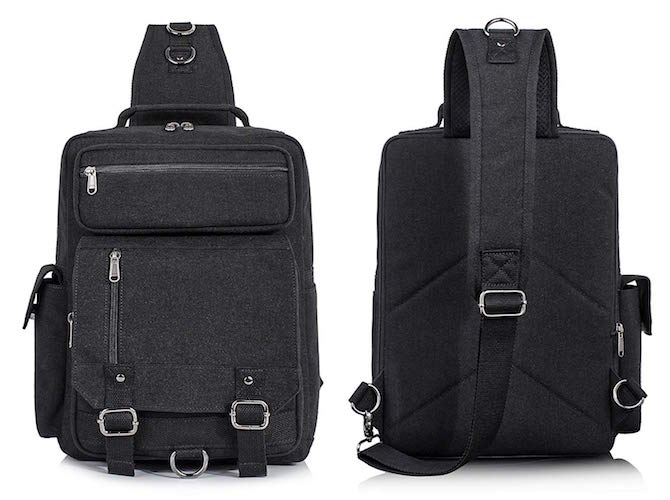 If you like to one-strap your backpack, you should just get a messenger bag. The Leaper Messenger Bag comes outfitted with one strap that slings over one shoulder and down your back. You can also opt to carry the bag like a suitcase with the convenient side handle.
The bag comes with several pockets and enough space for a laptop on the smaller side (13 inches). It's also not completely waterproof, as the item description lists it as "water-repellent." Although this backpack does has some downsides, it's still a reliable option if you're on a budget.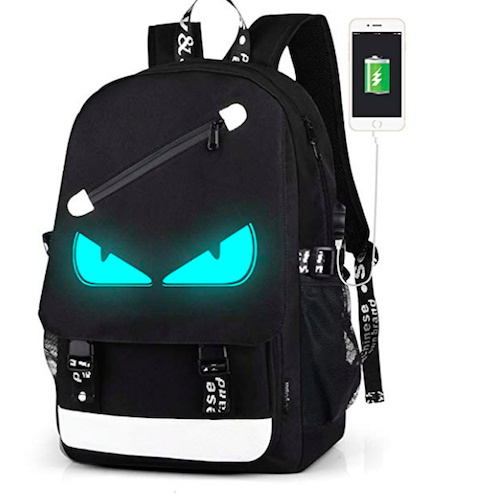 Who doesn't want a backpack that glows? Sure, it might seem childish, but it doesn't change the fact that this backpack is just plain cool. The design on the front of this bag absorbs sunlight for about 15 minutes, and will then glow in the dark for four to six hours. This makes it perfect for walking around campus after evening classes.
Awesomeness aside, the bag has a fairly large capacity that's big enough for a 15.6-inch laptop. It also comes with a charging station (without the battery pack) so you can easily charge your phone on-the-go.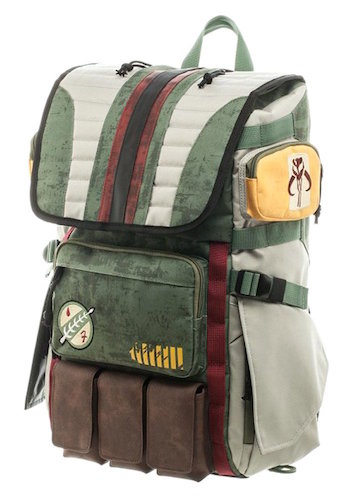 Perhaps you want a Star Wars-themed bag that doesn't make you look like a preschooler. In that case, check out this Boba Fett Laptop Backpack. It doesn't scream "Star Wars" but it's still prominent enough for the avid Star Wars fan to recognize.
Just because this backpack looks awesome doesn't mean it lacks storage space. It can fit a medium-sized laptop, as well as any notebooks and smaller items you might need. The abundance of pockets definitely comes in handy you when don't want to dig through a bottomless pit just to find one pencil.
Back to School in Style
If you've been contemplating buying a new backpack, just do it. Don't wait until the bag tears and one of the straps rip off. The moment you notice your current backpack deteriorating is the moment you should buy a new bag.
You don't have to use the above backpacks just for school. You can also use them on camping trips, along with these useful geeky camping gadgets.