Stationery has made a huge comeback in recent years. Instead of regular ballpoint pens and sheets of white paper, some nerdy office workers have opted for something a bit more exciting.
Let's face it—you just can't find visually-appealing stationery supplies in your typical office store. Ready to spice up your desk? These cute and reliable stationery supplies will make working or studying a little more fun.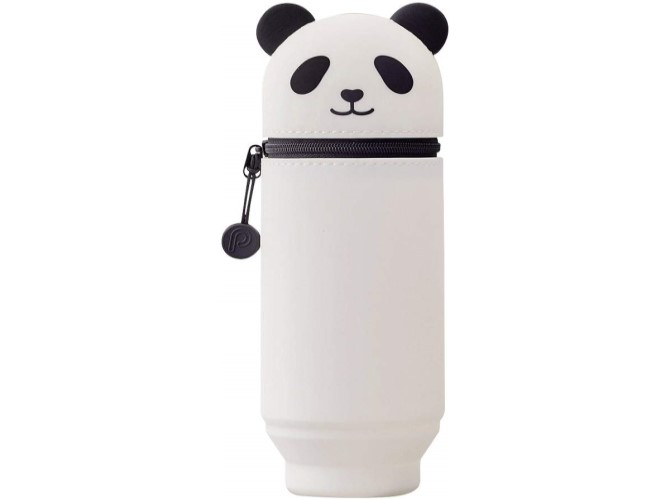 It's common to see a coffee mug or just a plain, mesh cup used as a pen holder on someone's desk. However, simply changing up that pen holder can add some character to your office.
The PuniLabo Panda Stand-Up Pen Case does just that—it offers the convenience of both a pen stand and a pen case in the shape of an adorable panda.
Unzip the panda's head to reveal the pens inside. To transform this case into a stand, push down on the bottom to create a flat base that you can prop on your desk.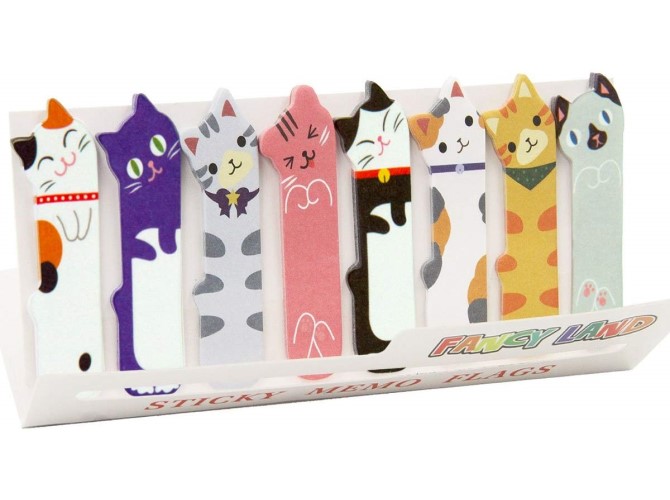 Tired of using boring sticky notes to make reminders on important pages? Not only do these Cute Cat Page Flags look adorable, but they also serve a purpose.
The set comes with eight cats with all different colors and patterns. Sticking them on a lengthy, boring document will make taking notes a bit more entertaining.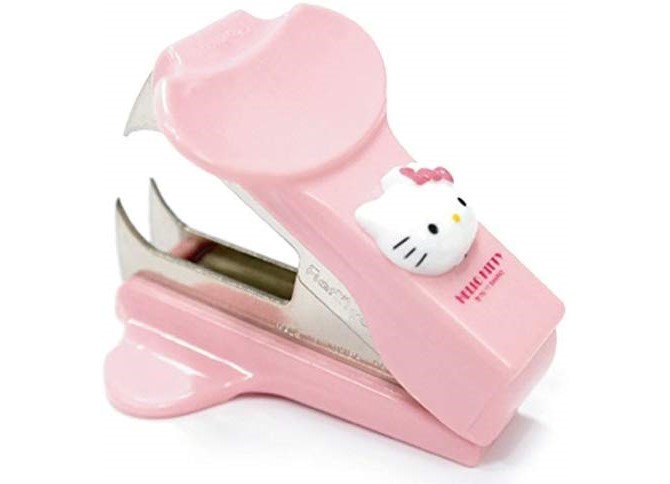 You might not think that something as small as a staple remover on your desk is worth changing, but all the boring supplies on your desk can quickly start to add up. Swap out your plain staple remover for an official Hello Kitty staple remover instead!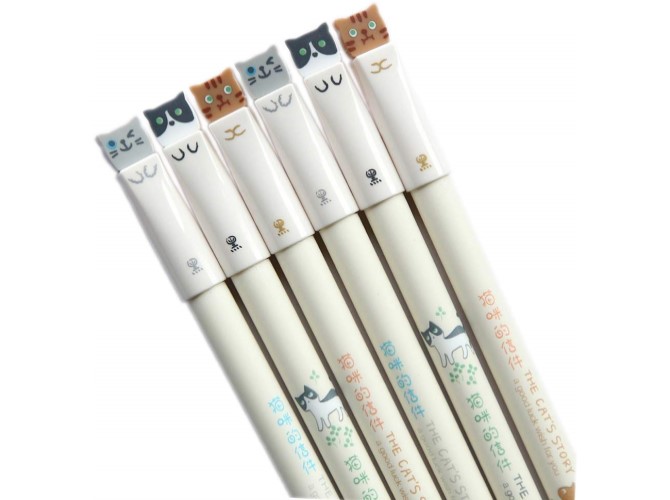 You might think that a set of cat-themed pens would prioritize its looks over function, but that's not true in this case. These pens are still a breeze to write with.
You'll get six pens in the set, each with a cat head as a topper and a cat design down the rest of the pen. It comes with black ink perfect for taking notes and filling out forms.
Plus, you won't have to throw out the pens once they run out of ink—they're completely refillable!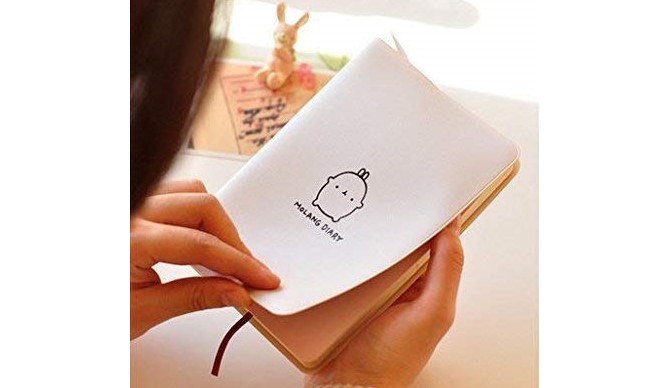 For a small, affordable, and cute yearly planner, check out this Molang Rabbit Pocket Planner.
Despite its small size of about 5 x 7 inches, it still has 200 pages that give you plenty of room to plan out your days. This planner also isn't restricted to a specific year—you can just fill the date in.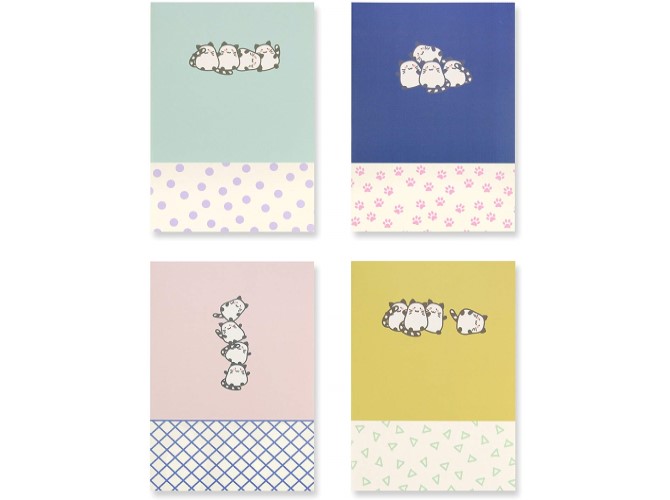 In case you need a notebook, we've got you covered. Each of these Miliko cat notebooks come with 80 acid-free ivory pages. The notebooks are designed to prevent bleedthrough and ghosting, allowing for much neater notes.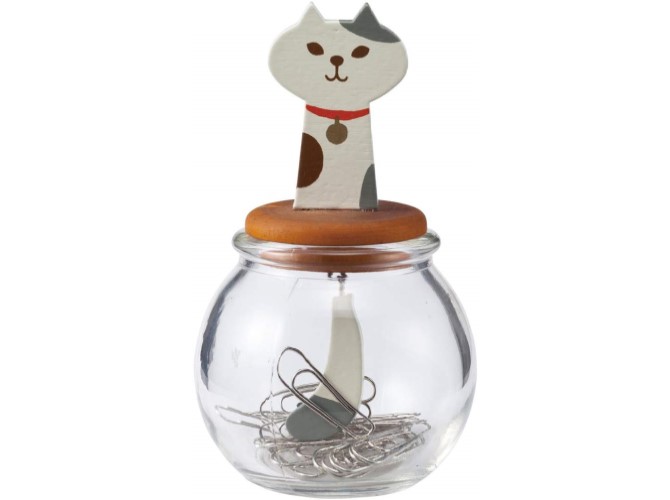 Don't leave your paperclips scattered around your desk drawer. Instead, you should organize them inside of a container.
This adorable Cat Tail Paperclip Bottle contains a magnet on the cat's tail that catches your paperclips. When you want to use one, lift the cat's head and remove the paperclip from the tail.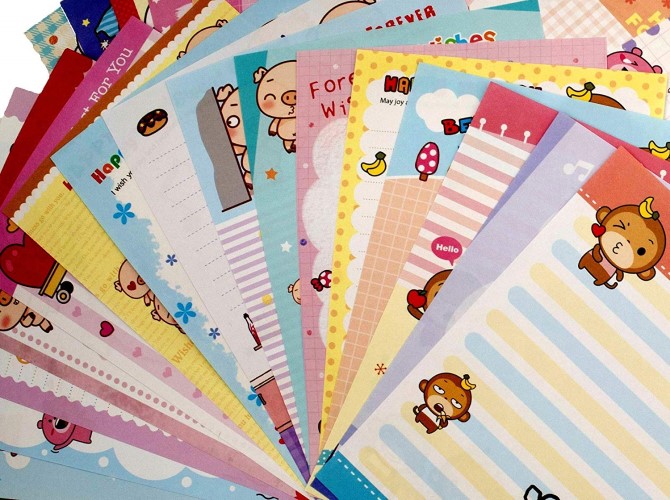 You don't always have to write letters on boring pieces of lined paper. To spice things up a little, try using decorative stationery.
The Kawaii Writing Paper gives you 30 sheets of paper with super cute and colorful designs. It'll definitely put a smile on your recipient's face!
Now that you have a cat-themed paperclip holder, you need some cat-shaped paperclips to go with it.
One clip can hold up to 20 sheets, making these clips come in handy when you're organizing files at work. Using these multi-colored cat clips will definitely help brighten your day.
Personalize Your Office Desk Some More
Whether you work in a cubicle or at a home office, you should have a desk that you actually want to sit at for hours. Adding some cute stationery supplies to your desk can do just that.
If you want to trick out your desk even more, check out these...