Whistleblowers, journalists, presidential campaigns, and court proceedings—political dramas love digging into the nittiest and grittiest aspects of politics and keeping us on the edges of our seats.
The political movie genre has a lot to offer, whether it's the microcosmic metaphor of high school hierarchy in Mean Girls (2004) to the leaking of confidential information to the press by British Intelligence in Official Secrets (2019).
Here are our picks for the best political drama movies that exemplify the different ways this genre can compellingly mix politics with intriguing plots and fascinating characters.
20. Suffragette (2015)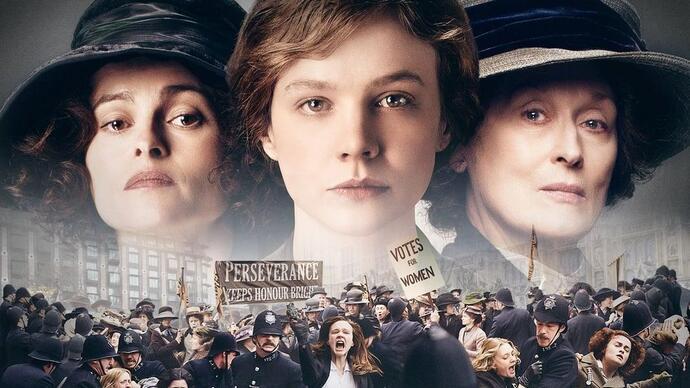 The story of the suffragette women is undoubtedly the most important feminist event in UK history. In 1928, (white) women were finally granted the right to vote, giving them as much say in local politics as men.
Well... almost. It didn't come without a fight, and director Sarah Gavron shows us the grueling, violent, and deadly run up to female suffrage in Suffragette, starring Carey Mulligan, Helena Bonham Carter, Brendan Gleeson, Anne-Marie Duff, Ben Whishaw, and Meryl Streep.
19. Vice (2018)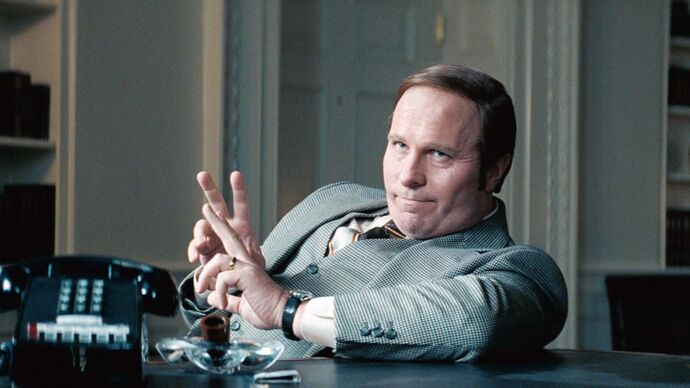 No other actor is as prepared to change their appearance as much as Christian Bale is, who's basically the chameleon of A-list actors.
He slims down and fattens up at the drop of a hat, and in 2018, he turned himself into the heavyset, former Vice President Dick Cheney for Vice—by indulging in pie after pie.
Bale's portrayal of the widely-loathed war-loving politician was hailed as the saving grace of Adam McKay's somewhat scatterbrained biopic (that tries to be a satire), alongside Amy Adams as Mrs. Cheney.
18. Bridge of Spies (2015)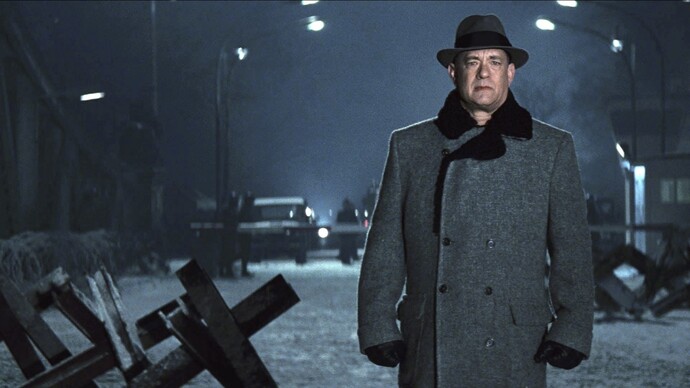 The director/actor duo of Steven Spielberg and Tom Hanks never fails to capture the feeling of spirit, courage, and adventure in a film.
In Bridge of Spies, it's bravery and kindness that Spielberg inspires, motivating us to rise above any obstacle and remain a "standing man," just like Hanks as James B. Donovan.
Spielberg even manages to make this Cold War thriller emit a little warmth from its true story of a lawyer negotiating the release of a US Air Force pilot in exchange for a KGB spy.
17. The Trial of the Chicago 7 (2020)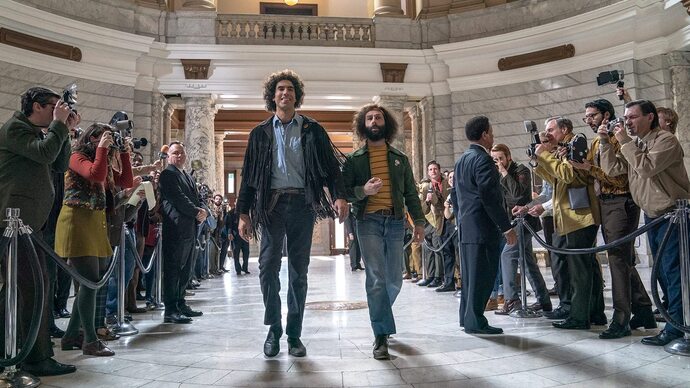 A whole string of movies have been made about the Vietnam War, in which numerous young men were sent to fight on foreign soil while students and hippies protested back home.
Aaron Sorkin's The Trial of the Chicago 7 is one such film, a historical drama that takes us away from the frontlines and into the courthouse for one of the most unprecedented cases ever recorded.
Eight anti-war protestors were arrested for conspiracy, and the government barely even tried to cover their tampering with the jury to keep them quiet in their chains.
16. Frost/Nixon (2008)
Based on Peter Morgan's 2006 play, Frost/Nixon has a self-explanatory title that basically gives away what it's about: the Richard Nixon interviews by British journalist Robert Frost in 1977.
Richard Nixon was put under scrutiny across four radio and television programs, in which he tries to exonerate himself from everything he was part of, from the Vietnam War to Watergate.
Frank Langella and Michael Sheen star as the word-dueling men from similar backgrounds, knowing that these interviews could make or break both their careers.
15. Malcolm X (1992)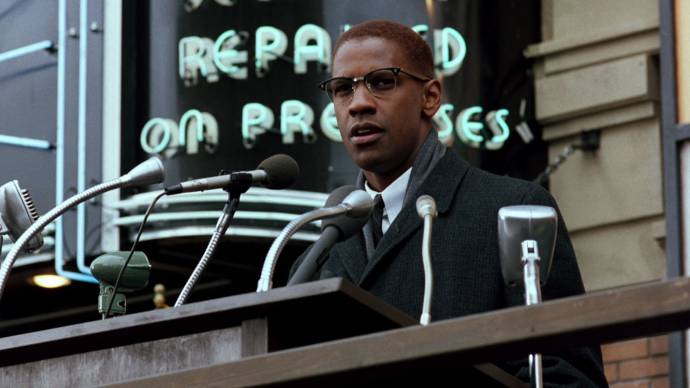 Malcolm X is one of the most prominent political figures in black American history, who helped to propel the Civil Rights Movement alongside notable spokespeople like Martin Luther King, Jr.
The voice of Islam in 1960s America, Malcolm X advocated for black power, pride, and self-defense, which Denzel Washington embodied in Spike Lee's epic on-screen biography Malcolm X.
Spike Lee—and many others—believed that Denzel Washington was "robbed" of his Oscar win for the role, but nonetheless Malcolm X was still a successful retelling of a legend worthy of it.
14. State of Play (2009)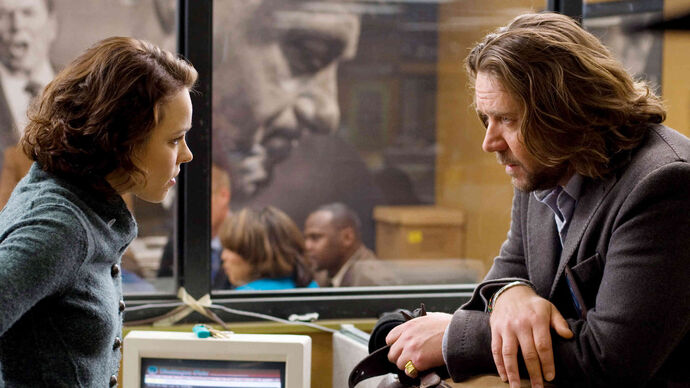 State of Play (as in the 2003 British TV series) was Paul Abbott's first attempt at writing a political thriller, and he has since admitted to making most of it up as he went!
He did a pretty good job of it, though, as Hollywood eventually got their hands on it for a cinematic reboot six years later.
Starring Russell Crowe, Ben Affleck, Rachel McAdams, Helen Mirren, and Jason Bateman, Kevin Macdonald's State of Play follows the investigations of a dead Congressman's mistress via journalists and police.
13. The Ides of March (2011)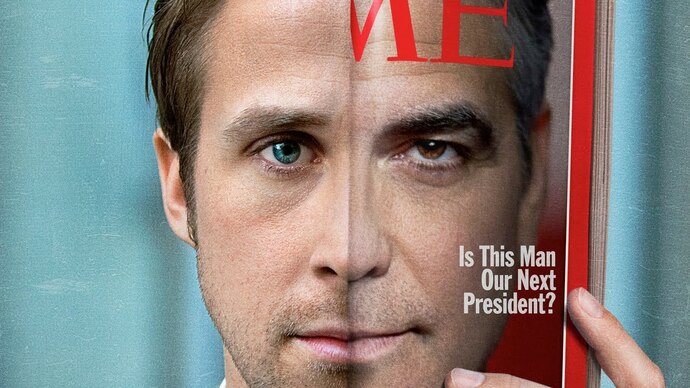 Beau Willimon's debut 2008 play Farragut North formed the basis of The Ides of March, directed by and starring George Clooney.
In it, George Clooney plays the Governor of Pennsylvania and presidential candidate Mike Morris, who hires Stephen Meyers (Ryan Gosling) as his junior manager. Bad move!
Stephen ends up (accidently) roping Mike into a seedy deal that could blow his chances at election.
It might sound a little boring on paper, but The Ides of March was considered a top-ten film of 2011 and was nominated for an Oscar!
12. The Candidate (1972)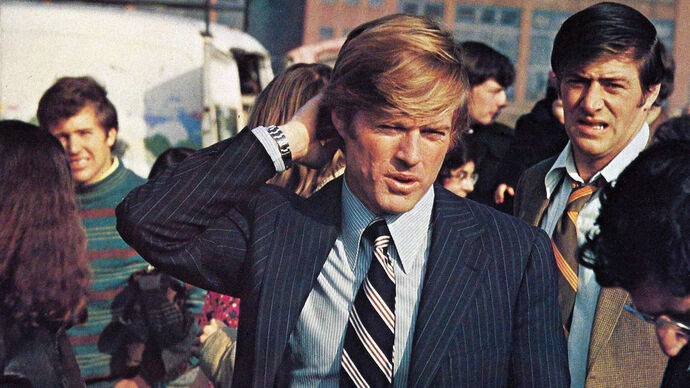 Jeremy Larner was the principal speechwriter for Eugene McCarthy's presidential campaign in 1968, which gave him tons of experience to draw from when penning The Candidate.
Larner wrote an early, documentary-style script in 1971, which Michael Ritchie directed into a taut, Oscar-winning movie.
But don't let the synopsis ("man campaigns for President") fool you! The Candidate is actually smart, cynical, and funny. Just try not to find Robert Redford's Kennedy-esque performance insulting.
11. Lincoln (2012)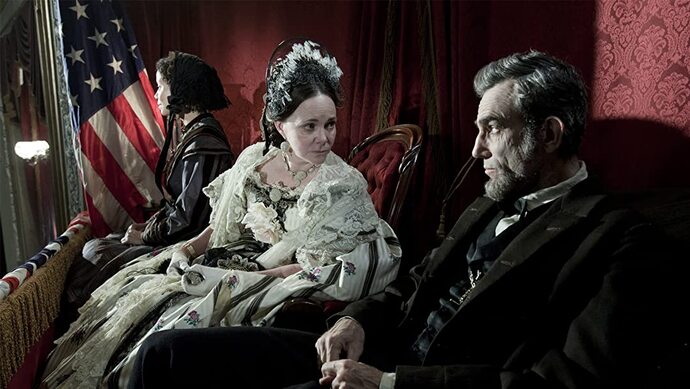 "Honest Abe," "The Ancient One," "Great Emancipator"—these were all nicknames for the 16th President of the United States.
In Lincoln, Steven Spielberg focuses on the final four months of his Presidency, up to when Lincoln was assassinated in April 1865.
There's no one more fit to play the elderly, soft-spoken, wise Abraham Lincoln than Daniel Day-Lewis, who delivered a humble and compelling performance. A ton of other famous faces also stud Spielberg's biopic that gives history a glossy sheen of hope.
10. JFK (1991)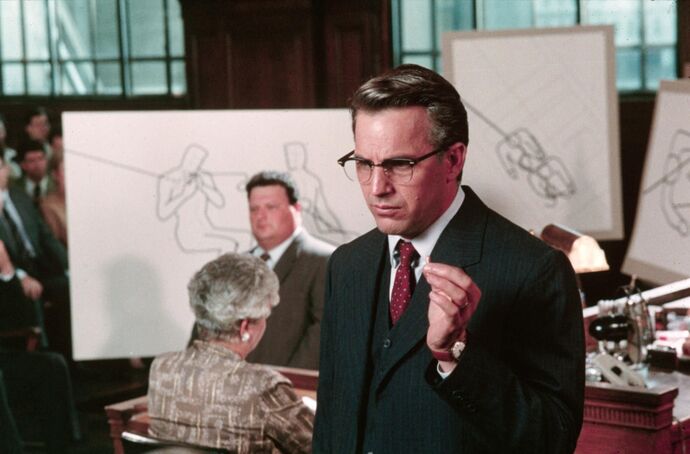 The circumstances of John F. Kennedy's assassination continue to inspire all kinds of debates and conspiracy theories. Who was that guy on the grassy knoll? What about the magic bullet?
Jim Garrison (Kevin Costner) is here to inspect as he interviews witnesses and probes various theories throughout the 1960s.
Oliver Stone's political epic JFK: The Story That Won't Go Away is based on a real investigation, which was taken to court in 1969.
9. All the President's Men (1976)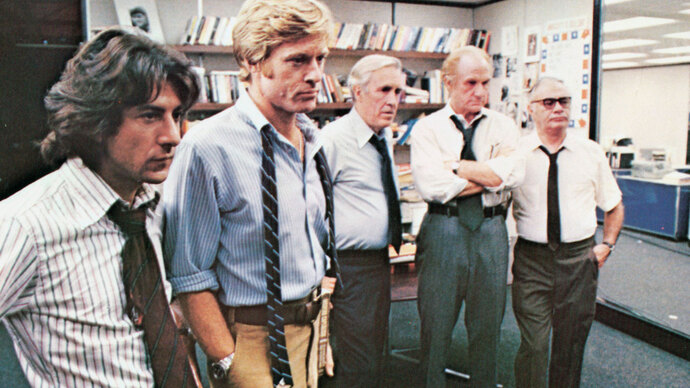 When the Watergate scandal broke, Carl Bernstein and Bob Woodward were there to cover it. In fact, they were the only ones to cover it, working on behalf of The Washington Post in 1972.
Played by Dustin Hoffman and Robert Redford, the two reporters rely on the anonymous government source "Deep Throat" to access secret information and bring President Nixon's actions to public light.
Like most of my picks on this list, Alan J. Pakula's All the President's Men is based on true events.
8. The Report (2019)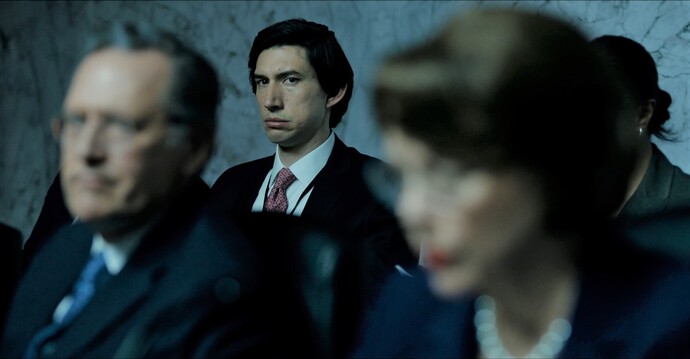 The fact that this movie is stylized as The Torture Report tells you most of what you need to know. (If you didn't already know, the CIA is known to use torture methods to question suspected terrorists.)
The Report centers specifically on interrogations following the September 11 attacks, which were detailed in a 6,700-page report by the United States Senate Select Committee on Intelligence (SSCI).
Most of this work was done by Daniel Jones, played by Adam Driver. Written and directed by Scott Z. Burns, The Report was likened to All the President's Men by critics.
7. Argo (2012)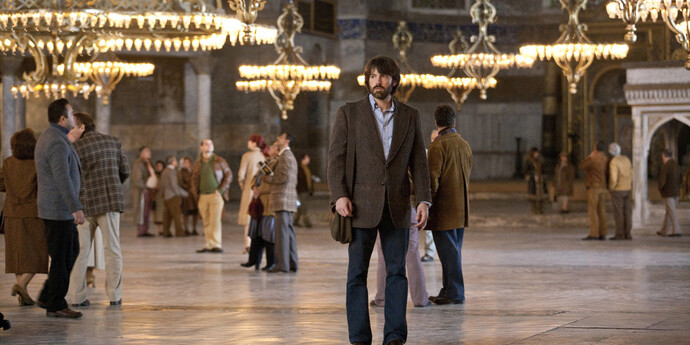 Following the Iranian Revolution in 1979, Islamic students took over the American Embassy and held everyone hostage in Tehran, save for a handful of people who escaped and needed evacuation.
The "Canadian Caper" plan involved turning six Americans into a pretend Canadian film crew, who went in under the pretense of a production company scouting for their fake sci-fi film titled "Argo."
Wired published an article about the events in 2007, which Ben Affleck used to create the award-winning historical drama Argo.
6. The Manchurian Candidate (1962)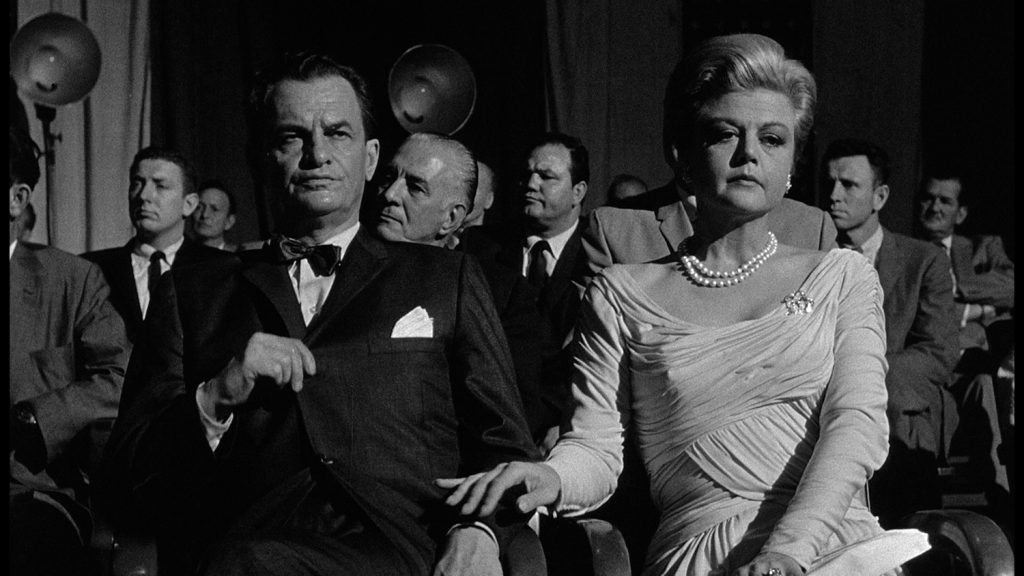 The Manchurian Candidate was first adapted from Richard Condon's novel in 1962 by John Frankenheimer, and again in 2004 by Jonathan Demme.
I'm picking John Frankenheimer's original black-and-white version for this list, starring Frank Sinatra, Laurence Harvey, and Angela Lansbury. (The 2004 version starring Denzel Washington and Liev Schreiber is okay but far from the original's greatness.)
The neo-noir psychological thriller praises Staff Sergeant Raymond Shaw for his bravery in the Korean War, but buried beneath all of that glory is the fact that he actually killed two other soldiers.
5. Hunger (2008)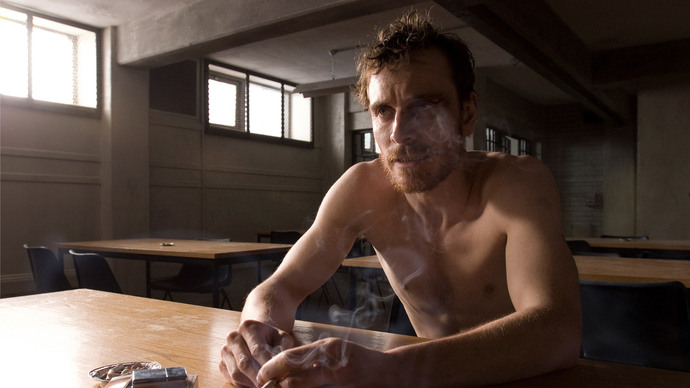 Hunger is one of those films that's hard to watch entirely. When Michael Fassbender is peeled from his bed as a sore-covered skeleton, it's difficult to comprehend that this could really happen in real life.
But, tragically, it did. Back in 1981, Bobby Sands led the IRA hunger strike while serving time in prison as a "non-conforming prisoner."
We don't really see many other people in the movie, aside from Liam Cunningham as a priest in the impressive 28-minute long take.
4. Dr. Strangelove (1964)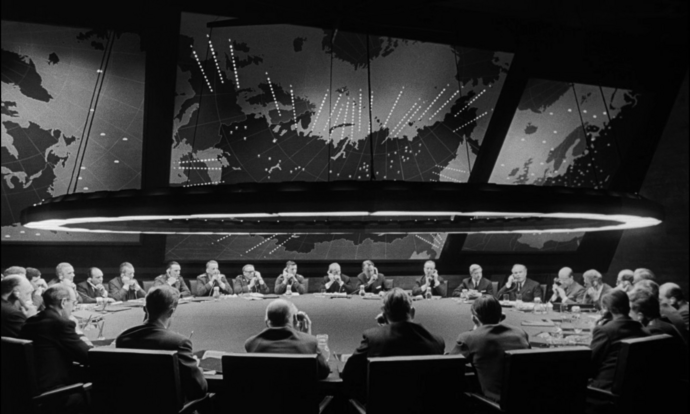 Dr. Strangelove is a former Nazi and war expert with alien hand syndrome, a condition where he has no control over one of his hands—not ideal given that he's at an Air Force base with nuclear bombs.
Stanley Kubrick's dark satire mocks the Cold War fears found in Peter George's 1958 novel Red Alert, on which the film is loosely based.
Dr. Strangelove or: How I Learned to Stop Worrying and Love the Bomb is considered by many to be the greatest comedy ever made, full of unhinged generals and Peter Sellers taking on various roles.
3. Mr. Smith Goes to Washington (1939)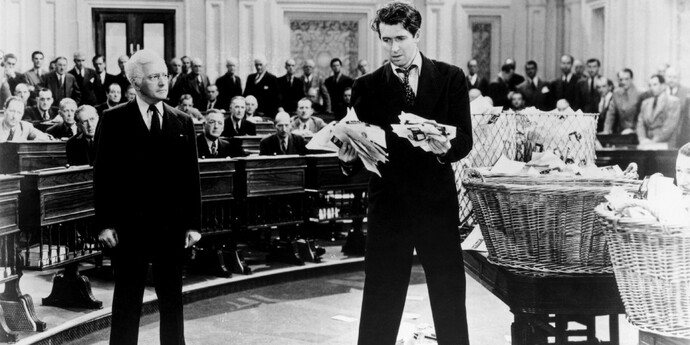 Jimmy Stewart was America's sweetheart, always giving us a pep talk at the end of heartwarming family flicks.
Although he was cast in a few anti-heroic roles here and there, Stewart was usually the do-gooder everyman who fought against the greedy elite, the most prominent example being Mr. Potter in It's a Wonderful Life.
In Mr. Smith Goes to Washington, he goes up against Washington itself. Directed by Frank Capra, the film was condemned by the US government for being "anti-American," which lended even more weight to its depiction of government corruption.
2. Judas and the Black Messiah (2021)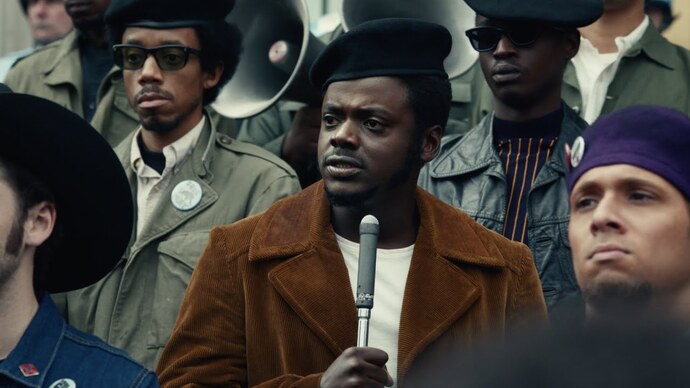 Judas and the Black Messiah is a story of betrayal amidst the Black Panther Party during the Civil Rights Movement.
Fred Hampton—the chairman of the Panthers in Illinois—formed gang alliances while feeding poor children, which stirred up all kinds of noise that the FBI just didn't like.
In response, the FBI offered petty criminal William O'Neal a get-out-of-jail-free card for being an informant.
The stunning tale of Judas and the Black Messiah earned Oscar nominations for both Daniel Kaluuya and LaKeith Stanfield in the same category (Best Supporting Actor), which Kaluuya ultimately won.
1. Citizen Kane (1941)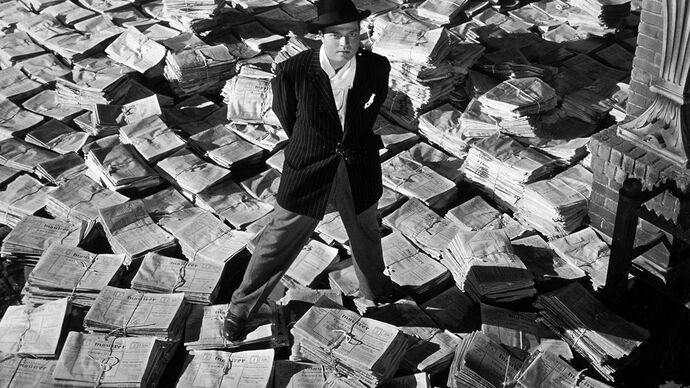 Considering Citizen Kane was Orson Welles's first feature-length film, you might say he did fairly well. After all, Sight and Sound consistently ranked it the greatest movie ever made for 50 consecutive years!
The dialogue, the cinematography, the blocking, the narrative, the pacing, the characters... everything comes together in Welles's black-and-white masterpiece to pitch-perfect results.
But wait! Isn't Citizen Kane about a newspaper tycoon? It sure is, but if you look deeper beneath the surface, you'll find it an obvious attack on the political beliefs of real-life media baron William Randolph Hearst.