Government conspiracies, secret agents, courtroom tensions, newspaper scandals... What could be more thrilling?
Whistleblowers have tough decisions to make. Between their personal safety, the safety of their families, and their guilty consciences, they're put in situations ripe with nail-biting dramatic potential.
What makes it even more interesting is that most whistleblower movies are based on true events, which can shock viewers with the true stories behind our history and culture.
Here are our picks for the best movies about whistleblowers who are brave enough to expose dark truths even at the risk of being threatened, marginalized, and imprisoned.
15. The Fifth Estate (2013)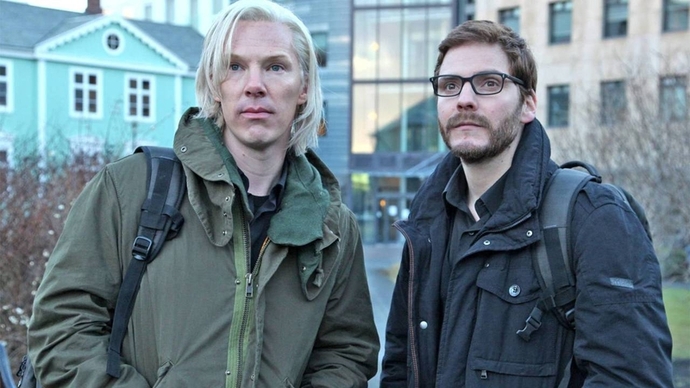 WikiLeaks is one of the largest public dumping grounds for top secret information, from breaking news scandals to military intelligence leaks. But who would make such an organization? Or, more importantly, would anyone be able to get away with it?
WikiLeaks founder Julian Assange isn't exactly a cape-wearing hero. In fact, he's known as quite the narcissist—and his truth-seeking has led to many endangered lives. That said, he's a devoted campaigner for free speech, open information, and the lifting of veils.
Benedict Cumberbatch plays the Australian publisher who uncovers confidential US intelligence documents alongside German technology activist Daniel Domscheit-Berg (played by Daniel Brühl).
Director Bill Condon based the biographical thriller on Domscheit-Berg's book Inside WikiLeaks: My Time with Julian Assange at the World's Most Dangerous Website.
14. The Informant! (2009)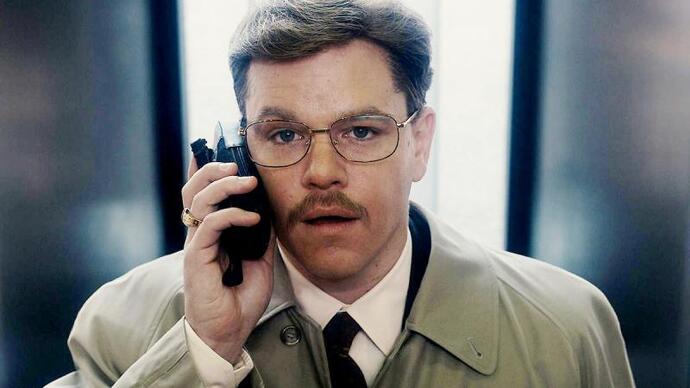 Adapted from Kurt Eichenwald's nonfiction book The Informant: A True Story, The Informant! follows a promising executive who whistleblows on the illegal tactics of his company.
Matt Damon stars as Mark Whitacre, who confesses to the FBI about ADM's price-fixing schemes and agrees to wear a hidden wire to dismantle them from the inside.
If you liked Steven Soderbergh's Ocean's Eleven series, this comedy-crime movie is perfect for you. An entertaining story that's surprisingly dark at times, The Informant! boasts an ironical tone that we just love.
Damon's performance as the troubled Whitacre was particularly praised upon release, bumbling through an all-round amusing biopic.
13. The Laundromat (2019)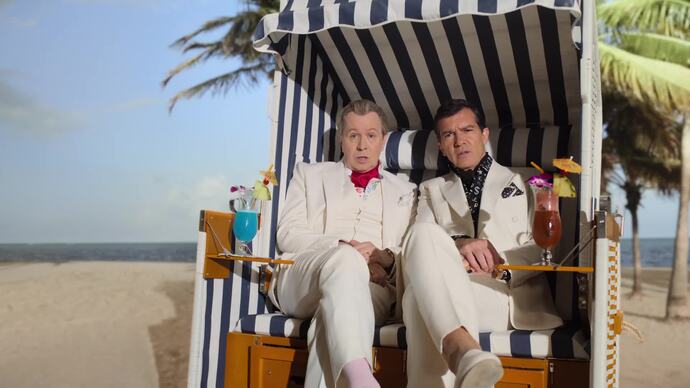 It seems Steven Soderbergh has a penchant for biographical whistleblower flicks. A decade after The Informant!, he gifted us with yet another offbeat comedy where an illicit company get exposed.
Meryl Streep stars as the unlikely informant Ellen Martin, a retired widower whose tranquil vacation takes a turn for the worst. Determined to get financial compensation for her husband's death, Ellen uncovers an insurance scam from a Nevis-based shell corporation.
The corporate intricacies may sound a little dull, but Soderbergh dresses it up with humorous narration from Gary Oldman and Antonio Banderas. Through brilliant use of fourth-wall breaks, the pair guide us through the practice of money laundering while sipping cocktails on the beach.
The Laundromat is split into three segments, smoothly weaved together by the two witty narrators.
12. Snowden (2016)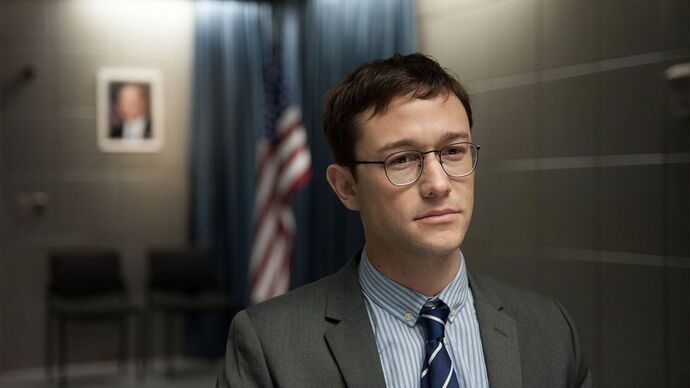 Joseph Gordon-Levitt is the daring CIA subcontractor Edward Snowden who famously leaked classified information: the NSA had been conducting illegal mass surveillance, which doesn't just affect the big foreign powers, but also everyday American citizens.
In 2013, Snowden held a secret meeting with a documentarian and journalist in Hong Kong. Condemned as a traitor, Snowden risked it all to expose the truth in Oliver Stone's biographical thriller starring Shailene Woodley, Melissa Leo, Zachary Quinto, and Tom Wilkinson.
Snowden is a computer nerd's dream come true, full of technical jargon and intellectual drama. But beyond that, watch it for Gordon-Levitt's sobering performance as a man who lost it all yet never backs down.
11. Official Secrets (2019)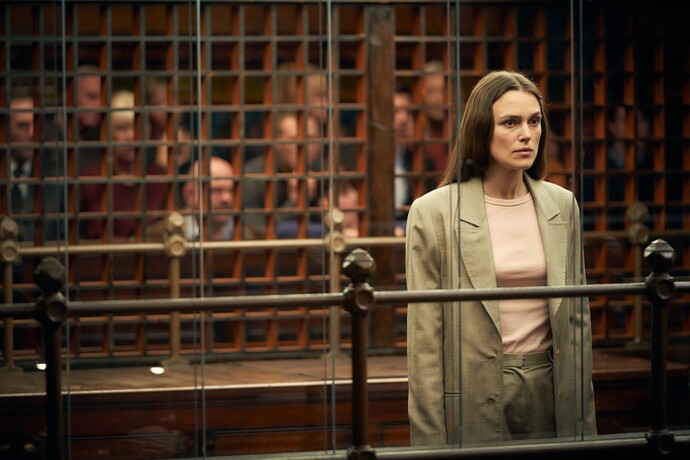 Katharine Gun (played by Keira Knightley) is bombarded with a stream of tough decisions in Gavin Hood's tense biopic Official Secrets.
Should she expose British intelligence that could potentially trigger a war? Should she own up to it? And when she does, should she plead innocent or guilty in court?
Though Gun is technically guilty of violating the Official Secrets Act, she's innocent in her motive to save lives.
Despite this, she's poked and prodded by the media, ignorantly judged by the general public, and has her husband unjustly deported as a consequence. Not all heroes are awarded a round of applause, and in this case, Gun's even issued an arrest warrant.
Official Secrets is a celebration of courage and allegory of media manipulation—one we should all take note of.
10. The Post (2017)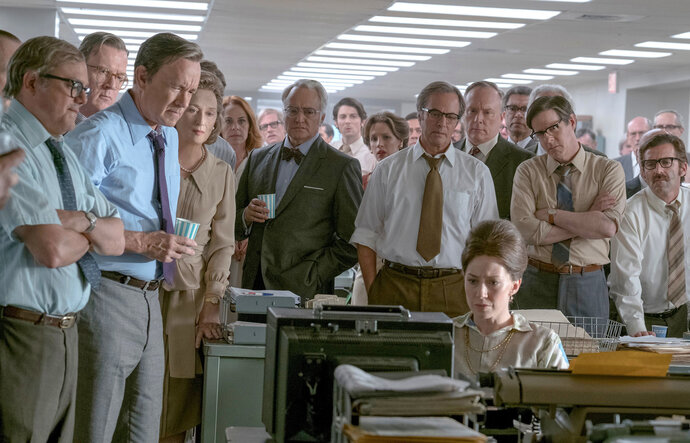 Journalists of The Washington Post eagerly attempt to publish the now-infamous Pentagon Papers—an official report on the US involvement in the Vietnam War.
With the publication's financial state on edge, Katharine Graham pleads for the military exposé to be published so they can one-up their competitor, The New York Times.
Steven Spielberg collaborates with his fave Tom Hanks in this energetic historical drama, alongside Meryl Streep, Sarah Paulson, and Bob Odenkirk. Spielberg can somehow make even smoke-filled meeting rooms sentimental, elevating plot with fast dialogue and moral dilemmas.
A subtly riveting film, The Post neglects the flashy gimmicks of spy movies to focus on the complexities of moral journalistic duties versus the (not always just) law.
9. The Report (2019)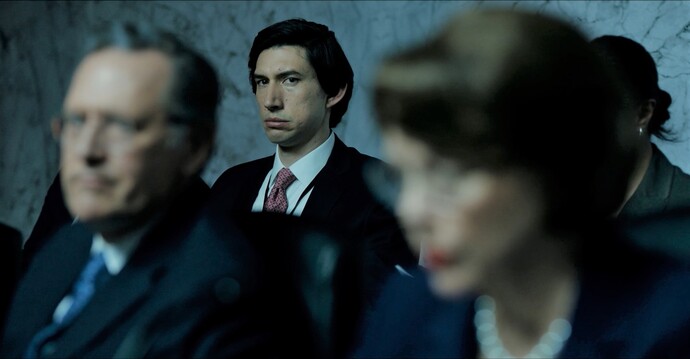 A biting political thriller from Scott Z. Burns, The Report takes us through the strenuous FBI investigation into CIA torture methods. Unfortunately, it's based on a true story.
Adam Driver gives a brilliant performance as the agent Daniel Jones, who compiled a 6,700-page report on his findings. The Report spans six years worth of investigation, balancing the intricate legislative details with Jones' melancholy pursuit for truth.
With everything working against him, Jones sacrifices his personal life to become a committed workaholic. Set against a post-9/11 backdrop, The Report is astutely relevant to American history.
8. Erin Brockovich (2000)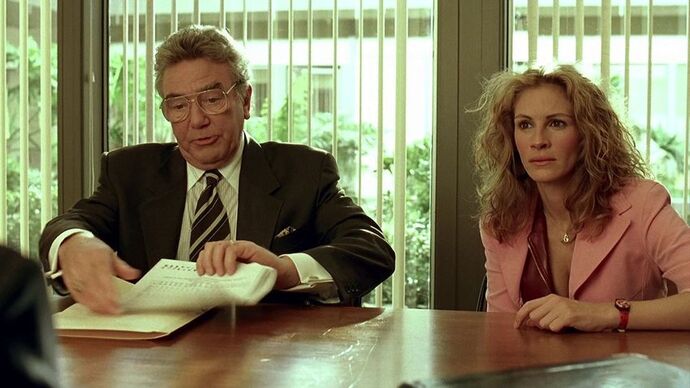 Can you guess who directed this one? Steven Soderbergh flies in again, this time presenting us with a real-life Wonder Woman.
Julia Roberts stars as Erin Brockovich, a legal clerk who discovers that a Californian gas and electric company has been contaminating water with pollution, leading to devastating effects on the local community—and it was all covered up in a bunch of real estate files.
Based on an incredible true story, Erin was instrumental in building the PG&E case despite being a single mother raising three young children. Erin Brockovich was nominated for multiple Oscars, and Roberts even won for Best Actress due to her fiery yet human performance.
7. Dark Waters (2019)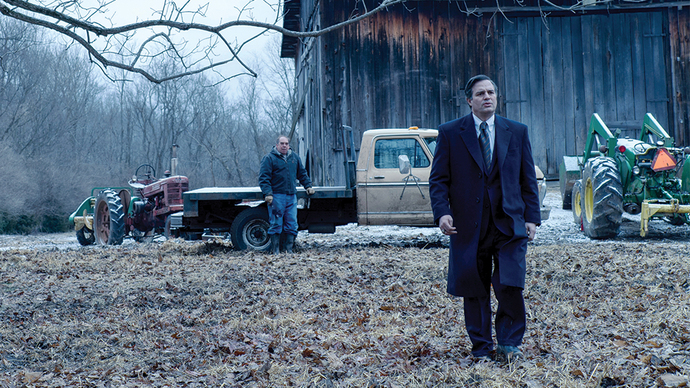 What is it with companies and contaminating water supplies? In Dark Waters, the culprit is Dupont and they're responsible for multiple deaths due to unregulated chemicals.
From his office in Ohio, corporate defense lawyer Robert Bilott connects a number of unexplained animal deaths to a company in West Virginia. As Robert digs further into the case, he pursues a class-action lawsuit for the residents of Parkersburg, who are victims to cancer-causing acids.
The more Robert investigates, the darker things get—and he's caught up in loose ends and restrictive laws that jeopardize both his career and family life. Todd Haynes directs this horrifying tale of true events starring Mark Ruffalo, Anne Hathaway, and Tim Robbins.
6. The Whistleblower (2010)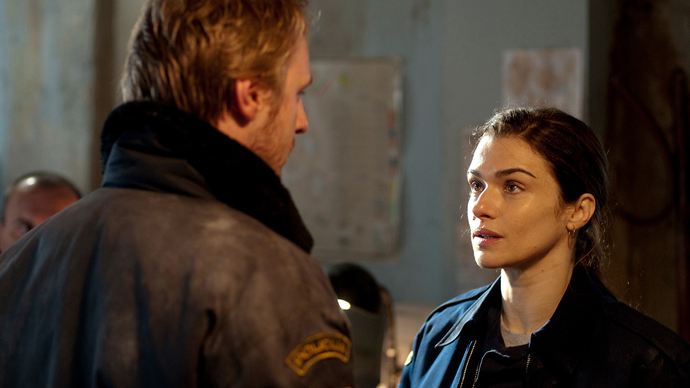 Rachel Weisz is the whistleblower in Larysa Kondracki's compelling biopic The Whistleblower, which is a dramatization of real events.
Kathryn Bolkovac is a Nebraskan cop working in post-war Bosnia on behalf of the UN. However, Kathryn quickly turns on the system she's working for when a sex scandal comes to light: upon discovering that DynCorp employees are facilitating a sex trafficking ring, Kathryn files a lawsuit and takes to the BBC.
The subject matter is grim and the reality of corruption is disturbing, but it's something that needs to be watched in order to be challenged. Weisz is mesmerizing as the woman-against-the-world peacekeeper, forcing us to take a good hard stare at the ugly truth alongside her.
5. The Constant Gardener (2005)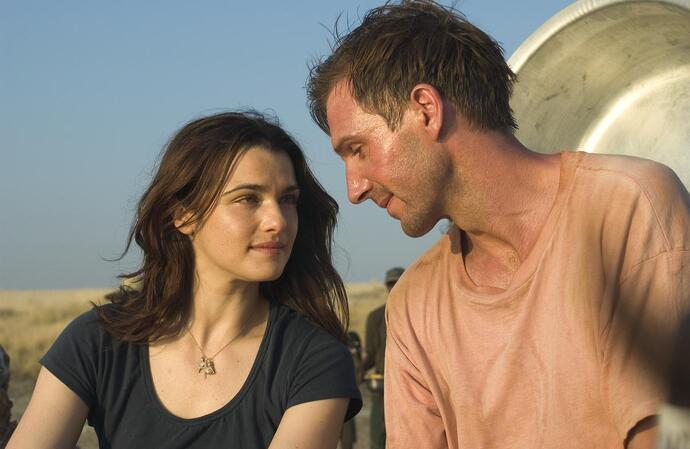 Here we have Rachel Weisz again, except this time as an Amnesty activist who only appears in flashbacks. Don't worry, that's not a spoiler!
The premise of this British-German drama is centered around her murder, which husband and diplomat Justin Quayle (played by Ralph Fiennes) tries to solve. Based on John le Carré's 2001 novel, The Constant Gardener is a fictionalized version of a real-life case.
Newly posted in Kenya, Justin's wife is found dead in the wilderness. His attempt to find the killer uncovers far more than Justin bargained for, revealing an international conspiracy in pharmaceuticals.
Filmed on location in the slums of Kibera, director Fernando Meirelles set up a trust fund to provide local villages with basic education. At least that's one positive thing about this depressing movie...
4. The Insider (1999)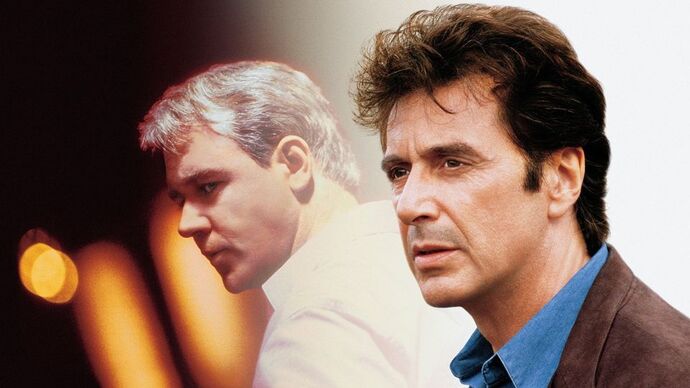 Marie Brenner's 1996 Vanity Fair article "The Man Who Knew Too Much" is the basis for this prophetic film, starring Russell Crowe and Al Pacino. Jeffrey Wigand is a biochemist and whistleblower for the tobacco industry, who worked on the development of reduced-harm cigarettes.
In The Insider, Wigand (played by Crowe) is reluctant to speak to TV producer Lowell Bergman (played by Al Pacino) about the industry secrets of Big Tobacco.
Of course, Bergman picks up on this hesitation and decides to dig deeper, leading to lots of legal orders and courtrooms.
Director Michael Mann turns a 60-minute broadcast into an eloquently directed feature film, taking a magnifying glass to the cowardice and corruption of the tobacco industry.
3. Serpico (1973)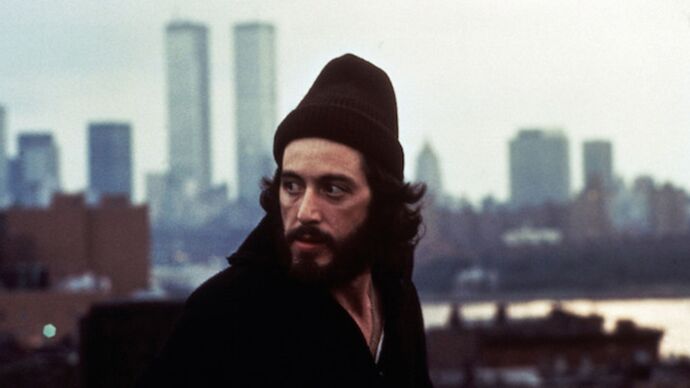 Al Pacino is the whistleblower himself in Sidney Lumet's Oscar-nominated biopic Serpico. Adapted from the book by Peter Maas, the film recounts an investigation by the Knapp Commission into police corruption.
An idealistic cop with good morals is hard to find in 1970s New York City, but Frank Serpico refuses to take bribes or look the other way. Shunned by his colleagues, Frank goes public with his allegations, thus putting his life in danger.
Serpico is at once sobering and nail-biting, reflective and thrilling. Unfortunately, crooked police officers are still easy to come by, making Serpico still keenly relevant fifty years on.
2. Spotlight (2015)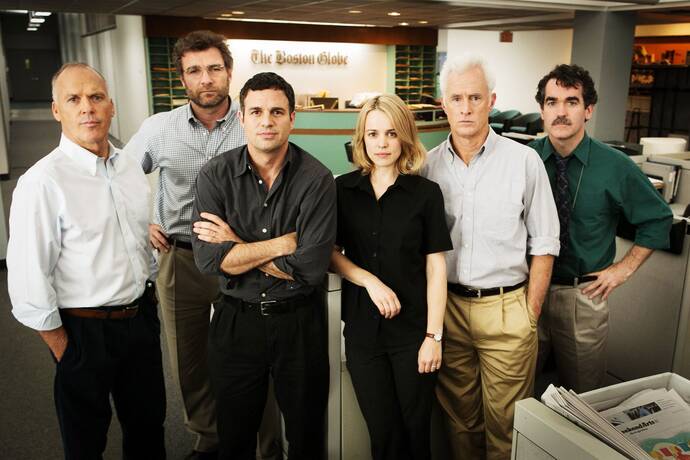 Another sad story, another journalistic pursuit of justice. Spotlight follows a heart-wrenching investigation into child sex abuse that went ignored in the Boston area for many years.
Tom McCarthy directs an ensemble cast of Mark Ruffalo, Michael Keaton, Rachel McAdams, John Slattery, and Stanley Tucci, who all write for The Boston Globe newspaper.
When multiple Catholic priests are accused of systematic sexual abuse, the "Spotlight" team is determined to bring them down—but the victims are now haunted adults reluctant to speak out about their past trauma.
Alongside the few interviews they can muster, the team searches for incriminating documents and any sensitive information they can find. Spotlight was lauded for its performances and historical accuracy, triggering major backlash from the Catholic Church.
1. All the President's Men (1976)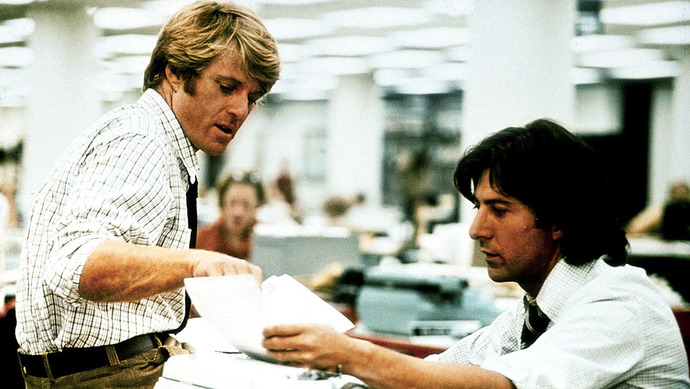 Watergate is one of the biggest scandals in American history, large enough to put an end to Richard Nixon's presidency in 1974. Carl Bernstein and Bob Woodward investigated the scandal on behalf of The Washington Post, writing the book that Alan J. Pakula's film is based on.
Robert Redford and Dustin Hoffman star as two reporters who use the mysterious source Deep Throat for information. A slow burner that almost reached classic status, All the President's Men is smart, introspective, and highly intriguing.
As the genesis of such a landmark event, it's worth watching this film for some entertaining education, either historical or cinematic.