Most of the time, we watch movies for two reasons: laughs and thrills. Everything from action to comedy to horror to mystery to suspense falls under these two cinematic emotions.
But every so often, there comes a film that doesn't care to deliver on either of those emotions.
Instead, this kind of film just wants to grip your soul and make you feel things that aren't as common to the cinematic experience: tears, grief, sympathy, heartbreak.
Here are my picks for the most emotionally devastating movies that are dramatic, heavy, and heartbreaking.
15. Tokyo Story (1953)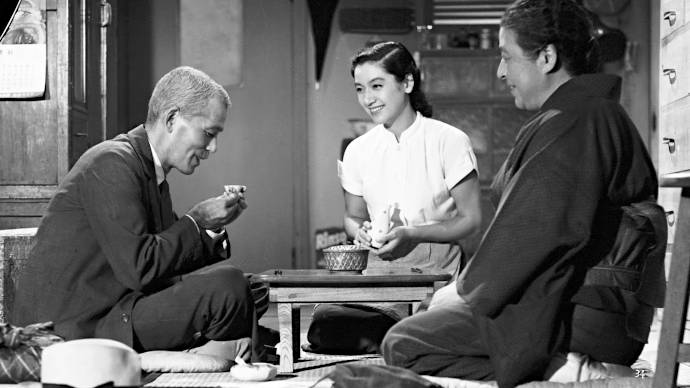 Yasujirō Ozu's famed slice-of-life film, Tokyo Story, is about two elderly parents who decide to travel from their home in the countryside to visit their children in bustling Tokyo.
As the mother (Chieko Higashiyama) and father (Chishū Ryū) get to see their children's unfiltered lives first-hand, they also come to realize that they're seen as an unwanted burden and an imposition.
But their widowed daughter-in-law, Noriko (Setsuko Hara), doesn't see them that way. In fact, Noriko—despite not being blood-related—appears to be the only one who enjoys their company, and she even shares what little she has with them.
Tokyo Story is a quiet and restrained affair, but therein lies its beauty. The relationship between Noriko and the parents is what drives the tension, which comes to a climax in one final scene.
In a singular moment, Noriko's emotional depth wipes out the restraint shown throughout most of the film, exposing the underlying core of viscerality that undergirds Tokyo Story and leaving us in tears.
14. Lost in Translation (2003)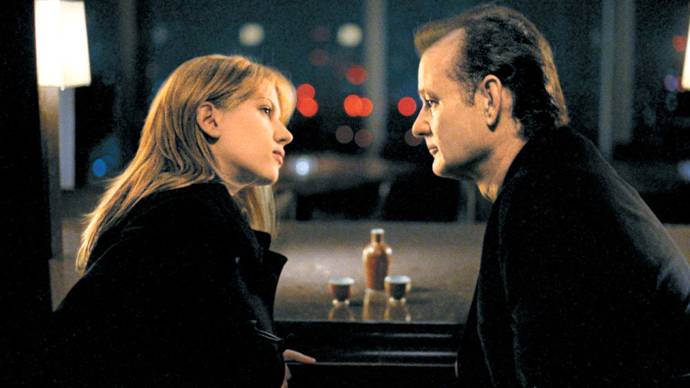 Lost in Translation may not appear to be an emotionally devastating movie from the outset, but by the time Bob Harris (Bill Murray) and Charlotte (Scarlett Johansson) reach their climax, it cements itself as one of the most beautiful films of the 21st century.
Bob Harris, an aged Hollywood actor who's long past his prime, is stuck in Japan to shoot a whiskey commercial. Meanwhile, Charlotte is a young newlywed who tags along on her husband's work trip to Tokyo.
And as fate would have it, they're both staying in the same hotel.
As Bob and Charlotte bump into each other at several points, they get to know one another—they are, after all, both alone in a strange land—and open up to each other about their frustrations.
Lost in Translation has a magnetism that refuses to abate whether you're on the 1st or 20th viewing, and it has an emotional resonance that has ensured its legacy over two decades later.
13. My Girl (1991)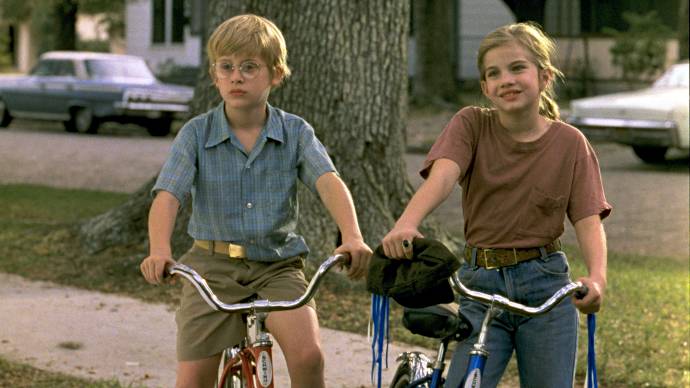 On the surface, My Girl is a children's movie that's touched with comedy and fun. It is, after all, a film about a young girl called Vader who has trouble navigating her social life and her father's new wife.
As the gentle yet engaging film moves forward—with Macaulay Culkin playing Vader's best friend Thomas J.—nothing prepares us for the devastating turns that are in store for us. (We won't spoil it for you.)
My Girl is one of the saddest children's movies we've ever seen as the climax slugs us in the face and shatters our hearts. It's a devastating sequence that colors the entire film and makes it unforgettable.
12. Lion (2016)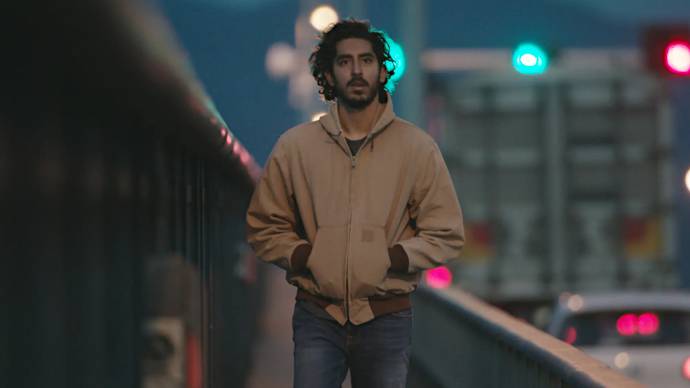 Lion is the story of a boy from India (Dev Patel) who becomes separated from his family after getting lost on a train. From there, he ends up in an orphanage, then adopted by an Australian couple.
Decades later, he's inspired to return home and find his biological family, which takes him on an emotional journey.
The story of Lion is based on the life of Saroo Brierley, who really did end up on the streets as a kid before being adopted by Australian parents and being raised in their country.
Lion is a viscerally raw experience from start to finish as we watch this boy grow into a man who can't shake the feeling that he's lost and never truly home, crescendoing into a phenomenal ending.
11. Forrest Gump (1994)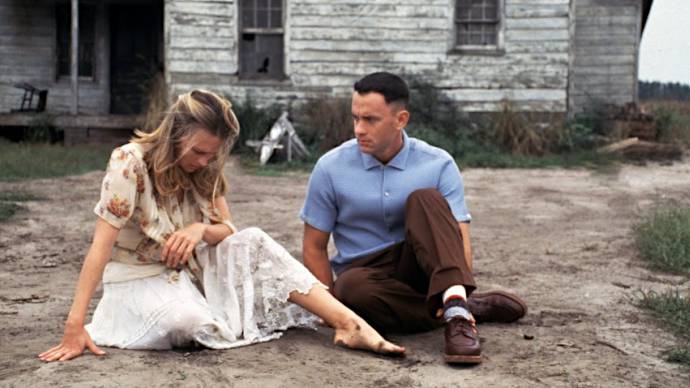 Although Forrest Gump's impact on cinema is more and more forgotten with every passing year, it's still one of the most adored films among those who have seen it.
While Tom Hanks's Oscar-winning performance never gets old no matter how many times we watch, Forrest Gump has so many other strengths in the tale it tells between Forrest and his love Jenny.
Honestly, Forrest Gump boasts many moments that strike our hearts and make us feel deep emotions, but none are as potent as the sight of Forrest in utter grief as he looks upon her final resting place.
10. Marriage Story (2019)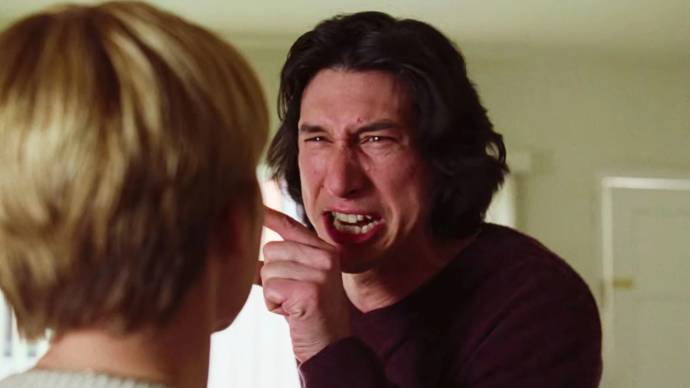 In Marriage Story, Noah Baumbach's tale inspired by his own divorce from Jennifer Jason-Leigh, we get a heart-wrenching narrative that doesn't involve death at all.
Rather, Marriage Story is an affair that highlights the impact that divorce can have on the nuclear family and its children.
The two leading performances by Adam Driver and Scarlett Johansson are stellar as they realize the hells of a crumbling marriage against the backdrop of raising their young, innocent son.
Few films feel as wholly realized as Marriage Story, which never embellishes its source material but authentically paints an emotional range that hits like a brick.
With Laura Dern and Ray Liotta almost stealing the show in their own supporting roles, Marriage Story succeeds at being one of the most emotionally devastating films of recent years.
9. Moonlight (2016)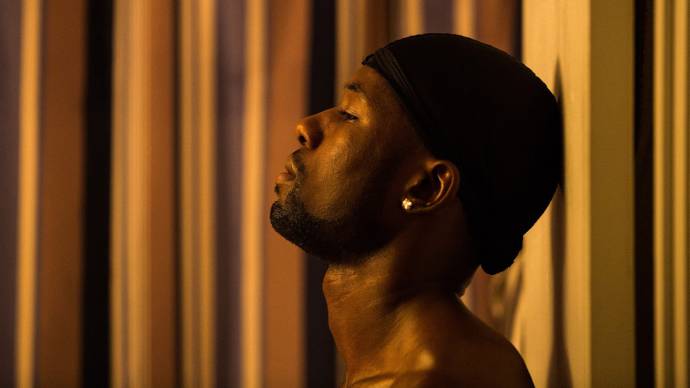 Moonlight doesn't hit in the same hard way that many of the other films on this list do. It has a slow-burn approach, taking its time to build everything up before revealing its entire hand.
But when that reveal comes, Moonlight delivers a level of impact that surpasses even the most emotionally heavy films.
We watch Chiron across three time periods—as a child (Alex Hibbert), as a teen (Ashton Sanders), as an adult (Trevante Rhodes)—enduring the effects of his poverty-laden childhood and his crack-addicted mother. It's hard to watch yet deeply engrossing.
As Chiron grows into an adult, he also struggles with his sexuality—and when he runs into an old friend from his school days, those intense feelings resurface in a sequence that's astonishingly honest.
Moonlight is a devastating film that shines brightest in its smallest moments. Through honest storytelling, it makes an authentic appeal to our emotions with characters that feel true and grounded.
8. Leave No Trace (2018)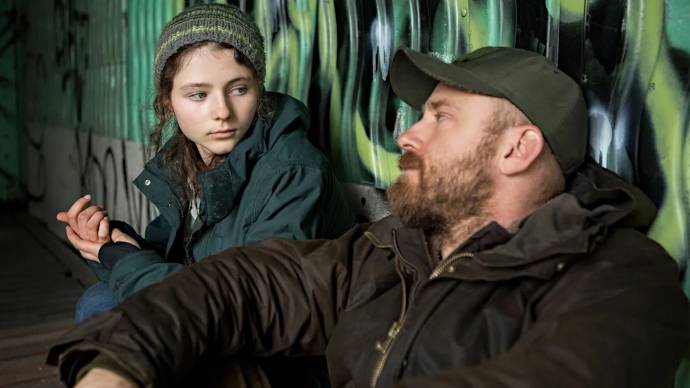 Leave No Trace is a quiet and understated film. There aren't any visceral explosions. No heartwrenching moments of melodrama or emotional hyperbole. It calmly invites you into its world, then breaks you down inch by inch.
The story follows a former soldier named Will and his daughter Tom, who both live in the woods away from society. When park authorities find them, they're forced to live a more socially acceptable life—all while realizing that Will's problems are starting to come between them.
Debra Granik's film is deeply moving, and the final scene—in which Will and Tom silently come to an understanding—is as powerful as any line of dialogue could ever be.
7. Grave of the Fireflies (1988)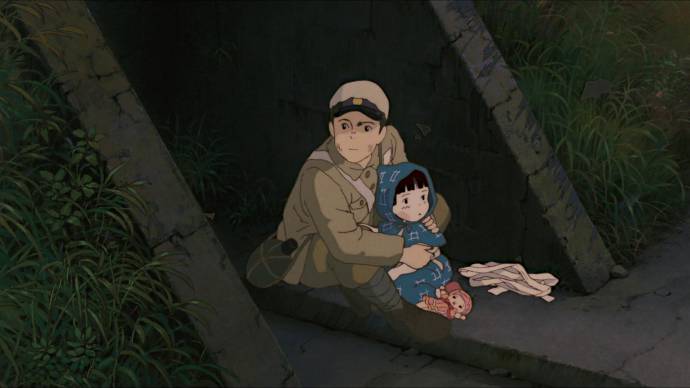 Set during World War II, Grave of the Fireflies showcases the harrowing tale of survival for a brother and his little sister.
As Grave of the Fireflies marches relentlessly forward, the magic and spirituality that one might expect from an anime movie never arrives. Instead, the audience is shown the cruel realities of war and the fine line between death and survival.
Grave of the Fireflies is truly a one-off feature. It's wonderfully animated and the script is perfect, but it's the type of movie that you probably won't ever watch again—the emotional weight of the story is just too utterly heartbreaking to revisit.
6. Manchester By the Sea (2016)
Named after the town in Massachusetts, Manchester By the Sea isn't as sweetly picturesque as its namesake location.
The film tells the tale of Lee Chandler, a handyman who lives in Boston and returns home to Manchester-by-the-Sea after his elder brother dies, so that he can look after his nephew.
As Lee's backstory unravels, the visceral core of the movie is exposed with no quarter given by way of mercy. His struggles and his emotional state are all laid bare for the audience to see.
The one scene between Lee and his ex-wife Randi is as shattering as cinema can be. There's no shouting. No ranting. Only a quiet scene that softly fractures the audience with its full impact of loss.
5. Terms of Endearment (1983)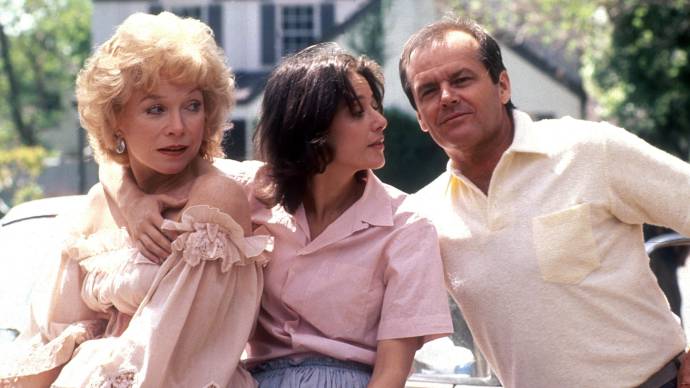 The first 90 minutes of Terms of Endearment comprise a raucous comedy about the relationships between a mother, her daughter, her neighbor, and her son-in-law. The film brings a broad grin to one's face as Aurora contends with life and getting older.
But the final half-hour of Terms of Endearment takes a devastating turn. When Aurora's daughter becomes terminally ill, she has to make decisions about her grandchildren and the rest of the family.
Terms of Endearment won Oscars all around and has become a classic example of a must-watch American auteur comedy-drama.
4. Eternal Sunshine of the Spotless Mind (2004)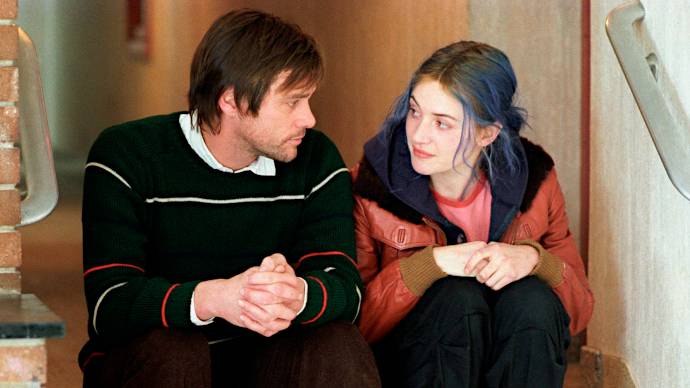 Charlie Kaufman's magnum opus is as spellbinding today as it was in 2004. Jim Carrey and Kate Winslet star as a couple who have become sick of each other, and so they employ a memory-altering service to erase their memories of each other.
The narrative of Eternal Sunshine of the Spotless Mind holds the audience in place as we watch how these two people fall in and out of love.
Kaufman's script doesn't reveal its hand until the very final moments, leaving the couple's ultimate fate a mystery up to the very end.
As the credits roll, the emotional rollercoaster of this film slams to a stop, and the weight of this realistic depiction of two people in an imperfect relationship hits way too close to home.
3. Schindler's List (1993)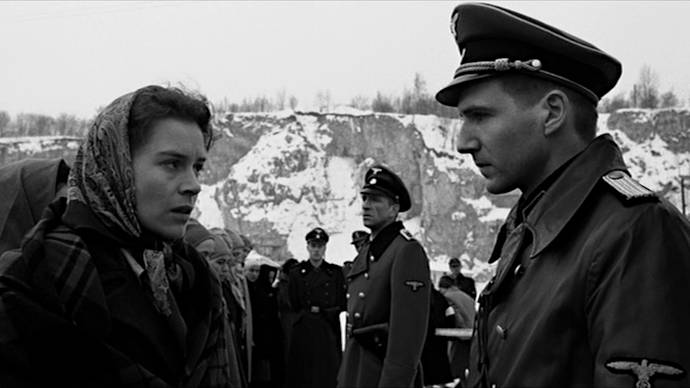 Schindler's List is an epic historical film based on the historical novel Schindler's Ark, which itself was based on the actions of Oskar Schindler, a member of the Nazi party who saved the lives of over a thousand Jews during the Holocaust.
This incredible film is the apex of Steven Spielberg's career. It's dark. It's fraught with turmoil. It's emotionally overwhelming. Starring Liam Neeson, Ralph Fiennes, and Ben Kingsley, Schindler's List is the story of pure survival that's led by the unlikeliest of men.
The final scene where Schindler breaks down because he believes he should've done more to save the Jewish people is heart-breaking.
2. Brokeback Mountain (2005)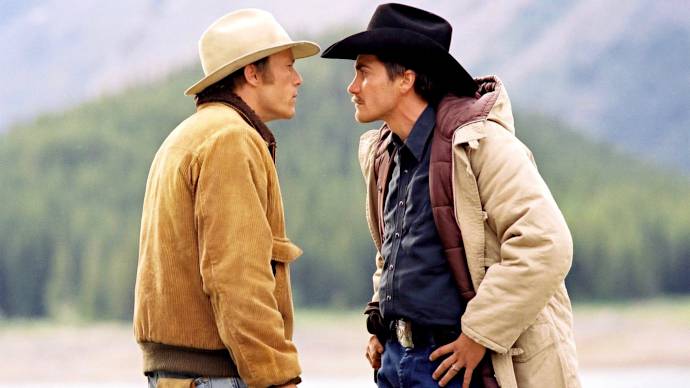 Brokeback Mountain is truly flawless, and one of the rare films that can claim to be so. From top to bottom, from director to cast to editors, everybody came together to create a profound movie about two American ranchmen who fall in love.
Ang Lee's picture is delicate, brutal, and unmissable. Heath Ledger and Jake Gyllenhaal lead the cast as the story takes the audience on a journey of almost three decades riddled with pain and hidden truth.
While Jake Gyllenhaal, Anne Hathaway, and Michelle Williams are perfect in the film, the best performance is by Heath Ledger.
Ledger brings the character of Ennis Del Mar to life, portraying his struggle against his culture and his inner feelings. The last sequence in Ennis' trailer is one of the most devastating in all of cinema history.
1. Bicycle Thieves (1948)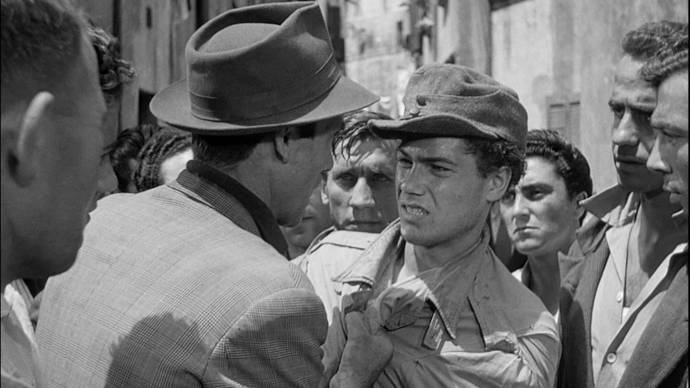 As joblessness climbs in post-war Rome, Antonio gets a break when he's offered work—as long as he has a bicycle. He convinces his wife to spend the rest of their money to get his bike back from a pawn shop.
But soon after he starts his new job, his bike is stolen—so he hunts all over the city with his young son to find it.
Bicycle Thieves is viscerally exhausting, unrelenting, and the ending is painful to watch. Vittorio De Sica's movie is staunch in its realism, never allowing anything to become exaggerated.
Bicycle Thieves is often ranked as one of the best films ever made and won an Academy Award for Best Foreign Film.