A traumatic experience is defined as an event that causes such an intense shock to the brain that it results in lasting, significant changes to one's behavior and thought processes.
Psychiatrist Bessel van der Kolk theorizes that the body holds onto the memories of a trauma, while psychotherapist Peter A. Levine suggests that traumatic experiences can practically live inside the body and cause all kinds of psychosomatic havoc.
The theme of trauma has been beautifully explored in cinema by so many competent filmmakers, showing us that more people around us suffer from trauma or PTSD than we might first expect.
Here are our picks for the best movies about trauma and PTSD that shed light on this tough but important subject.
15. Gran Torino (2008)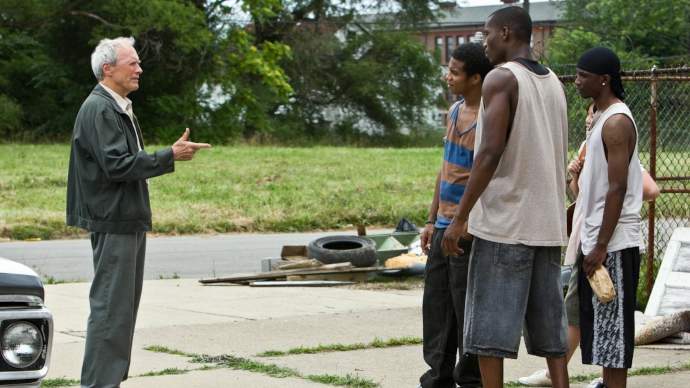 Perhaps it should be expected given the subject of this article, but several of the films we're about to mention involve the lasting trauma and PTSD experienced by war veterans.
We're starting things off with Clint Eastwood's Gran Torino. This film centers on Walt Kowalski, a Korean War veteran who's angry at the world, distant from his family, and racist towards his neighbors.
All of this destructive behavior stems from his traumatic experiences in the war, and the beauty of Gran Torino is that it takes us along on his journey of acceptance and forgiveness.
14. Taxi Driver (1976)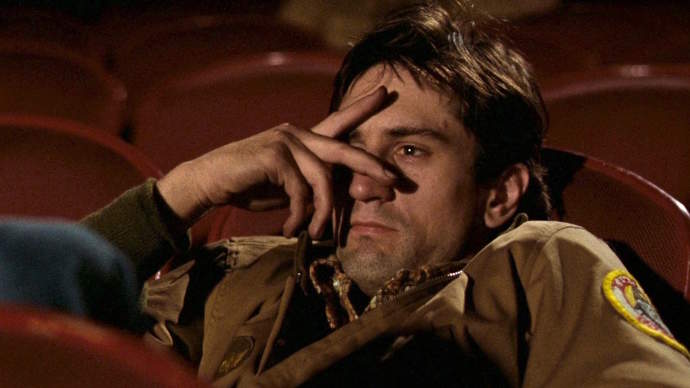 Directed by Martin Scorsese, Taxi Driver doesn't quite have the same optimistic message that a film like Gran Torino has.
Following the life of Travis Bickle (played by Robert De Niro), we watch as he becomes increasingly unstable, slowly turning into a machine of vengeance, anger, and violence.
It's clear that his Vietnam War experiences have changed him to such an extent that he may never be the same again. With no ability to socialize properly and no real hope for the future, he becomes an angry and dangerous loner.
13. Born on the Fourth of July (1989)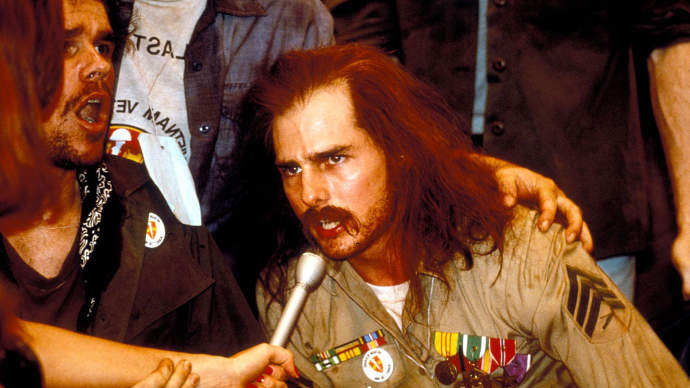 We all know Tom Cruise as one of the greatest action stars of Hollywood, but Born on the Fourth of July showcased a different kind of Tom Cruise—one who proved that the man could really act.
He stars as Ron Kovic, a patriot who goes off to fight in the Vietnam War. However, when he ends up paralyzed, the trauma of all the things he experienced—and how they continue to affect his life—haunt him and distress him immeasurably.
Directed by Oliver Stone, Born on the Fourth of July isn't just based on a true story. It's a cautionary tale of the lasting effects of war.
12. Sophie's Choice (1982)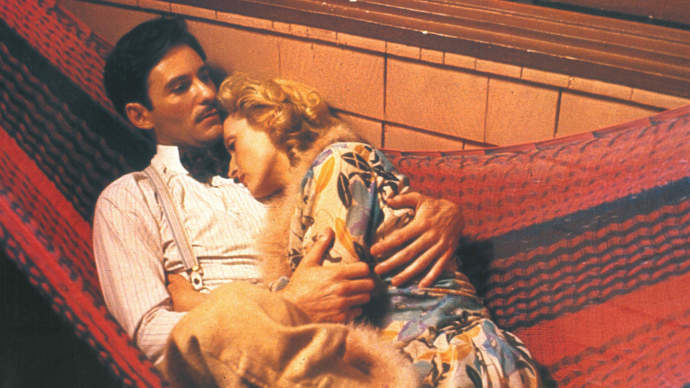 Though it probably doesn't immediately come to mind as a "war film," Sophie's Choice does find its traumatic roots in World War II.
The titular Sophie (played by Meryl Streep) is a Polish immigrant who lived through unspeakable things in a concentration camp. In particular, when she first arrived, she was given a choice—a choice that has haunted her for the rest of her life.
Starring Meryl Streep in what could easily be considered the best performance of her career, Sophie's Choice is a harrowing portrayal of trauma and regret.
11. The Deer Hunter (1978)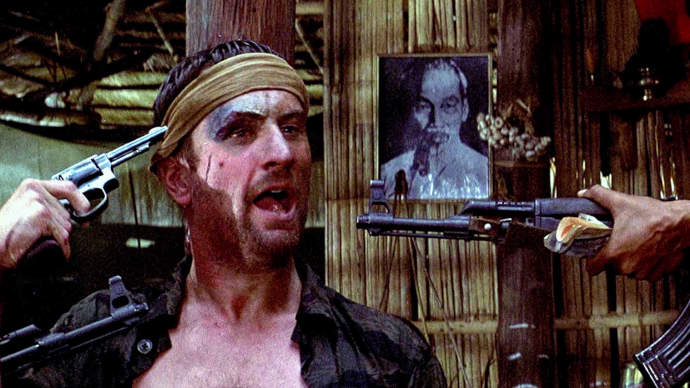 The Deer Hunter doesn't just star Robert De Niro as yet another Vietnam War veteran, but it also stars Christopher Walken as a character who suffers greatly from PTSD.
When Nick (played by Christopher Walken) and Michael (played by Robert De Niro) were in Vietnam, they were both captured and held as prisoners of war.
While there, they were forced to play a game of life and death, and the intense fear that they experienced during that game has completely changed who they are now.
Directed by Michael Cimino, The Deer Hunter went on to win Best Picture at the Oscars and remains one of the best war films.
10. Good Will Hunting (1997)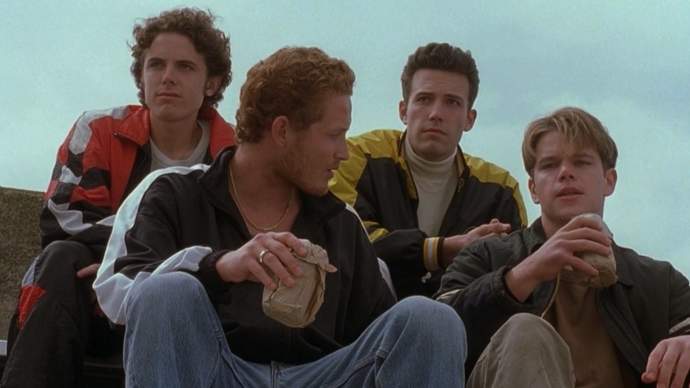 Directed by Gus Van Sant, Good Will Hunting is a film that communicates how stifling trauma can be on the rest of your life.
When a university janitor named Will (played by Matt Damon) inadvertently reveals himself to be a mathematical genius, he's taken under the wing of a professor (played by Stellan Skarsgård) and pushed to excel in the subject.
However, the dysfunctional Will is also court-ordered to attend therapy in order to get to the root of his behavioral problems. His therapist (played by Robin Williams) has his work cut out for him.
9. Room (2015)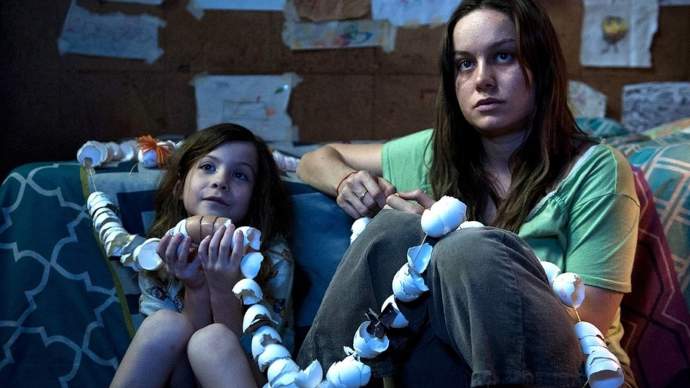 Directed by Lenny Abrahamson, Room is a deeply upsetting, outrageous, but ultimately rewarding drama film.
After being kidnapped, held hostage, and repeatedly raped for years, Ma (played by Brie Larson) gives birth to Jack (played by Jacob Tremblay) in captivity. Over many years, their tiny little one-room prison is the only world Jack has ever known.
But when an opportunity to escape presents itself, Ma takes it. And for most movies, that moment of escape would be the end—but for Room, that's when the movie really begins, as that's when Ma and Jack are forced to come to terms with all the abuse they've suffered.
With sensational performances from both Brie Larson and Jacob Tremblay, Room paints a convincing picture that overwhelms you with the enormity of the trauma they've both experienced.
8. Midsommar (2019)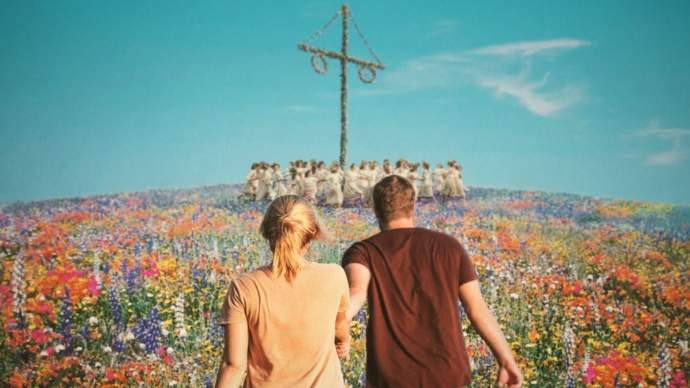 Directed by Ari Aster, Midsommar showed the world that he wasn't a one-trick pony after the wild success of Hereditary. In fact, this horror director is here to stay—and we're all for it.
When Dani (played by Florence Pugh) discovers that her mentally troubled sister murdered both their parents and then killed herself, it's understandable that she's traumatized forever.
However, the ramifications of her trauma go far beyond the realm of disturbing. When she takes a trip with her boyfriend to a once-in-a-lifetime midsummer festival in Sweden, nightmares abound.
Starring Florence Pugh in one of her most powerful showings, Midsommar will stay with you long after the credits roll.
7. The Babadook (2014)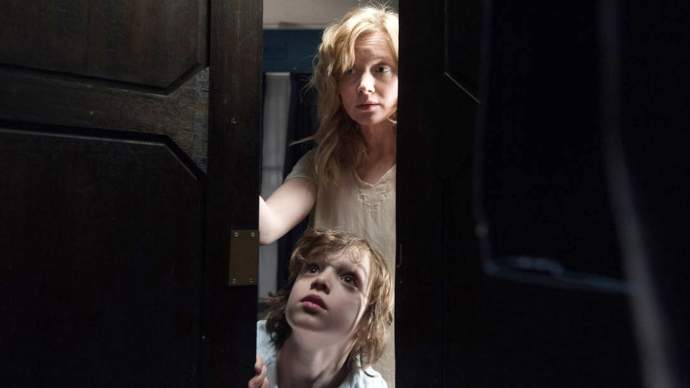 Directed by Jennifer Kent who has yet to make a bad film, The Babadook looks at how trauma can adversely affect one's capacity for love.
The story follows Amelia (played by Essie Davis) and Samuel (played by Noah Wiseman), a mother-and-son pair who have a strained relationship after Sam's father died on his birthday.
And as that historic day approaches once again this year, terrifying things begin to happen in their home.
Starring Essie Davis in a tour-de-force performance, The Babadook is a unique film that successfully blends horror and drama to produce a story that's equally horrifying, moving, and meaningful.
6. The Invisible Man (2020)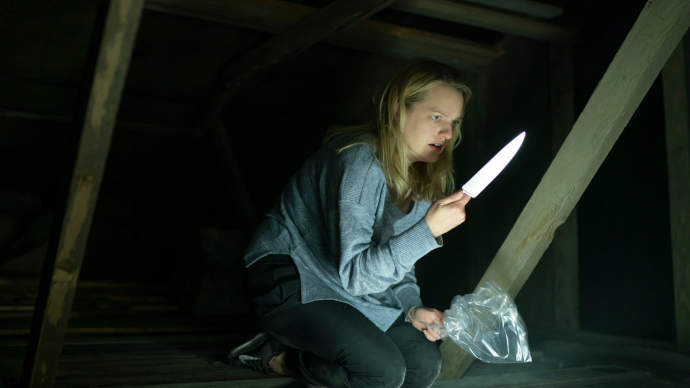 Directed by Leigh Whannell, The Invisible Man looks at the PTSD one might experience after surviving an abusive relationship.
The story follows Cecilia (played by Elisabeth Moss), a woman who narrowly escapes her abusive ex-boyfriend.
However, when she begins to suspect that someone is following her—someone who can't be seen—things become deeply horrifying.
The Invisible Man acts as a fantastic allegory for the all-too-common trauma experienced by so many in abusive relationships, shedding light on the very real agony that so many go through.
5. Sleepers (1996)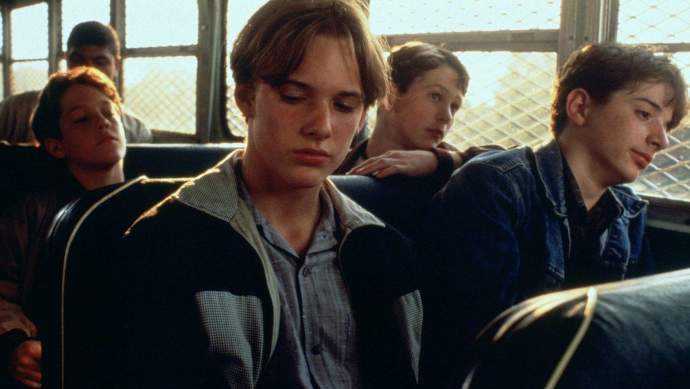 Many institutions around the world purport to exist for the benefit of children. However, behind closed doors, many such institutions are home to terrifying forms of abuse.
Barry Levinson's Sleepers is a legal crime drama with a title that references the slang term given to juvenile delinquents who serve sentences that are longer than nine months.
When four childhood friends accidentally injure an old man with one of their pranks, they're sentenced to serve time at a juvenile detention center. While there, they're subject to sexual abuse and torture.
Their experiences shape each of them in different ways, and Sleepers explores how they deal with—or fail to deal with—the lasting effects of said abuse, with some even seeking revenge.
4. Manchester By the Sea (2017)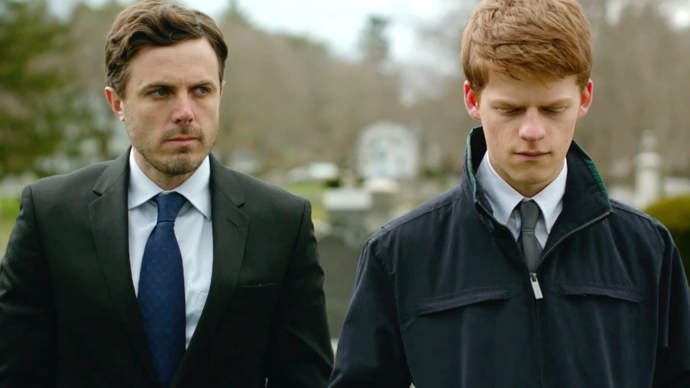 There are few films more harrowing than Kenneth Lonergan's Manchester By the Sea, which won two Academy Awards and two BAFTA awards (both for Best Actor and Best Original Screenplay).
Manchester By the Sea looks at the trauma experienced by one man (played by Casey Affleck) after he accidentally kills his children.
When you've destroyed your entire future and you have no one else to blame, would you have the strength to pick up the pieces and start all over again? And if you don't, what can you do?
Manchester By the Sea isn't your usual drama. It's a multi-layered story that feels completely lived-in and true, with one of the most emotional climaxes in the history of cinema. It's a must-watch.
3. Repulsion (1965)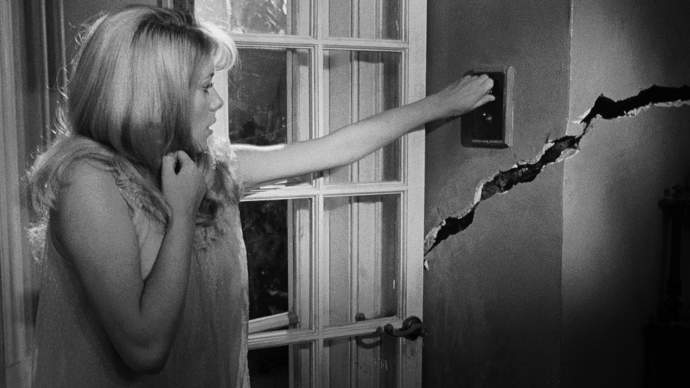 A young woman named Carole (played by Catherine Deneuve) begins to have visions of things happening in her apartment, hallucinations of horrifying events occurring all around her.
As you'll discover, there's a good reason for everything that we see happening, but I won't spoil it for you.
Directed by Roman Polanski, Repulsion isn't just one of the oldest films on our list, but also one of the most subtle films about PTSD that you will ever see. To this day, it's a must-watch classic.
2. Smile (2022)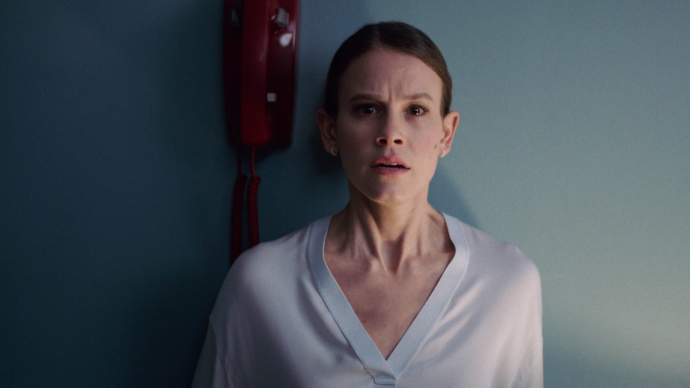 Easily one of the scariest films to come out in recent years, Smile ranks so highly on our list because it's entirely about trauma.
When a therapist (played by Sosie Bacon) witnesses one of her patients commit suicide right in front of her with an uncanny smile on her face, she herself begins to experience disturbing events that she can't explain and believes to be supernatural.
Directed by Parker Finn, Smile is a deeper-than-you-think film about how trauma can be directed and passed through people. It's a freaky and effective horror that may even traumatize you.
1. Leave No Trace (2018)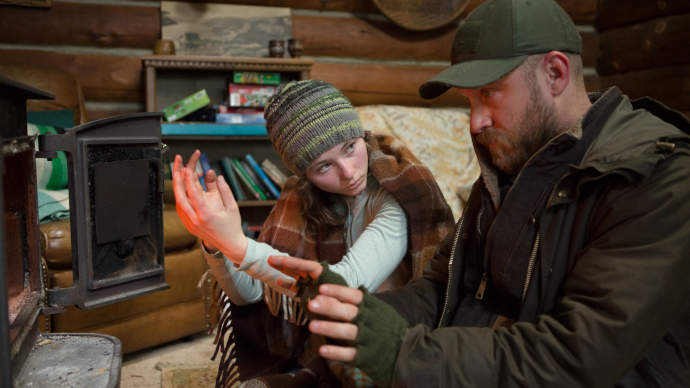 Though it's among the more lesser-known films on this list, Leave No Trace tops our list as the most nuanced, most honest, and most human film about trauma and PTSD.
Leave No Trace doesn't have any overly dramatic or explosive sequences, nor is it an allegorical horror flick. Instead, the film looks at the very real, immensely tragic effects of trauma on someone's life.
The story follows war veteran Will (played by Ben Foster) and his daughter Tom (played by Thomasin McKenzie), both of whom live off the grid in the forests of Oregon.
When they're arrested for squatting and forced back into the city, Tom realizes that the way they were living was abnormal and that her father can't function for long in any place with too many people.
It doesn't take long for Tom to begin wondering how much longer she can bear to live with her father in his state.
Ben Foster and Thomasin McKenzie deliver breathtaking performances in Debra Granik's Leave No Trace, a film that takes a low-key approach that really works and pays off in a big way.