Of all the nuclear family dynamics, the relationship between mother and son is unique in its tendency to be equally heartwarming and heartbreaking—sometimes even at once.
So many movies have explored this relationship, from the deep-seated bond between mother and her young son to the inevitable strain that comes from the ups and downs of a boy becoming a man (and beyond).
A mother will always occupy an important place in a man's heart. Here are our picks for the best movies about mother-son relationships that show how important this bond can be.
15. Ben Is Back (2018)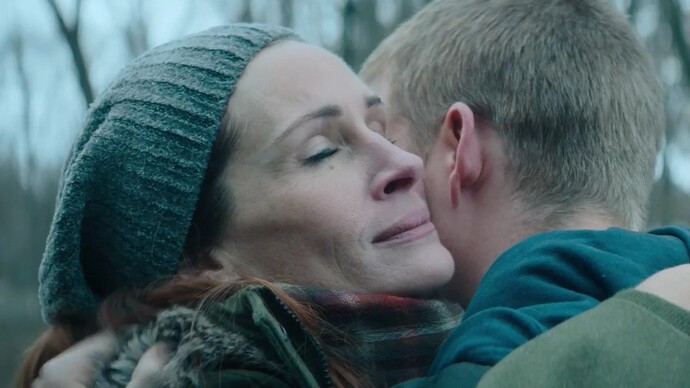 When a person is an addict, they aren't just hurting themselves—they're also hurting their parents. Real tough love is needed to help a person out of addiction, forcing helpers to draw a fine line between supporting them and enabling them.
Ben Is Back explores the ripple effects of Ben's (Lucas Hedges) addiction on his parents, namely his mother (Julia Roberts).
Peter Hedges directs this grueling drama, which all unfolds over the Christmas period. The festive season is supposed to be a time of joy and family, but that only makes the tragedy more potent, as the mother must remain alert in light of her son's return from rehab.
Of course, she wants to welcome him, but she also knows how Ben's antics may destabilize her other kids' lives. After all, you can never totally trust a junkie at their word, which Holly finds out the hard way.
14. The Babadook (2014)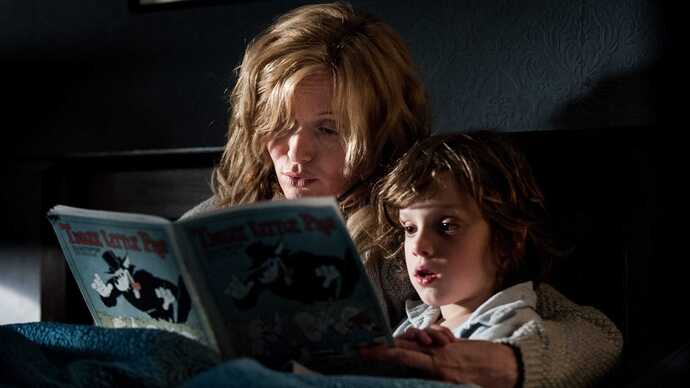 Indie horror films are almost always better than mainstream ones. Instead of predictable plots and jump scares, they're forced to get inventive with their small budgets, and they have the freedom to be as weird as they want without Hollywood interference.
In Jennifer Kent's directorial debut, she was eager to make an impression and solidify her place in the industry with a standout horror. Although a commercial failure in Australia (where it was produced), The Babadook gained attention in the wider, critical world.
On the surface, The Babadook is about a storybook monster who taunts anyone who reads about him—in real life. The top-hat-wearing, talon-fingered creature begins appearing in the shadows, scaring both Amelia (played by Essie Davis) and her six-year-old son.
Mister Babadook is, of course, a metaphor. Amelia's depression is first signaled by the dull, grey color palette, and she tries to keep it locked away. Eventually, it comes out as Mister Babadook.
Amelia and her son are the only real characters in The Babadook, and it's their relationship that's put under strain. Amelia becomes increasingly unable to handle her son's temper tantrums—until she's literally possessed by Mister Babadook and must be saved by her son.
13. Home Alone (1990)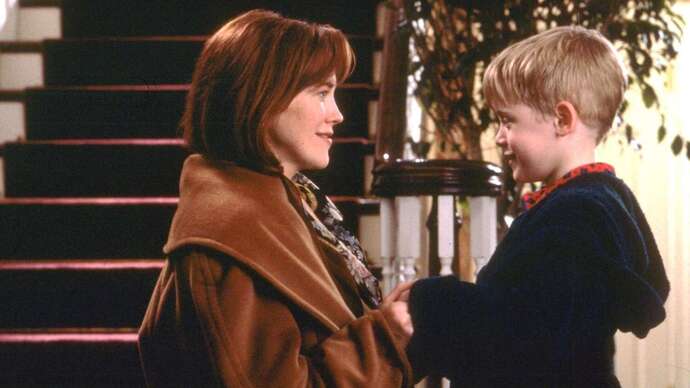 Home Alone is a Christmas movie about a little boy who's accidently left behind at home while his entire family leaves on vacation. He then has to booby-trap his house against a pair of bumbling burglars.
Everybody knows this already. But what's it really about?
At the start of Home Alone, a cute-but-feisty little Kevin McCallister (played by Macaulay Culkin) is sent to bed for misbehaving. "I don't want any family! Families suck," he says to his mother Kate (played by Catherine O'Hara).
"You'd feel pretty sad if you woke up tomorrow morning without a family," Kevin's mom replies. Careful what you wish for, kids!
At first, he's overjoyed at his newfound freedom, but after (hilariously) fighting off home invaders and spending the holidays all alone, Kevin really just wants his family back.
As for Kate, she spends the whole movie frantically looking for her son, screeching down the phone at police officers and hitchhiking across America with a polka band without ever sleeping.
It takes a crisis to bring out the love between Kevin and his mother, and we often don't appreciate what we have until it's gone.
12. Changeling (2008)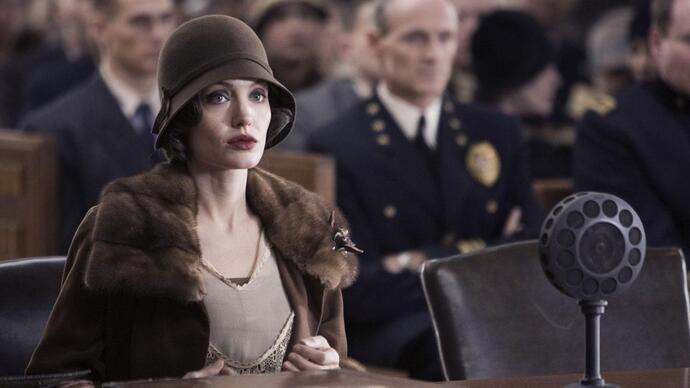 Clint Eastwood is the big name behind this tense mystery thriller that's based on true events.
The Wineville Chicken Coop murders were a series of abductions and killings in California, 1928. The targets were young boys, with one indirect victim being Christine Collins, whose nine-year-old son went missing for several months.
But when her son was "found," Christine claimed that he wasn't actually her son, pleading that this missing boy wasn't her child—even as she was forced to take him home on a "trial basis.
When that doesn't work, she was sent to a psych ward for being an unfit mother, alongside other women who dared to speak out against the police.
Brilliantly portrayed by Angelina Jolie, Christine represents director Clint Eastwood's cry against police corruption and violence, mingled with feminist themes, all as she continues her search and fight for her real son up until her death.
11. Boyhood (2014)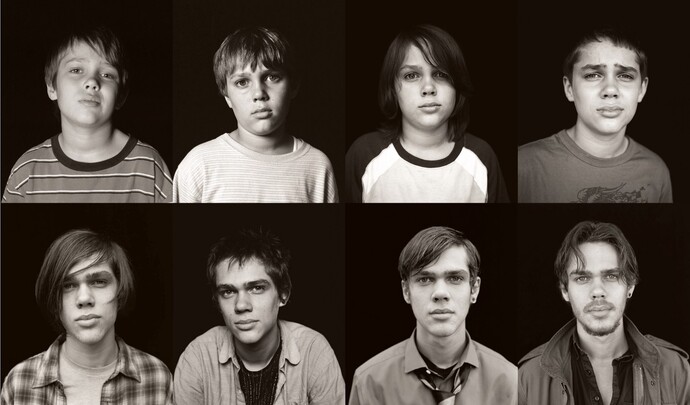 Boyhood is a truly one-of-a-kind movie—an epic production that took over a decade to make. There may not be any grand, Kubrick-style sets to speak of, but the humble coming-of-age drama is notable for its commitment: the entire cast grows up in real-time as the film unfolds.
The protagonist, Mason, is played by Ellar Coltrane between the ages of 6 to 18, who filmed sections of the movie every few years.
This whole idea was revolutionary for film, but also risky because the cast members were unable to sign contracts for more than seven years at a time due to the De Havilland Law.
Luckily, Coltrane and his co-stars stayed on board to the end, with Patricia Arquette playing Mason's divorced mother, Olivia.
Parents play a vital role in one's "boyhood," shaping how their eventual adulthood ends up—and for Mason, Olivia's bad luck with men takes its toll. Their strained relationship and his lack of a father figure threaten a dim future from which only Mason can dig himself out.
10. Lion (2016)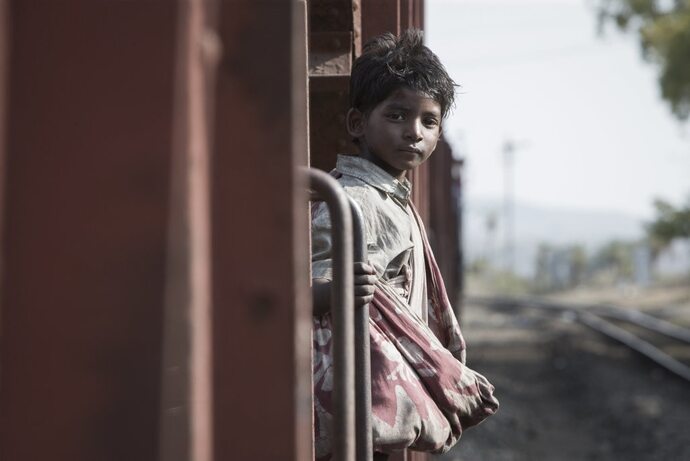 Garth Davis had a pretty successful feature debut with Lion, not only making it into the Oscar nominations but also becoming one of the highest-grossing Australian films of all time.
Aside from its gorgeous cinematography, Lion was praised for its stunning performances by Dev Patel and Nicole Kidman. Based on Saroo Brierley's 2013 novel A Long Way Home, Lion is a moving true story about one man's search for his lost family.
Lion opens to a poor family in India, 1986, where a five-year-old boy gets lost in the faraway capital. After an awful few months, he's placed into an orphanage and adopted by an Australian couple.
Twenty years later, Saroo (Dev Patel) has grown into his new family unit, but still feels a tug towards his foggy childhood.
Friction can often occur between biological and adoptive parents, but Saroo is blessed with a loving reunion and two mothers to make up for his years without one.
9. County Lines (2019)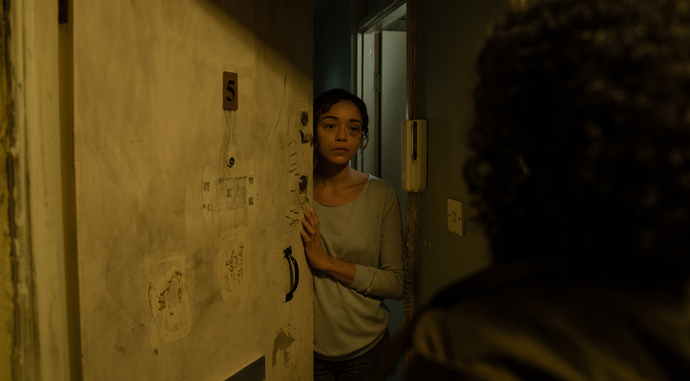 County Lines isn't a pleasant watch, but it's an important one—a stirring story about a young boy and his mother, who's arguably responsible for both dooming and saving his life.
Tyler (Conrad Khan) has a dingy existence in urban Britain. His depressed single mother (Ashley Madekwe) struggles to make ends meet, and she regularly brings home strange men. Meanwhile, Tyler looks after his little sister, gets into fights at school, and falls into drug trafficking.
As Tyler is roped into drug running to pay the rent, his mother grows worried and frustrated. It seems the more money he brings in, the further away he gets, growing increasingly more violent and moody until he eventually runs away from home altogether.
Despite all his machismo and bloodshed, it's actually Tyler's mum who ends up saving the day. Director Henry Blake shows us how fragile reality is, how deeply everything is interconnected when breaking or rescuing a life.
8. Mother (2009)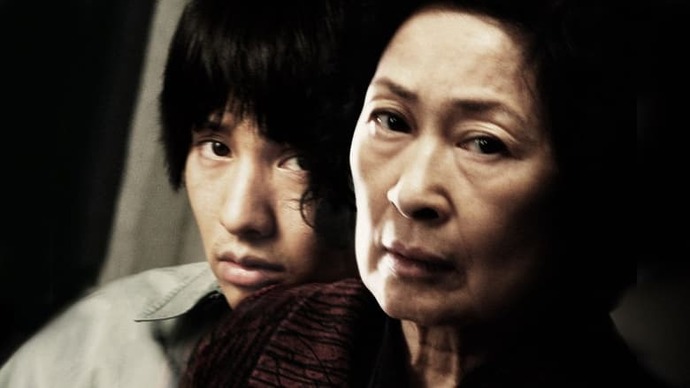 Social injustice is a common thread in Bong Joon-ho's filmography, and in Mother, this idea is explored through the lens of family. Before winning four Oscars with Parasite, the director was already impressing us with The Host, Memories of Murder, and Mother.
The South Korean thriller shows the lengths a parent will go to for their child. In the case of Yoon Do-joon (played by Won Bin) and his unnamed mother (played by Kim Hye-ja, who received critical acclaim), this means tracking down a dangerous killer.
When the police are no help, hell-bent on accusing the mentally handicapped Do-joon of murder, his mother decides to find the culprit herself in order to prove her son's innocence.
Mother is an eerie and dark mystery drama that sometimes feels like a horror and occasionally like a comedy. It's tonally pitch-perfect, super intense, and firmly held together by the performances and relationship of its central mother and son.
7. Jojo Rabbit (2019)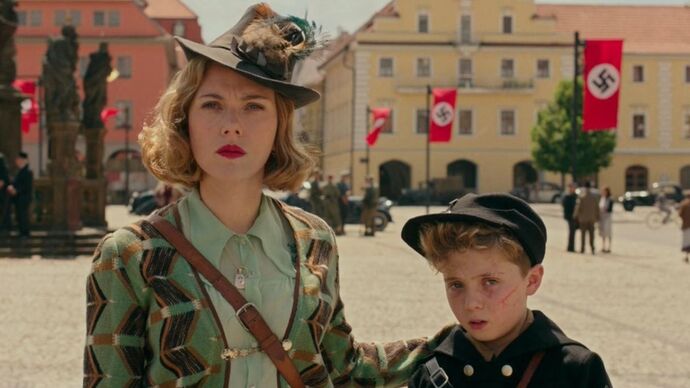 One of the reasons why Adolf Hitler managed such a strong hold on Germany is that he brainwashed citizens from a young age. The Hitler Youth encouraged children to snitch on suspected Jews—whether they were friends, neighbors, teachers, or even family.
Luckily, Taika Waititi managed to make a Nazi comedy without being insensitive, weaving elements of pathos and drama with offbeat humor.
During the collapse of the Nazi party, Jojo (Roman Griffin Davis) finds a Jewish girl hidden in his house by his mother Rosie (Scarlett Johansson). Though his imaginary friend Hitler (Taika Waititi) urges him to expose them, Jojo knows this would result in all their deaths.
Rosie tentatively reveals her role in the German resistance in a way her son would understand, and in doing so, she teaches him the path of tolerance and freedom—helped by his growing infatuation with the girl.
6. Moonlight (2016)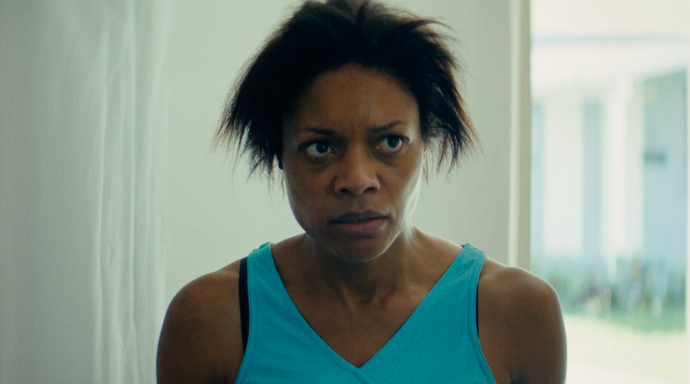 Naomie Harris almost turned down the role of a crack-addicted mother in Moonlight because it didn't align with her philosophy of only portraying black women in a positive light.
However, once she realized the significance and tenderness of Moonlight's story, she was on board. And good thing, too, because she got an Oscar nomination out of it!
Director Barry Jenkins based this coming-of-age on Tarell Alvin McCraney's (unpublished) play In Moonlight Black Boys Look Blue, and it's a cinematic triptych to behold—a three-part journey through Chiron's life.
Growing up in Miami during the crack epidemic, Chiron is accustomed to seeing his mother high and selling herself to men. The apology scene between Paula (Naomie Harris) and a grown Chiron (Trevante Rhodes) is truly heartbreaking and amazingly well-acted.
Harris only plays a small role in this Academy Award-winning masterpiece, which is the main reason we couldn't rank it in first place.
5. The Blind Side (2009)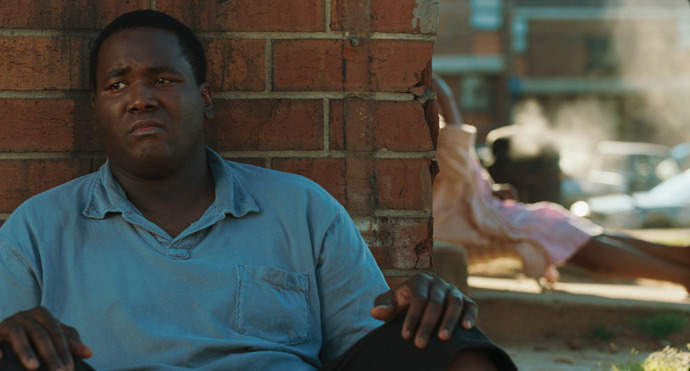 You can tell at first glance that "Big Mike" (Quinton Aaron) and Leigh Anne Tuohy (Sandra Bullock) aren't related. In fact, Leigh is Mike's adoptive mother who uprooted his poor upbringing so he could join the NFL.
If it wasn't for Leigh's strong will and kindness, Mike may have continued scrounging for scraps of food and running back to his drug-addicted mother for the rest of his life.
Despite the cautions and disapproval of her friends and family, Leigh sees past Mike's trauma responses to the gentle soul within. Whereas his real mother disappeared without a trace, the wealthy white soccer mom Leigh unexpectedly stepped in.
The Blind Side is a classic based-on-a-true-story drama that won Bullock an Academy Award. The only issue with John Lee Hancock's adaptation of the story (sourced from Michael Lewis's 2006 book) is that it undercuts urban minority groups as being at the hands of white charity.
4. Room (2015)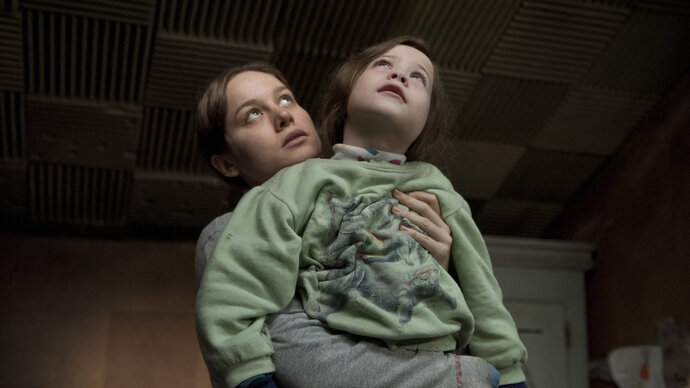 Joy (Brie Larson) is held captive by an unknown man, trapped in a room with only her five-year-old son Jack (Jacob Tremblay). In order to shelter her son from their traumatic reality as prisoners, Joy tells him that the room they live in is the whole world.
Her son Jack is relatively content with their squalid conditions, but Joy struggles deeply with depression, malnourishment, and routine rapes. Eventually, Joy and her son make a play to escape their captor.
The whole plot of Room is pretty grim, but director Lenny Abrahamson still finds wonder and optimism through Jack's childlike curiosity towards the new world—even as Joy and Jack grow apart out in the real world.
Joy is overwhelmed by her memories, the media, and Jack's ignorant desire to return to Room, leading her towards suicidal thoughts. In the end, though, it's Jack who saves his mother (for the second time) just as she saves him.
3. Back to the Future (1985)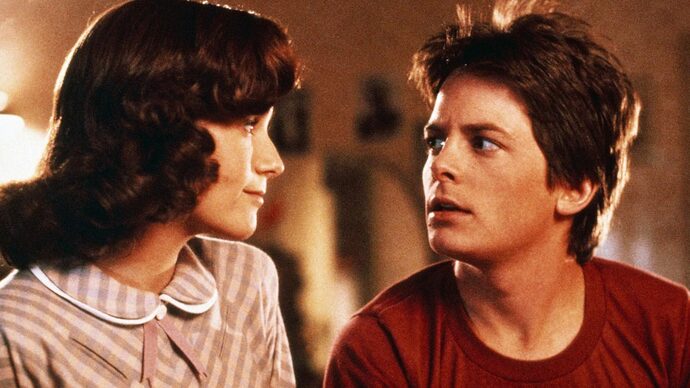 Although the plot description of Back to the Future might sound a little... incesty... we promise it's not like that. Sure, Marty McFly's mother falls in love with him, but that's only because of a mistake in the space-time continuum that messes with her fate.
If you don't already know, Back to the Future is the first film in one of the most successful cinematic trilogies ever made.
Robert Zemeckis's 80s classic is a sci-fi adventure for all, in which Marty (Michael J. Fox) accidently travels back in time with his inventor buddy Dr. Brown (Christopher Lloyd).
After finding himself in the 1950s, Marty inadvertently screws with the timeline and prevents his parents from meeting and falling in love. But his mom seems to feel a connection with someone else instead... one he spends the whole movie trying to scrub out.
2. Mommy (2014)
Xavier Dolan's artsy French-Canadian film Mommy takes place after a fictional outcome of the 2015 Candian federal election. An S-14 law is passed that allows parents to hospitalize their children for behavioral or financial difficulties, regardless of fundamental justice.
This proves a dangerous option for widowed mother Diane (Anne Dorval), who watches her son tazed off into the distance and placed in a straitjacket, all after making a simple phone call.
Before all this, Diane toiled under financial stress, house moving, and a troublesome son with ADHD. Steve (Antoine Olivier Pilon) is prone to lashing out, goading strangers, suicidal gestures, and he's hostile towards Diane's potential love interests.
Suffice it to say, their relationship is... strained.
Mommy was shot in an unusual 1:1 ratio to fit the avant-garde vibe and domestic themes, with the exception of one clever widescreen scene.
1. We Need to Talk About Kevin (2011)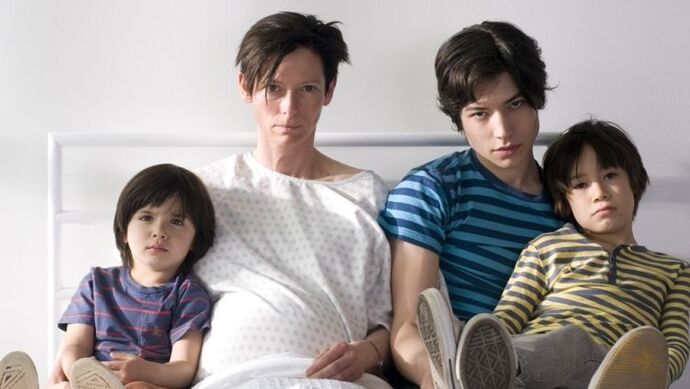 Kevin is truly the son from hell in Lynne Ramsay's psychological thriller We Need to Talk About Kevin, but the trouble is, only Eva (Tilda Swinton) can see it. To the rest of the world, Kevin is a cute, lovable kid whom no one expected to end up behind bars.
Kevin uses his almost impressive skill to manipulate those around him and get whatever he wants, all while making Eva look like the bad guy.
We watch Kevin grow and conspire across three stages of his life: as a toddler, as a child, and as a teenager (played by Ezra Miller).
Lynne Ramsay saturates the screen in red as a symbol of Kevin's violence throughout his life. Based on the 2003 novel by Lionel Shriver, We Need to Talk About Kevin had an arduous pre-production that was worth it for the awards and praise it garnered!