The best films find a way of pulling us in as an audience and staying with us for a long time after the credits have rolled.
But when it comes to movies that tackle mature subjects that are so dark and heavy, it takes a lot of skill on the part of the director and cast to hold the audience in a world they don't want to find themselves in.
Addiction is not an easy subject. Given that movies are often used as a way to escape the harshness of reality, few people want to sit down to a film that highlights the depressing, destructive, and painful aspects of life as an addict and how addiction affects people.
But when they're done well, these are the kinds of must-watch movies that could change your life. Here are some of the best movies about addiction to drugs and alcohol.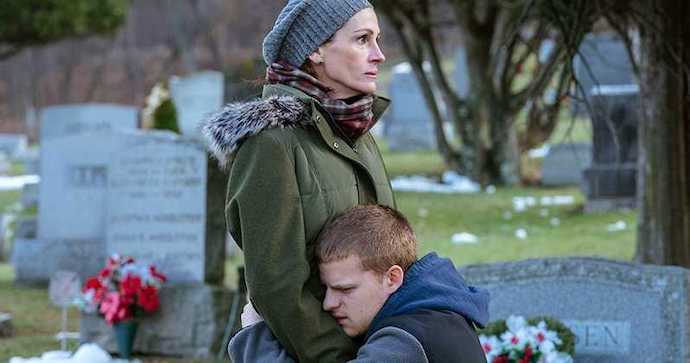 Where Ben Is Back succeeds the most is in its great performances by Lucas Hedges (an opioid-addicted teen who's home from rehab for the holidays) and Julia Roberts (the mother who's wary of his behavior).
Although the script sometimes falls into hyperbole and the story loses track of what it wants to say, for the most part Ben Is Back is an intriguing drama about the pain of America's opioid crisis and the effect it has on families everywhere.
The best parts of the film are when the relationship between Ben and his mother are on full display—as she tries to keep him sober, and as he struggles to fight the urge to use.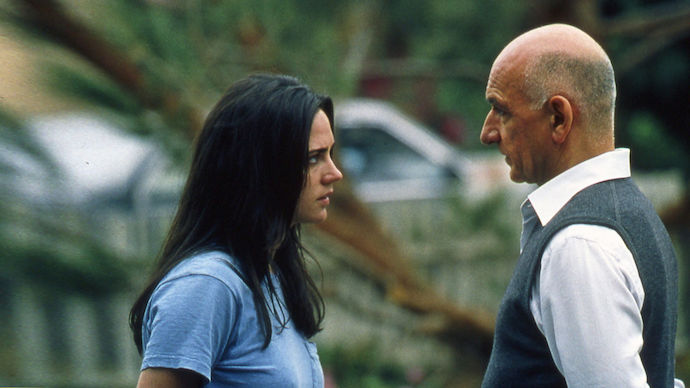 On the surface, House of Sand and Fog isn't about addiction. While lead character Kathy used to be an addict, she's in recovery now. When her home is taken away from her and purchased by an Iranian family, she tries her hardest to get her house back.
But deep down, the film is about addiction—not substance addiction, but addiction to one's misery. House of Sand and Fog makes it clear that Kathy is a troubled and unhappy person who can't bear to give her house away. She yearns to wallow in her home and be left alone.
Jennifer Connelly, Shohreh Aghdashloo, and Ben Kingsley all turn in gripping performances in the film, and the latter two even received Academy Award nominations for their roles.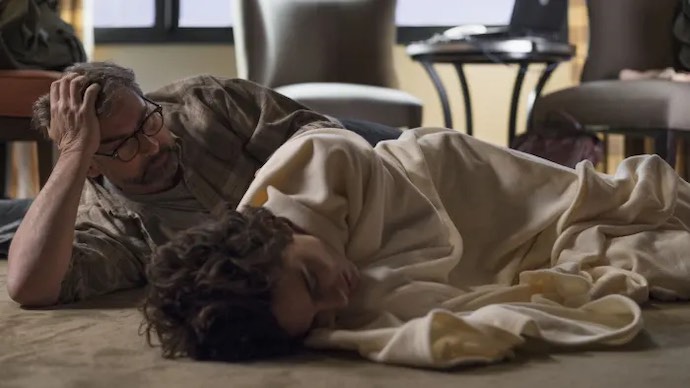 Based on the accounts of a father and son who wrote books about their relationship through drug addiction, Beautiful Boy is an unflinching look at how manipulative a child can be toward their parent(s) as they fuel their addiction.
Anchored by a realistic performance by Timothee Chalamet, the film brings us into the world of a young man who had such promise before he was enticed by the world of hardcore drug use.
While the narrative pulls around a bit too much and ends up with strange jumps at times—manically hopping between Nic and his father—both Chalamet and Steve Carell elevate the adapted material into something harrowing.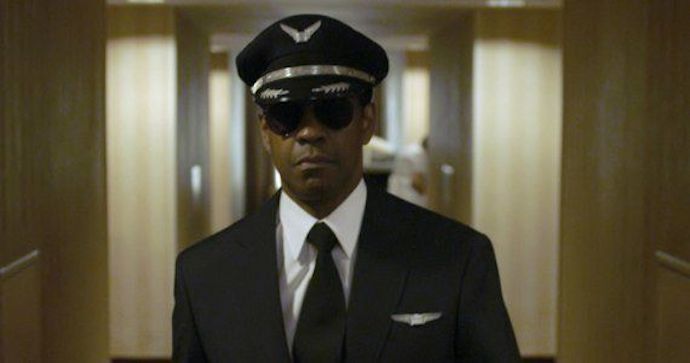 Flight is a marvelous film with an unexpected moral puzzle.
When Captain Whitaker saves the hundreds of people aboard his plane by performing an unconventional field landing that only a handful of pilots could pull off, he's surrounded by the press and investigated by the FAA as to why the plane went down in the first place.
Captain Whitaker is hiding a dark secret: he was drunk through the crash. The investigation into Whitaker and his alcoholism forces him to confront truths he wants to ignore.
Denzel Washington's performance as Whitaker is captivating, and the moral question of whether or not he should be allowed to fly again after saving hundreds of people—despite the fact that he broke FAA regulations by being intoxicated—is thought-provoking.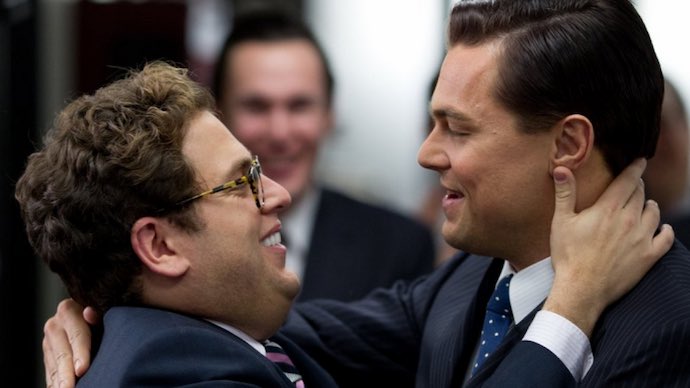 While there's plenty of alcohol and substance abuse in The Wolf of Wall Street, this movie is really about addiction to money.
The Wolf of Wall Street is the adapted true story of Jordan Belfort and his Wall Street stock brokerage Stratton Oakmont. As he chases after wealth, he becomes addicted to his reckless lifestyle—causing him to flout financial laws in the process.
It's a modern classic of a film, and Leonardo DiCaprio's performance is extraordinary in its depiction of hedonism. Jonah Hill (who plays Belfort's number two) is fantastic as well.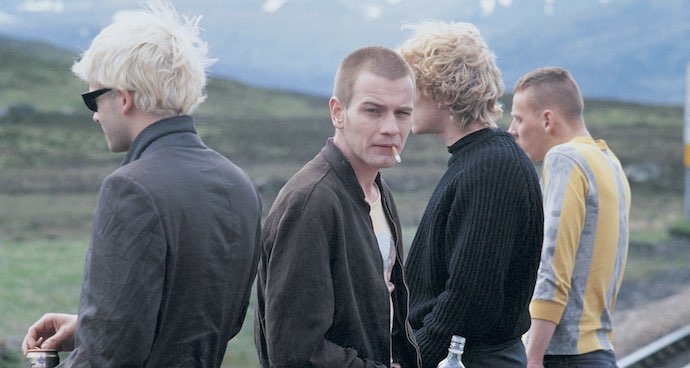 Danny Boyle's adaptation of Irving Welsh's harrowing Scottish novel about heroin addiction is widely regarded as a masterpiece.
In Trainspotting, we see the lives of three young Edinburgh men who are heroin addicts. When they decide on selling a bulk of their drugs for profit, they gather their cash together—along with their psychotic associate Begbie—and make the deal.
There's a palpable sense of sorrow as we watch them throw their lives away, and you can't help but wonder which of them will die and which will walk away by the time the film concludes.
Trainspotting was a career-making movie for all involved, and is still one of the best movies ever made about drug abuse.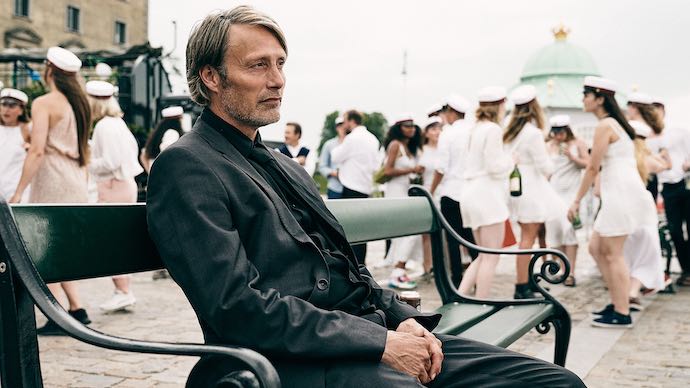 Another Round is Thomas Vinterburg's incredible tale of four teachers who decide to undertake an experiment: by keeping their blood alcohol level always at 0.05%, they aim to prove Skårderud's theory that all people are born with a percentage alcohol deficiency.
The film shows the four teachers finding results with their experiment, as they are more motivated in their personal and professional lives. However, they are soon met with alcohol dependency and lose the ability to control their drinking.
The four leading actors are all deeply devoted to the script and give great performances, but Mads Mikkelsen stands out in the leading role. The film was awarded an Academy Award for Best Foreign Film, and an English language remake is now in the works.