From guardian angels to fallen ones; off-world demons to Satan manifest himself. There are all kinds of movies centered on angelic and demonic beings, whether religious, supernatural, or fantastical.
These movies can involve all manner of plots, like Tom Hanks running around trying to decrypt ancient codes or angelic beings attempting to save humanity from evil. This is where the physical collides with the metaphysical, resulting in movies unlike any other.
Here are our picks for the best movies about angels and demons, ranging from ones packed with thrills and scares to ones that are more somber and self-reflective.
15. Angels & Demons (2009)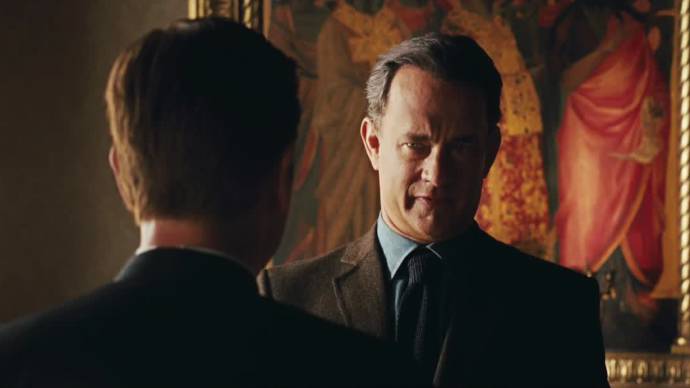 It makes sense to start any list about angels and demons with a film called Angels & Demons. In this mystery thriller sequel to The Da Vinci Code by Ron Howard, Tom Hanks stars as Robert Langdon, a Harvard University professor of symbology.
The Illuminati is back in action, so Robert flees to Rome to warn their age-old enemy: the Vatican. Ancient symbols and holy rituals litter this movie, so if you're interested in anything religious or historical, this is the franchise for you!
Based on Dan Brown's 2000 novel, Angels & Demons is a classic thriller flick that requires a bit of an open mind to enjoy but manages to please most crowds. Ewan McGregor and Ayelet Zurer also star.
14. City of Angels (1998)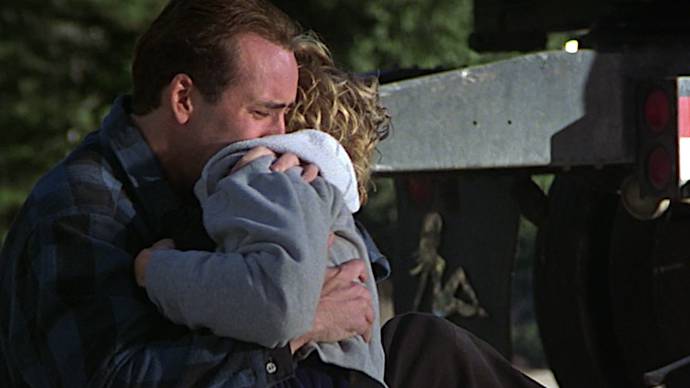 City of Angels is actually a remake of another movie mentioned later in this list: the German masterpiece, Wings of Desire. But if you're not a fan of black-and-white foreign-language movies with subtitles, then City of Angels is a more modern-friendly version of the beautiful story.
Nicolas Cage stars as Seth, an angel who's invisible to humans and wanders Earth. This lonely existence does have a purpose, though: he joins people on their journeys to the afterlife, only becoming visible as their death approaches.
But when he falls for heart surgeon Maggie (played by Meg Ryan), Seth must make a choice between mortality and immortality. Brad Silberling directs this swooning remake that's sure to make you appreciate the smaller things in life!
13. The Adjustment Bureau (2011)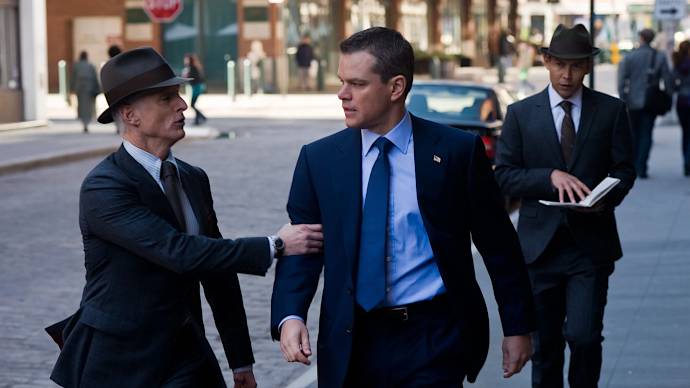 The Adjustment Bureau reimagines angels in a different way. The oh-so-very-21st-century guardians have suits instead of wings and look like any modern guy stepping out of the office for their lunch break.
But the omniscient "Chairman" is no corporate CEO overseeing business, and his city workers aren't employees in the usual sense. Rather, the "Adjustment Bureau" is essentially God and his angels.
After a congressman (Matt Damon) falls for a dancer (Emily Blunt), he starts to notice men in hats following him around. These men exist to make sure everything in the world goes according to "The Plan" (which could very well be called fate, destiny, or whatever else).
George Nolfi's sci-fi romance is an exploration of God's will versus man's free will, as the angels explain that their one attempt at letting humans run wild resulted in the Dark Ages.
12. Frailty (2001)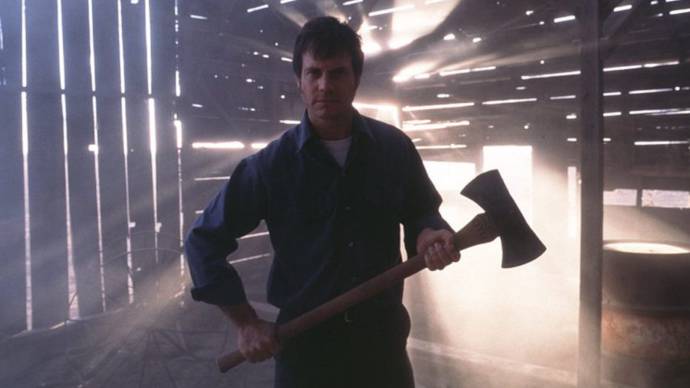 Bill Paxton's directorial debut opens to Adam Meiks (Matthew McConaughey) telling an FBI agent about the "God's Hand Killings" that were perpetrated by his brother, who recently committed suicide after burying the bodies in a rose garden.
Rewind a decade or so and we see his father spouting some crazy talk about demons to his two sons. Played by Bill Paxton himself, the father of Adam and Fenton believes he's seen an angel, who gives him the task of killing demons disguised as humans.
A lot of drama and a few plot twists later, it's not entirely clear whether Fenton's brother and his dad really could see demons or if they were just disturbed. What is clear is that Frailty is an underappreciated gem of psychological thrillers worth watching.
11. The Devil's Advocate (1997)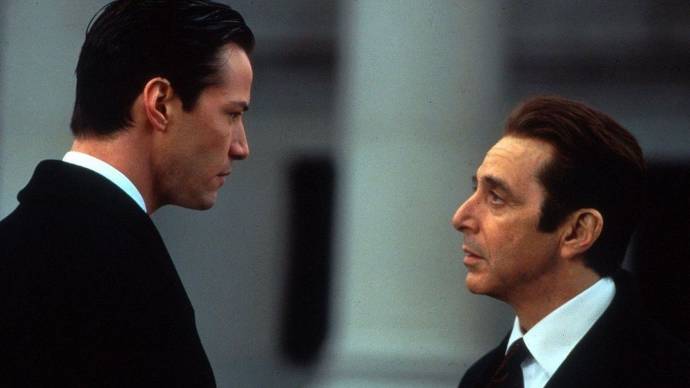 Society generally views lawyers as one hair short of demons themselves as they twist words to set criminals free and make bank doing so. In Taylor Hackford's thriller The Devil's Advocate, this idea is quite literal.
Kevin Lomax (played by Keanu Reeves) gets a job with a New York law firm, not realizing that his boss is the actual Devil himself. Played by Al Pacino, John Milton (i.e. Satan) tempts Kevin with all the plush riches of his employment, but in return his home life begins to deteriorate.
Don't take this film too seriously when you watch it. Enjoy Pacino's gleeful performance and take the supernatural horror with a pinch of salt!
10. The Da Vinci Code (2006)
As we mentioned earlier, Angels & Demons is the sequel to The Da Vinci Code, also directed by Ron Howard. This one's got quite a bit more historical jargon and complexities to it, so it's better suited to those who have an interest in the Renaissance and Medieval periods.
Get into the nitty-gritty details of Dan Brown's 2003 novel, brought to the big screen by Tom Hanks, Audrey Tautou, Ian McKellen, and Paul Bettany.
Robert Langdon is called to help investigate a murder in the Louvre, where the body is splayed out like Da Vinci's "Vitruvian Man." Robert delves into a whole bunch of conspiracy theories to try and find the killer, who leaves a trail cryptic clues behind him.
9. Hellboy (2004)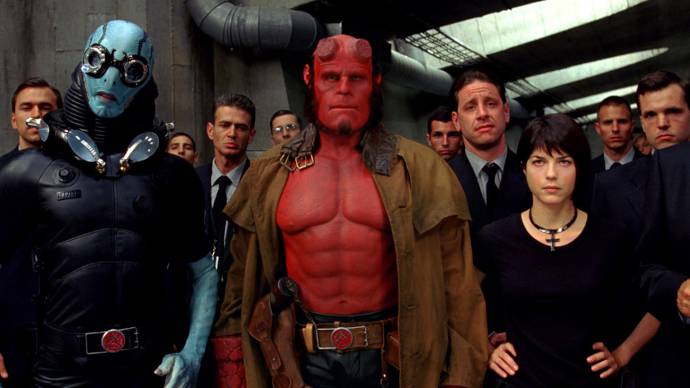 Hellboy has an entire franchise to his name, but we're sticking to the first installment for this list. Ron Perlman is the perfect actor for the gruff-yet-witty demon-warrior assigned to protect Earth from the paranormal.
Not your typical superhero, Hellboy enters the world through a portal in 1944—as a bright red demon baby with a fist made of stone. Hellboy grew up physically before he did mentally, boasting a huge frame with a teenage-like rebellion.
Now an agent of the Bureau of Paranormal Research and Defense, Hellboy is sent to battle many strange creatures, usually with one-liners locked and loaded at the ready.
Unlike director Guillermo del Toro's other (much darker) fantasy movies, Hellboy is a playful action-packed piece of supernatural fun.
8. Jacob's Ladder (1990)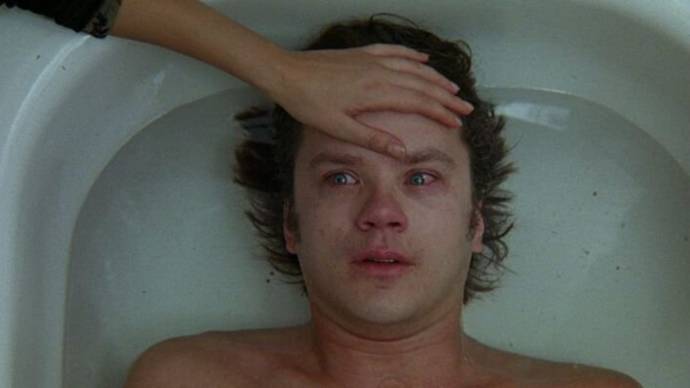 Cinema has come up with all sorts of explanations for demonic visions: mental illnesses, ghosts, aliens, the devil, the afterlife, etc. Adrian Lyne gives us a new theory in his psychological horror Jacob's Ladder.
Jacob is a New York postal clerk living a humdrum life when he starts to catch glimpses of demons. Obviously, this makes him go a little crazy, but he eventually finds out that he's not alone in the experience: his former platoon mates see them, too.
Played by Tim Robbins, Jacob hasn't seen his old platoon since the Vietnam War. Now, they're suddenly reunited as victims of this strangely satanic psychosis. How coincidental.
Jacob's Ladder not only puts a new spin on the notion of demons (referencing a theory by Meister Eckhart that they're actually good), but also presents them in visually inventive ways.
7. Constantine (2005)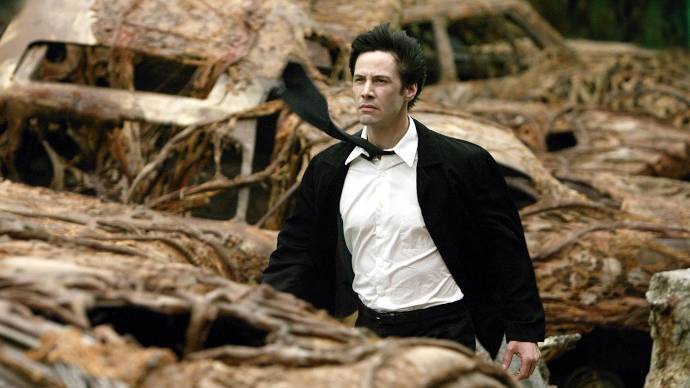 Keanu Reeves stars in Constantine as a self-destructive and cynical exorcist. Though who wouldn't be moody when you're surrounded by demons all day?
John Constantine has the ability to perceive and communicate with angels and demons hidden across the world. When detective Angela Dodson finds video footage of her sister calling his name just before committing suicide, she seeks out Constantine's help.
A middleman between Heaven and Hell, Constantine is plunged into a world of horrors to try and regain balance between good and evil. This includes a personal trip into Hell to meet with Satan himself. Good luck, Keanu! Francis Lawrence directs.
6. Hereditary (2018)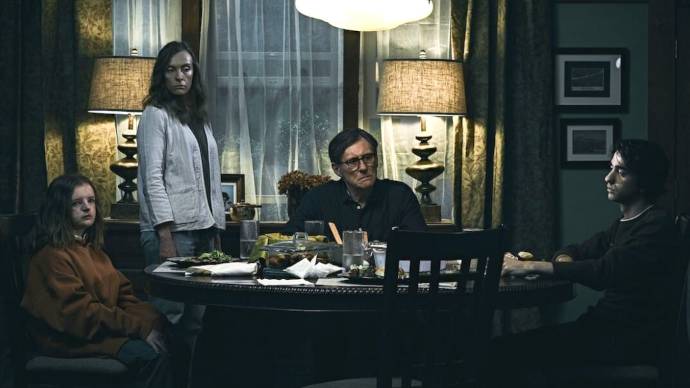 Hereditary is the movie that launched Ari Aster's trio of A24 horror flicks, proving that this film is more than just the run-of-the-mill ghost story it appears to be in its first 10 minutes.
Toni Collette gives the performance of a lifetime as Annie, a mother stricken with grief. The loss of her own (distant) mother was a blow, but when her beloved daughter also dies, she begins to unravel.
As A24's highest-grossing film until the recent Oscar-winner Everything Everywhere All at Once, Hereditary makes seances, covens, and cults creepy again in this incredible horror experience.
5. It's a Wonderful Life (1946)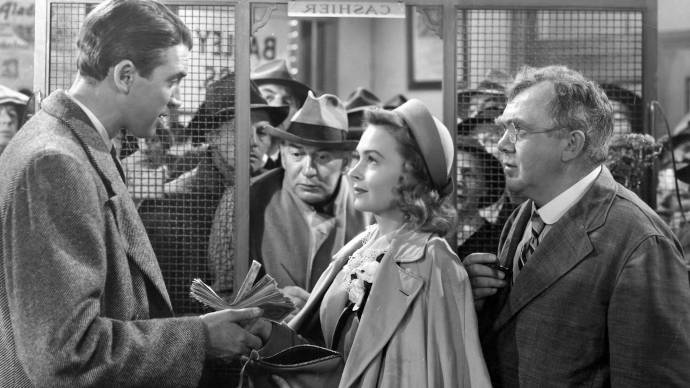 "Every time a bell rings, an angel gets his wings!"
There are no demons in this festive family favorite, but there's a very sweet old angel named Clarence. Clarence (played by Henry Travers) is finally given the chance to get his wings after being sent down to Earth on Christmas Eve, 1945.
George Bailey (played by Jimmy Stewart) is contemplating suicide after his life falls apart, so Clarence shows him what the world would like like if he were never been born. Safe to say, Bedford Falls is even worse off without him.
People die, others get hospitalized and imprisoned, and houses turn to slums... all because George wasn't there to help them. It may sound depressing at first glance, but Frank Capra's holiday classic is a heart-warmer if there ever was one!
4. The Evil Dead (1981)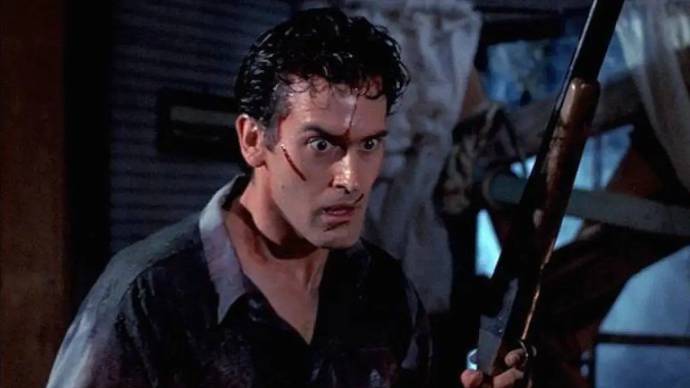 By today's standards, The Evil Dead isn't any scarier than a puppet show drenched in ketchup. However, the B-movie horror spawned a cult following big enough to immortalize The Evil Dead through the ages.
Written and directed by Sam Raimi, The Evil Dead unfolds at an isolated cabin in Tennessee. (Because where else would a group of teens go for vacation?) What starts out as the porch swinging on its own ends with each teenager getting possessed by a demon, one by one.
The gang probably should've gone home after they found a copy of the Egyptian Book of the Dead and a tape recorder about reincarnating demonic entities...
3. Rosemary's Baby (1968)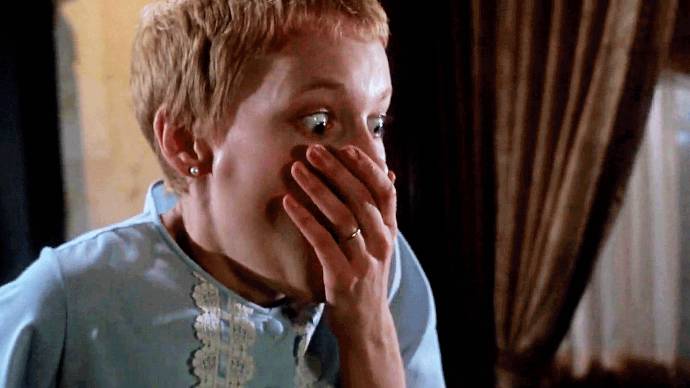 There are tons of movies out there depicting Satan, but few are as iconic as Roman Polanski's psychological horror Rosemary's Baby.
Having just moved into a swanky new apartment in New York City, Rosemary (played by Mia Farrow) is excited to start her new life with her husband Guy (played by John Cassavetes).
The news of her pregnancy only elates her more, but strange happenings begin to haunt them.
Thin, pale, and riddled with pain, Rosemary is persuaded that her instincts are wrong and all is well. But as it turns out, this is a complete lie—the baby actually belongs to the Devil, and her neighbors are part of a Satanic cult. How's that for a frightening predicament?
2. Wings of Desire (1987)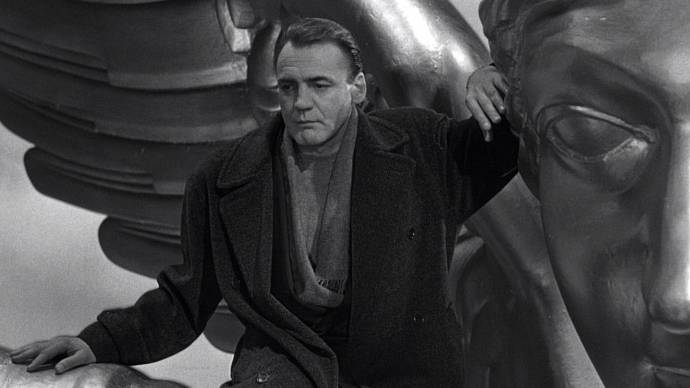 Wings of Desire (or The Heaven/Sky over Berlin) is highly acclaimed and fervently studied by critics, academics, and film buffs. Why? Because it's a stunning landmark of German cinema.
Damiel and Cassiel are two immortal angels who gaze unseen over a divided Berlin. Their purpose is to "assemble, testify, preserve" reality, listening in on the thoughts of passing Berliners.
Damiel (played by Bruno Ganz) falls for a lonely trapeze artist and decides to shed his immortality. Meanwhile, Cassiel (played by Otto Sander) is tormented by his failure to save a man from committing suicide.
A melancholy fantasy drama that won Best Director at the Cannes Film Festival in 1987, Wings of Desire went down as a legendary piece of art cinema, poetically directed by Wim Wenders.
1. The Exorcist (1973)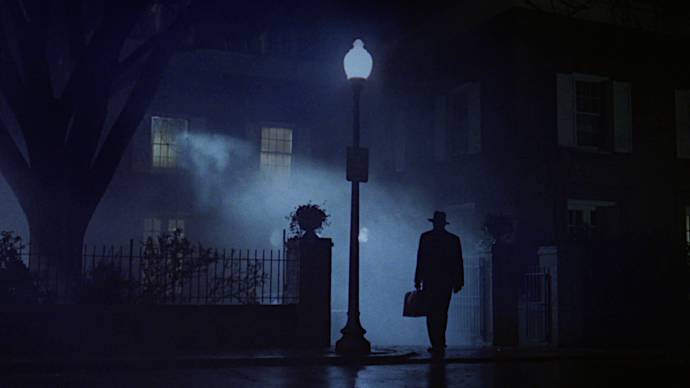 Here we have the possession movie to end all possession movies. William Friedkin's supernatural classic might not be that scary nowadays, but it was a real game changer for horror back in the 70s.
The Exorcist tells the disturbing tale of a young girl who gets possessed by a demonic entity in Georgetown, Washington. Her desperate mother calls upon doctors and priests to help her, but the demon is far too comfortable in Regan's body to leave so easily.
Brilliantly played by a young Linda Blair, Regan swears her way through the movie with inhuman strength and grotesque SFX makeup. It's pretty gross but impeccably made, inspired by a real months-long exorcism of a 14-year-old boy in Maryland, 1949.