Living is hard, but living forever is even harder. That tension is what makes immortality such a compelling idea in fiction.
As an immortal, you'd have to face all kinds of unique dilemmas. Maybe it's the pain of losing all your loved ones over and over again, or the enduring struggle of a lifelong battle, or the challenge of living life to the fullest across ever-changing centuries.
Immortality is a popular concept in cinema and there have been several great films that explore immortality as blessing, curse, or both. But one thing is always clear: forever is longer than you think.
From ancient warriors to vampiric creatures, here are my picks for the best movies about immortals and immortality that might make you think twice about wanting to live forever.
12. The Old Guard (2020)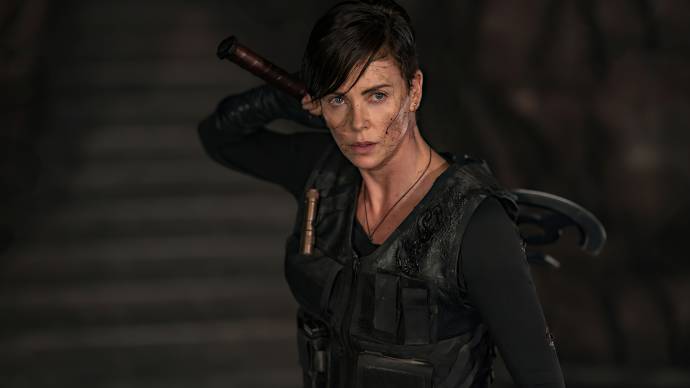 Based on the comic series, The Old Guard crosses superheroes with mercenaries—but the superpowered mercenaries here have self-healing abilities that make them immortal.
This Netflix action flick has Andromache (Charlize Theron) on a perilous mission to stop a criminal mastermind from threatening her team of immortals, including a new member that recently joined.
While going through the motions of a decent thriller, its strength lies on the characters. Andy struggles with the loss of a fellow warrior and tries not to pass that burden onto her team.
11. Tuck Everlasting (2002)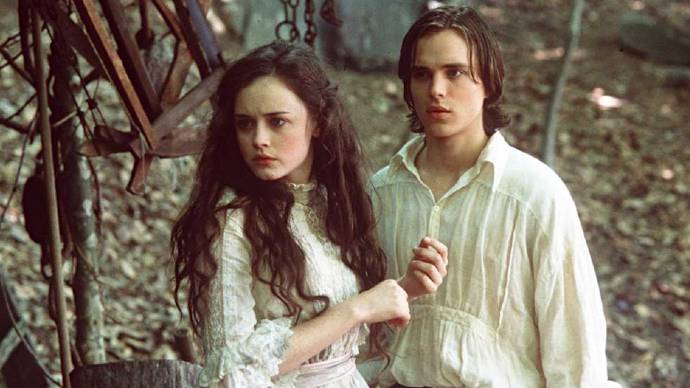 Of all the movies on this list, Tuck Everlasting may be the tamest of the bunch, but its exploration of immortality is just as profound.
Based on the bestselling book, this fantasy movie tells the story of Winnie Foster (Alexis Bledel) and her friendship with a boy named Jesse. She soon learns of his secret, putting their friendship to the test.
More than just an innocent love story, Tuck Everlasting is a coming-of-age tale that has a lot to offer regarding lessons about empathy and living life to the fullest. While it isn't the best of its genre, Tuck Everlasting is a gentle slice-of-life fantasy worth watching.
10. Blade of the Immortal (2017)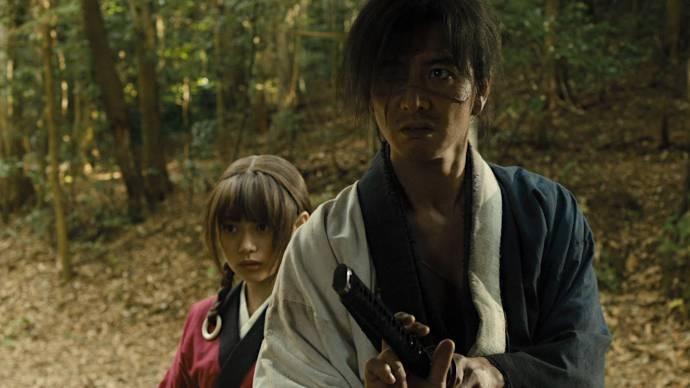 Otaku fans may find themes of immortality commonplace throughout fantasy-themed anime and manga. If you're in search of something along those veins but in live-action form, here's one to check out.
Based on the manga by Hiroaki Samura, Blade of the Immortal follows an immortal samurai named Manji, who's tasked with protecting orphan girl Rin and avenging her parents who were slain by the Ittō-ryū samurai.
This gory and violent samurai film never pulls its punches. From its first fight scene, it's a full-on bloodbath, but at its heart is a tender connection between Manji and Rin that makes its themes resonate.
9. The Man From Earth (2007)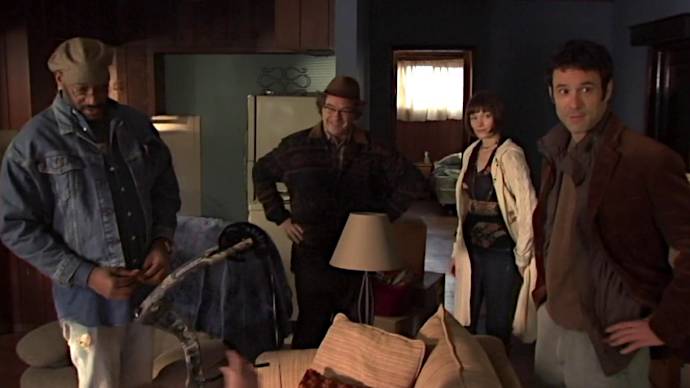 The Man From Earth is a more cerebral take on the idea of an immortal man. It centers on professor John Oldman (David Lee Smith), who claims to be a Cro Magnon who's lived more than 14,000 years.
On the day of his retirement, he confesses all this to his fellow faculty members, who are more than eager to share their thoughts.
Despite being high-concept science fiction, The Man From Earth pretty much takes place in a single room and is heavy on dialogue. (You'll find similarities with the Star Trek episode "Requiem for Methuselah," which writer Jerome Bixby also wrote.)
8. The Age of Adaline (2015)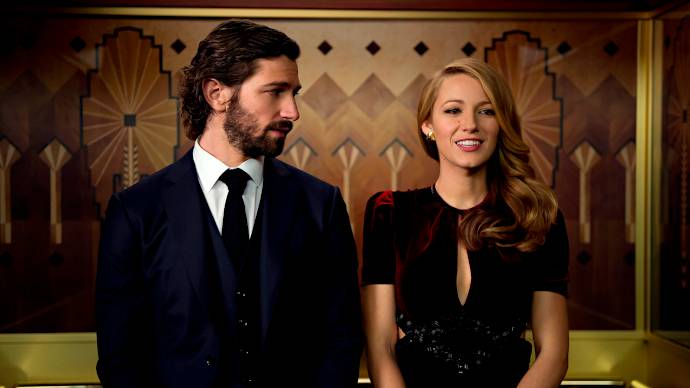 For the chick flick crowd, we have The Age of Adaline, a great watch about an immortal who's looking for a life fulfilled.
It tells the story of Adaline Bowman (Blake Lively), who remains stuck at the age of 29 after she's revived from a car accident. She maintains a resolute composure as she goes on a quest of self-discovery.
In line with its sentimental tone, the film explores immortality as an encouragement for optimism and self-improvement, and it helps that Lively effortlessly makes her character easy to root for.
7. Interview With the Vampire (1994)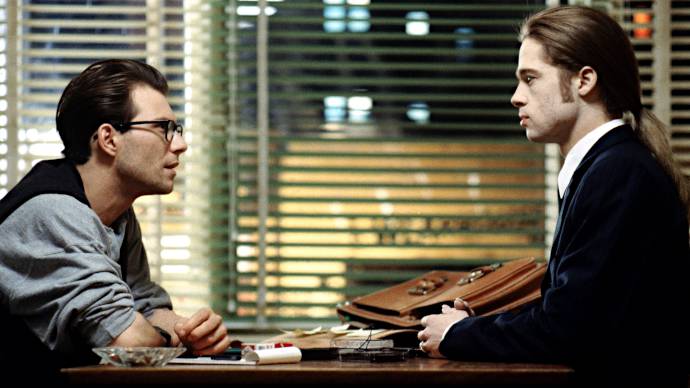 Anne Rice's series of The Vampire Chronicles novels have themes of loss and isolation underpinning Lestat's humanity and vampirism.
While Interview With the Vampire: The Vampire Chronicles is far from a faithful adaptation of Rice's work, it does illustrate her deep themes with lush imagery and a gothic atmosphere.
This somber tale centers on Louis (Brad Pitt) and his encounter with the infamous Lestat (Tom Cruise), who turns him into a vampire. They now work to turn Claudia (Kirsten Dunst) into a vampire. Between it all, there's passion in every frame that makes this an immortal cult classic.
6. Mr. Nobody (2009)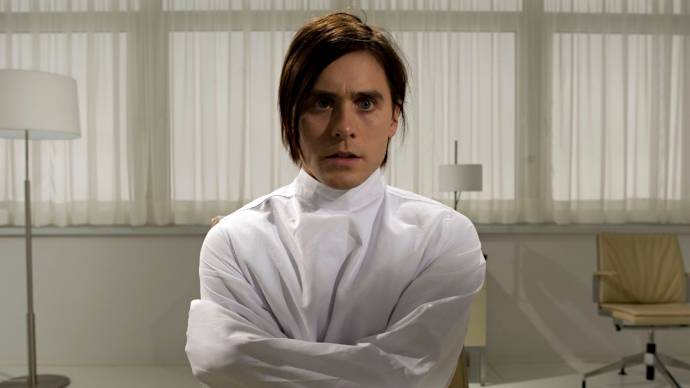 Mr. Nobody juggles different sci-fi concepts: immortality, memory, and the multiverse. Buried in those complex ideas is a tale of a 118-year-old man who shares with his doctor about his romances, his parents, and his hardships. All the while, the world unfolds around him.
An open mind and heart are required here, since Mr. Nobody goes back and forth between chapters of Nemo's life. Still, a passionate Jared Leto makes it all come to life, and the end is rewarding when we look back on Nemo's endless yet gratifying odyssey.
5. The Fountain (2006)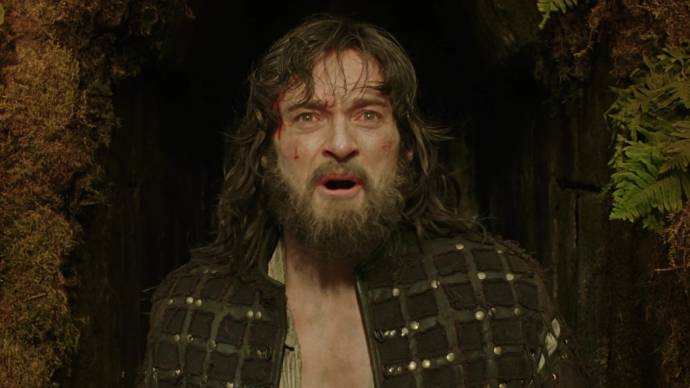 Darren Aronofsky is a filmmaker who's truly eager to share his perspectives on existentialism and immortality, and one of the greatest examples of that is his film The Fountain.
This epic romance finds Hugh Jackman and Rachel Weisz playing three different characters across three different storylines, each one assuming a different genre yet still bound by love and death.
Each story follows the same pattern: a man and a woman fall in love and evade their mortality. Through the film's epic scope and stunning visuals, Aronofsky is able to transform this tale into a transcendently uplifting experience for everyone who watches.
4. Pirates of the Caribbean: The Curse of the Black Pearl (2003)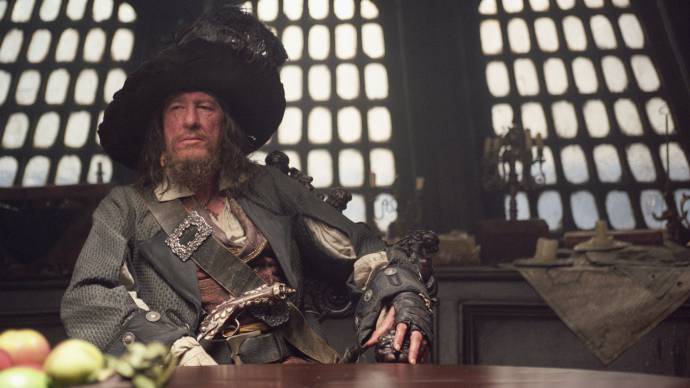 The first Pirates of the Caribbean movie dips into the idea of immortality with Captain Barbossa (Geoffrey Rush), whose prized immortal crew serves the Black Pearl. The catch? They turn into undead skeletons whenever they step into moonlight.
That's just one of the many ingenious elements in the swashbuckling adventure, which all come together in a rip-roaring ride that leads to future Pirates of the Caribbean movies and Will's eventual fate that entangles with the mythology behind the Fountain of Youth.
3. Only Lovers Left Alive (2013)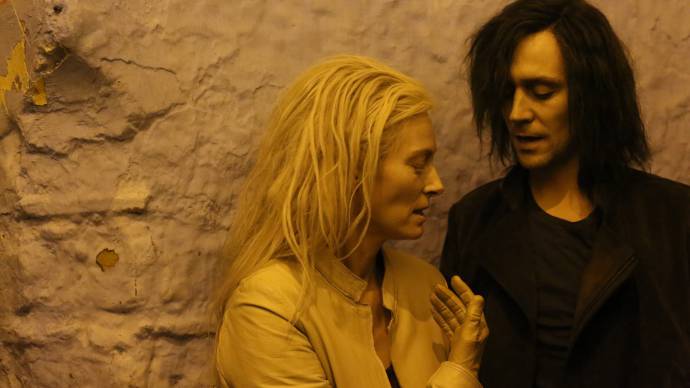 We've already touched on Interview With the Vampire, but there's an even greater vampire film with an even greater exploration of the pains of immortality: Only Lovers Left Alive.
Jim Jarmusch's cult classic is a gothic tale that follows two compassionate vampires in Eve (Tilda Swinton) and Adam (Tom Hiddleston), who are reunited but have to deal with Eve's unhinged sister Ava (Mia Wasikowska).
There's a grace and awe in Only Lovers Left Alive that surpasses most vampire fiction, made complete by Jarmusch's dive into cursed immortality that's dressed as a tender romance between Eve and Adam.
2. Death Becomes Her (1992)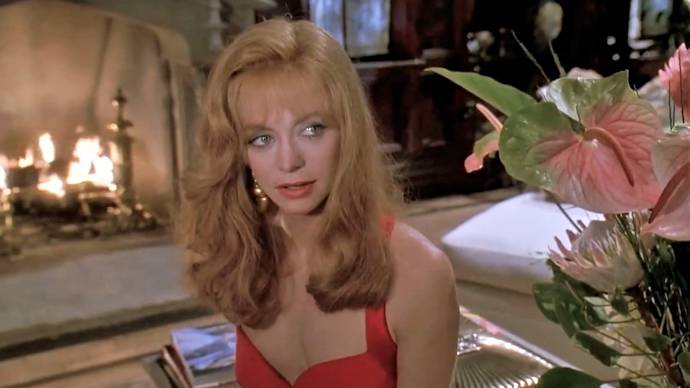 If you're looking for a movie about immortality that involves a bit of witchcraft, Death Becomes Her is a charming watch.
Meryl Streep and Goldie Hawn star as lifelong rivals who want to win the affections of a plastic surgeon (Bruce Willis), which leads them to take a potion that grants more than just immortality.
The cherry on top here is the visual effect work that highlights the outrageous witchcraft done to Madeline and Helen. With Robert Zemeckis in the director's chair, the campy charm and over-the-top comedy come together to wonderful results.
1. Highlander (1986)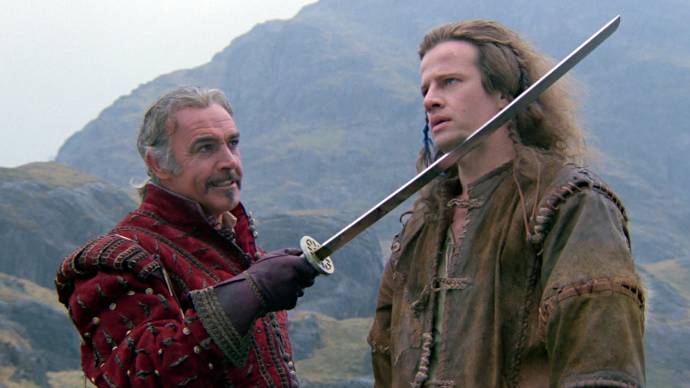 Fantasy movies of the 1980s took one of two paths: they either ended up as mainstream staples or cult favorites. Highlander falls into the latter group, mainly for its high-concept premise.
Highlander involves an ancient war involving immortals, with the central character being the Highlander named Connor MacLeod (Christopher Lambert). After he's found by Ramírez (Sean Connery), MacLeod prepares to battle his nemesis, the Kurgan.
Even for a fantasy film, Highlander stands out for its absurd worldbuilding that's punctuated by awesome music, fun performances, and exciting swordfights. It makes for an exciting tale about a legendary knight finishing an age-old war—and more than that, it's the definitive immortal fantasy movie.