Vampires are common in horror, especially in the old-school horror genre after Nosferatu (1922) hit cinemas. But vampire movies have spun the concept many times, resulting in atypical vampires like Edward Cullen and the infamous daywalker Blade.
While traditional vampires are gloomy and dreary, a few clever twists can shift the mood and atmosphere away from horror and more towards action, drama, romance, or even comedy.
While most vampire movies retain some semblance of the original folklore—bloodsucking, pale skin, gentlemanly behavior—others have moved away to incorporate new ideas like human-vampire hybridism, genetic mutations, and even organized vampire societies.
Throw away your preconceptions of what a "vampire movie" ought to be. Here are our picks for the best movies about vampires!
15. Day Shift (2022)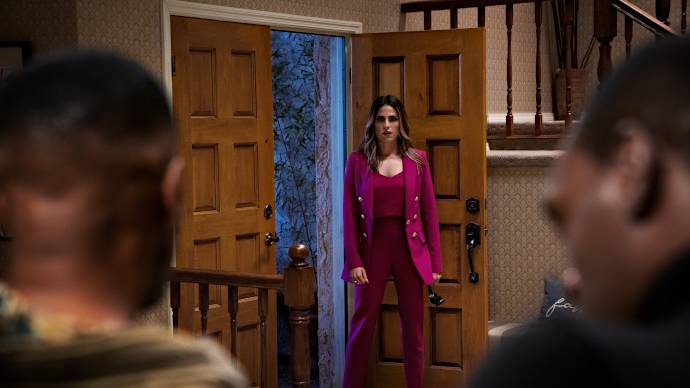 Day Shift is kind of like Men in Black except they're fighting vampires instead of aliens. Starring Jamie Foxx and Snoop Dogg, both are perfect for depicting the "gangster movie" feel of the premise.
The film follows the story of Bud Jablonski (played by Jamie Foxx) who works as a pool cleaner but is also secretly a vampire hunter who hunts vampires and trades their fangs for money.
However, his vampire-hunting job doesn't go so well and he ends up being the one hunted by his prey.
14. Dark Shadows (2012)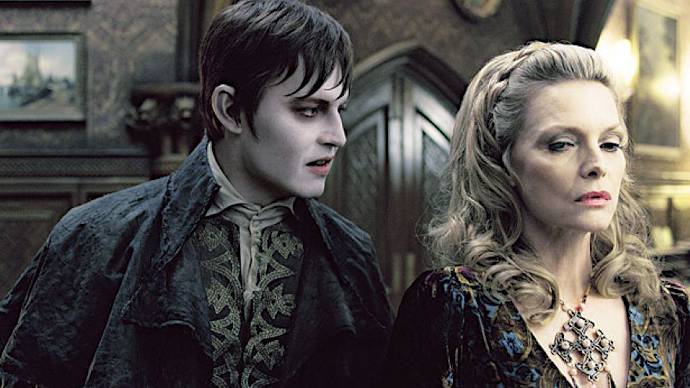 Vampires aren't only for horror movies and action flicks—they can also be incorporated into fantasy-comedy films like Tim Burton's Dark Shadows. The film features Johnny Depp and Helena Bonham Carter in a story that's based on the gothic soap opera of the same name.
The plot centers on the cursed 18th-century vampire Barnabas Collins (played by Johnny Depp), who wakes up in the 20th century and finds that everything is new to him.
Despite its unique blend of humor and gothic styles, Dark Shadows didn't meet critical expectations for it being a Burton film. Even so, the story and cast succeeded in entertaining everyday audiences!
13. Dracula Untold (2014)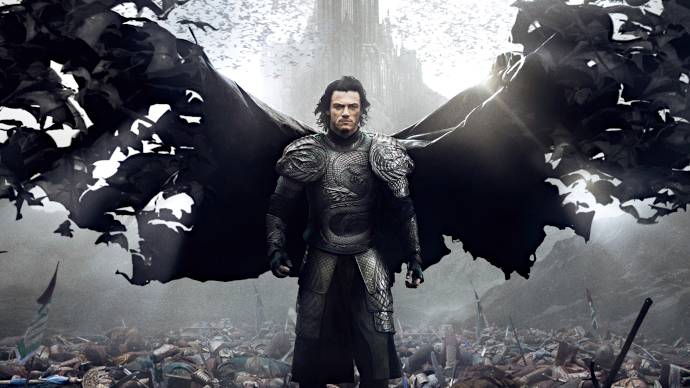 Dracula Untold is the story of a king who'd do anything for his kingdom, even going as far as trading his soul for tremendous power to annihilate an entire army.
The film shies away from the typical storyline of Dracula, coming up with a brand new origin story for the titular hero and giving new meaning to the powers of darkness and bloodlust.
In the movie, Vlad (played by Luke Evans) is a king who turned away from his wicked acts and now lives peacefully governing his subjects. As another kingdom starts demanding inhumane things, he senses that a war is coming—one that threatens him and his subjects.
It's now up to him on how to effectively use his acquired power, even if there are risks with the power potentially consuming him.
12. Van Helsing (2004)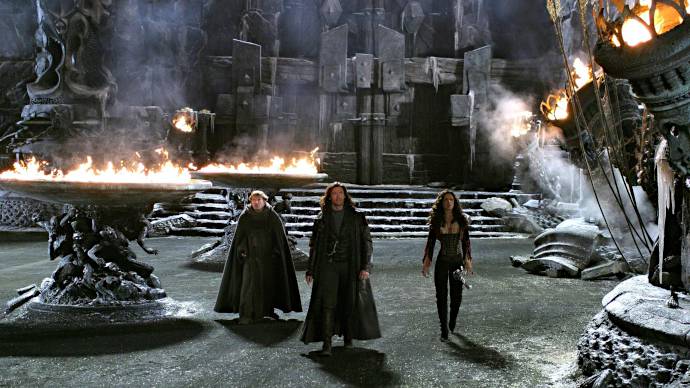 Van Helsing is a film about a monster hunter who tracks down monsters—including Dracula and vampires—on behalf of the Holy Order.
The film's gothic style is wonderful, as is Hugh Jackman's titular character (based on the Dutch hunter from Bram Stoker's Dracula novel). The cast also includes Kate Beckinsale, who you might recognize from the Underworld films.
On top of the CGI-loaded action-adventure scenes, you'll probably like the dramatic touches inserted throughout the film.
11. Morbius (2022)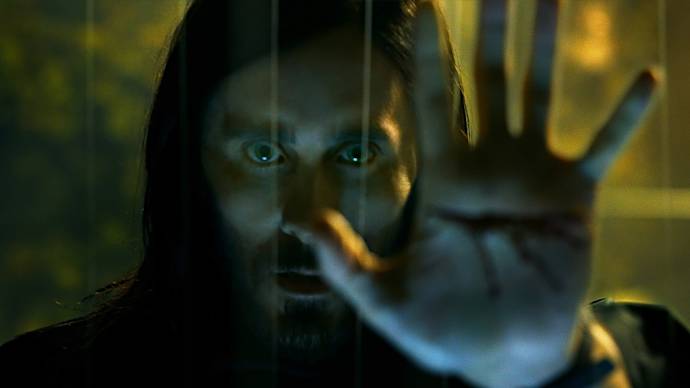 Like the aforementioned Blade, Morbius is another vampire movie based on a Marvel character. This one follows the story of Michael Morbius (played by Jared Leto), a biochemist with a rare blood disease.
Hoping to create a cure for his illness, he creates a serum that initially makes him "normal"—but eventually it turns him into a vicious bloodsucking monster that's vampire in all but name.
This vampire story is blended with sci-fi elements, like the idea of genetic engineers creating a monster with superhuman strength, echolocation, and the ability to communicate with bats.
10. Daybreakers (2009)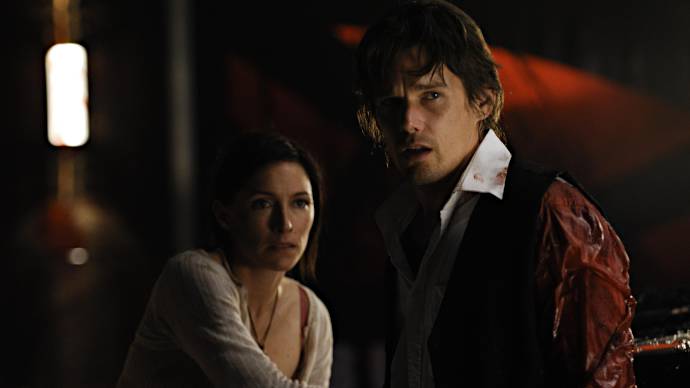 Daybreakers features a futuristic society run by vampires—from corporations to small businesses—with humans hunted for consumption.
And because nearly all humans have been wiped out, the vampire society uses technology and science to make a blood substitute that can sustain their needs, without which they turn into mindless bat-like monsters.
But between a vampire scientist and a group of surviving humans, can they prove that there's a cure for vampirism and move away from the need to feed on humans as a food source for society?
9. Thirst (2009)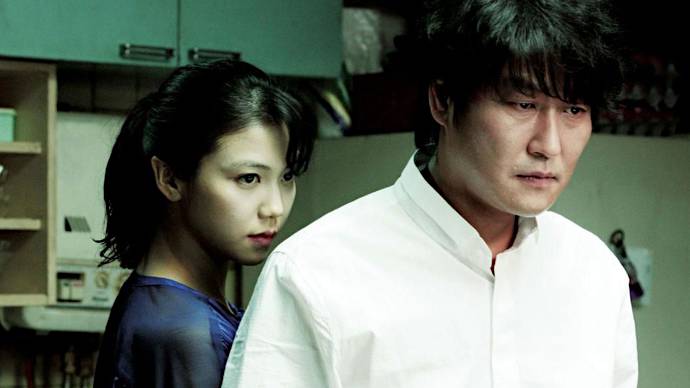 Thirst is a South Korean film starring Song Kang-ho as a vampire priest named Sang Hyun. However, he's far from your typical vampire who might hunt innocents to drink their blood fresh.
In fact, Sang Hyun tries his best to control his cravings. But, of course, he still needs to drink blood to survive. His compromise? To rely on medical blood bags instead of killing people outright.
While the film centers on the character of a vampire, it features a premise similar to the 1868 novel Thérèse Raquin, involving themes of murder, exploitation, guilt, and repentance.
8. Hotel Transylvania (2012)
Instead of the dark and brooding vampire theme that's present in most of the titles listed here, Hotel Transylvania turned Count "Drac" Dracula into a new kind of character: an overprotective father who's also a leader that gives shelter to co-monsters suffering from human persecution.
Aside from Count Dracula and the not-so creepy hotel, this animated comedy film by Columbia Pictures and Sony Animated Pictures features other well-known monsters from different works of fiction, including Griffin the Invisible Man, werewolves, mummies, and Frankenstein.
Kids and adults alike will surely love the story, comedy, and adventures of this monster-filled film. Hotel Transylvania also got two more movie installments, namely Hotel Transylvania 2 in 2015 and Hotel Transylvania 3: Summer Vacation in 2018.
7. Twilight (2008)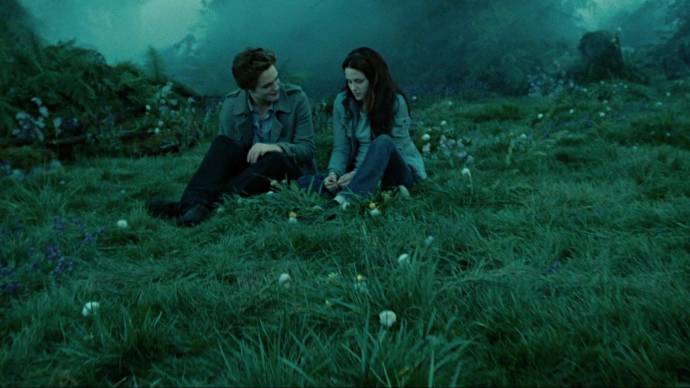 Twilight was the first installment of the Twilight Saga movies based on the novels by Stephenie Meyers. It was directed by Catherine Hardwicke under Summit Media Entertainment.
The story centers on high schooler Bella Swan (played by Kristen Stewart) and her encounter with the vampire Edward Cullen (played by Robert Pattinson) as well as other vampires.
The Twilight Saga: New Moon came out in 2009 as a sequel directed by Chris Weitz, which follows the story of the main characters from the first story but incorporates another element: werewolves.
The story goes on with a few more sequels, namely The Twilight Saga: Eclipse in 2010 (directed by David Slade) and The Twilight Saga: Breaking Dawn in 2011 and 2012 (directed by Bill Condon and split into two movies, Part 1 and Part 2).
6. Blade (1998)
Blade is a movie based on the Marvel comics of the same name, featuring Wesley Snipes as the titular character Blade, a badass human-vampire hybrid that hunts the vampires that terrorize the human world.
It's the first installment of the Blade franchise that revolves around the story of Blade and his crusade against the vampires, using his strengths as a vampire (without any of their weaknesses) and his weapons (solely crafted to be effective against vampires).
In Blade, he must stop the unruly and vicious Deacon Frost from acquiring a power that would grant him the ability to conquer the human race. The sequels delve more into the lore of the world, including mutated vampires called "reapers" and a potential cure for vampirism.
Overall, the whole Blade trilogy is solidly made with action-packed scenes of guns, swords, and fangs.
5. Underworld (2003)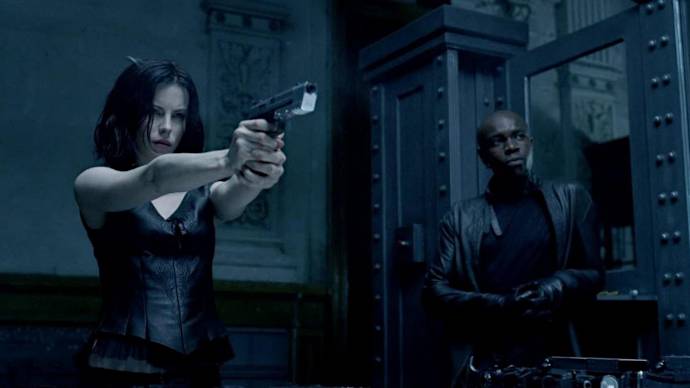 If you're into the femme fatale archetype, the Underworld movie series is right for you. It features a female vampire as one of the elite Death Dealers of vampire society. While the series is pretty good, we advise skipping Rise of the Lycans to not ruin the narrative flow.
Underworld centers on Selene (played by Kate Beckinsale), a female Death Dealer who's both a connection to the past and a bridge to the future for all races. It features a war between vampires and werewolves (called Lycans), and later, humans as well.
The origins of vampires in Underworld is a twist from the usual vampire origin story, and it goes well with the film's shift in genre from horror toward action, adventure, and thrills.
4. Bram Stoker's Dracula (1992)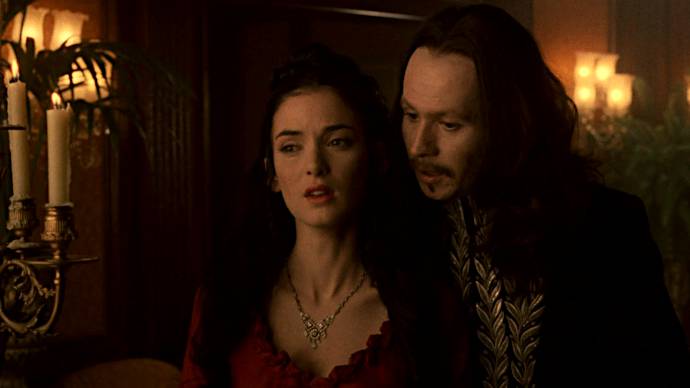 Bram Stoker's Dracula is a classic entry on this list. It's based on the 1897 novel Dracula by Bram Stoker, featuring the origin story of the world's most famous vampire: Count Dracula.
This film stars several big names, including Gary Oldman as Count Dracula and Anthony Hopkins as Abraham Van Helsing. You'll also see Keanu Reeves and Winona Ryder.
Over its two-hour run, you'll experience themes of love, faith, and fantasy intertwined, creating a twisted yet intriguing narrative.
It may not be as good as the other movies on the list as far as visuals and effects, but its classic old-school cinematography and gothic style paint a dark mood that's absolutely perfect.
3. Interview With the Vampire (1994)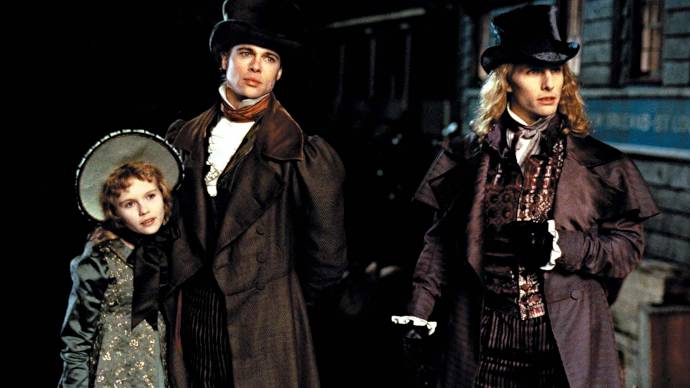 The film Interview With the Vampire is based on Anne Rice's horror novel of the same name—under the collection known as The Vampire Chronicles—which was composed of interesting works of the same genre.
As you might guess from the title, the film revolves around the story of a vampire, Louis (played by Brad Pitt), who's interviewed in the modern era. The story is filled with the human-turned-vampire's hardships, like fighting the temptation to consume human flesh and blood.
The film also features his unique relationships that tragically ended as they try to live in a society they don't belong to, and how it affects his life in moving forward as he marches to the ends of his immortality.
2. What We Do in the Shadows (2014)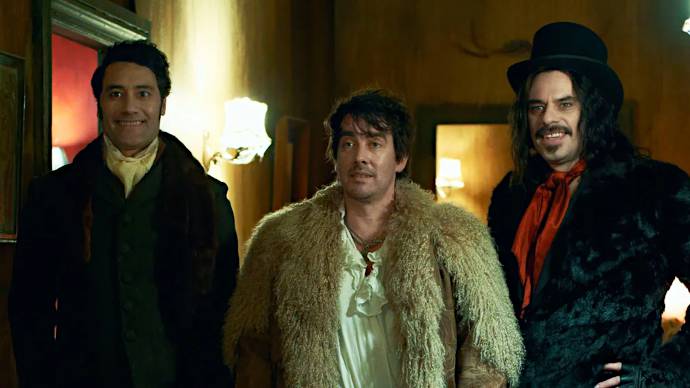 The mockumentary comedy approach of What We Do in the Shadows results in one of the most uniquely funny movies about vampires.
Written and directed by Taika Waititi and Jemaine Clement (who also star in the film), What We Do in the Shadows brings a documentary crew into the home of four vampires who live together.
The crew is permitted to document the lives and struggles of these vampires—who are totally mundane and unlike any vampires you've seen—while granted protection from being bitten.
While there are some bloody moments played for comedic effect, the film isn't very heavy on blood and gore. And while it lacks the action-heavy beats that most vampire films offer, the main draw of What We Do in the Shadows is its witty premise and goofy characters.
1. Only Lovers Left Alive (2013)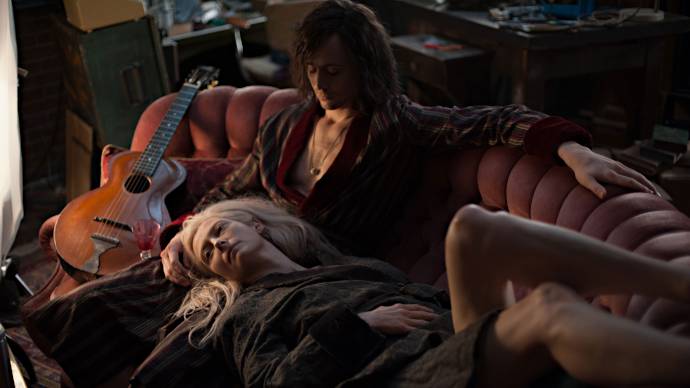 Tom Hiddleston and Tilda Swinton star as Adam and Eve in Only Lovers Left Alive. Despite their obviously loaded names, this film isn't even loosely based on the Biblical story of the first man and woman.
Only Lovers Left Alive follows two vampires—Adam and Eve—who live far away from each other though they were married for centuries. When Eve visits Adam, she learns that he needs a shoulder to lean on.
Unlike most vampire movies, Only Lovers Left Alive isn't really about blood, fantasy, horror, or action. It's about the loneliness and melancholy (despite having everything) experienced by those who have lived long enough to feel the pains of immortality.